Regular price
Rs. 1,629.00
Regular price
Sale price
Rs. 1,629.00
Unit price
per
Sale
Sold out
Own this beautiful bracelet specially curated for the Pisces born, Whether you follow the sun sign or Moon, this bracelet covers you if you fall under the Twelfth zodiac sign Pisces.  
Crystals used: 
Fluorite is known to promote mental clarity. It is especially useful for Pisces because they tend to be more emotional than any other sign. Fluorite is magnificent for helping rid an unruly, cluttered mind of unwanted, negative thoughts. It provides excellent mental clarity and ease in making decisions.
Aquamarine: the birthstone for Pisces is Aquamarine. Pisceans are overtly emotional and this emotional nature of theirs is balanced by the birthstone; Aquamarine. The most suitable lucky gemstone for the Pisces women is aquamarine. Aquamarine is all about embracing the sweet flow and surge of the water element. Ever cool-headed, the Aquamarine gemstone encourages that shapeshifting element of the Pisces to move fluidly through life rather than becoming stagnant and stuck. 
Lapis lazuli: Lapis Lazuli

is another

Pisces

crystal that improves intuitive guidance and psychic abilities. It helps

Pisces

sun signs to speak their truth and communicate with ease, and it supports them in their creativity and artistic endeavors
Turquoise: Pisces natives have Turquoise as their birthstone. Turquoise is believed to be the stone that conducts Neptune's energies, which is the planet of the sensitive and friendly Pisces natives. Turquoise is a powerful stone for protection. Wearing them is one way to keep this energy within your auric field, and this may also help to balance your aura.
Amethyst: Amethyst

is the traditional birthstone of

Pisces

. It supports their spirituality and intuition, providing spiritual protection and inner peace. It encourages self-reflection and helps them determine the root cause of their issues, thereby releasing pain and stress.

All the crystals come with a how-to-use, charge, set intention guide, which contains all the information the individual needs to use the crystals.

Healing crystals are energy boosters, they show you the path to achieve desired goals. An individual needs to embrace the path and work on it.

How fast the results come is dependent on an individual's hard work, efforts, and sincerity to achieve the goal.

Crystals carry universal energy in them, they help individuals to bring the needed change in their life in order to achieve their goals. Crystals are part of spiritual work, and any spiritual work will take its own time and the results are always dependent on individuals.
View full details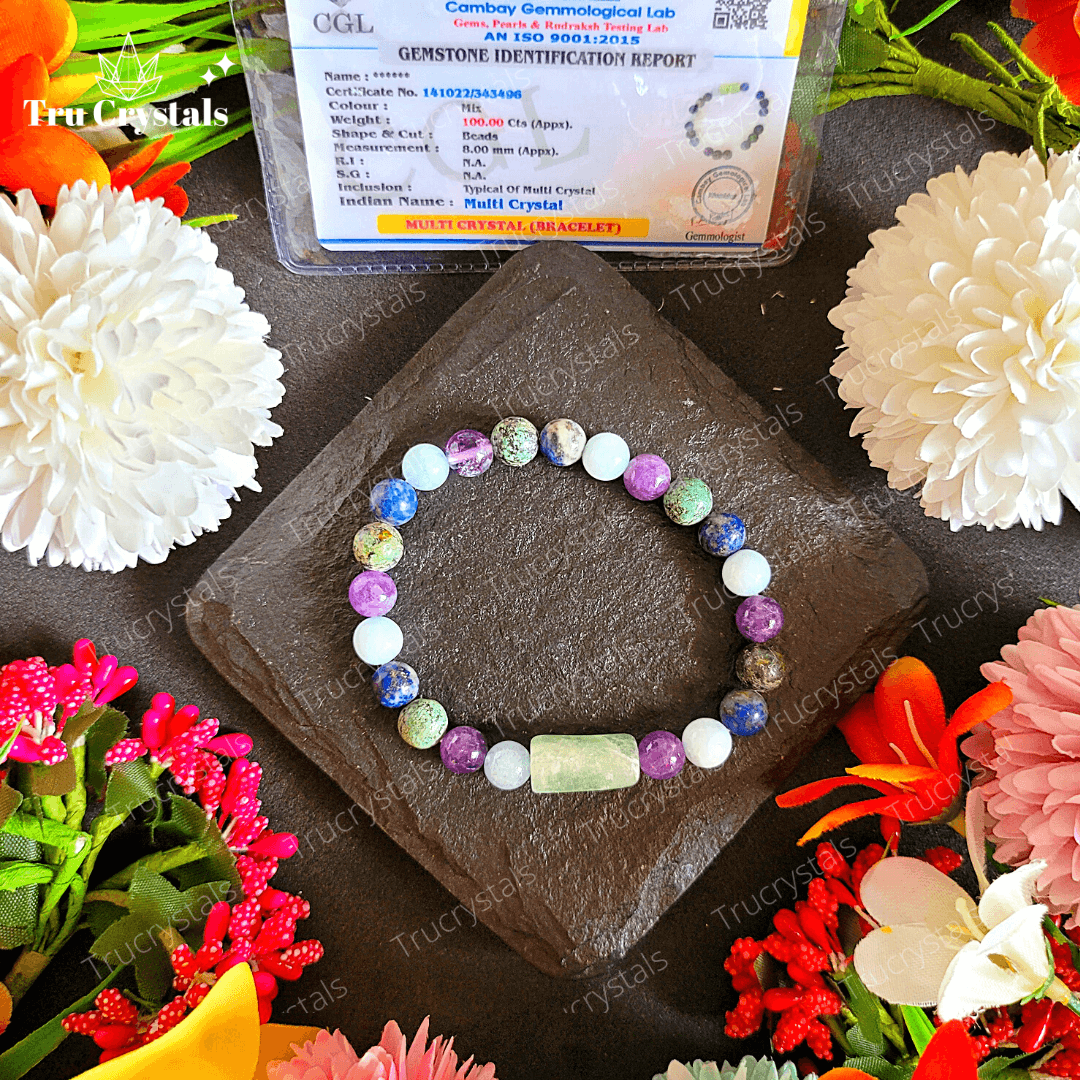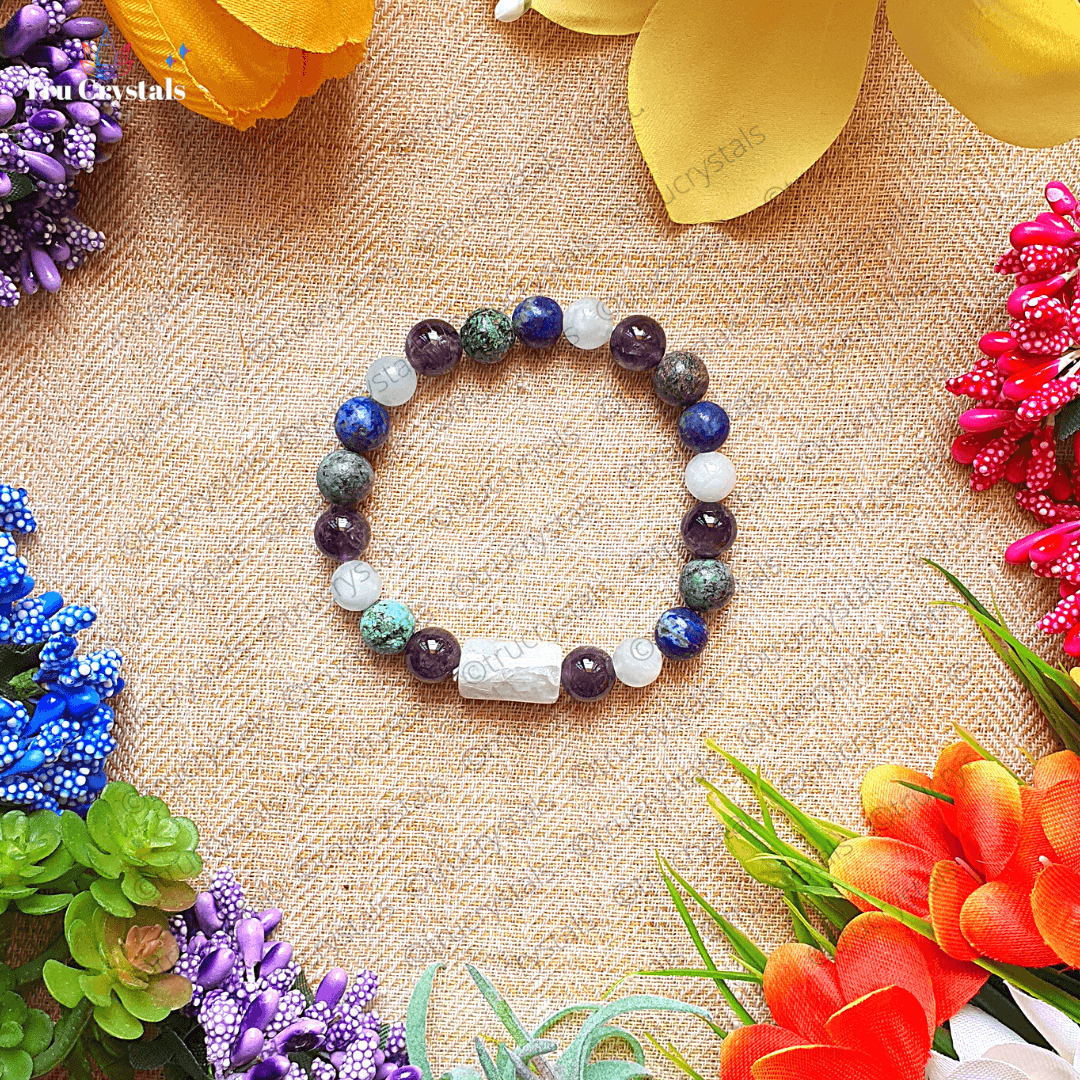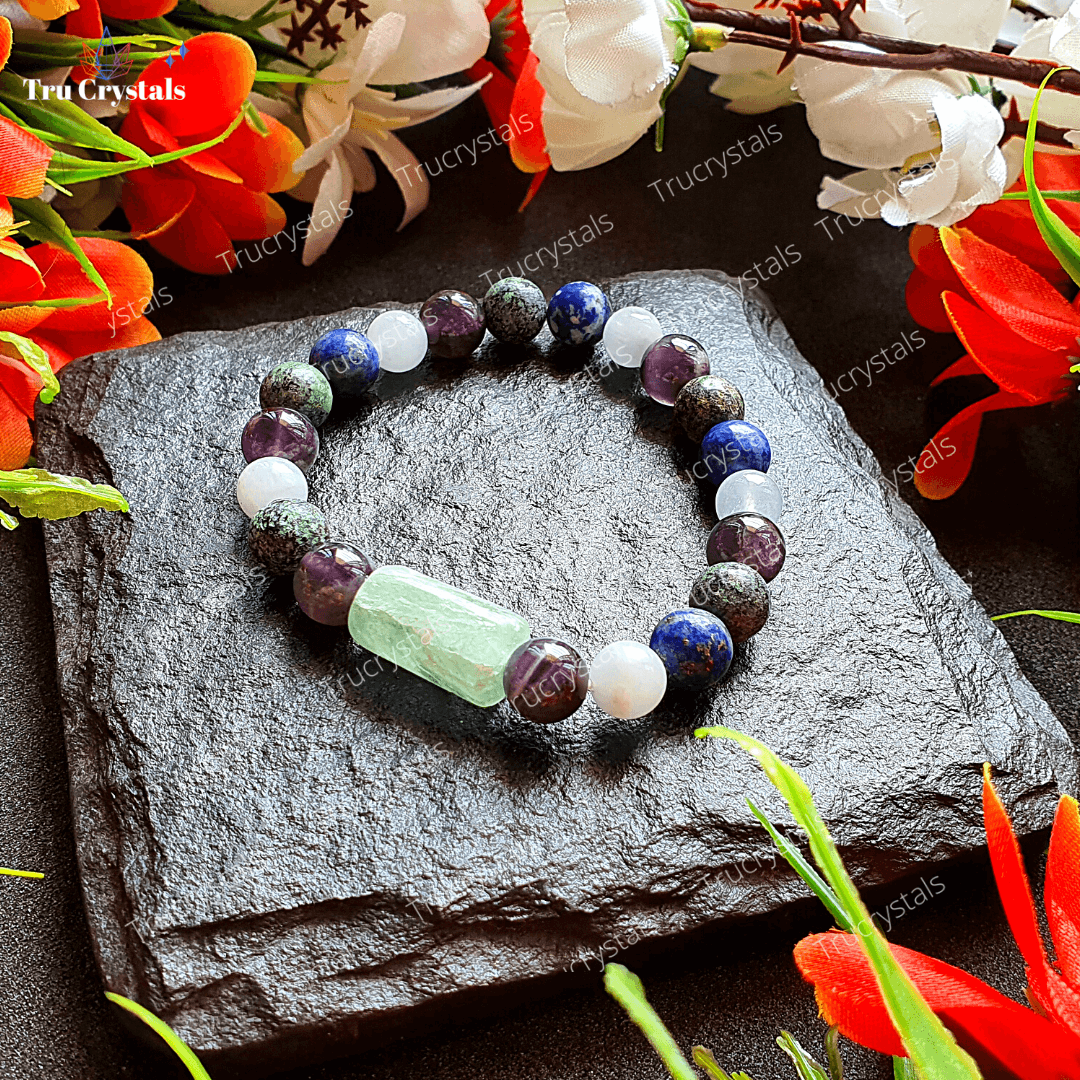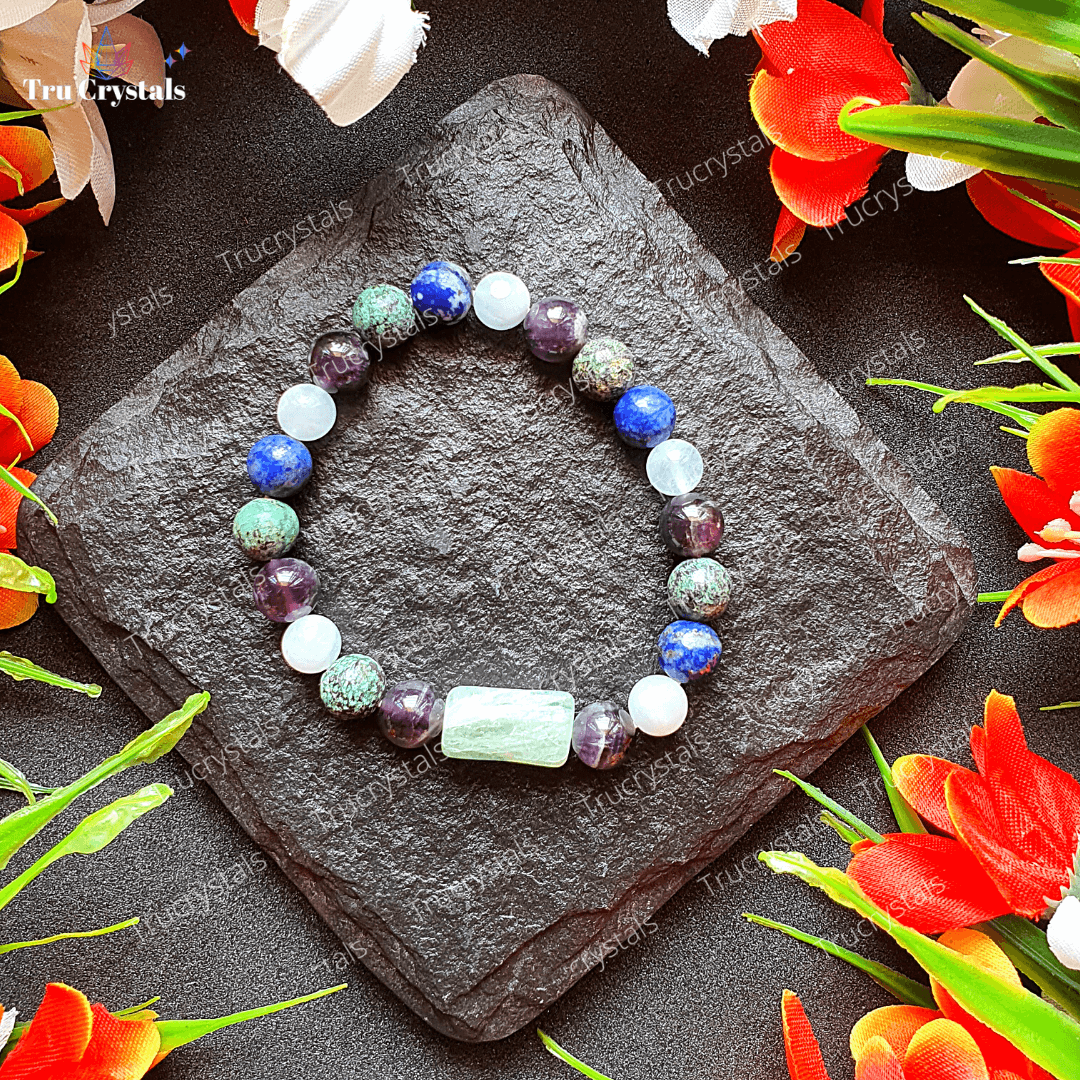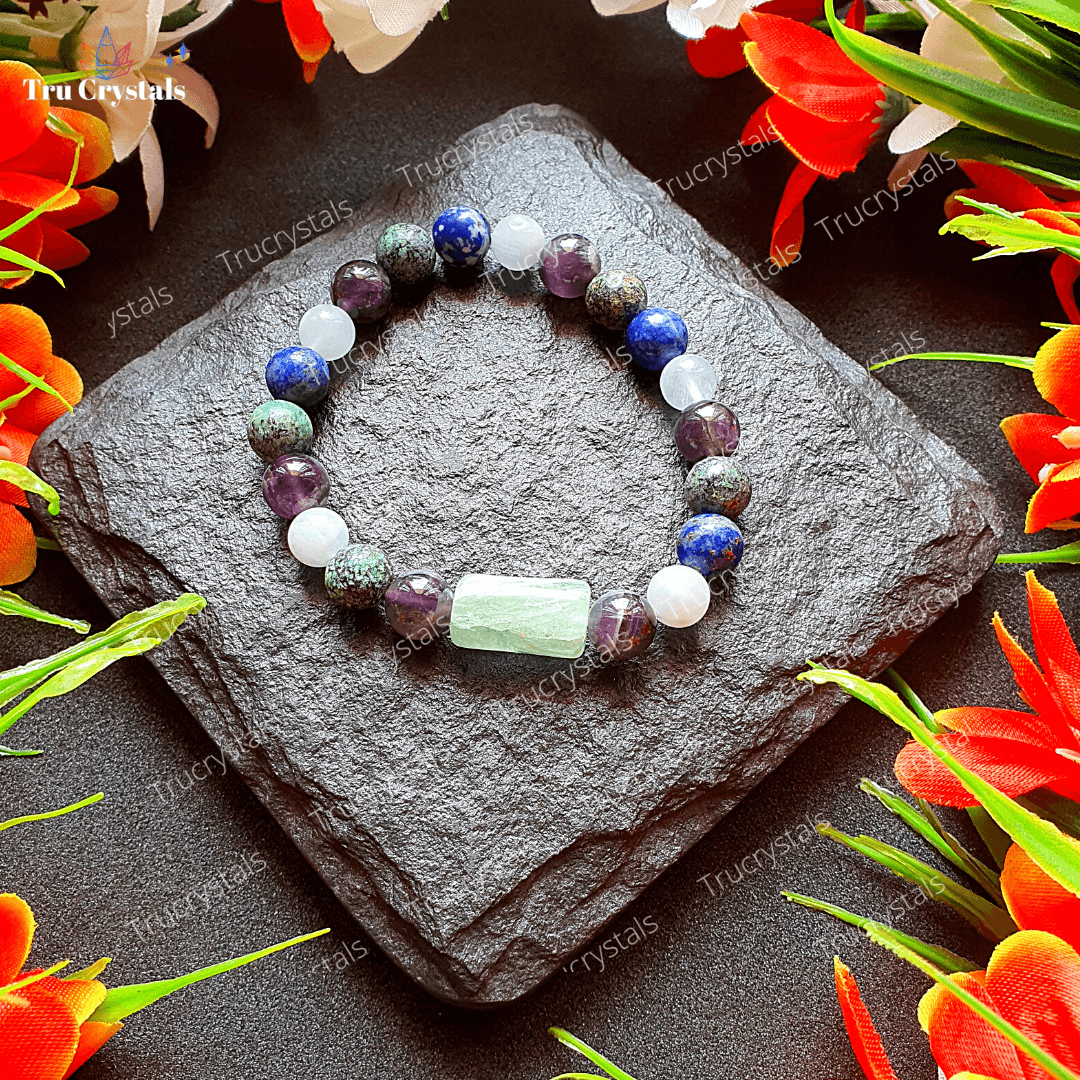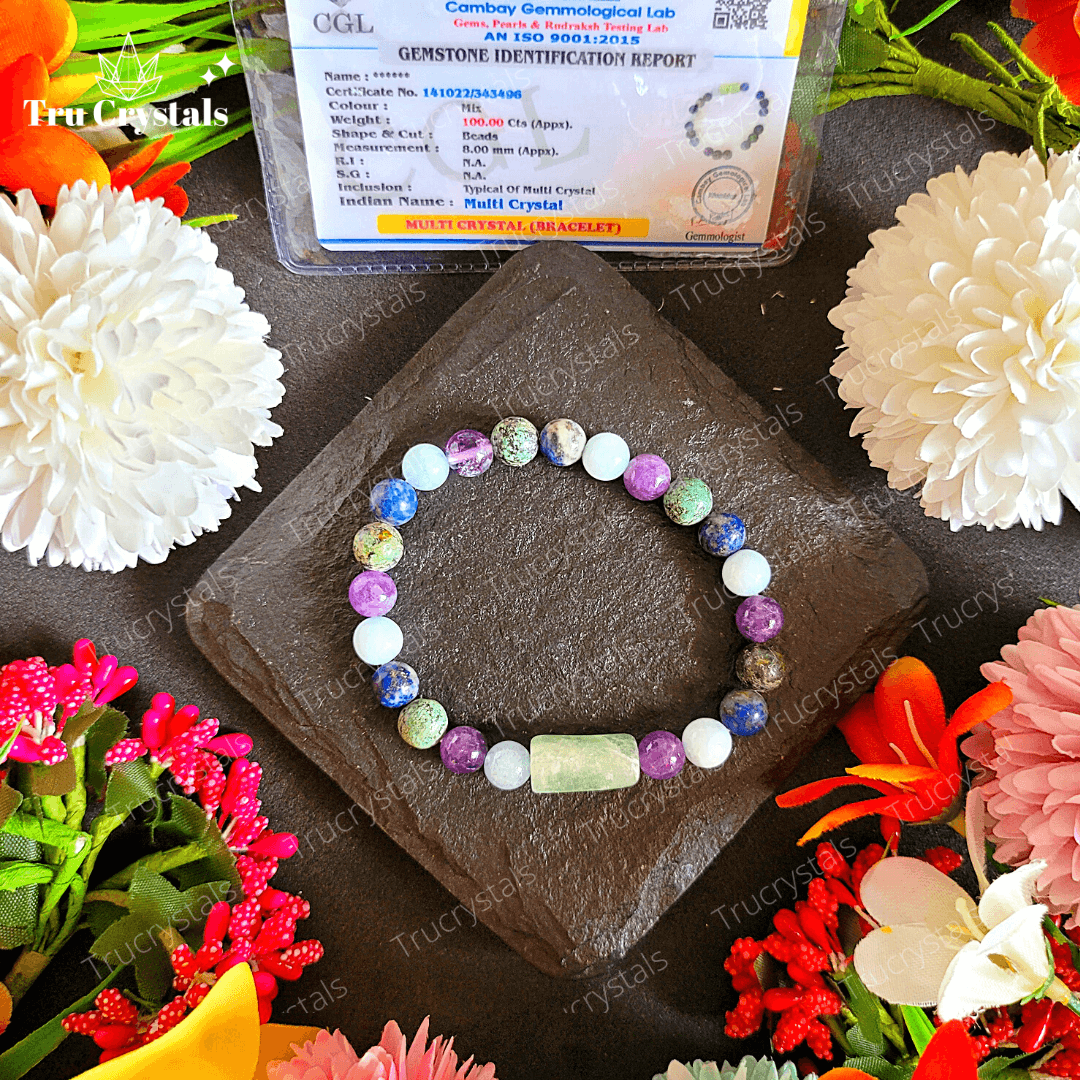 Pisces Zodiac/ BirthStone Bracelet
Beautiful vibing bracelet for piceans
I really like the bracelet quality. I love the combination of the crystals for me. I could feel the vibration during meditation.
Absolutely love the purchase
Excellent quality
Excellent quality and packaging however need to give certificate and should have size variation as it is very tight on my wrist
Pisces Zodiac/ BirthStone Bracelet
Energy healing
Peacefulness
Harmony In life
Happy & positive