Regular price
Rs. 1,629.00
Regular price
Sale price
Rs. 1,629.00
Unit price
per
Sale
Sold out
Own this beautiful bracelet specially curated for the Capricorn born, Whether you follow the sun sign or Moon, this bracelet covers you if you fall under the tenth zodiac sign Capricorn.  
Crystals used: 
Ocean Jasper: It is a Capricorn birthstone, and wearing a piece of this stone may be helpful to allow you to feel better about life, and to enable you to take pleasure in your daily activities. These are lovely stones with a strong positive heart-based energy within them. Ocean jasper helps Capricorns to feel better about life, as they embody joy, happiness, and good spirits.
Fluorite

is associated with

Capricorn

because of its powerful healing energy to clear the mind and enhance focus, allowing the persistent and hard-working

Capricorn

to focus on professional projects with meticulous attention to every small detail.
Rhodonite is known to assist in finding emotional balance, forgiveness, harmony, kindness, and passion which are the true nature of Capricorns. This beautiful stone nurtures the basic qualities of this sign. Rhodonite connects to the Capricorn's sense of empathy and relating to those around them.
Black Tourmaline:

Great for grounding, stubborn Earth sign

Capricorn

would do well to carry

black tourmaline

on a regular basis. A powerful crystal against negative energies, and even psychic attack. Its detoxifying properties will literally repel bad vibes and protect its wearer.
Clear Quartz: Clear Quartz is one of the best Capricorn crystals

because it connects these task-oriented workers to their higher consciousness, helping them discover their true purpose and the steps they need to take to improve their lives.

All the crystals come with a how-to-use, charge, set intention guide, which contains all the information the individual needs to use the crystals.


Healing crystals are energy boosters, they show you the path to achieve desired goals. An individual needs to embrace the path and work on it.

How fast the results come is dependent on an individual's hard work, efforts, and sincerity to achieve the goal.

Crystals carry universal energy in them, they help individuals to bring the needed change in their life in order to achieve their goals. Crystals are part of spiritual work, and any spiritual work will take its own time and the results are always dependent on individuals.
View full details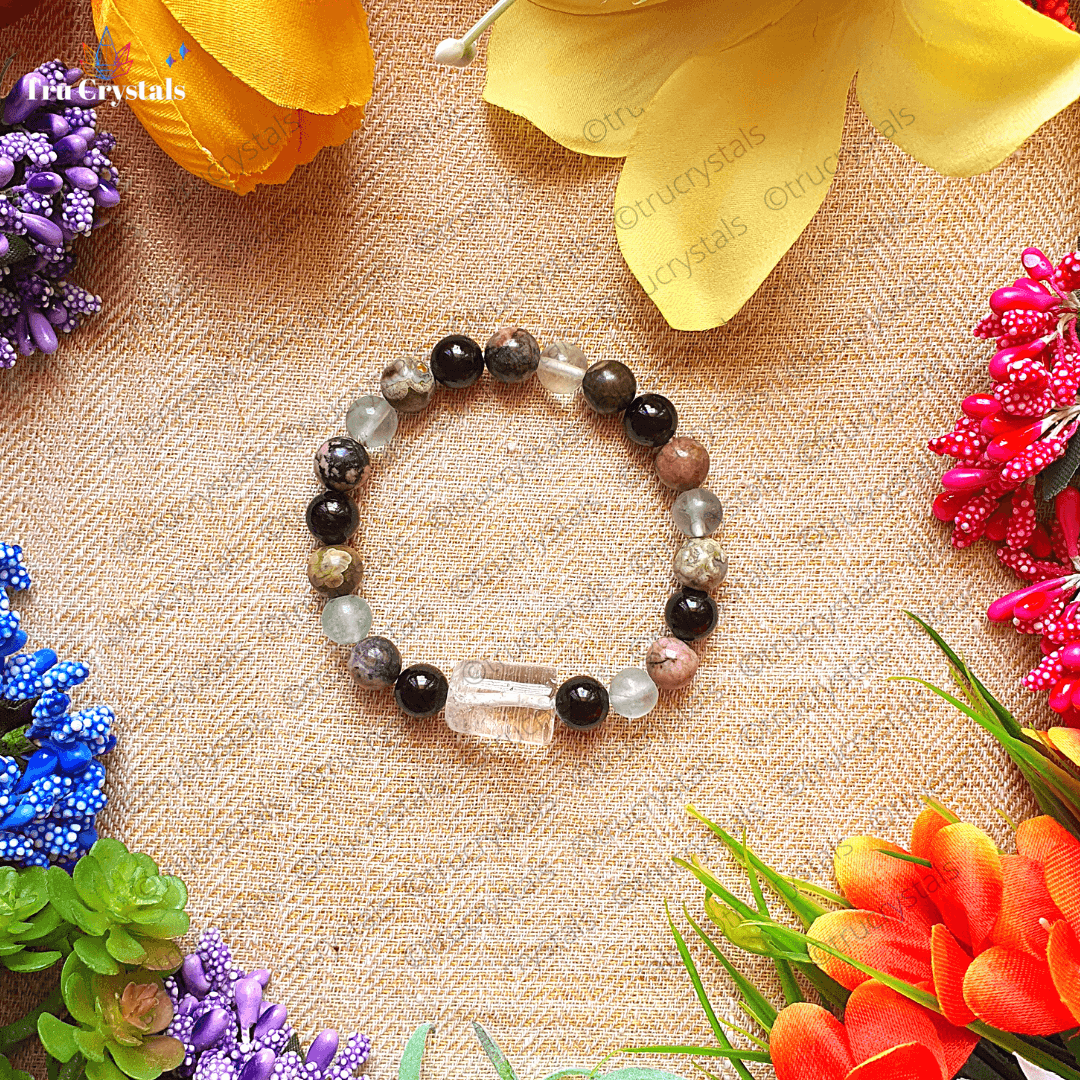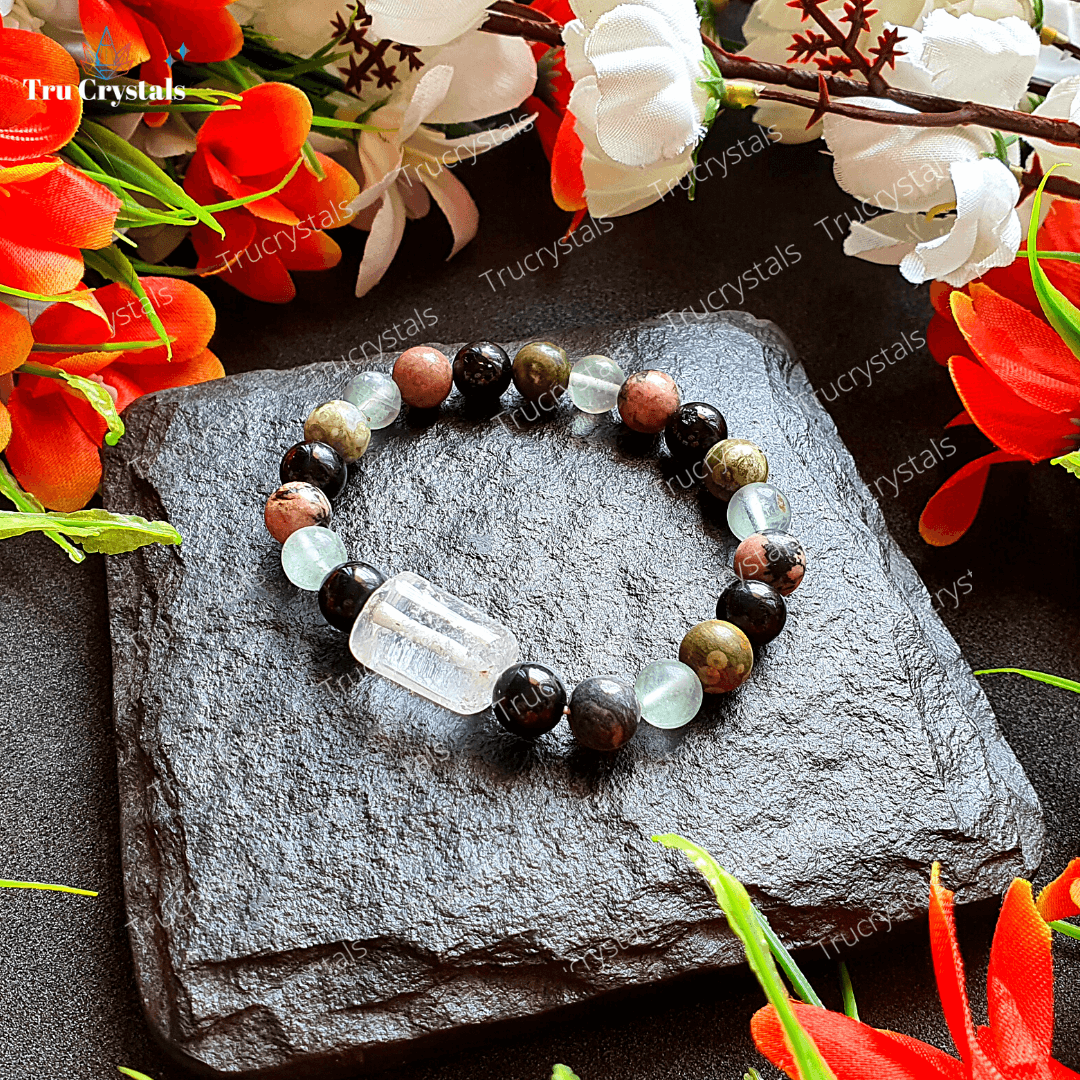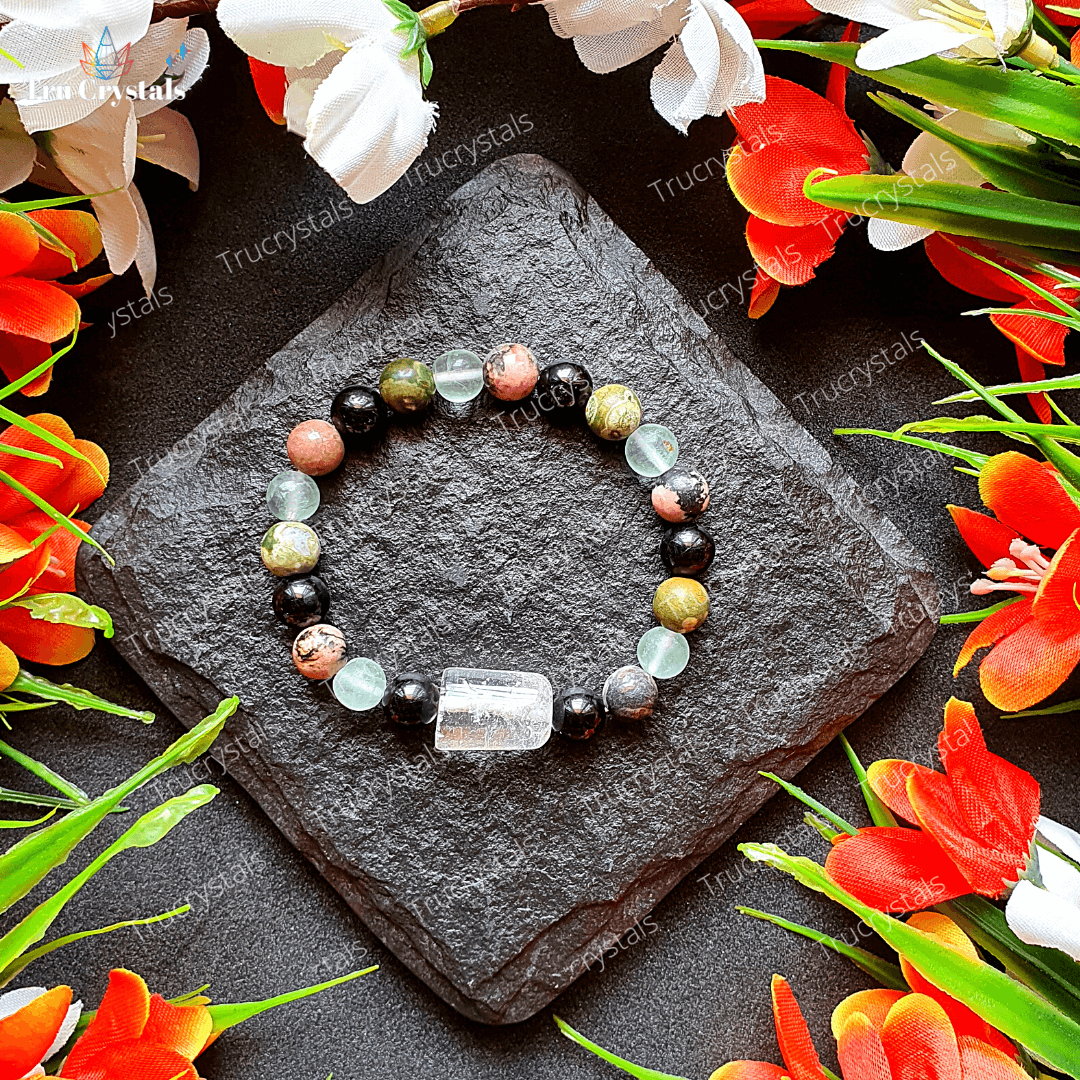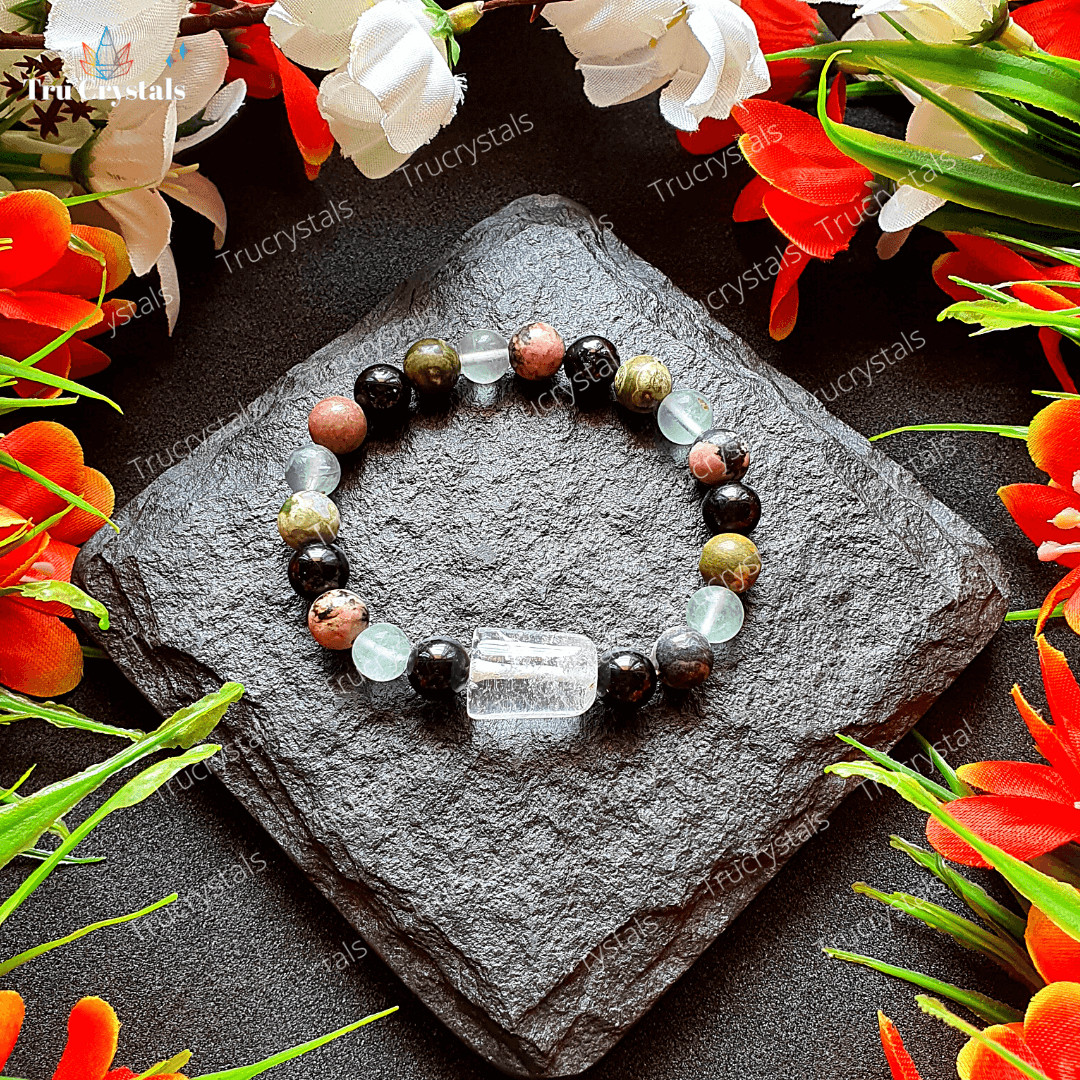 Calming and helps me focus
I bought the bracelet as my moon sign is Capricorn. Wore it once and it helped me focus on my work.
Mt brother loved it!!
I gifted this bracelet to my brother on his birthday and he was really impressed and happy to receive it. He feels positive wearing this bracelet. Also packaging is really cool. Thank you for this product.
Good
Working on daily vibration of getting what I want hope will get the same soon...
Smoothly wearing on left hand wrist...
Energy healing
Peacefulness
Harmony In life
Happy & positive