Regular price
Rs. 1,629.00
Regular price
Sale price
Rs. 1,629.00
Unit price
per
Sale
Sold out
Own this beautiful bracelet specially curated for the Aries born, Whether you follow the sun sign or Moon, this bracelet covers you if you fall under the first zodiac sign Aries.
Our Aries Zodiac Bracelet is a customized and astrologically inspired piece designed specifically for those born under the sign of Aries. This bracelet combines the energies of hand-selected gemstones associated with the Aries zodiac sign to enhance positive traits and provide balance. 
Crystals used: 
Citrine

helps promote the energy of manifestation, so it is perfect for the energy of

Aries

, which is all about new beginnings. This zodiac stone also helps

Aries

to accept criticism and make positive changes based on that information.
Garnet

is the traditional

zodiac stone

of Aries. It offers courage, strength, and success in new endeavors. It also protects Aries from others who might deceive them and it encourages respect from others.
Carnelian

, as a birthstone of

Aries

, is an excellent stone for achieving peace and harmony. It relieves depression and enhances intuitions. This

Aries

birthstone can stimulate and improve your creativity. Its grounding qualities bring a sense of control in life.
Aquamarine

is another yet uncommon birthstone for

Aries

, as this gemstone speaks intellectual clarity, emotional depth, and even a sense of mysticism and magic. This beautiful blue-green birthstone for

Aries

has strong energy to help you in finding your clear visions and letting you go off emotional issues.
Bloodstone

is the ancient birthstone for

Aries

and supports their positive nature and energy. This stone aids 

Aries

in his sense of self-belief and leadership qualities while giving courage and physical strength to achieve whatever goal the owner has in mind.
The Aries Zodiac Bracelet, featuring Citrine, Garnet, Carnelian, Aquamarine, and Bloodstone, is designed to align with the energetic qualities associated with the Aries zodiac sign.

Astrological Alignment: Wearing gemstones aligned with the Aries zodiac sign helps Aries individuals stay connected to their astrological energies. This alignment may enhance positive traits and provide a sense of balance.

Balanced Energies: The combination of these gemstones aims to balance the fiery and dynamic nature of Aries, promoting a harmonious blend of passion, determination, and clear communication.

Intentions and Affirmations: Wearing the Aries Zodiac Bracelet can serve as a reminder to set positive intentions and affirmations aligned with Aries qualities, fostering a mindset of courage, enthusiasm, and self-expression.

Individuality and Adventure: Aries individuals are known for their individuality and adventurous spirit. This bracelet may complement and support these qualities, encouraging a sense of freedom and a willingness to explore new possibilities.
Design Features:

Elastic Cord for Comfort: The bracelet is strung on a durable and stretchable cord, providing a comfortable fit for various wrist sizes. The elastic cord allows for easy wearing and removal without the need for a clasp.

Handcrafted with Care: Each Aries Zodiac Bracelet is meticulously handcrafted, highlighting the natural beauty of the gemstones and ensuring a high-quality accessory.
How to Wear:

Statement Piece:
Let the Aries Bracelet be the focal point of your ensemble, whether you're dressing up for an occasion or adding flair to your everyday look.
Stacking:
Combine the bracelet with other complementary bracelets to create a stacked wrist look. Mix and match with different colors and textures for a personalized style.
Casual or Bold:
The versatile design of the bracelet allows you to wear it casually for everyday occasions or boldly for special events. Express your mood and individuality through your choice of attire.
Embrace Your Zodiac Energies, Wear the Aries Zodiac Bracelet:
As you wear the Aries Zodiac Bracelet, let the energies of Citrine, Garnet, Carnelian, Aquamarine, and Bloodstone align with your astrological sign. Whether you're an Aries or looking for a thoughtful gift for someone born under this sign, this bracelet is a meaningful and personalized accessory.
Celebrate Your Aries Spirit, Wear the Aries Zodiac Bracelet
Bead size : 8mmStandard Size: 7.5 inches
*GST will be calculated during checkout
All the crystals come with a how-to-use, charge, set intention guide, which contains all the information the individual needs to use the crystals.
We are certified reiki healers and all our crystals are energized before being sent to our customers
Healing crystals are energy boosters, they show you the path to achieve desired goals. An individual needs to embrace the path and work on it.
How fast the results come is dependent on an individual's hard work, efforts, and sincerity to achieve the goal.
Crystals carry universal energy in them, they help individuals to bring the needed change in their life in order to achieve their goals. Crystals are part of spiritual work, and any spiritual work will take its own time and the results are always dependent on individuals.
View full details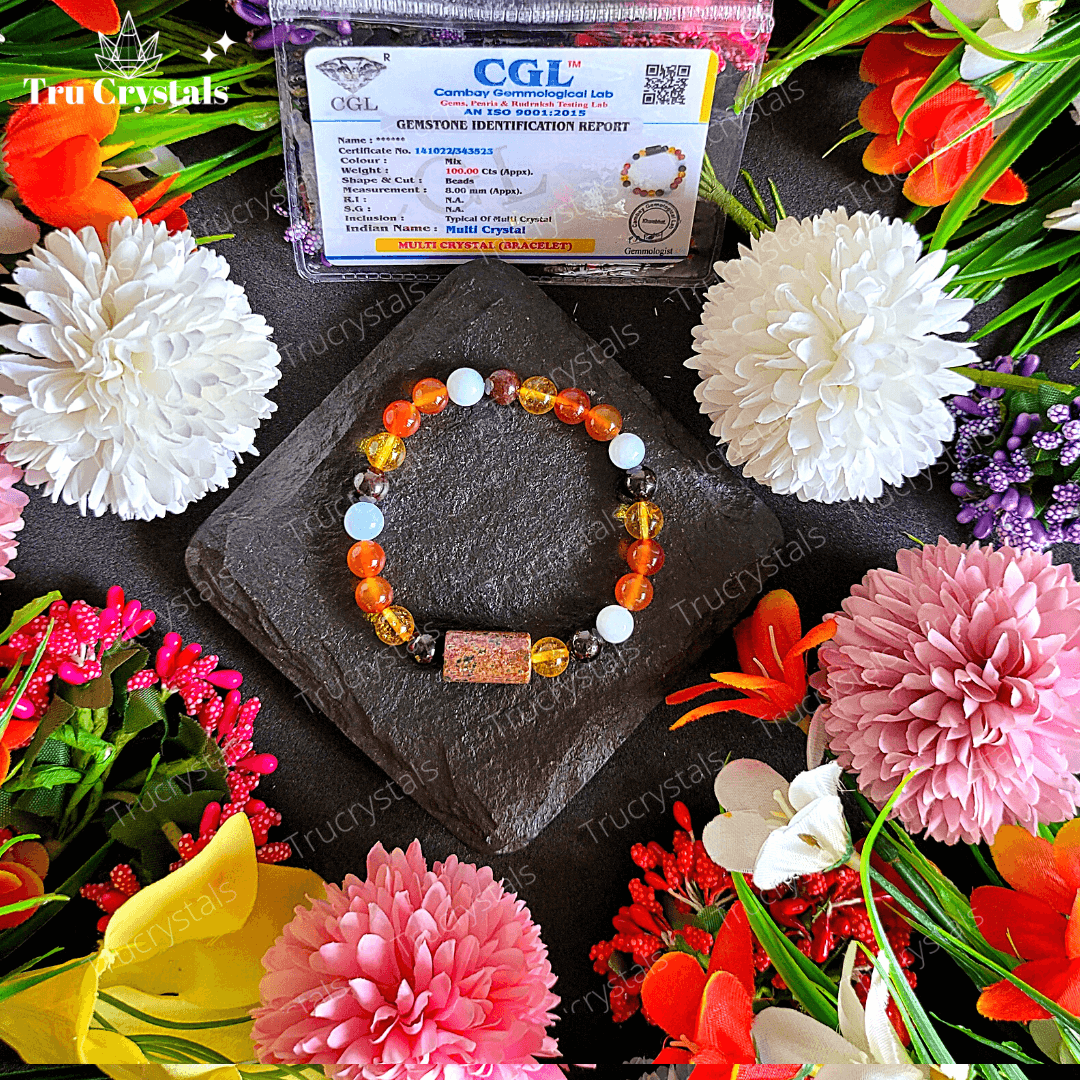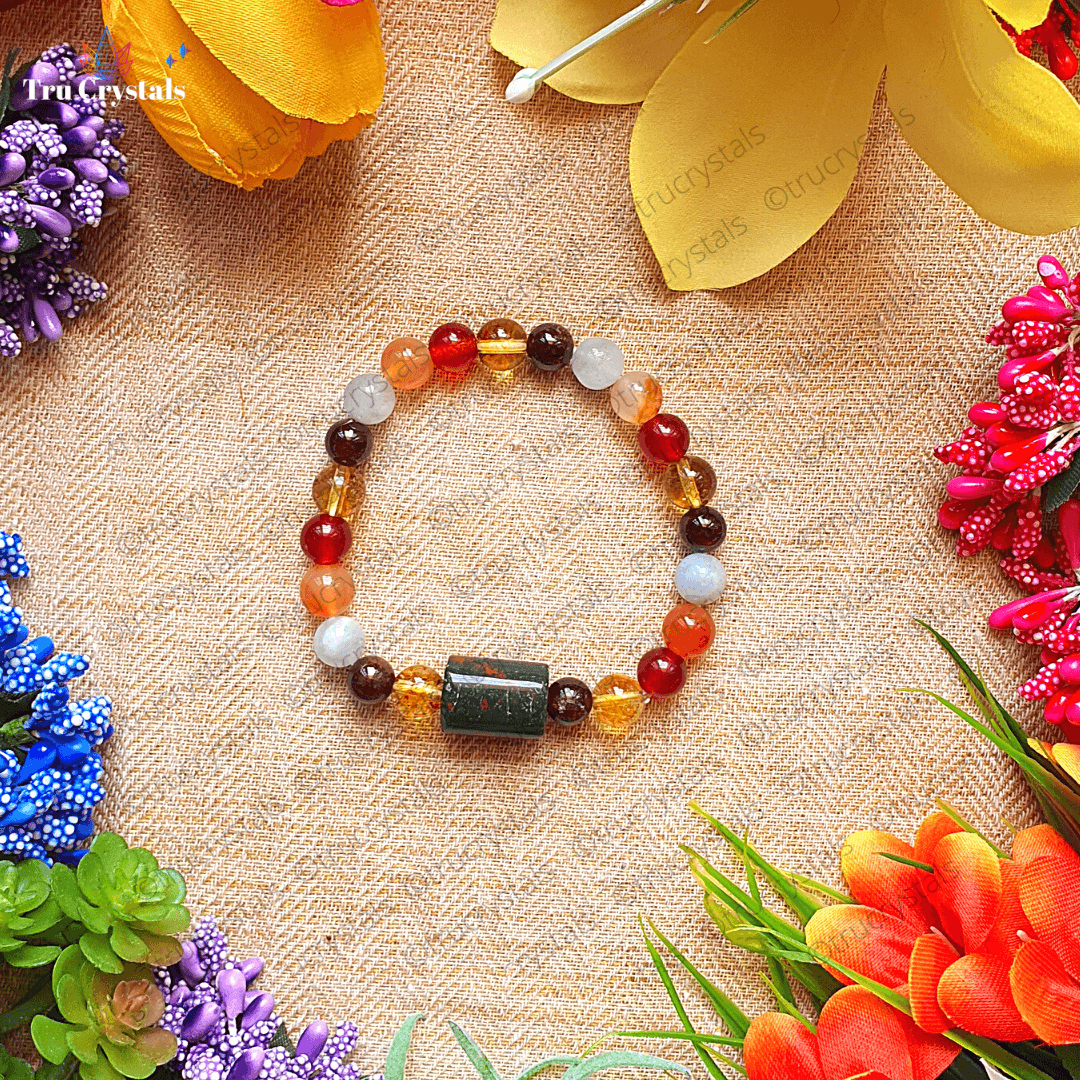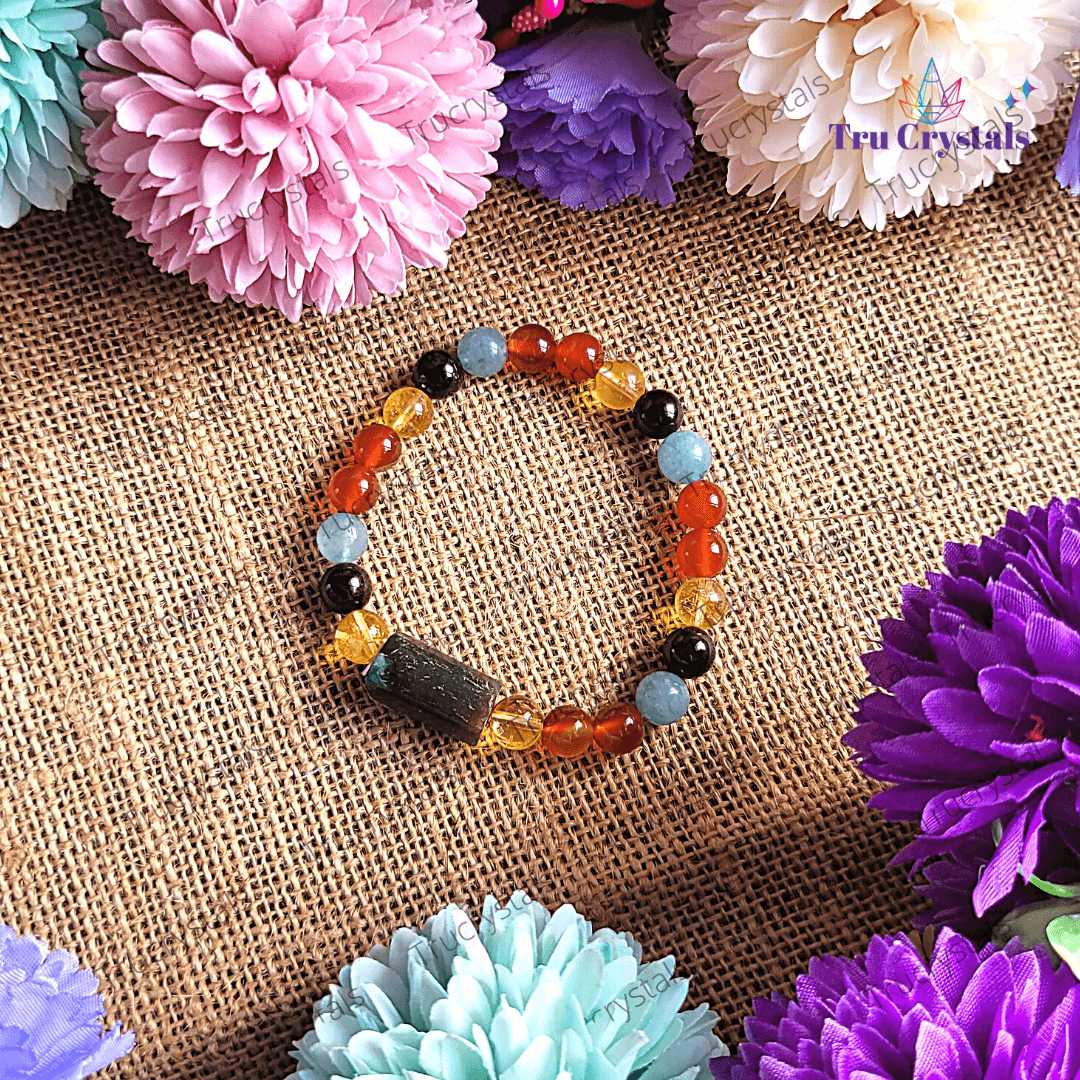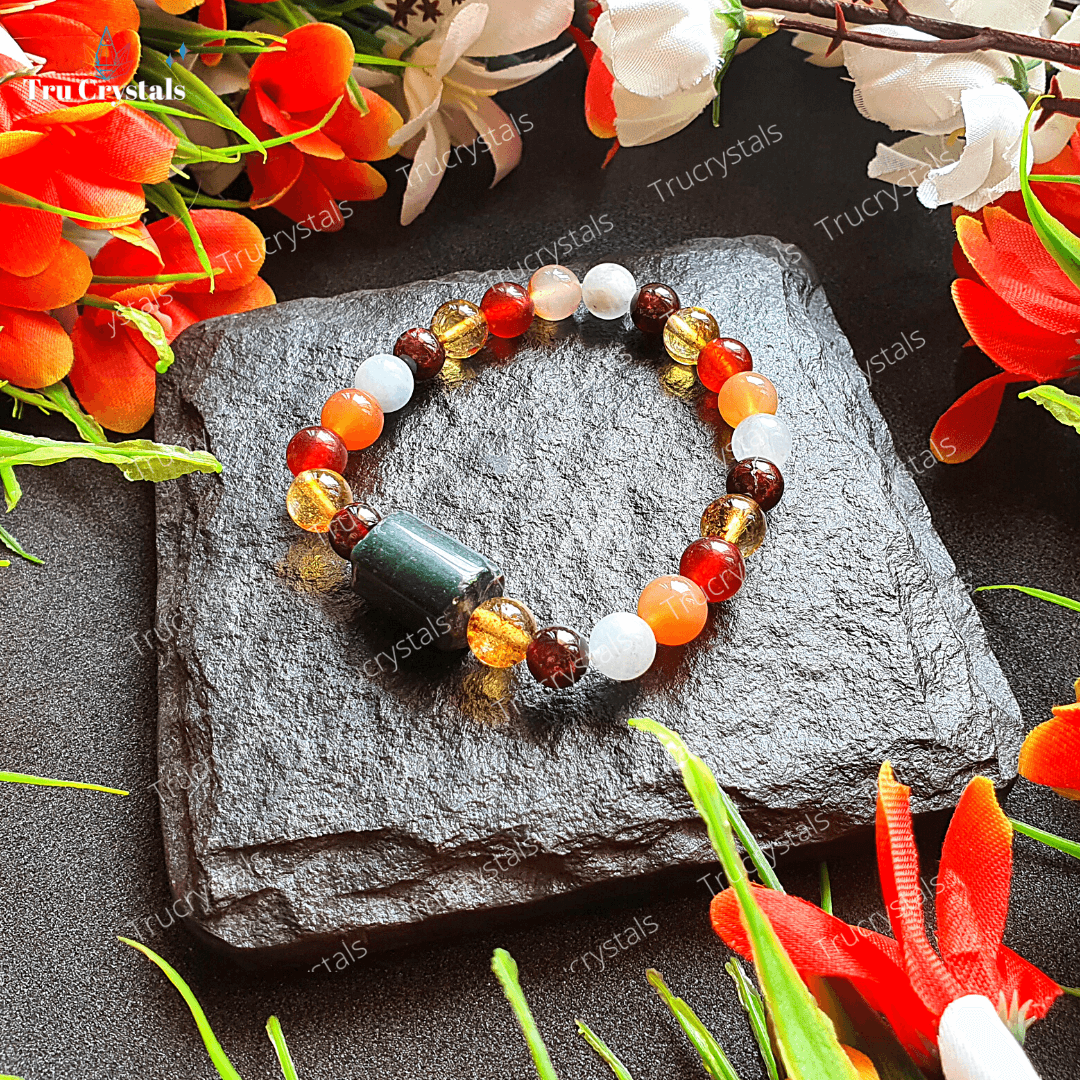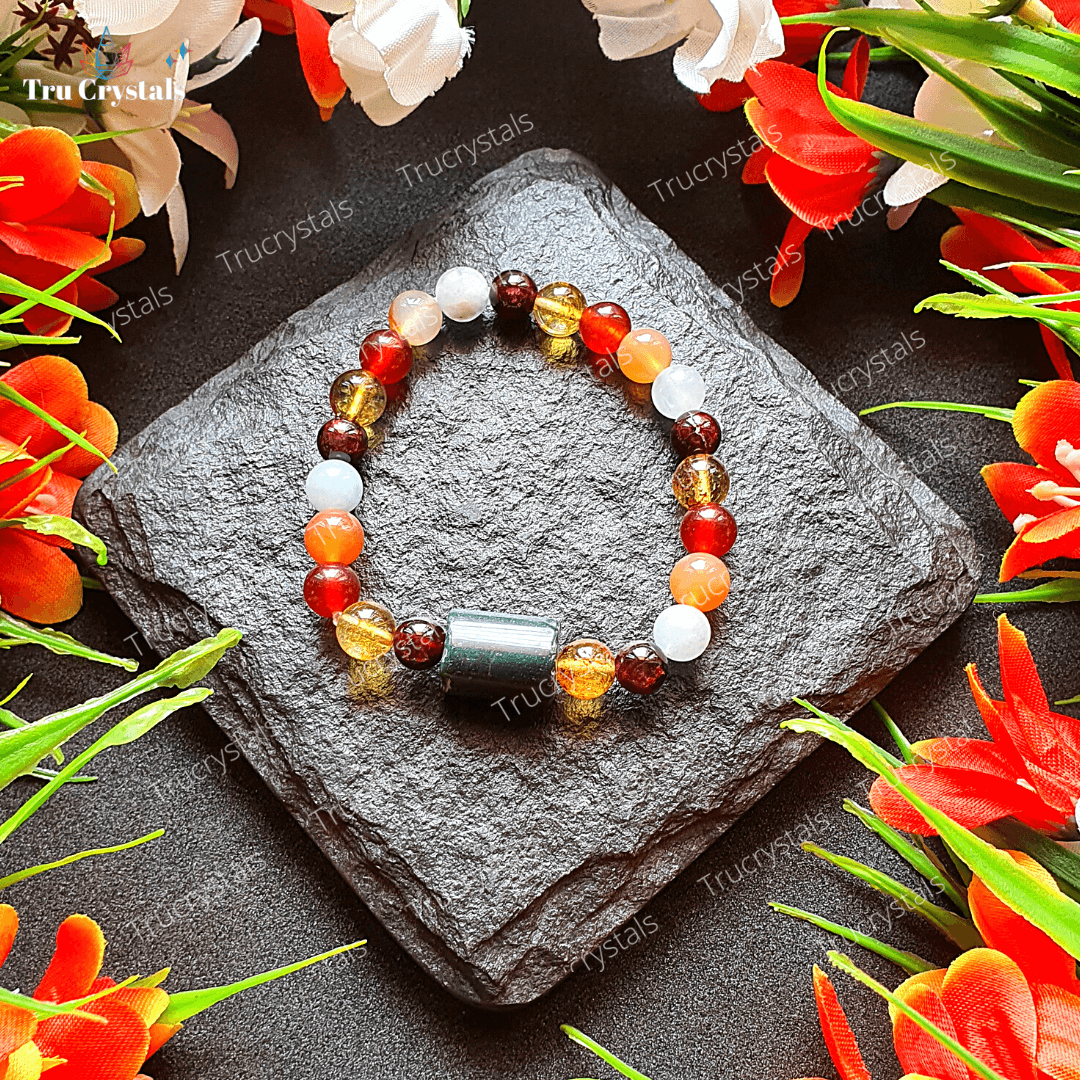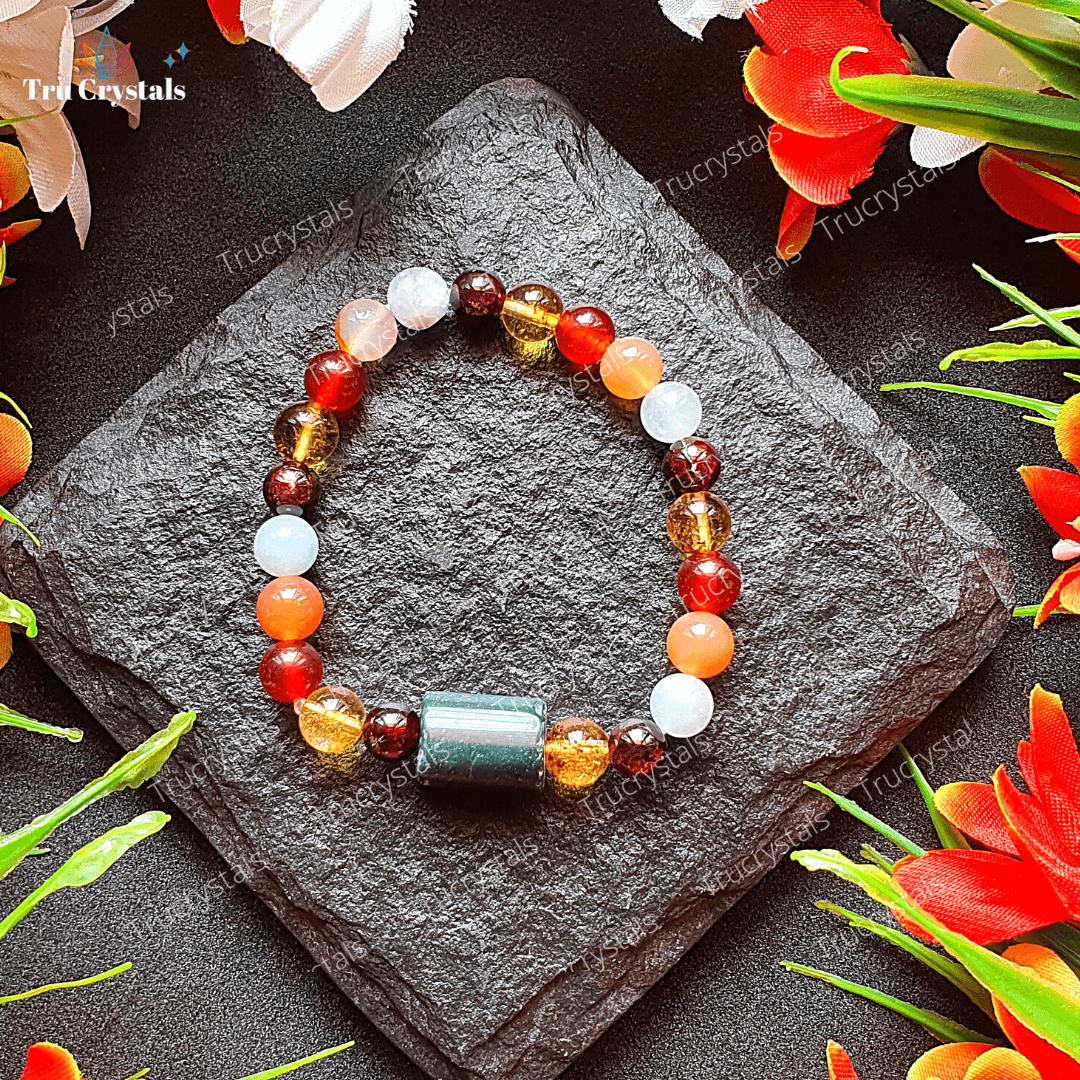 Excellent one
Amezing Product…. So effective and energetic. One must buy..!!!
It's amazing
The packaging is itself carrying positive energy. I love the bracelet. Amazing experience
Energy healing
Peacefulness
Harmony In life
Happy & positive