Regular price
Rs. 1,629.00
Regular price
Sale price
Rs. 1,629.00
Unit price
per
Sale
Sold out
Own this beautiful bracelet specially curated for the Scorpio born. Whether you follow the Sun sign or Moon, this bracelet covers you if you fall under the Eighth zodiac sign Scorpio. 

Crystals used:
Amethyst

: Amethyst brings out

Scorpio's

intuitive side, helping to deepen their understanding of themselves and their life. It supports them in achieving greater levels of peace and wellbeing by helping them feel calm and content. This

Scorpio

stone also removes negative energy and protects them from psychic attack.
Carnelian: Carnelian

is an orange stone that instills confidence, creativity, and trust.

Carnelian

helps

Scorpio

manifest with pure intent and passion. Bravely follow your dreams with this

Scorpio

gemstone. 
Citrine: Citrine the Lucky Merchant's stone, will focus Scorpios toward hope, youth, luck, fidelity, and cheerfulness. Helps his or her imagination soar. People born under Scorpio work hard and focus on their goals. As such, this powerful crystal can attract good outcomes, especially regarding money and wealth.
Sodalite: Sodalite is one of the best crystals for Scorpios in the sense that it can aid them in changing their negative emotions into more rational thoughts. This crystal has the soothing energy this zodiac sign needs. Instead of powerful and distracting thoughts, you become more centered.
Rose Quartz: Rose Quartz is a Scorpio stone that promotes unconditional love and compassion. It opens the heart so that Scorpios don't feel the need to be so secretive, and it reduces jealous thoughts and the need to control. It promotes a positive attitude that brings joy to the daily life of the Scorpio sun sign.
All the crystals come with a how-to-use, charge, set intention guide, which contains all the information the individual needs to use the crystals.
Healing crystals are energy boosters, they show you the path to achieve desired goals. An individual needs to embrace the path and work on it.
How fast the results come is dependent on an individual's hard work, efforts, and sincerity to achieve the goal.
Crystals carry universal energy in them, they help individuals to bring the needed change in their life in order to achieve their goals. Crystals are part of spiritual work, and any spiritual work will take its own time and the results are always dependent on individuals.
View full details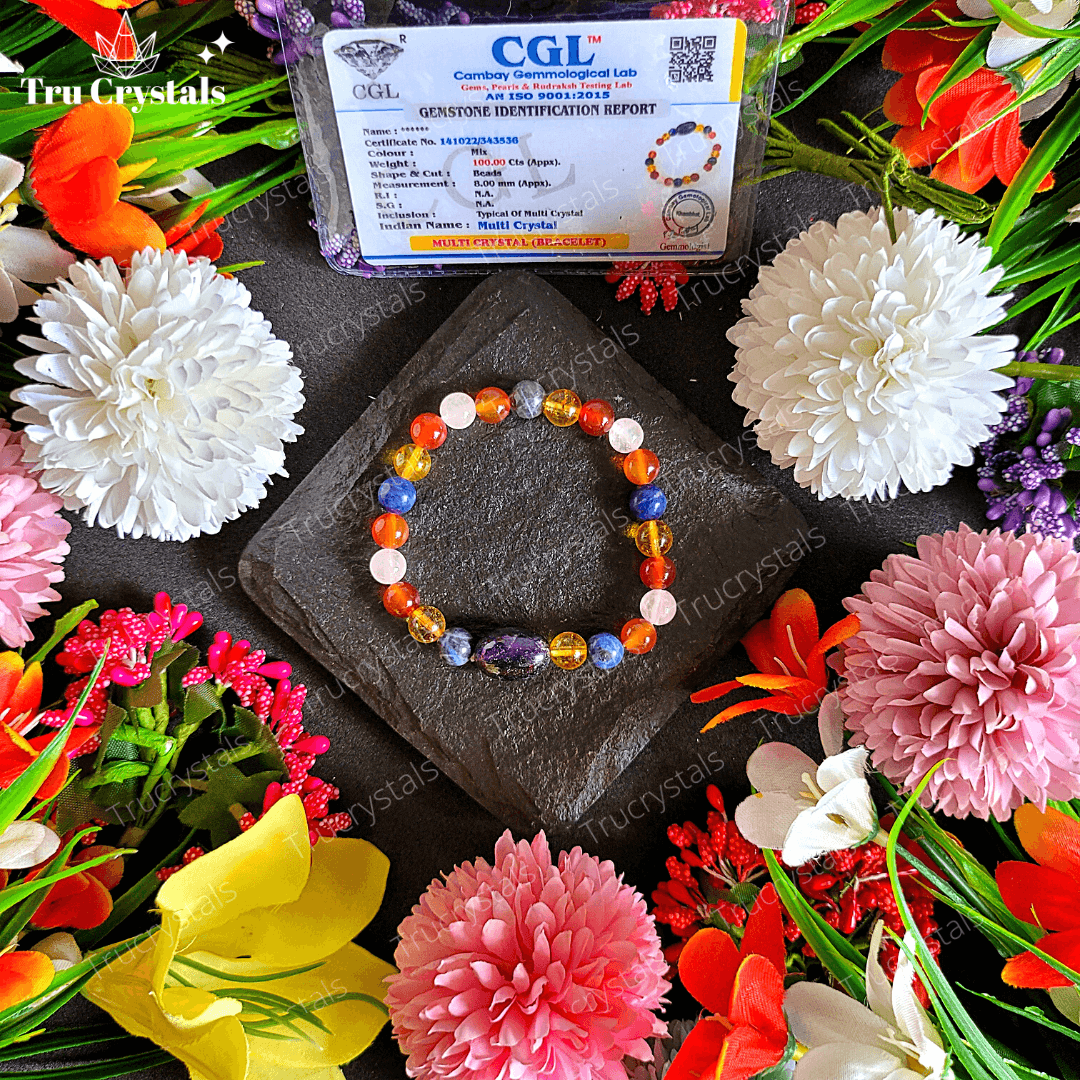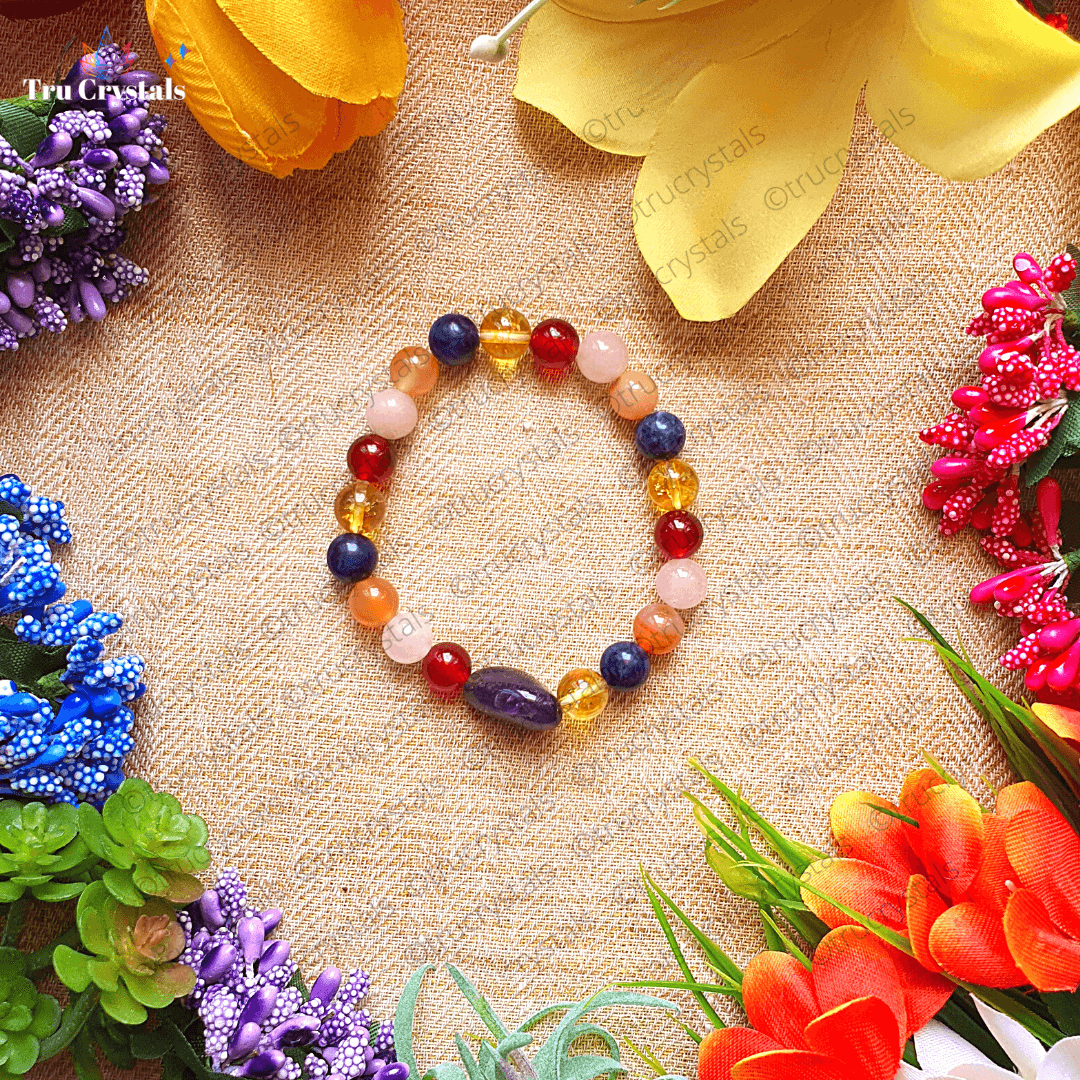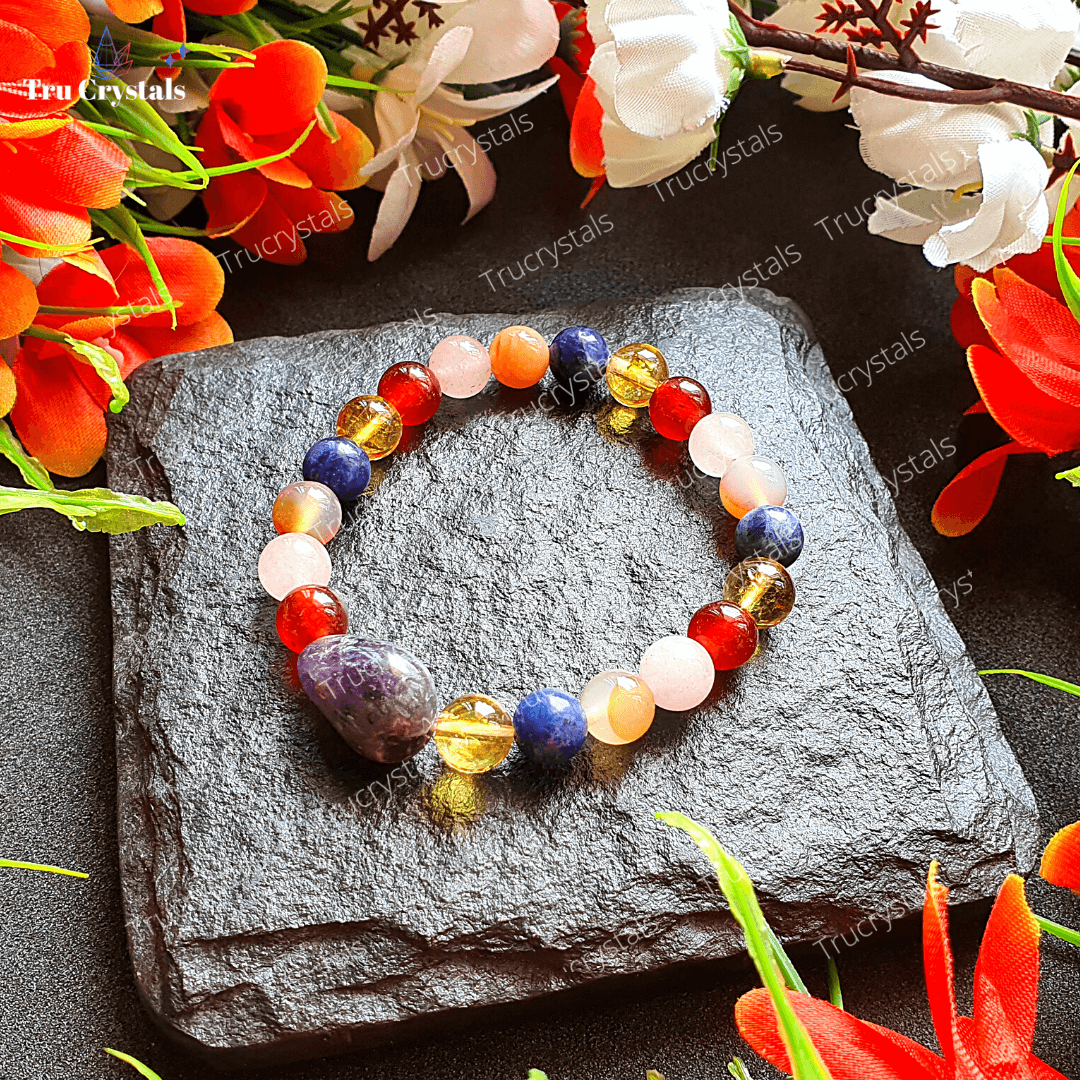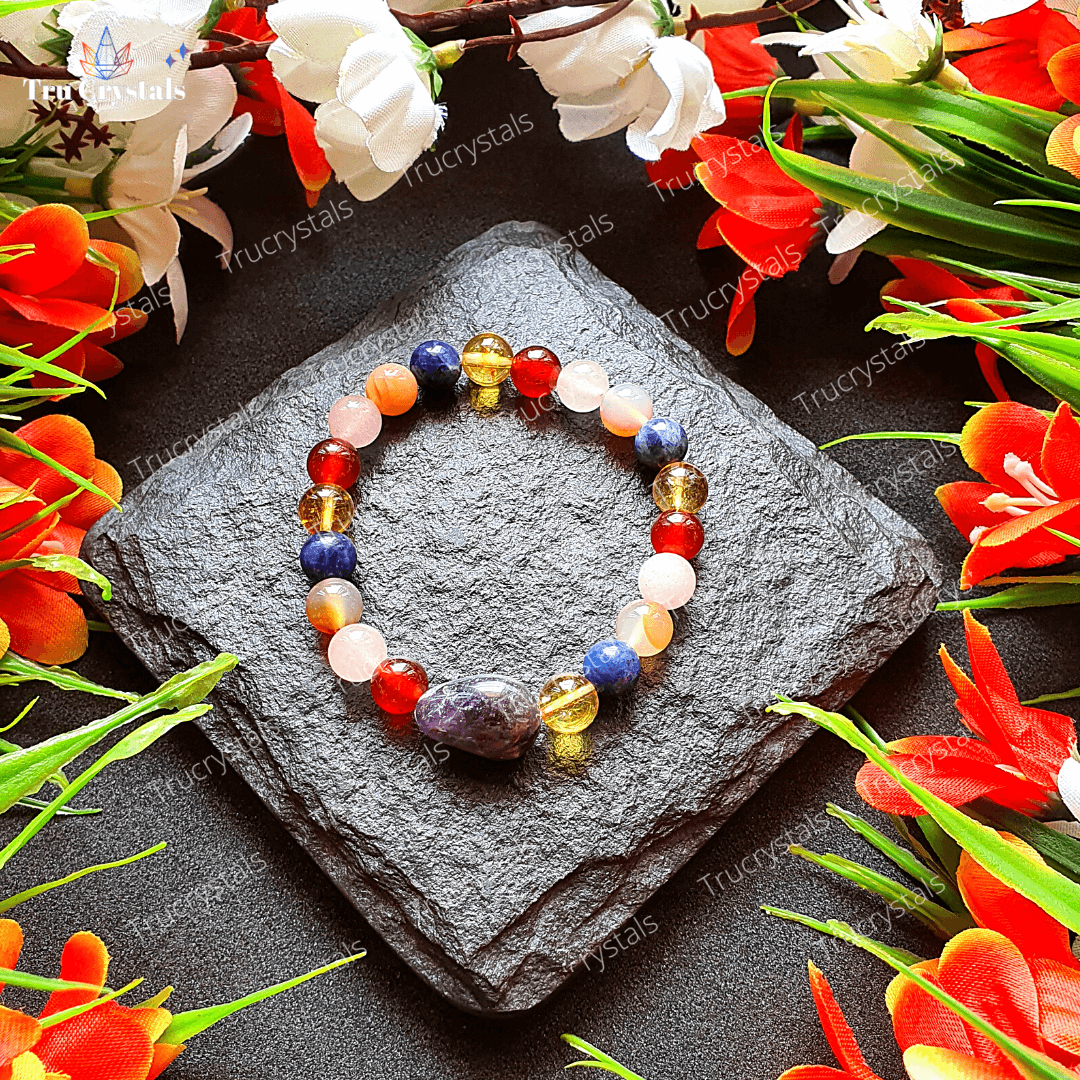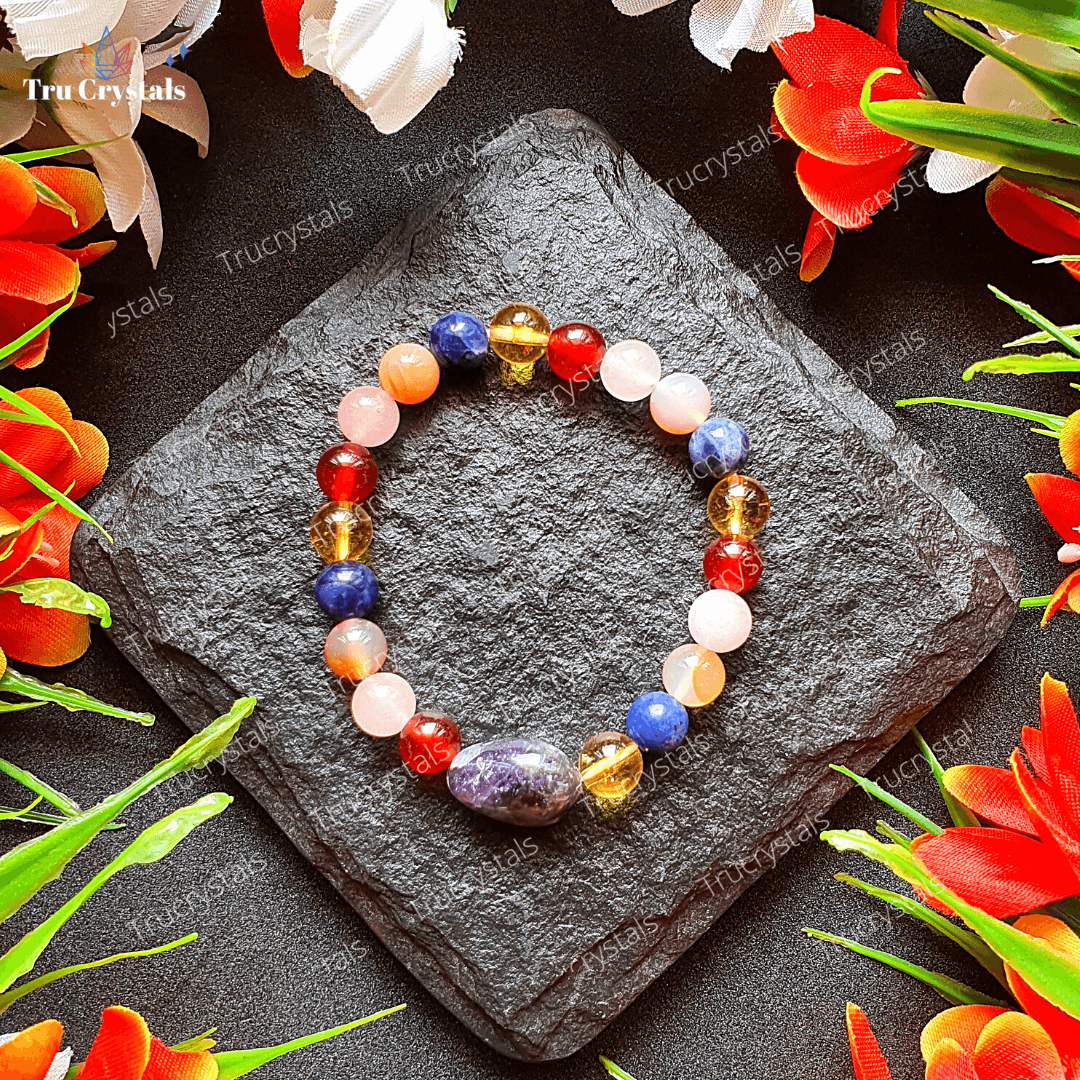 Energy Scorpio
My sun sign is Scorpio so based on that I bought this bracelet. This one really works- keeps my spirits high for the entire day.
Energy healing
Peacefulness
Harmony In life
Happy & positive