Regular price
Rs. 1,629.00
Regular price
Sale price
Rs. 1,629.00
Unit price
per
Sale
Sold out
Own this beautiful bracelet specially curated for the Libra born, Whether you follow the Sun sign or Moon, this bracelet covers you if you fall under the seventh zodiac sign Libra. 

 Crystals used:
Lapis lazuli 

: lapis lazuli brings harmony to relationships, something that is near and dear to

Libra's

heart. It promotes the balancing of masculine and feminine energies, which helps

Libra

signs to understand themselves and be more assertive at the same time.
Citrine: Citrine has a strong connection to Libra because it helps promote mental clarity when making decisions and it helps people establish themselves healthy. With the help of this Libra stone, they can enhance their confidence, commitment and dedication to their goals, and it even helps them tap into the abundance around them.
Clear Quartz: Clear Quartz

is a

Libra

stone that reduces confusion, thereby helping them to be more decisive. It also promotes a positive outlook and helps them to live in the present moment. It improves concentration and stimulates intellectual processes
Labradorite: Labradorite encourages higher learning. It brings excellent energy for self-discovery and mental pursuits. Labradorite is a mystical gem that stimulates the imagination. It boosts creativity and brings clarity of thought. Get inspired with enchanting labradorite for Libra.
Green Aventurine:

In (Hindu) astrology,

Green Aventurine

is a

Libra

birthstone. It can help the

Libra

individuals to enhance their will power and keep negative emotions under control. As

Libras

are often very indecisive in their actions,

Green Aventurine

can instill some definite sense of purpose in them.
Healing crystals are energy boosters, they show you the path to achieve desired goals. An individual needs to embrace the path and work on it.
How fast the results come is dependent on an individual's hard work, efforts, and sincerity to achieve the goal.
Crystals carry universal energy in them, they help individuals to bring the needed change in their life in order to achieve their goals. Crystals are part of spiritual work, and any spiritual work will take its own time and the results are always dependant on individuals.
View full details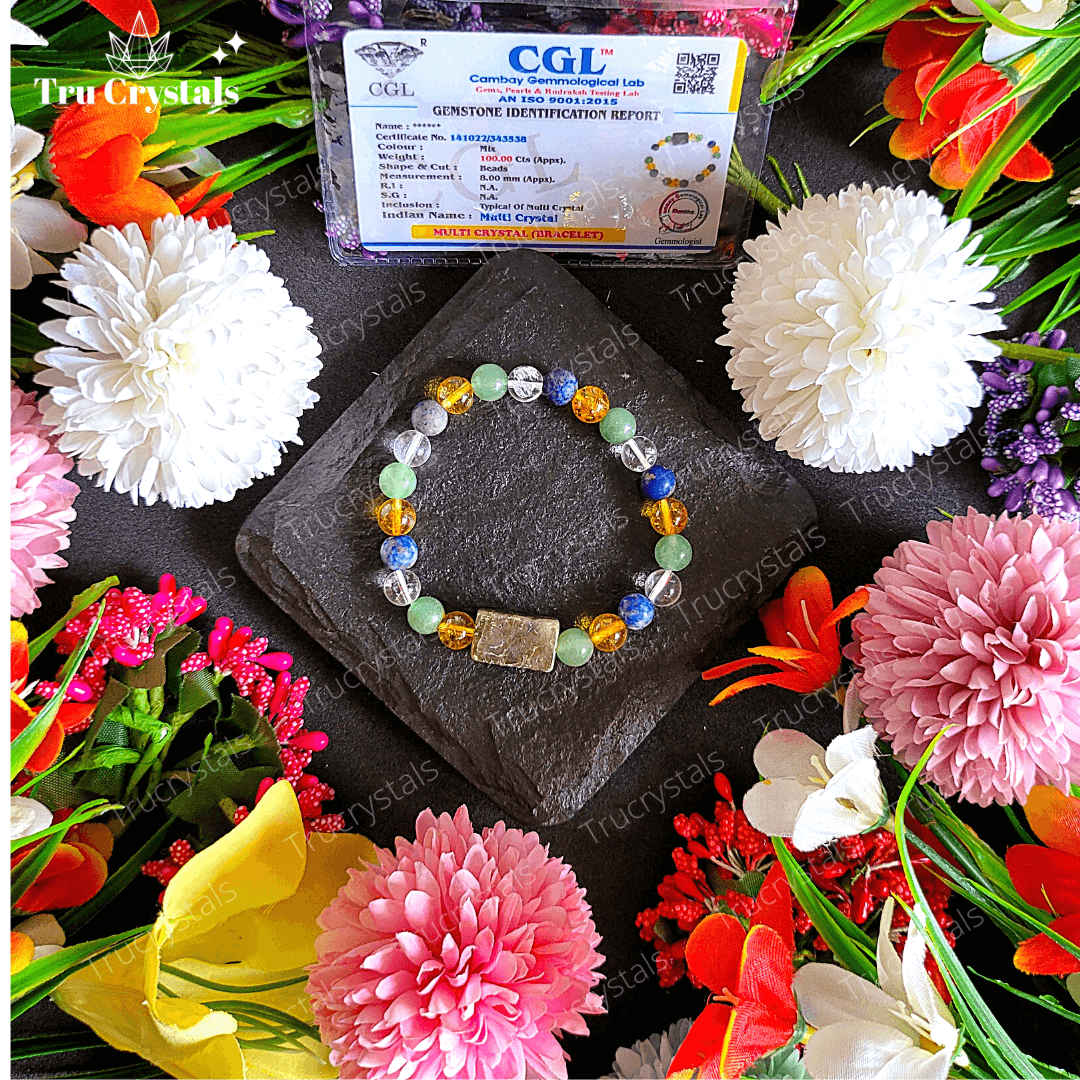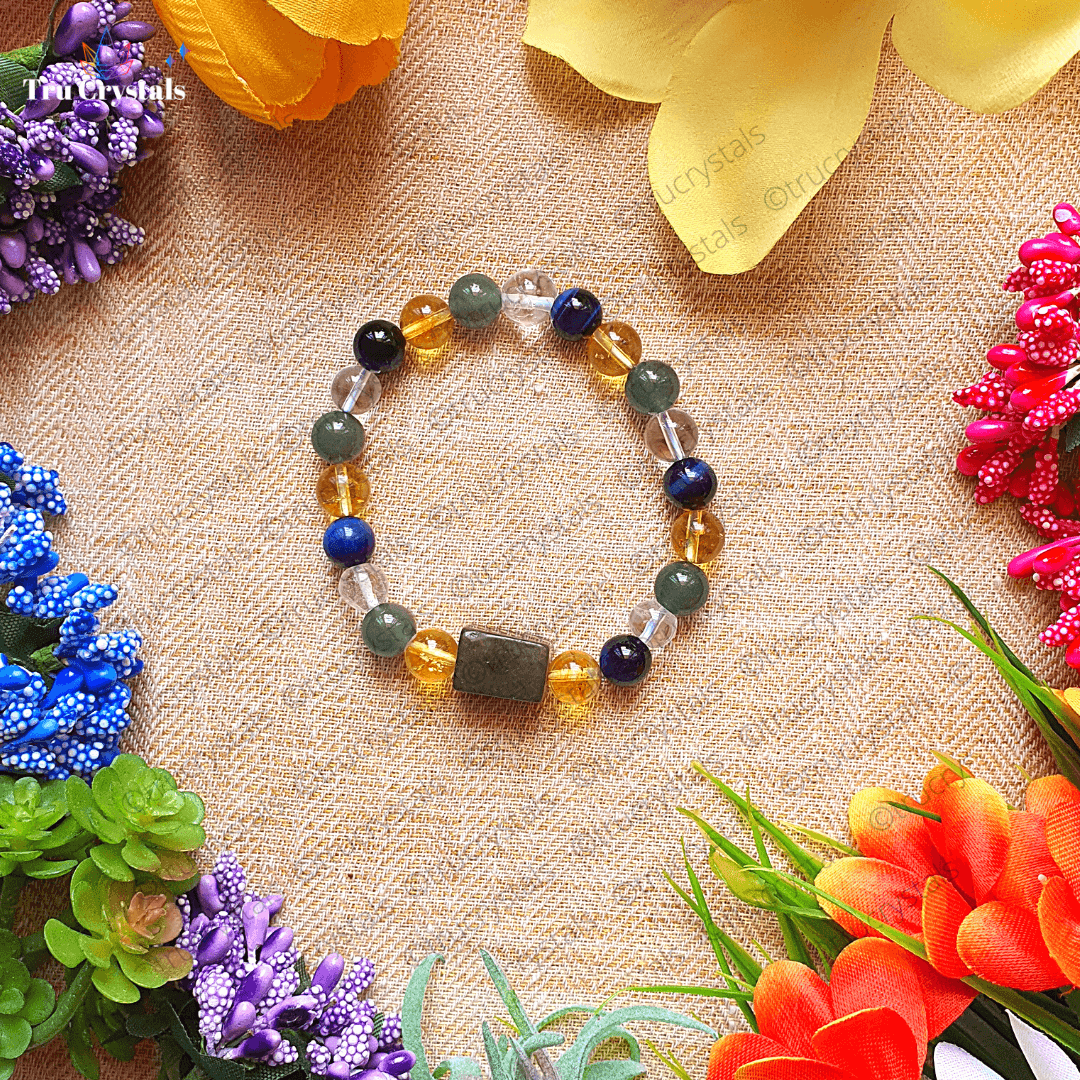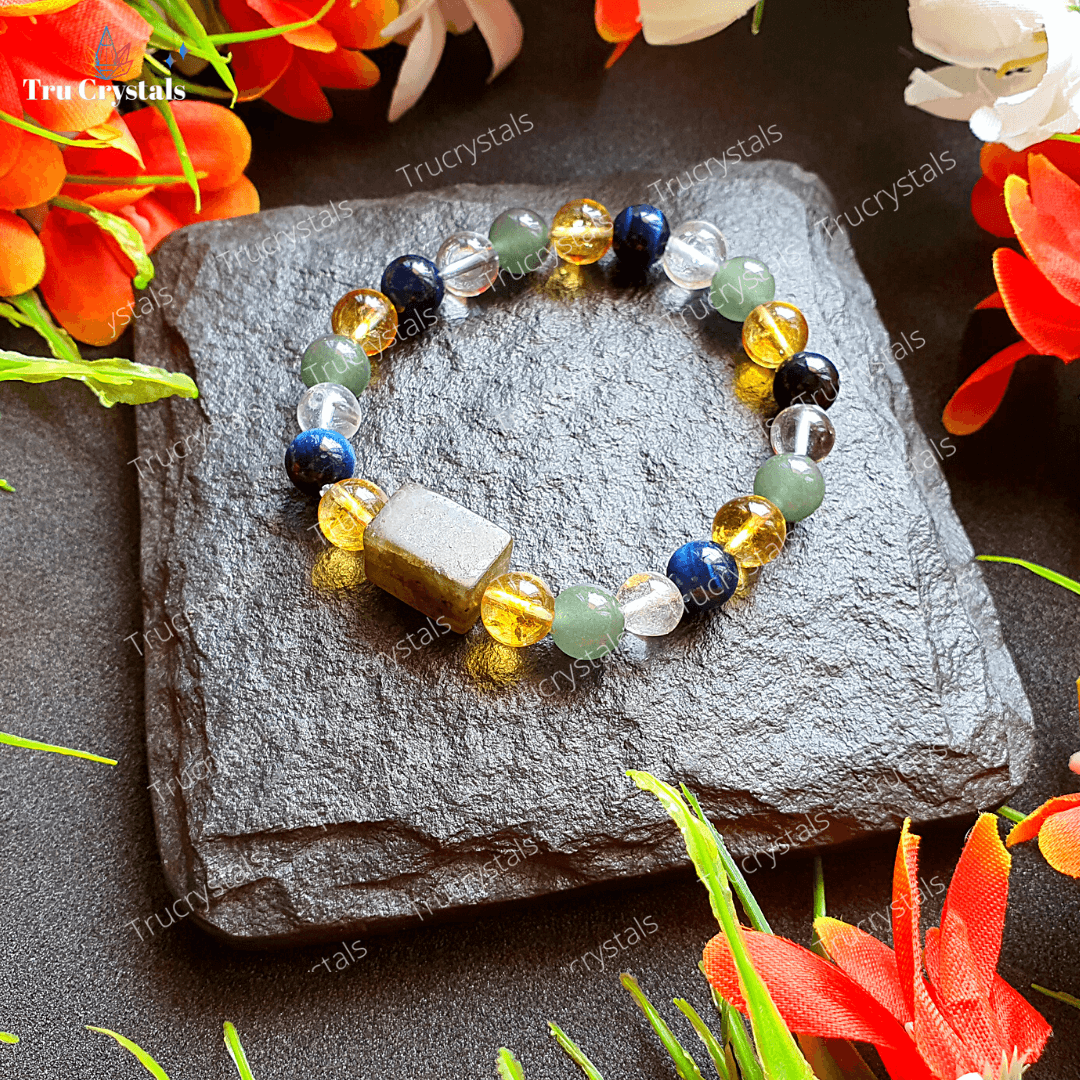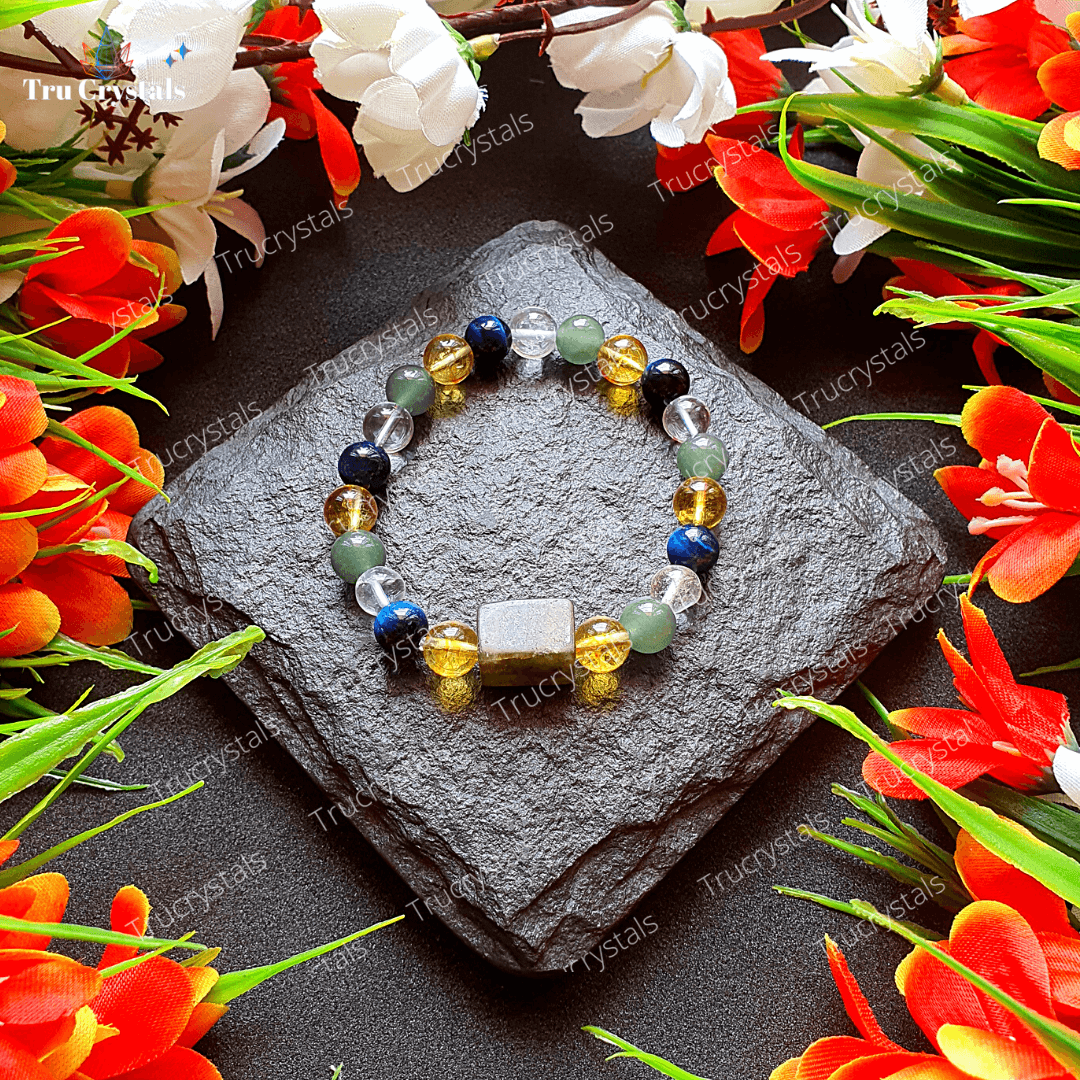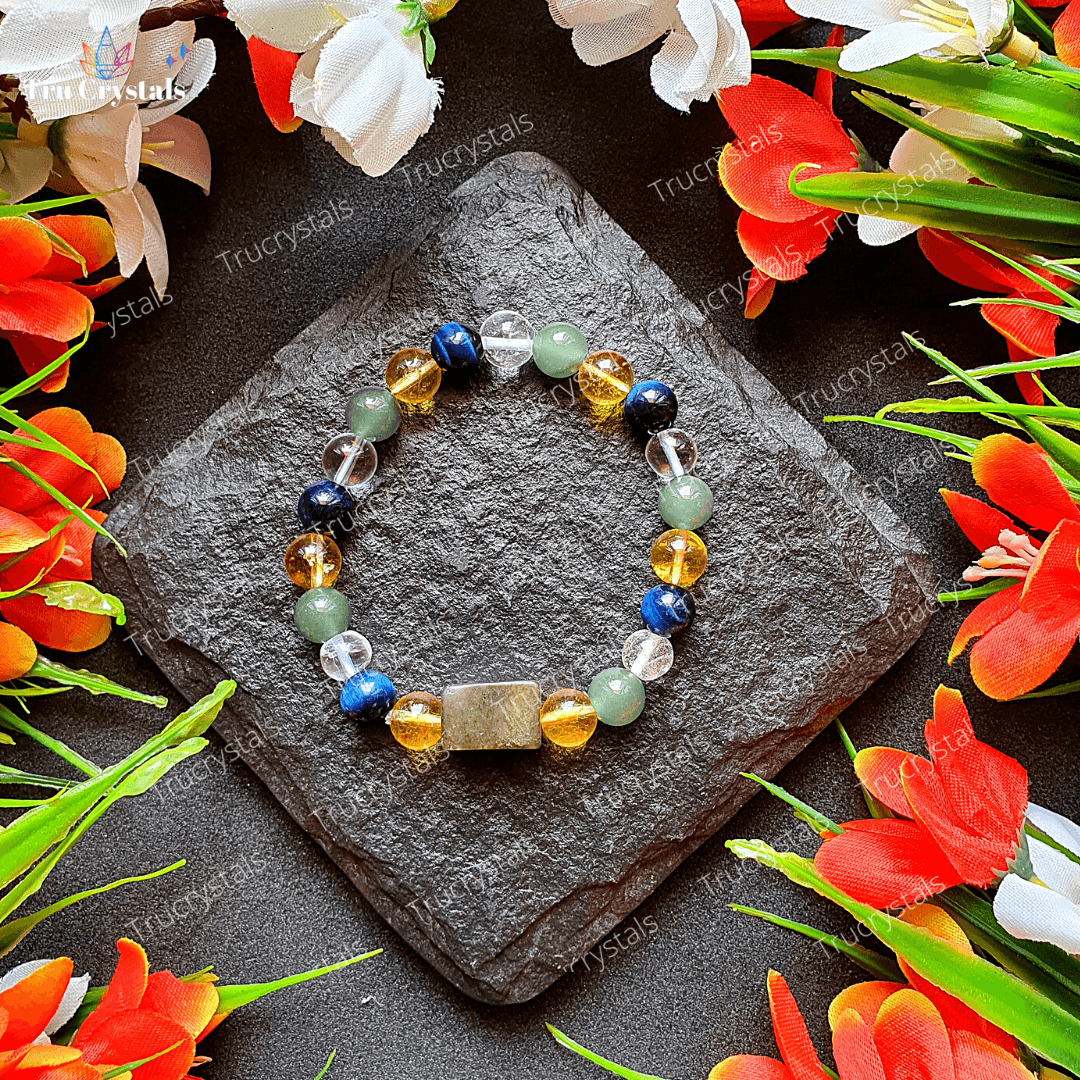 Beautiful
My first bracelet from TruCrystals. Beautiful and really effective
Good one
Feeling positive most of the days..but need to relax more
Energy healing
Peacefulness
Harmony In life
Happy & positive