Regular price
Rs. 1,629.00
Regular price
Sale price
Rs. 1,629.00
Unit price
per
Sale
Sold out
Own this beautiful bracelet specially curated for the Leo born. Whether you follow the Sun sign or Moon, this bracelet covers you if you fall under the fifth zodiac sign Leo. 

Our Leo Zodiac Bracelet is a dazzling and energizing piece of jewelry crafted to align with the vibrant and confident energies of the Leo zodiac sign. This bracelet features Sunstone, Carnelian, Ruby Zoisite, Tiger Eye, and Citrine, creating a powerful combination of gemstones to enhance positive traits.
Crystals used: 
Sunstone: Fill your heart with enthusiasm, inspiration, and originality with Sunstone

. This gemstone strengthens independence and boosts vitality, it attracts opportunities by stimulating leadership abilities.

Sunstone

 for Leos restores your energy, it brings happiness and success.
Carnelian: Not only is carnelian's color help in keeping with that fiery Leo aesthetic, but it's all too appropriate for the fire sign that carnelian is a stone of leadership, vitality, and strength. For courageous Leo, wearing or carrying this stone will spark all of these innermost traits.
Ruby Zoisite( Anyolite): Ruby Zoisite

 creates an altered state of consciousness, enabling Leo people to reach and utilize talents and abilities of the mind.  It stimulates psychic abilities.  Increases awareness of one's individuality.  Anyolite instills joy, spontaneity, laughter, and courage, bringing passion and a zest for life. 
Tiger Eye: Tiger's Eye is the traditional Leo stone. It combines earth energy and sun energy to support, balance, and help them better utilize their strong will. With its association with the sun, it provides Leo with confidence, joy, and abundance, and it unblocks their creativity. Through its connection to the earth, it calms their feisty nature, grounding them to the earth and boosting their bravery and courage in the process. This Leo gemstone is the embodiment of self-empowerment, helping Leos to trust themselves and glide through life with more ease and joy. 
Citrine

 is a sunny, vibrant crystal that matches Leo's energy. As their ruling planet is the sun, this Leo stone enhances their warmth and generosity, and it brings them the positivity, energy, and joy they need to thrive. With its help, Leo people can open up to new opportunities and prosperity as it attracts the right people, situations, and abundance to them. At the same time, it also removes Leos' fear of judgment so that they can fully express themselves, as they love to do.
Design Features:

Elastic Cord for Comfort: The bracelet is strung on a durable and stretchable cord, providing a comfortable fit for various wrist sizes. The elastic cord allows for easy wearing and removal without the need for a clasp.

Handcrafted with Care: Each Leo   Zodiac Bracelet is meticulously handcrafted, highlighting the natural beauty of the gemstones and ensuring a high-quality accessory.

How to Wear:

Daily Zodiac Connection: Wear the Leo Zodiac Bracelet daily to connect with the energies of your zodiac sign. Allow the gemstones to enhance your positive traits and support your nurturing and intuitive nature.

Intentions and Affirmations: Set intentions and affirmations while wearing the bracelet to align with Leo qualities such as nurturing, intuition, and emotional well-being.

Layering: Combine the Leo Zodiac Bracelet with other complementary bracelets for a layered and personalized look. Mix and match with different textures and colors to express your unique style.

Embrace Your Zodiac Energies, Wear the Leo Zodiac Bracelet:
As you wear the Leo Zodiac Bracelet, let the energies of Sunstone, Carnelian, Ruby Zoisite, Tiger Eye, and Citrine align with your astrological sign. Whether you're a Leo or looking for a thoughtful gift for someone born under this sign, this bracelet is a stunning and personalized accessory.
Bead size : 8mm

Standard Size: 7.5 inches

*GST will be calculated during checkout

All the crystals come with a how-to-use, charge, set intention guide, which contains all the information the individual needs to use the crystals.

We are certified reiki healers and all our crystals are energized before being sent to our customers

Healing crystals are energy boosters, they show you the path to achieve desired goals. An individual needs to embrace the path and work on it.

How fast the results come is dependent on an individual's hard work, efforts, and sincerity to achieve the goal.

Crystals carry universal energy in them, they help individuals to bring the needed change in their life in order to achieve their goals. Crystals are part of spiritual work, and any spiritual work will take its own time and the results are always dependent on individuals.
View full details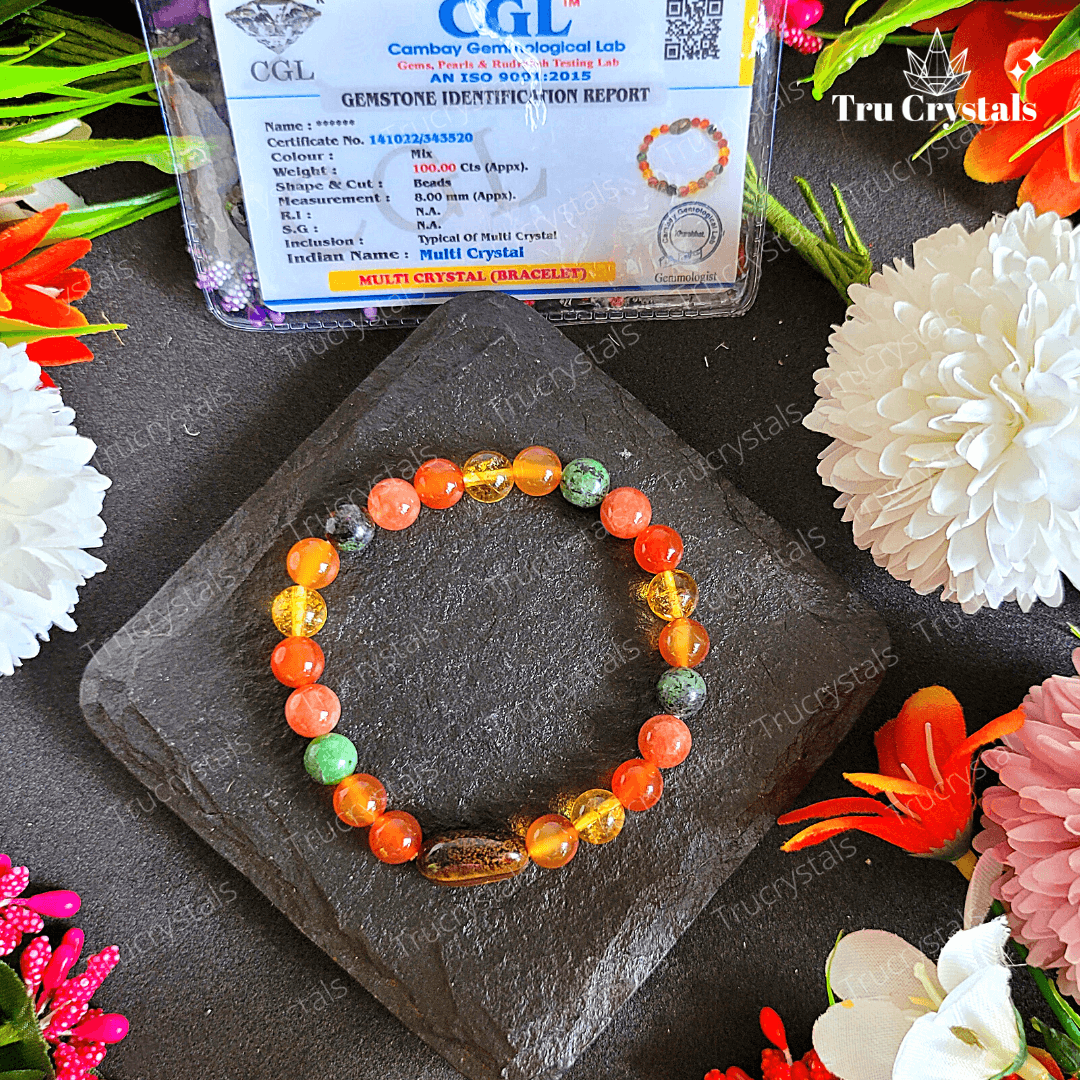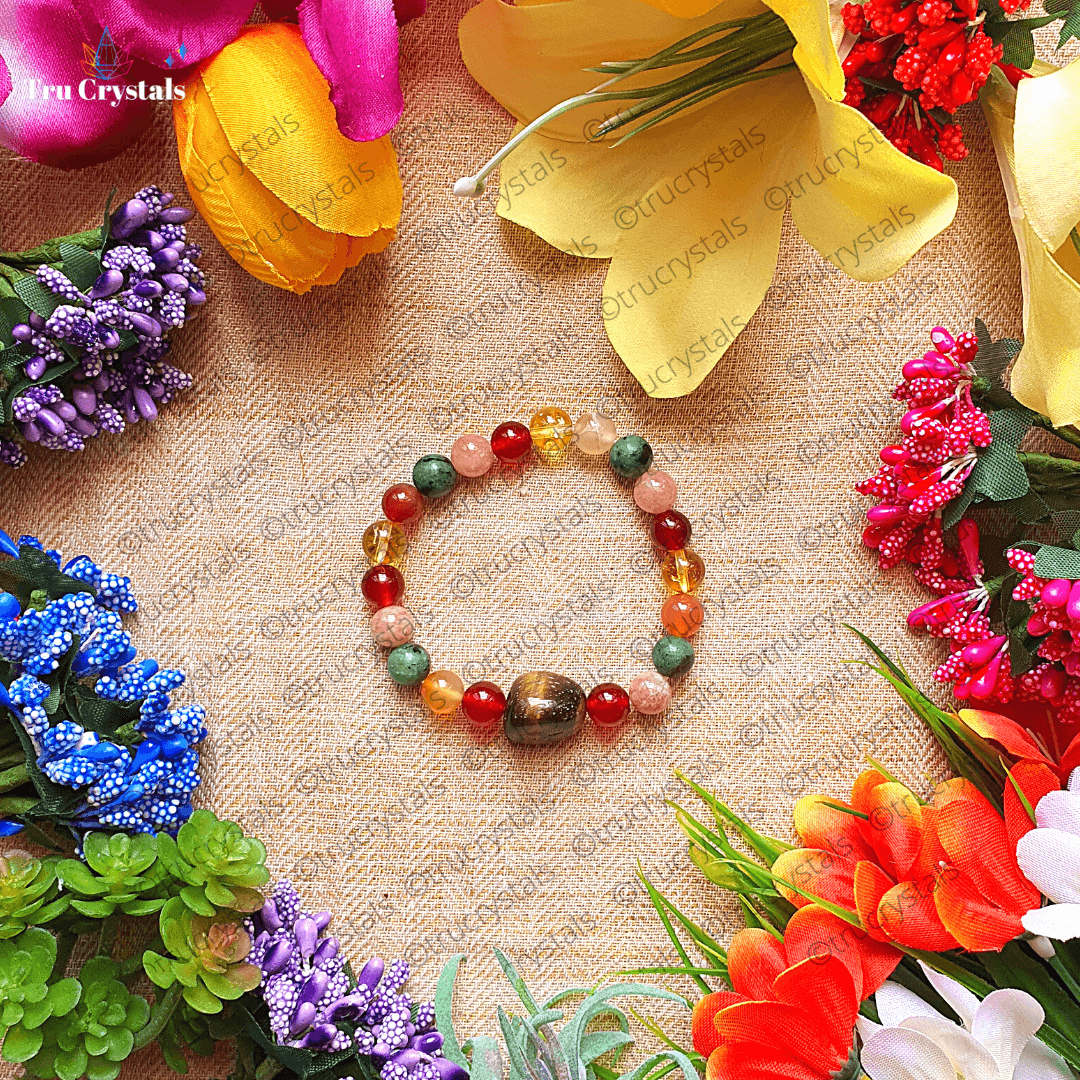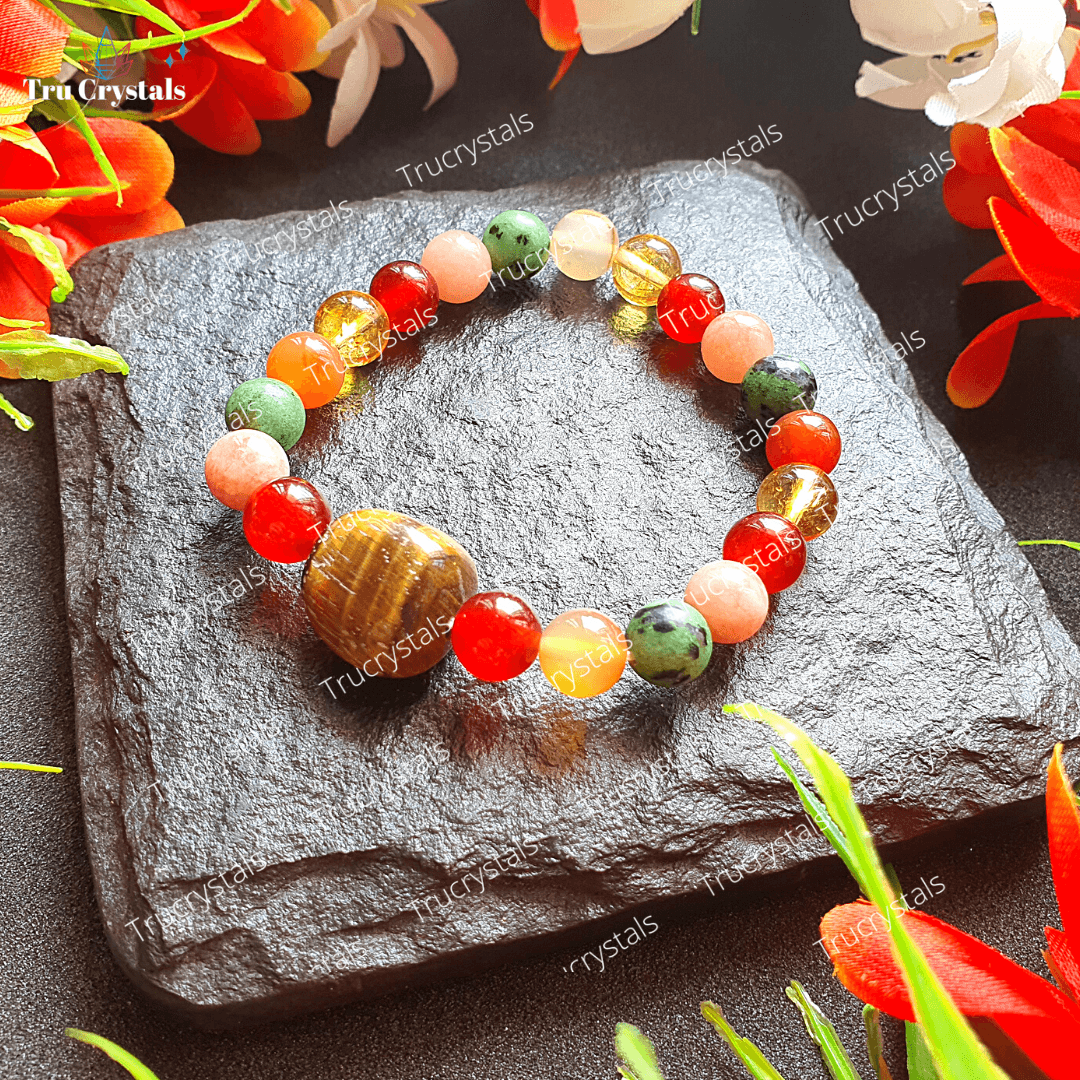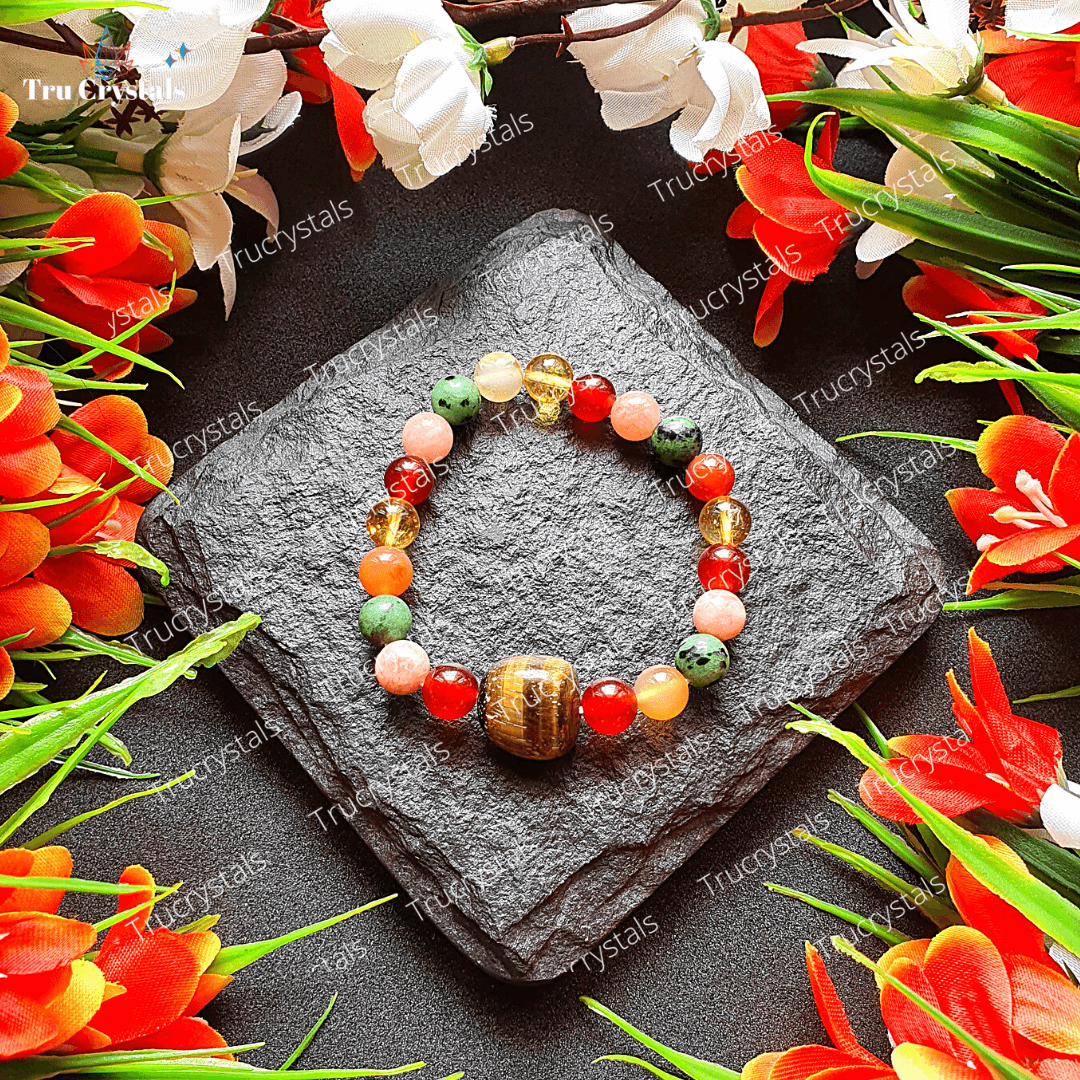 Perfect
Received the bracelet in good condition and packing. Started to wear it. Hope all goes well.
Energy healing
Peacefulness
Harmony In life
Happy & positive