Regular price
Rs. 1,629.00
Regular price
Sale price
Rs. 1,629.00
Unit price
per
Sale
Sold out
Own this beautiful bracelet specially curated for the Cancer born, Whether you follow the sun sign or Moon, this bracelet covers you if you fall under the fourth zodiac sign Cancer. 
Our Cancer Zodiac Bracelet is a carefully crafted piece of jewelry designed to resonate with the nurturing and intuitive energies of the Cancer Zodiac sign. This bracelet features Citrine, Rhodonite, Moonstone, Chrysoprase, and Red Jasper, offering a harmonious combination of gemstones to enhance positive traits.
Crystals Used: 
Red Jasper: offers Cancers the steadiness they crave and is a highly nurturing and grounding stone. With its boost of vitality and passion, Cancer signs can complete their goals and enjoy self-mastery. Red jasper also soothes Cancer's emotions and offers spiritual protection.
Citrine: Citrine boosts Cancer's self-confidence, creativity, and inspiration. It is a joyful crystal that helps them turn their mood around when they feel down. It also helps them to see other perspectives, which is something they often struggle to do, and it even helps them see the good in all situations. This happy stone can help these stability-hungry people loosen up and go with the flow as well.
Rhodonite

: 

Rhodonite 

helps Cancer's to release their need for codependency, thereby allowing them to feel secure in their relationships. With its energy, they are able to seek validation inward instead of outward, reduce self-destructive behaviors, and heal emotional pain. Rhodonite empowers the Cancer sun sign to reach its full potential and reduces stress along the way.
Moon Stone: The magic glow of Moonstone is a mesmerizing match for Cancer. This stone illuminates the truth and helps to deepen intuition and guide the way. As Cancers are known for their often spot-on intuition, this stone works to strengthen that skill and leads to a better sense of well-being. 
Chrysoprase:

Since

Cancerians

are known to be moody and can sometimes show symptoms of anxiety and depression,

Chrysoprase

is a must-have for everyone born under

Cancer

.
Design Features:

Elastic Cord for Comfort: The bracelet is strung on a durable and stretchable cord, providing a comfortable fit for various wrist sizes. The elastic cord allows for easy wearing and removal without the need for a clasp.

Handcrafted with Care: Each Cancer Zodiac Bracelet is meticulously handcrafted, highlighting the natural beauty of the gemstones and ensuring a high-quality accessory.

How to Wear:

Daily Zodiac Connection: Wear the Cancer Zodiac Bracelet daily to connect with the energies of your zodiac sign. Allow the gemstones to enhance your positive traits and support your nurturing and intuitive nature.

Intentions and Affirmations: Set intentions and affirmations while wearing the bracelet to align with Cancer qualities such as nurturing, intuition, and emotional well-being.

Layering: Combine the Cancer Zodiac Bracelet with other complementary bracelets for a layered and personalized look. Mix and match with different textures and colors to express your unique style.

Embrace Your Zodiac Energies, Wear the Cancer Zodiac Bracelet:
As you wear the Cancer Zodiac Bracelet, let the energies of Citrine, Rhodonite, Moonstone, Chrysoprase, and Red Jasper align with your astrological sign. Whether you're a Cancer or looking for a thoughtful gift for someone born under this sign, this bracelet is a meaningful and personalized accessory.


Bead size : 8mm

Standard Size: 7.5 inches

*GST will be calculated during checkout

All the crystals come with a how-to-use, charge, set intention guide, which contains all the information the individual needs to use the crystals.

We are certified reiki healers and all our crystals are energized before being sent to our customers

Healing crystals are energy boosters, they show you the path to achieve desired goals. An individual needs to embrace the path and work on it.

How fast the results come is dependent on an individual's hard work, efforts, and sincerity to achieve the goal.

Crystals carry universal energy in them, they help individuals to bring the needed change in their life in order to achieve their goals. Crystals are part of spiritual work, and any spiritual work will take its own time and the results are always dependent on individuals.
View full details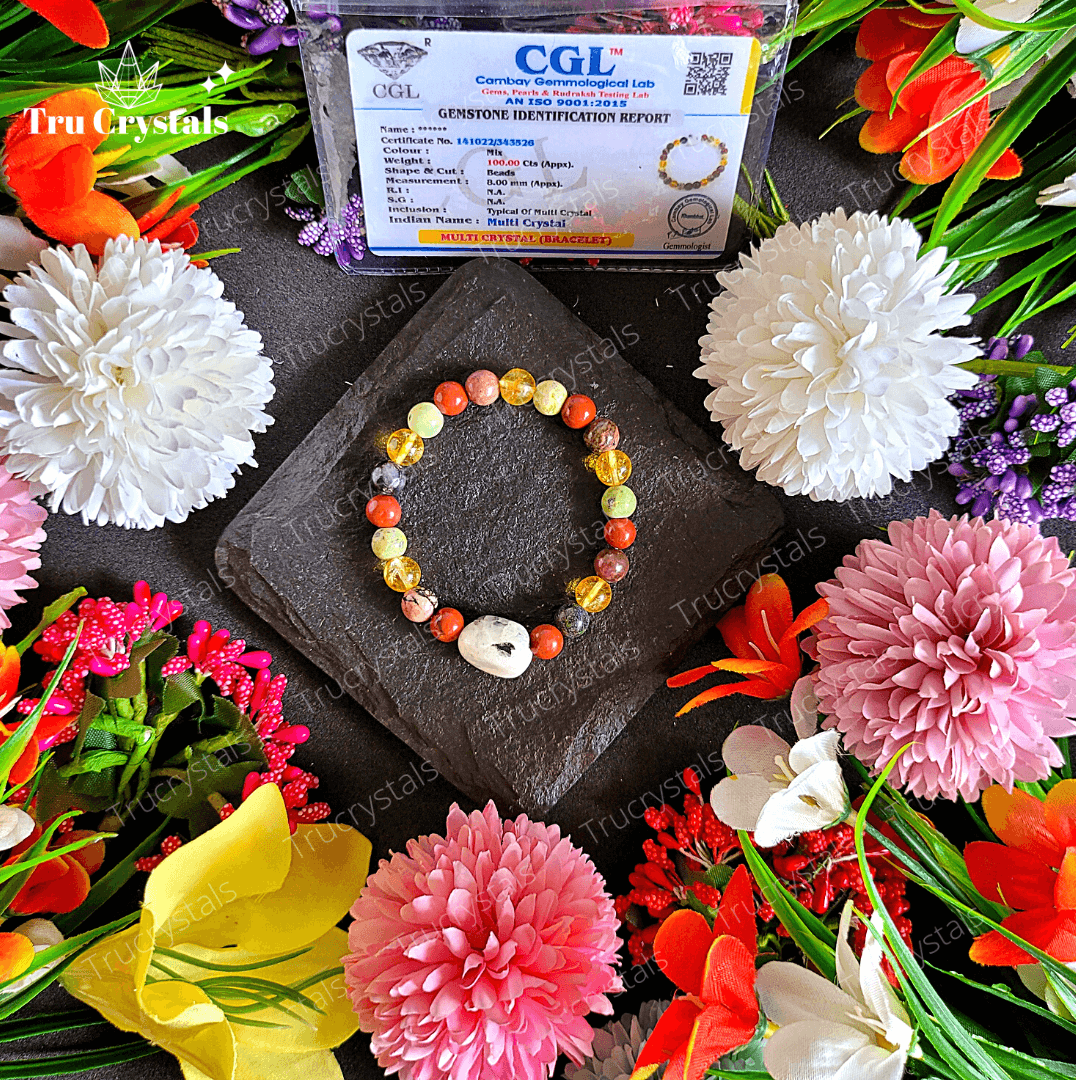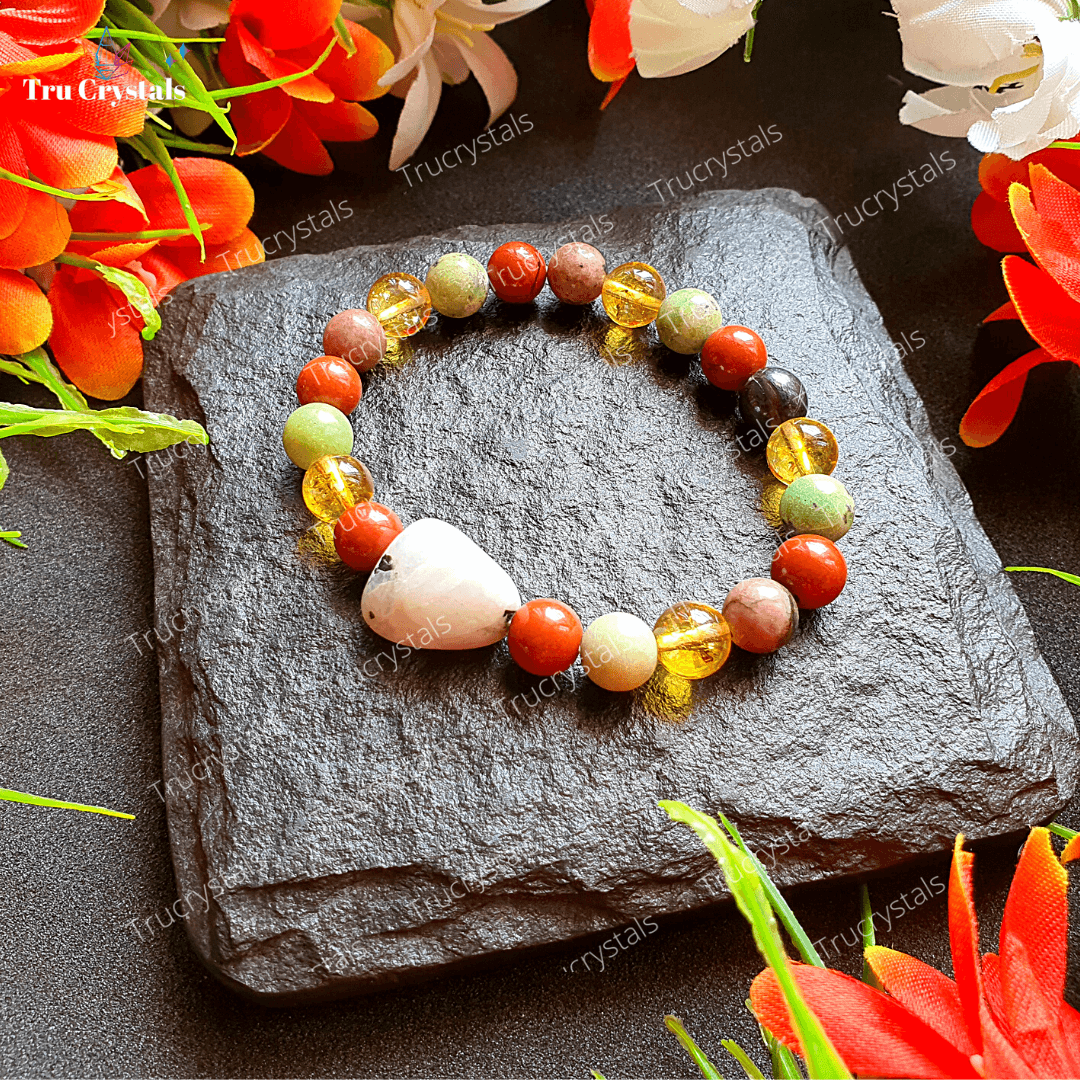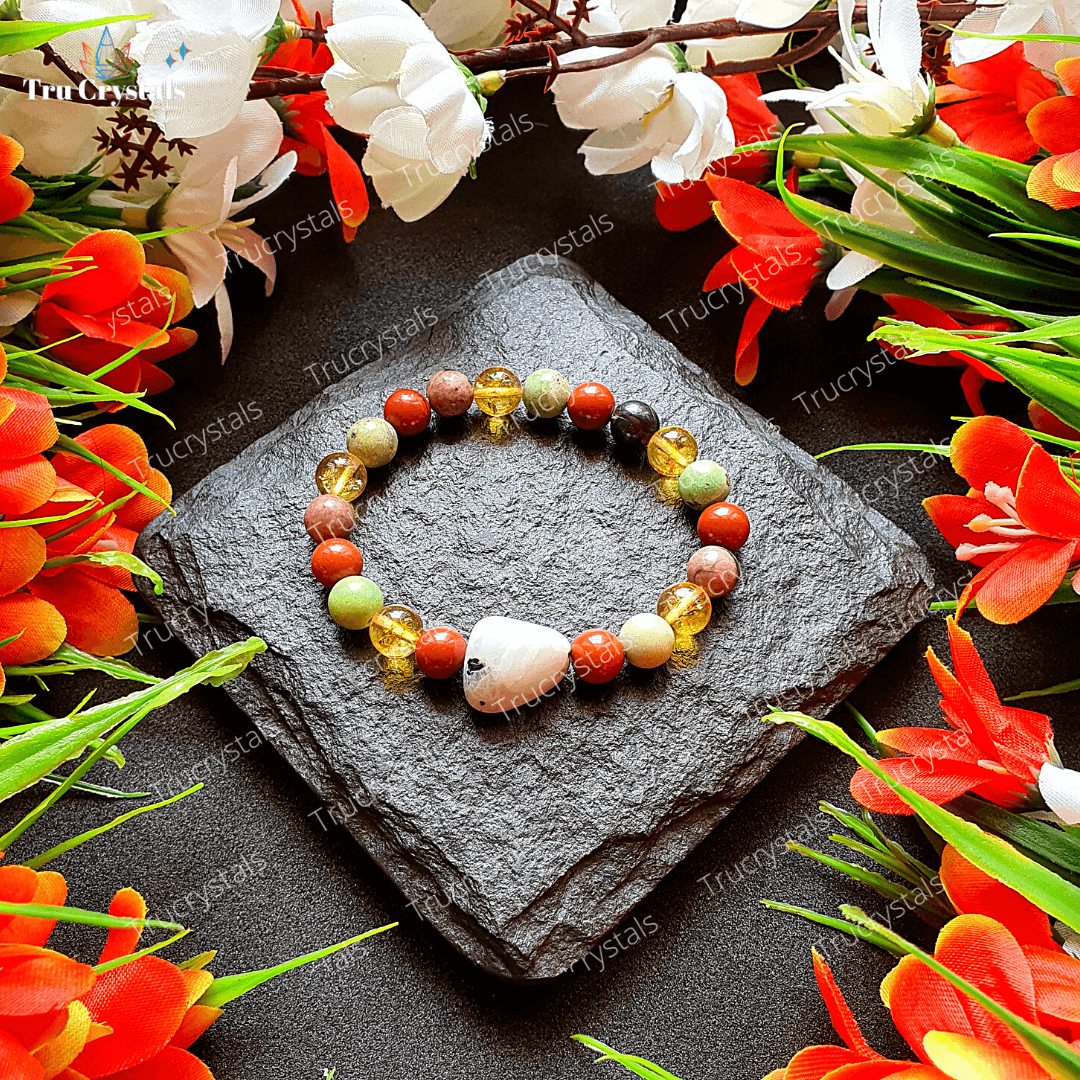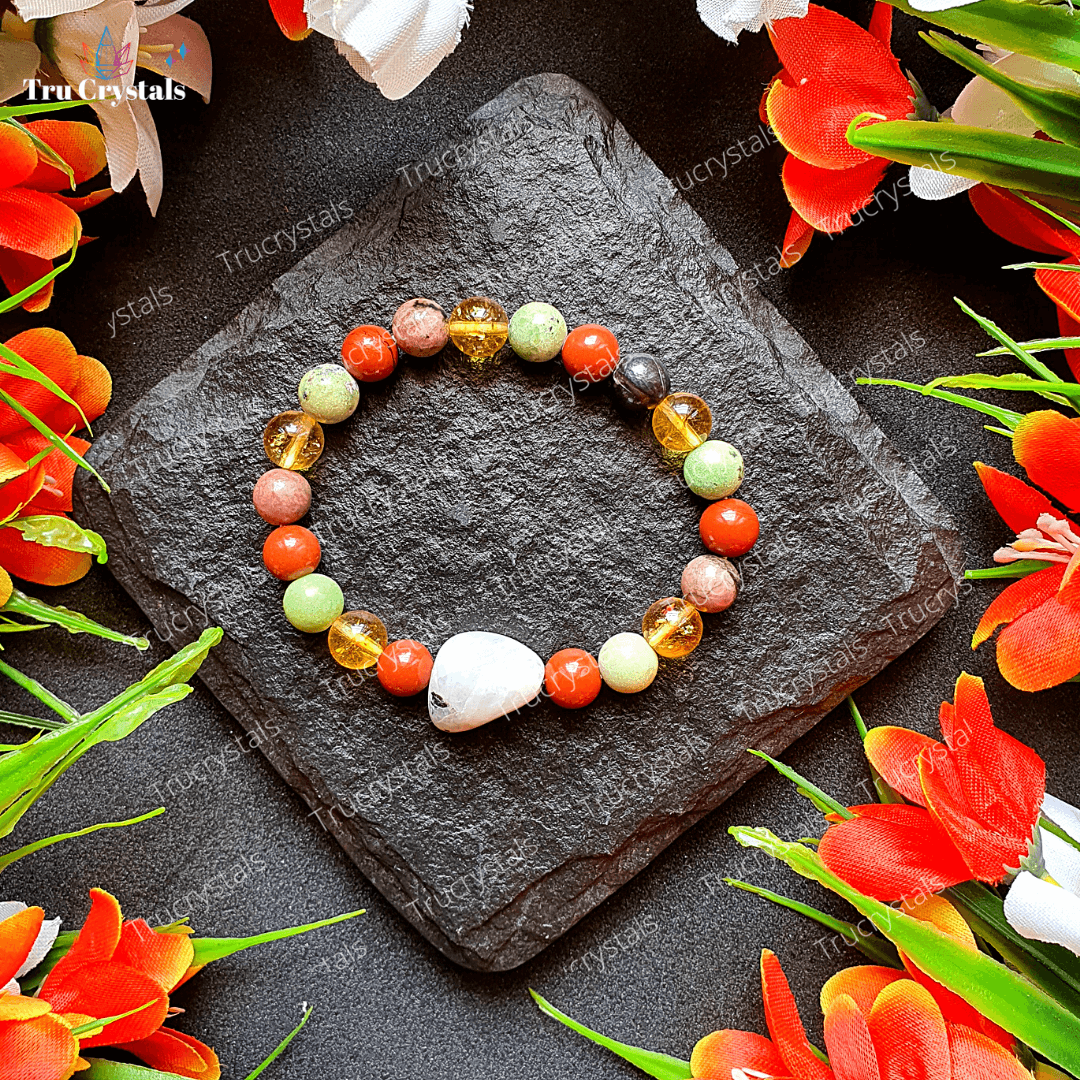 Bracelet is vry beautiful
All crystal is full of energy..thanku so much for create like this beauties
Able to recognize changes in my life after I started to wear the bracelet. It is amazing to find the real happiness and peace which I was in search of for many years. Everything has its own time, That's y I decided to buy this bracelet. I'm loving this Journey.
Energy healing
Peacefulness
Harmony In life
Happy & positive