Regular price
Rs. 1,179.00
Regular price
Sale price
Rs. 1,179.00
Unit price
per
Sale
Sold out
Disclaimer* Crystals for healing should be used as a complement to other therapies and not as a replacement for regular medical care, good diet, and exercise.
This beautiful bracelet is said to motivate you in your weight loss journey by keeping you positive and goal-oriented. 
Amethyst: Amethyst is tied in with embracing a quiet and failproof mental methodology. This crystal stone is firmly connected to the crown chakra and the third eye – both fundamental parts to assisting you with getting yourselves and settle on decisions that are lined up with your internal intelligence and prosperity. Amethyst guarantees that you stay consistent with your assurance and that you approach weight reduction from all possible ways of wellbeing, and need to secure your body and soul with an equal amount of calming energy.
Blue apatite: This is an extraordinary stone for assisting with Weightloss. Blue Apatite is said to simply overflow that feeling of sweet enchantment and does some amazing things for your digestion. For the individuals who need a brilliant and lovely lift of motivation, Blue Apatite helps you be a go-getter. This bluestone is also said to have the power to diminish cravings for food and surprisingly put you in the mood to eat something going to be perfectly helpful for your body.
Clear Quartz: The master healer shows up in so many ways and not least when you are aiming to manifest a new or updated version of your reality. This gem is awesome at kickstarting your metabolism, ridding the body of collected toxins, and channeling any excess energy into healthy harmonious places that will serve you well. 
Seraphinite: Its amazing attributes help both in healing emotional and physical pain. Weight loss requires a lot of hard work and determination. If all of your chakras are not fully aligned or are not in their natural conditions then it would be a daunting task to lose weight. This weight loss gemstone will surely help you clear out that negative energy. 
Blood Stone: When you need to stimulate your metabolism and detox your body, turn to bloodstone. If you are one of those who struggle to stick to a schedule or fall off the diet, this stone helps you keep you determined and focussed.
Healing crystals are energy boosters, they show you the path to achieve desired goals. An individual needs to embrace the path and work on it.
How fast the results come is dependent on an individual's hard work, efforts, and sincerity to achieve the goal.
Crystals carry universal energy in them, they help individuals to bring the needed change in their life in order to achieve their goals. Crystals are part of spiritual work, and any spiritual work will take its own time and the results are always dependant on individuals.
View full details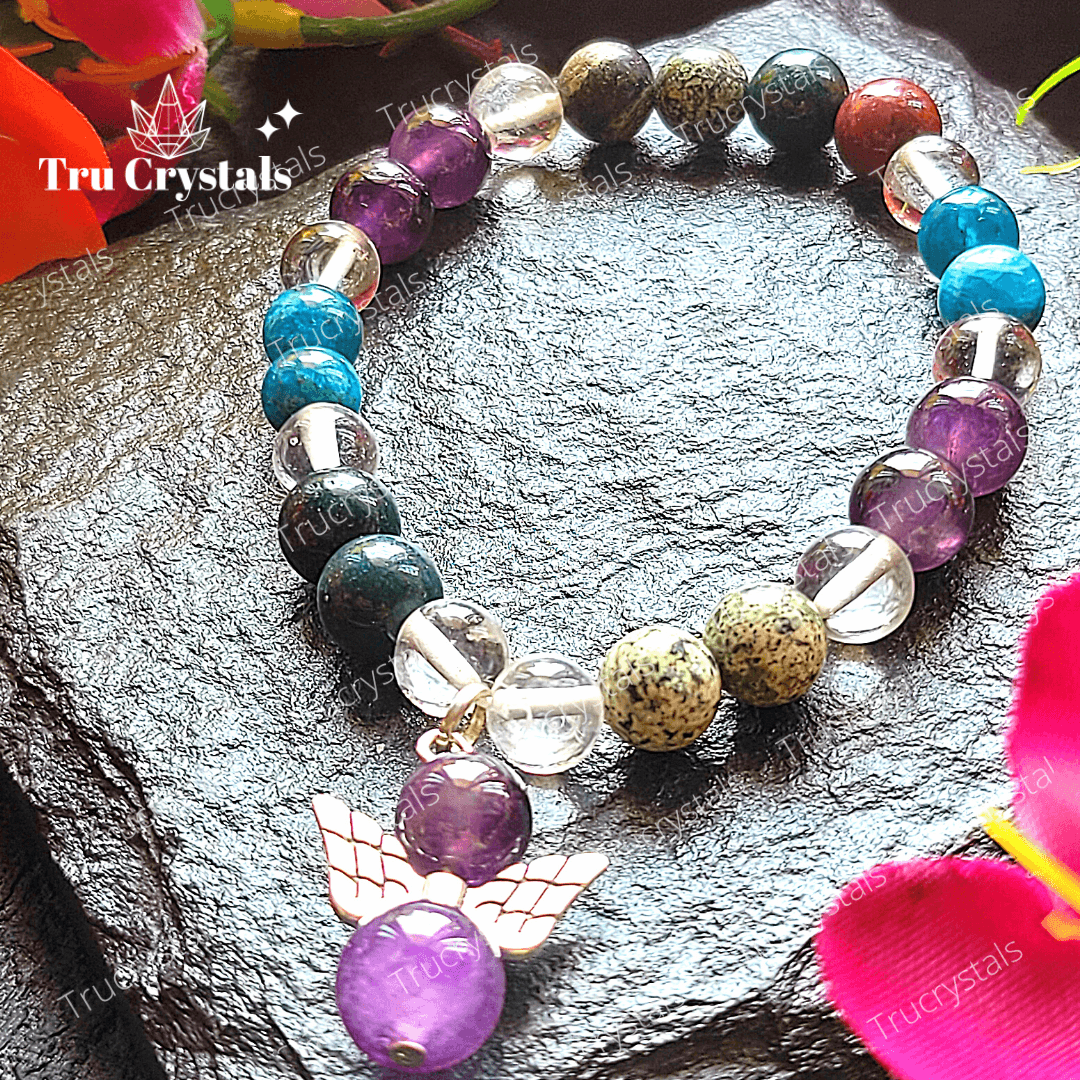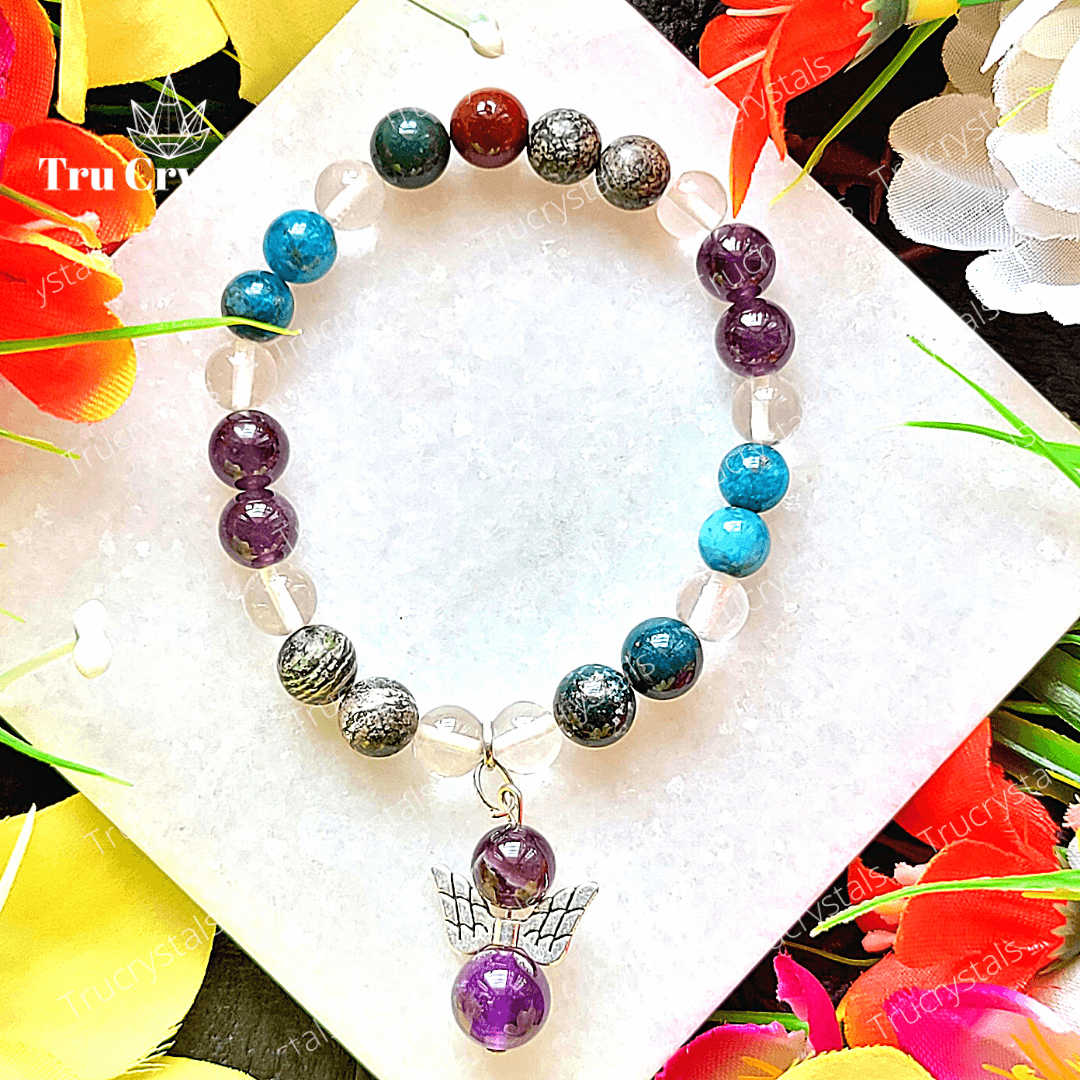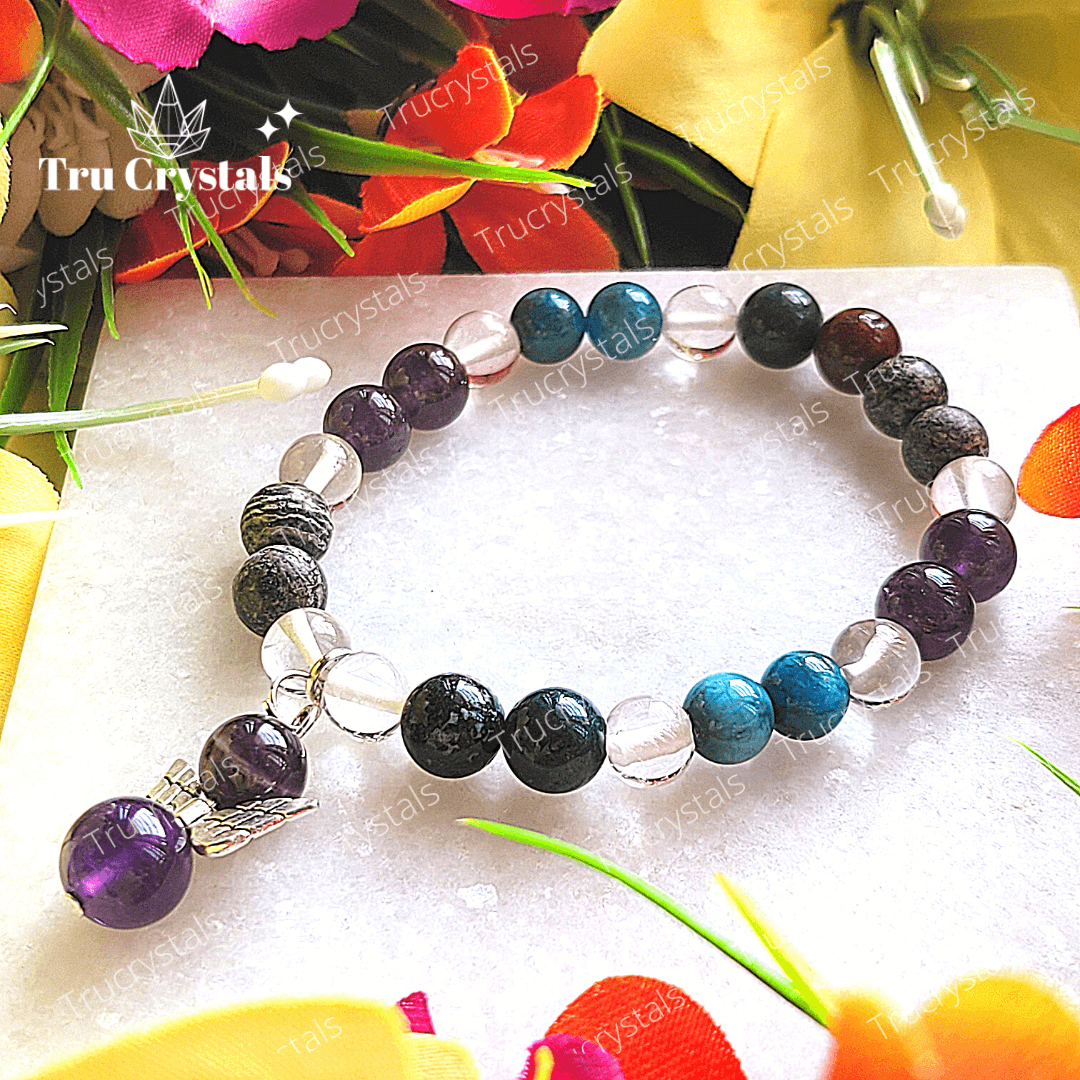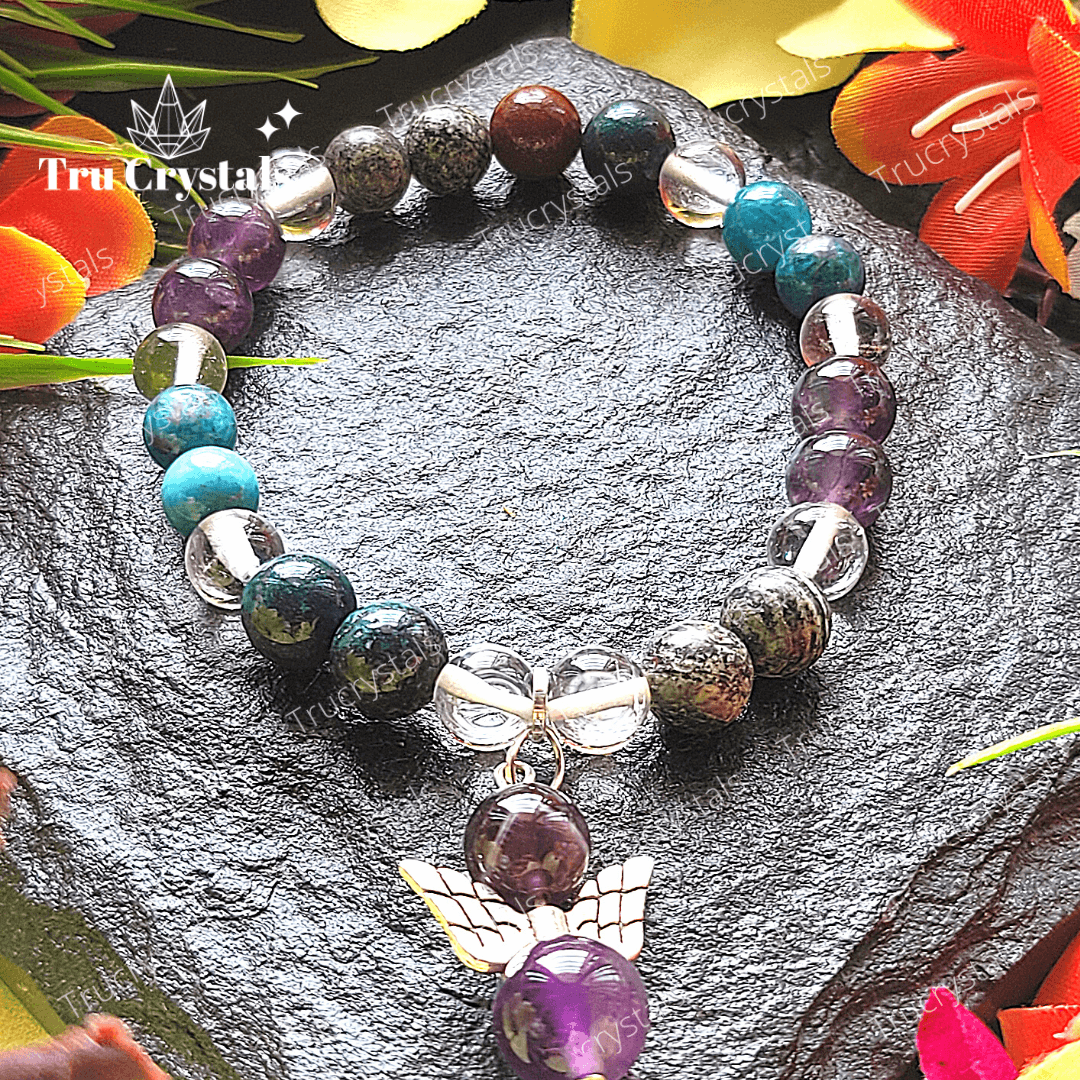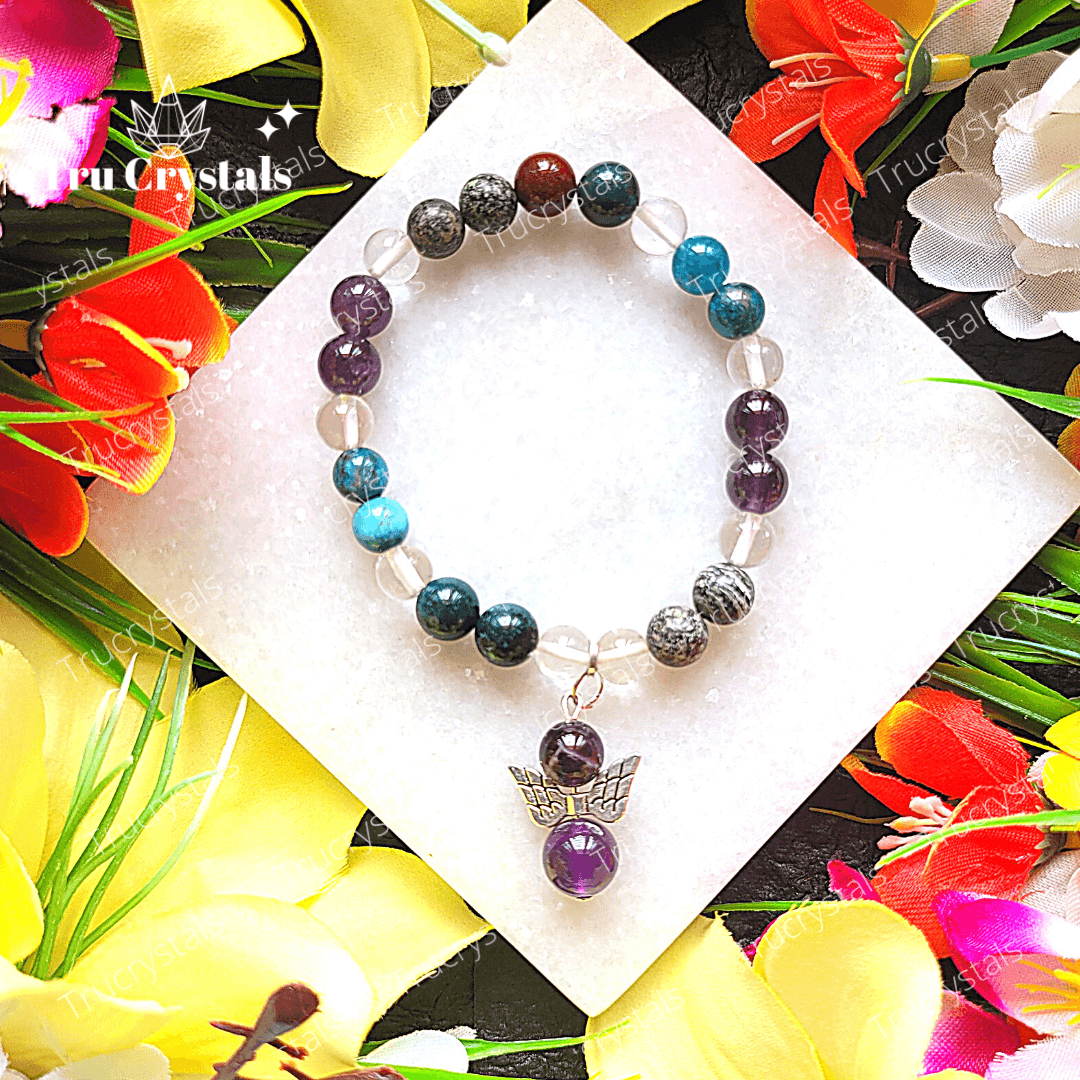 Weight Loss Support Bracelet
Energy healing
Peacefulness
Harmony In life
Happy & positive