Regular price
Rs. 1,179.00
Regular price
Sale price
Rs. 1,179.00
Unit price
per
Sale
Sold out
If you are on a spiritual journey and want to connect to universal energy, this beautiful bracelet is for you. 
*GST will be calculated during checkout
Bead size : 8mm
Amethyst
 crystals are exceptional for providing 
spiritual protection
, inner strength, and clarity of mind, making them a classic meditation tool. ... It also stimulates the crown chakra and calms your thoughts, making it a powerful aid in meditation.
Angelite is thought to improve spirituality and spiritual awareness, with a peaceful energy that is calming and soothing. Many believe it promotes communication and self-express while dispelling fear, anger, and anxiety. Because of its blue color, Angelite is associated with the throat, third eye, and crown chakras.
Aquamarine: The soothing energy of Aquamarine makes it a perfect companion to calm fears and phobias. Aquamarine is a "Stone of Courage and Protection". Used often with the Throat Chakra, Aquamarine can be used to promote verbal self-expression. It is often used to enhance spiritual communication and clear communication blocks.
Clear Quartz is known as the stone of power and amplifies any energy or intention. ... As gifts from our Mother Earth, Clear Quartz comes to us with information for the higher self to assimilate in the process of one's spiritual growth. Clear Quartz is often used to cleanse, open, activate, and align all of the chakras.
Sunstone clears and energizes all the chakras. Sunstone instills good nature, heightens intuition and allows the real self to shine through happily. It dissipates fearfulness, alleviates stress, and increases vitality. Encourages independence and originality. It helps you grow in your spiritual path.
Healing crystals are energy boosters, they show you the path to achieve desired goals. An individual needs to embrace the path and work on it.
How fast the results come is dependent on an individual's hard work, efforts, and sincerity to achieve the goal.
Crystals carry universal energy in them, they help individuals to bring the needed change in their life in order to achieve their goals. Crystals are part of spiritual work, and any spiritual work will take its own time and the results are always dependant on individuals.
View full details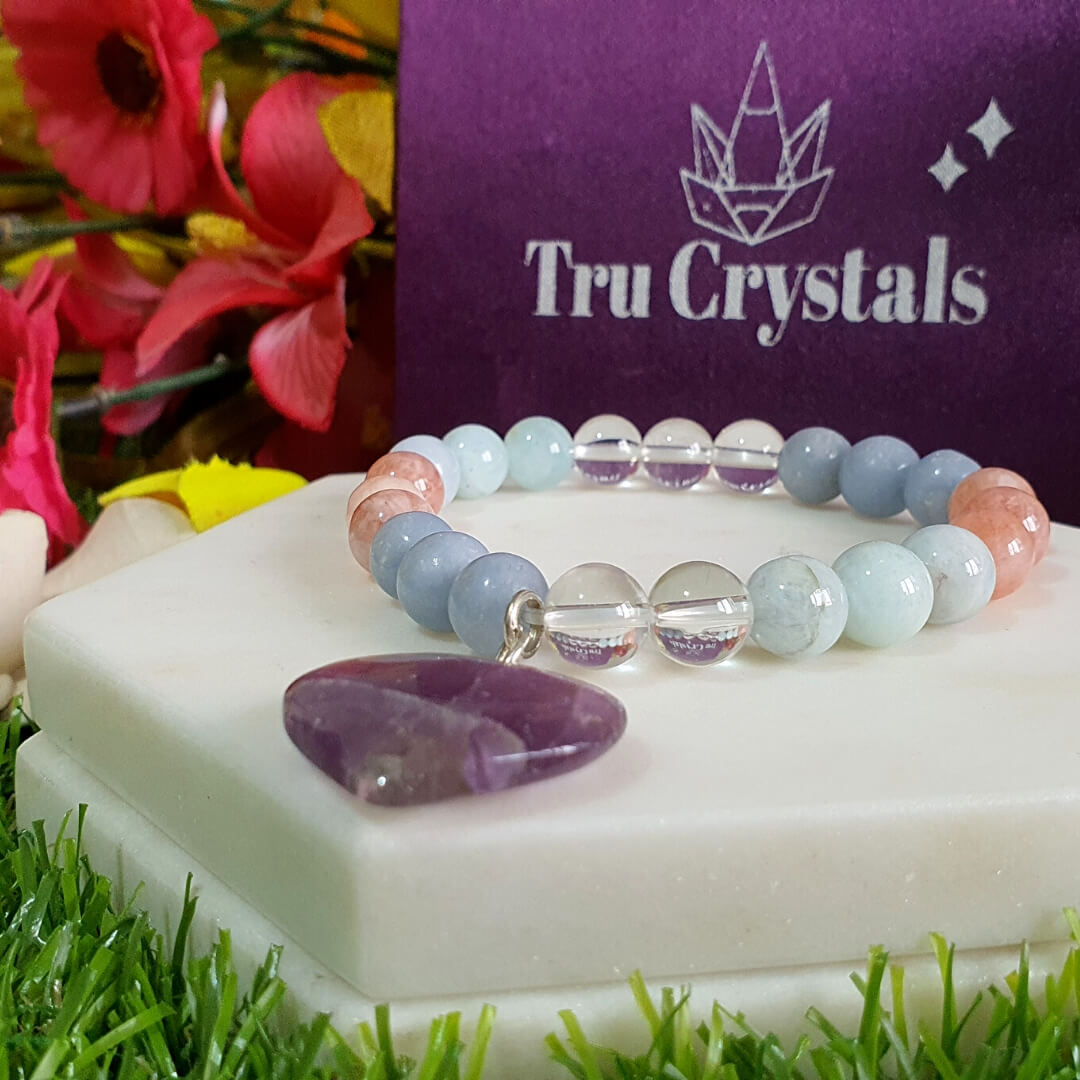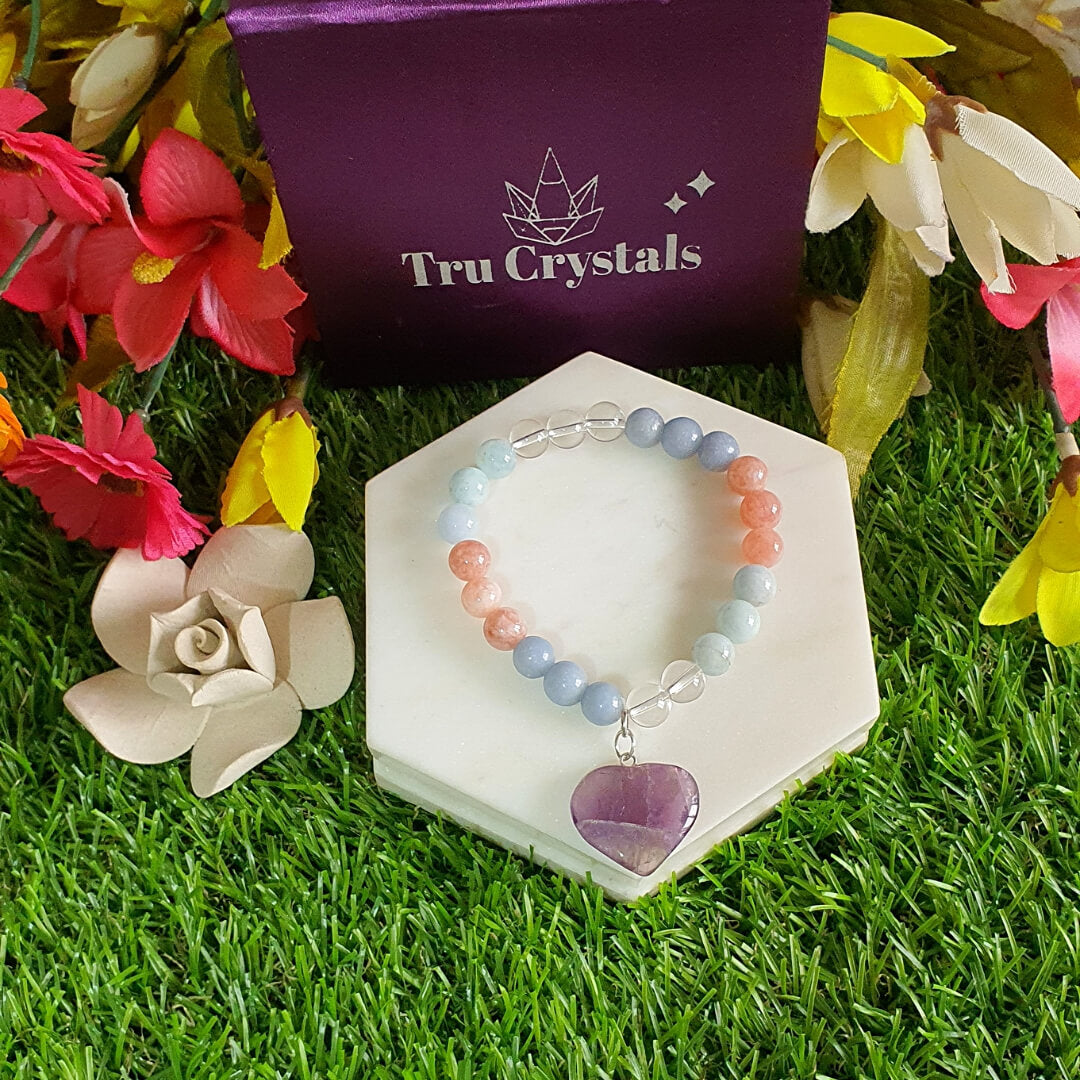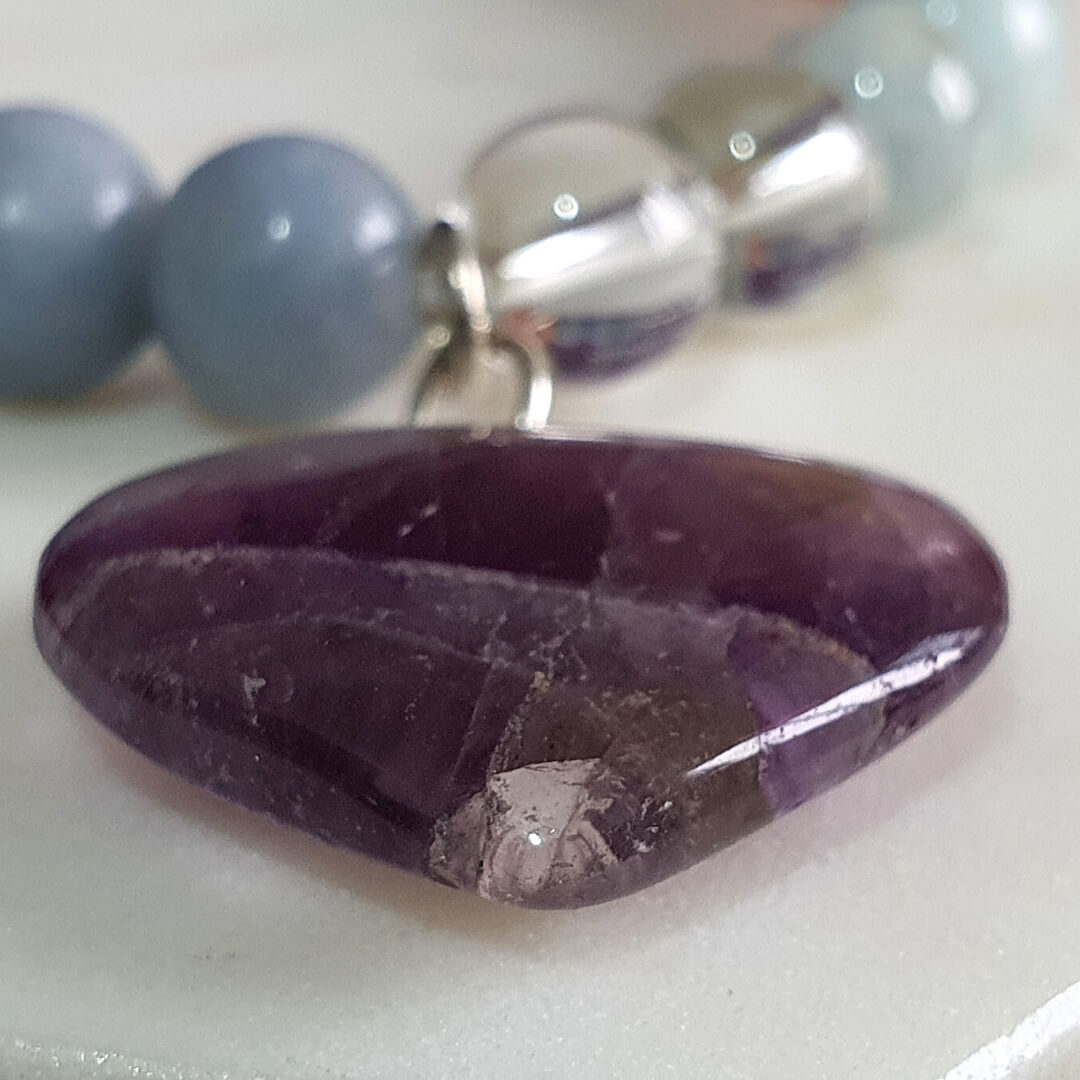 Ultimate Spirituality Bracelet
Ultimate Spirituality Bracelet
Beautiful quality!
Not only are the crystals top quality but the packaging is so lovely plus they gave a an extra pendant for the bracelet along with the crystal bead elastic thread! So thoughtful! And prompt fast delivery! Thank you!
Fabulous bracelets
I loved everything about the products and packaging. So well packed with a beautiful aroma and the bracelets are just beautiful. Highly recommend Trucrystals!
Breathtaking energy vibration from this lovely product!
I happened to see their ad on social media and really wanted to buy few of their crystals. Since I'm on an Indian tour, and moving places was bit reluctant to order. COVID got us stuck in a place and found the perfect opportunity to order these crystals. I must say, I've seen significant changes in my energy for the past 15 days and I can now concentrate more while I'm meditating.
They are good crystals.
Energy healing
Peacefulness
Harmony In life
Happy & positive