Regular price
Rs. 1,449.00
Regular price
Sale price
Rs. 1,449.00
Unit price
per
Sale
Sold out
Are you distracted from your studies? Or losing focus is your common thing? Fighting for the concentration that you need to finish up your tasks? Try this bracelet. 
A bracelet made of hand-chosen crystals for the problems of students! 
Fluorite: The best crystal known for mental focus. If you're struggling with day-to-day activities and find you're getting distracted, fluorite will help to improve your concentration. It heightens mental abilities and removes mental or creative blocks.

When you're studying, doing research, or giving a presentation, fluorite will aid clear thinking and allow your mind to work effectively in stressful situations helping you do what you want to achieve.
Clear Quartz: The master healer is all about clear thinking and mental clarity. If you are often found confused with your decision, this is the stone to clear it.
Pyrite: Stirs the qualities of ambition, commitment, and perseverance, and is an ideal stone for students to achieve their goals.
Tiger eye: As a protection stone, this one protects the wearer in all situations of life including students.  This stone also provides a bit of luck, inner-strength, and courage, which can be very helpful for students who may be underprepared for their upcoming exams.
Howlite: For a student, an overactive mind is necessary, but only when required. Not for second-guessing the right answer in examination!!  This stone is known to calm the mind and helps to take the right action when needed. 
  The bracelet comes with a beautiful hamsa hand charm.
Healing crystals are energy boosters, they show you the path to achieve desired goals. An individual needs to embrace the path and work on it.
How fast the results come is dependent on an individual's hard work, efforts, and sincerity to achieve the goal.
Crystals carry universal energy in them, they help individuals to bring the needed change in their life in order to achieve their goals. Crystals are part of spiritual work, and any spiritual work will take its own time and the results are always dependant on individuals.
View full details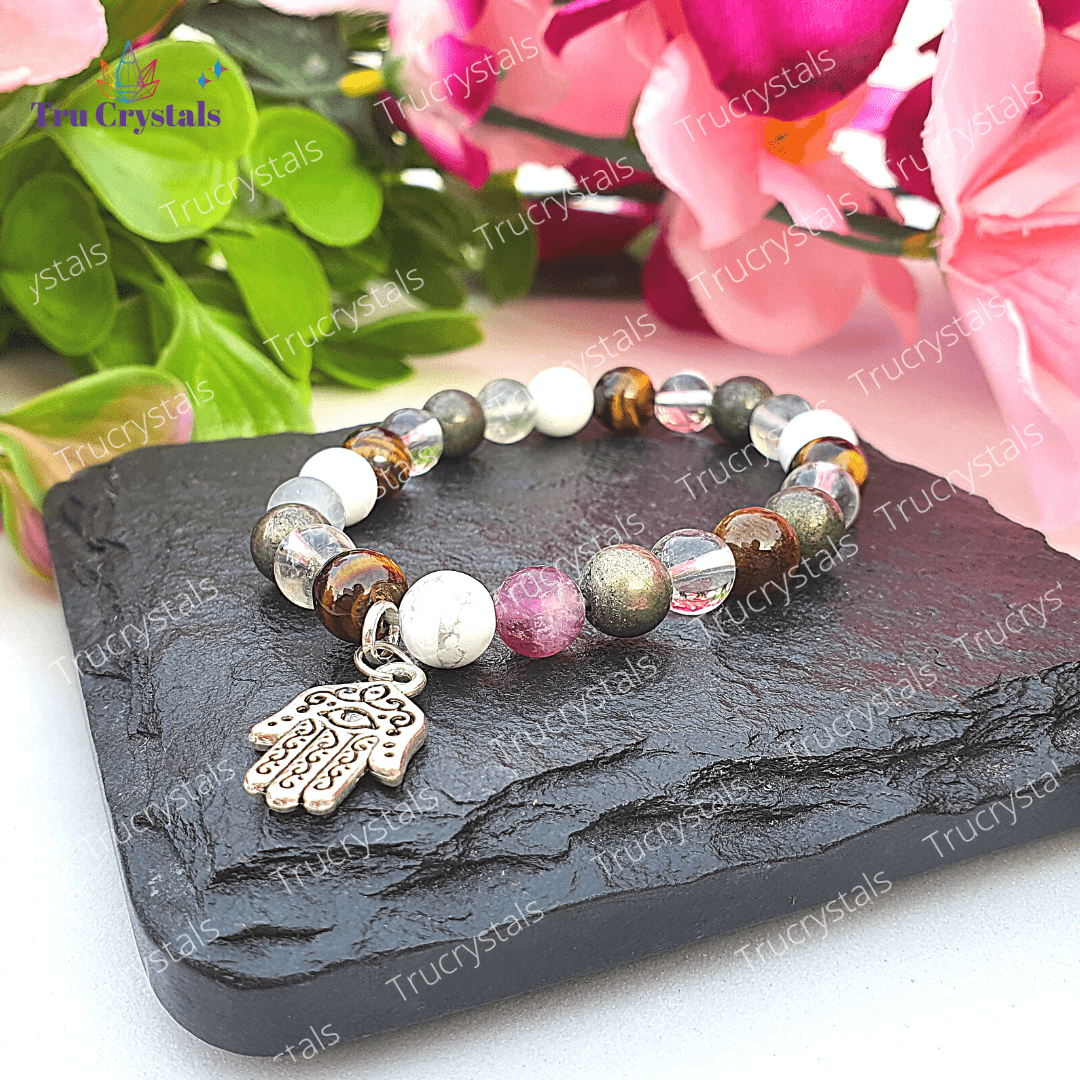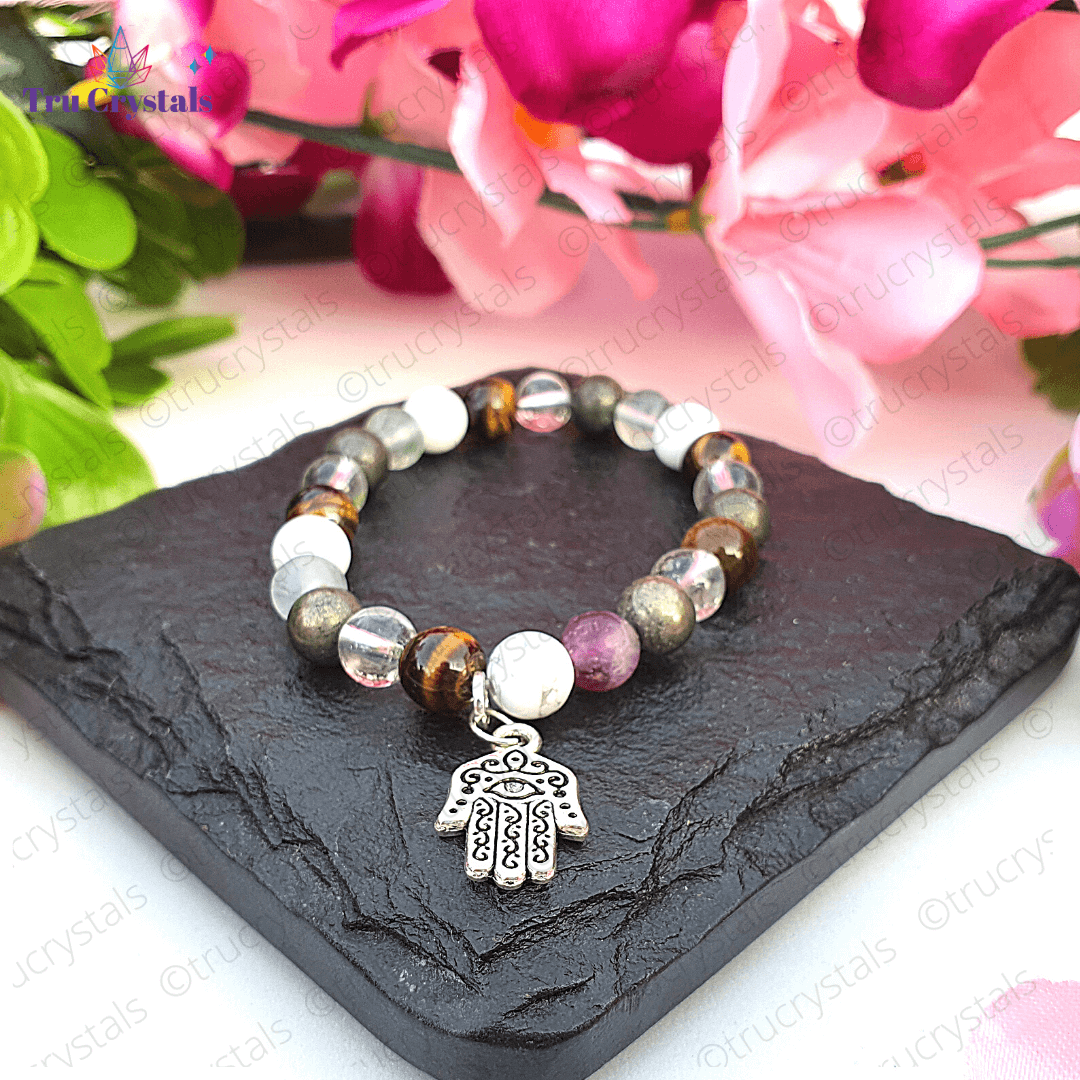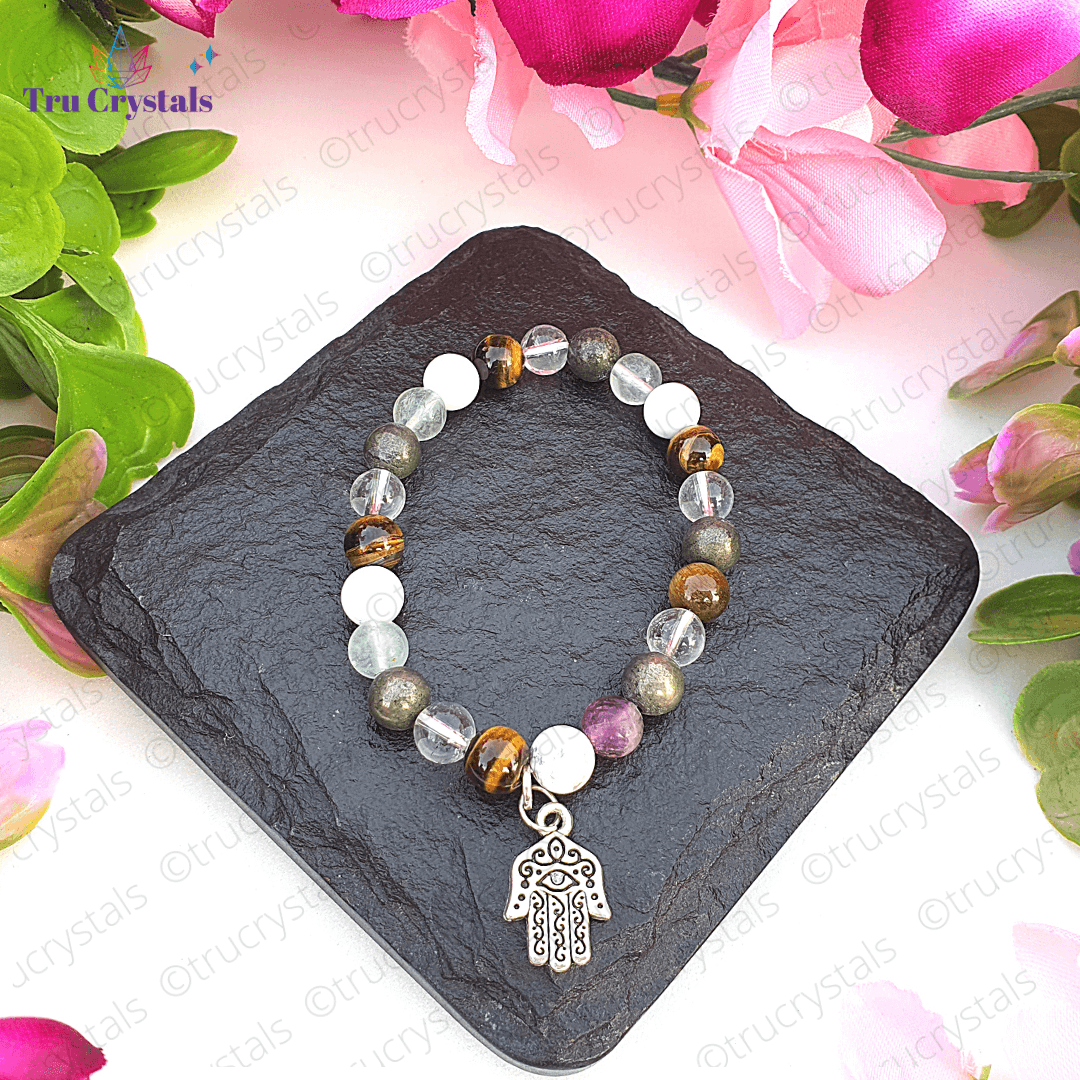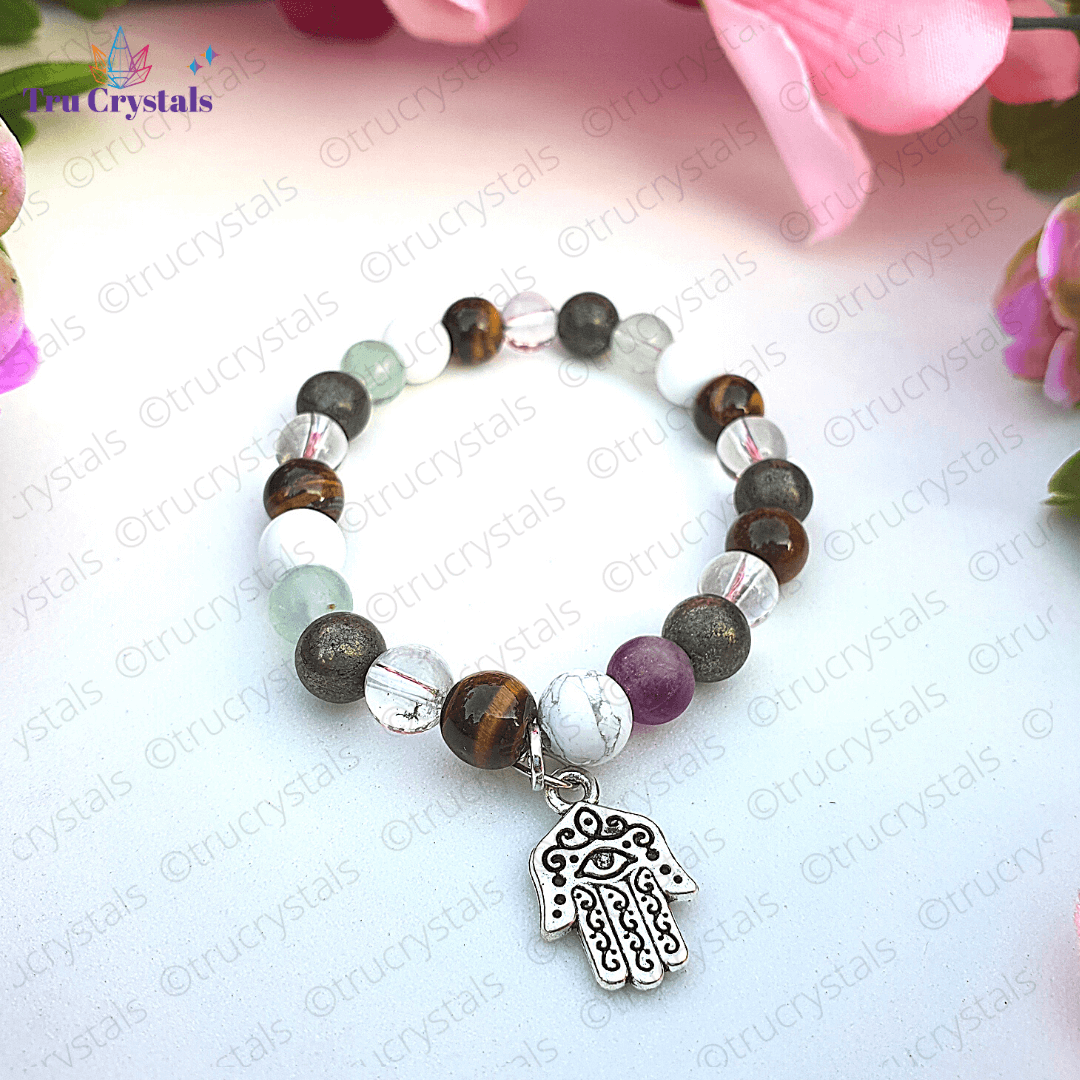 Ultimate Bracelet for Students
Original Crystal with ultimate packaging
I purchased these crystals and was amazed to see the package received.It is worth buying these crystals.The design of the bracelet is also good and satisfied with the product.ultimate.....
Awesome
It really helps to concentrate and align the thoughts towards studying!
Awesome and amazing.
It's working perfectly for me . What ever they sent information I used it with those instructions . Previously I used to have self doubt . But now I study mostly with 100 percent confidence . I am doing affirmation both times with positive and with feelings. I can see changes in my studies. Thank you . It gives me confidence, and positive and clarity . It's working for me.
Amazing!
1. Packaging was very thoughtful with the bracelet packed around potpourri, affirmations and a guide on how to wear the bracelet.
2. The look and feel of it gives you the satisfaction that you made the right choice in picking up the bracelet.
3. The bracelet gives you the feeling that your energies are channeled towards achieving your objective.
Energy healing
Peacefulness
Harmony In life
Happy & positive