Regular price
Rs. 2,799.00
Regular price
Sale price
Rs. 2,799.00
Unit price
per
Sale
Sold out
Elevate your meditation practice and embrace the serenity of the heart with our Twin Rose Quartz Hearts, thoughtfully designed for Twin Heart Meditation. These beautiful and soothing crystal hearts represent love, compassion, and inner harmony, making them the perfect companions for your spiritual journey.

These twin hearts are expertly crafted from genuine rose quartz, renowned as the "stone of unconditional love." Rose quartz is known for its gentle energy, promoting self-love, empathy, and emotional healing.

The twin heart design symbolizes the interconnectedness of the individual heart with the universal heart. It is a powerful emblem for Twin Heart Meditation, a practice that aims to balance the heart's energies and radiate love and compassion.

 Twin Heart Meditation involves focusing on the heart chakra, fostering feelings of love and compassion, and promoting inner peace. These rose quartz hearts enhance the practice, helping you balance your energies and connect with the divine love that flows through you.

Each heart is the perfect size to hold in your hand during meditation, allowing you to fully engage with its energy and symbolism.

Twin Rose Quartz Hearts make a thoughtful gift for anyone on a spiritual journey or seeking to cultivate love and compassion in their life. They are also an ideal gift for couples, friends, or family members, symbolizing the shared bond and love between them.

These hearts are meticulously carved and polished to reveal the natural beauty and soothing energy of rose quartz.

Specifications:

- Material: Rose Quartz
- Heart Size: LxWxH: 8x2x6cms
- Suitable for: Twin Heart Meditation, Gifting, Spiritual Practices

Care Instructions:

Handle your Twin Rose Quartz Hearts with care, as they are delicate. Clean them with a soft, damp cloth and avoid exposure to harsh chemicals, extreme temperatures, or prolonged direct sunlight.

Infuse your meditation with the power of love and connection, and enhance your spiritual journey with our Twin Rose Quartz Hearts for Twin Heart Meditation. Embrace the beauty and symbolism of these hearts, and let them guide you toward inner peace, love, and compassion.

Order your Twin Rose Quartz Hearts today and embark on a path of heart-centered meditation, where the energy of love flows freely, and serenity resides within.
View full details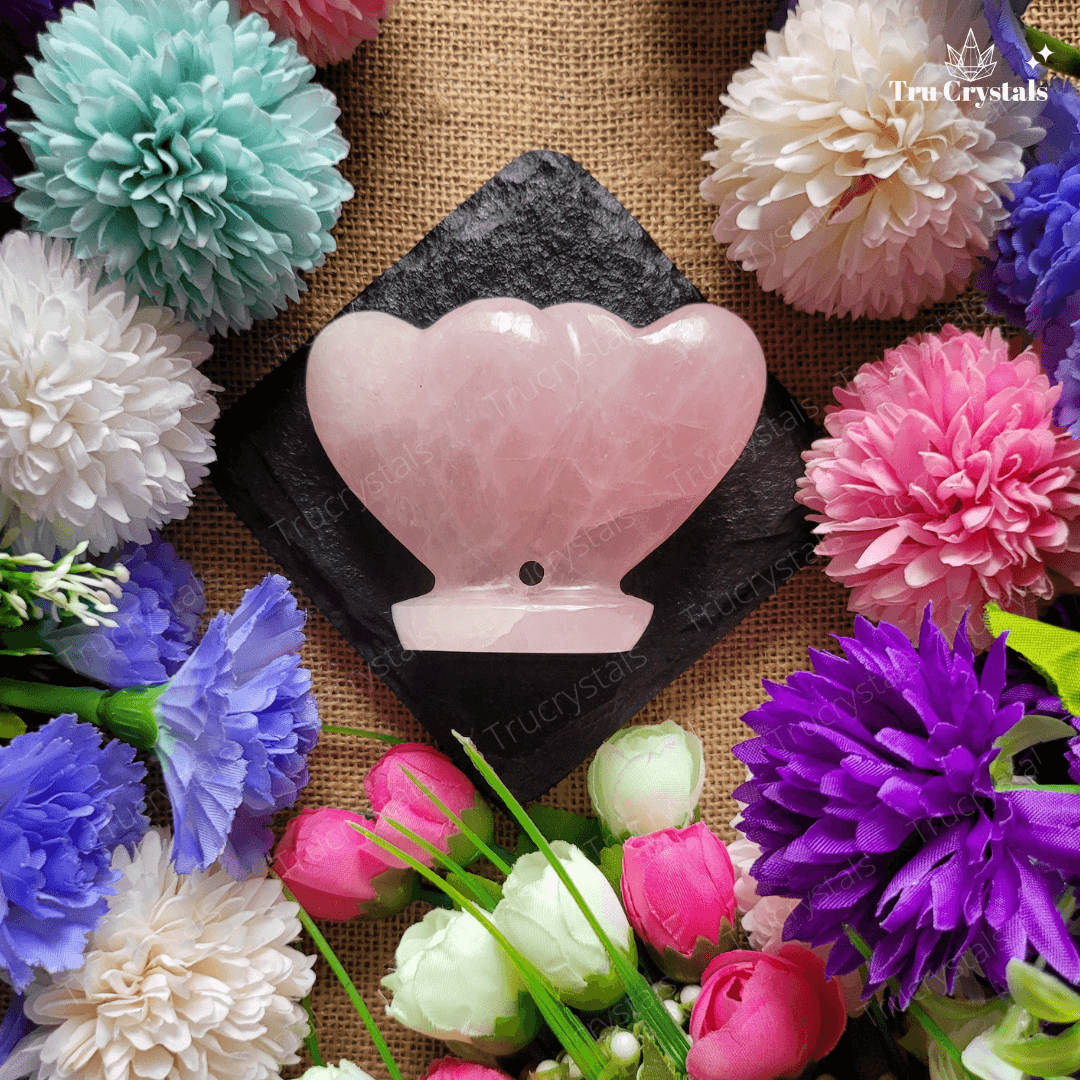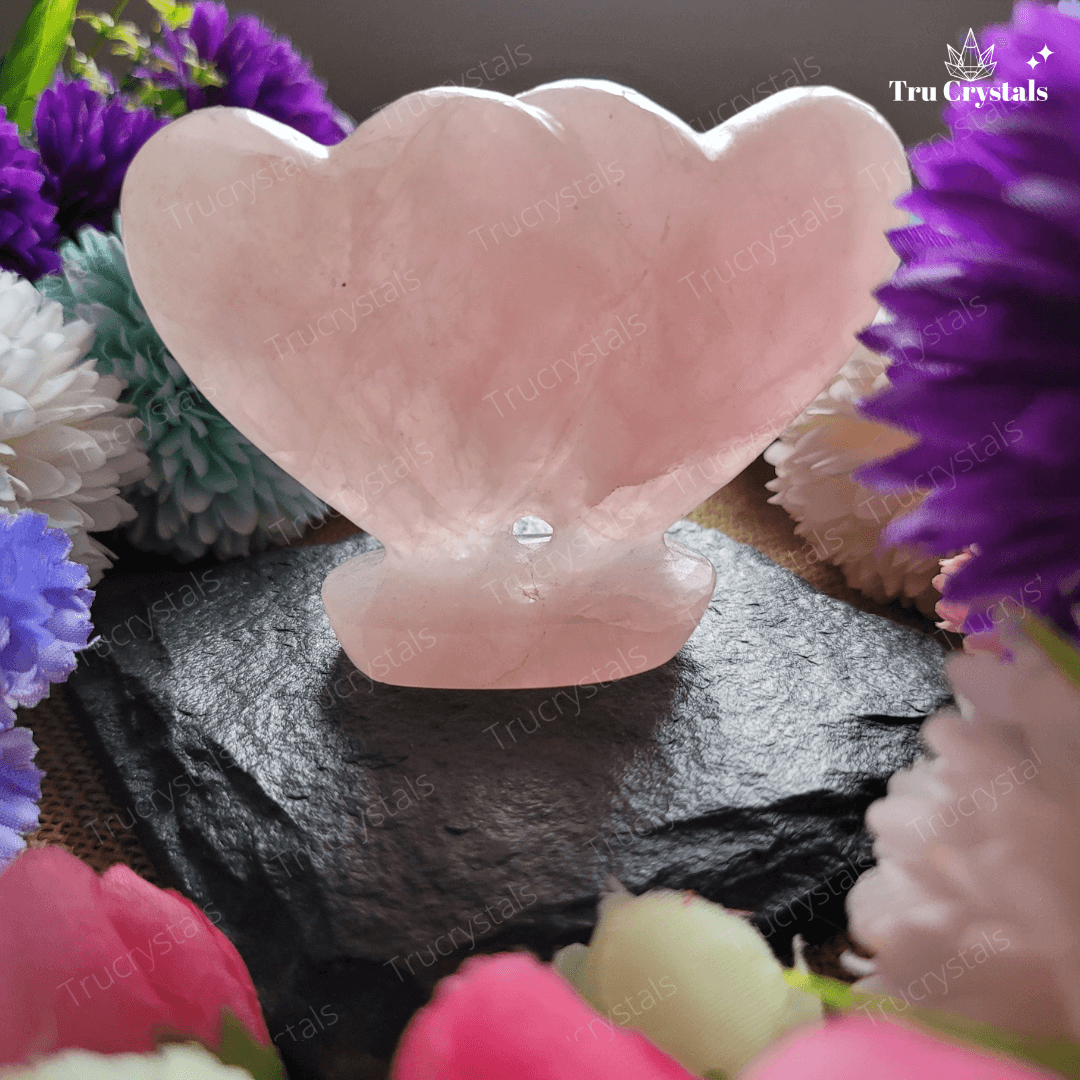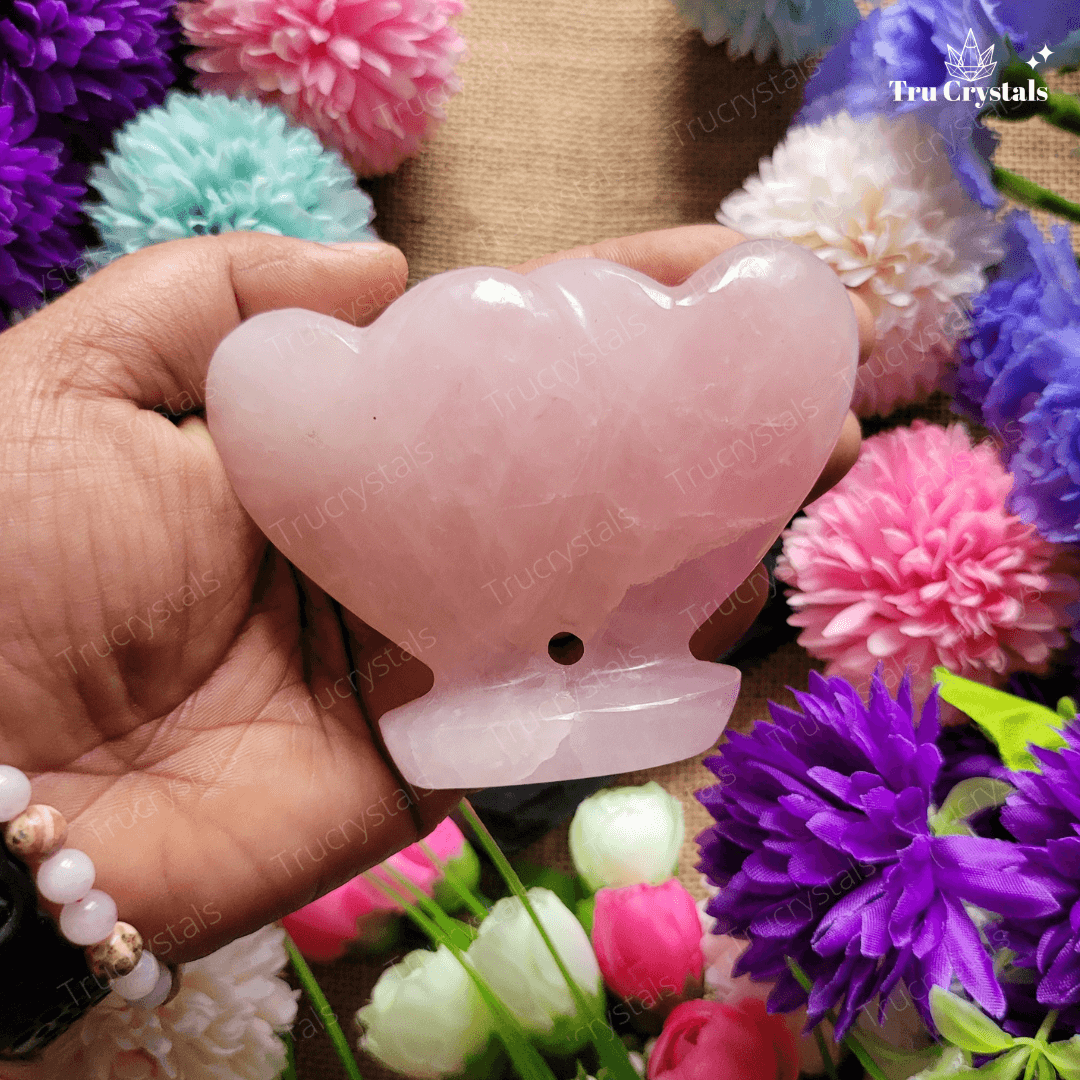 Energy healing
Peacefulness
Harmony In life
Happy & positive