Regular price
Sale price
Rs. 879.00
Unit price
per
Sale
Sold out
About Tiger's eye

Mysterious and powerful, Tiger's eye is considered an "all-seeing all-knowing eye," thought to bring the wearer an ability to observe everything.

Long has it been considered a stone of prosperity and good fortune; protecting the wearer's resources and reflecting back threats from others.

Tiger's Eye is called just that to resemble a cat's eye with its brown base and its golden yellow, light-catching shimmer. Tiger's Eye comes primarily from South Africa and East Asia.
Healing properties of Tiger's eye crystal 

Tiger's Eye: It is considered a power stone. Tiger's Eye has a wonderful reputation for attracting wealth, money, and luck. However, it has powerful spiritual uses as well.
The liquid movement of light across the stone makes it an excellent tool for vision or divination work.

Tiger's Eye supports necessary change in all aspects of one's life, stimulating the will and purpose of intention in order to manifest at the deepest level.

It is also believed that Tiger's Eye increases insight and perception in unfamiliar places and provides protection from the negative intentions of others.

It can also sharpen the senses, helping the wearer to pay attention to details.
You receive 4 stones ideal to place in all 4 directions of grids, during meditation, and individual chakra healing works. 
Kindly note, pits, undercuts, and cracks are common in tumble stones due to the natural stone formation and the tumbling process. This in any way does not make your crystal unworthy or reduce its energies. They are natural to stone formation. 
Healing crystals are energy boosters, they show you the path to achieve desired goals. An individual needs to embrace the path and work on it.
How fast the results come is dependent on an individual's hard work, efforts, and sincerity to achieve the goal.
Crystals carry universal energy in them, they help individuals to bring the needed change in their life in order to achieve their goals. Crystals are part of spiritual work, and any spiritual work will take its own time and the results are always dependant on individuals.
View full details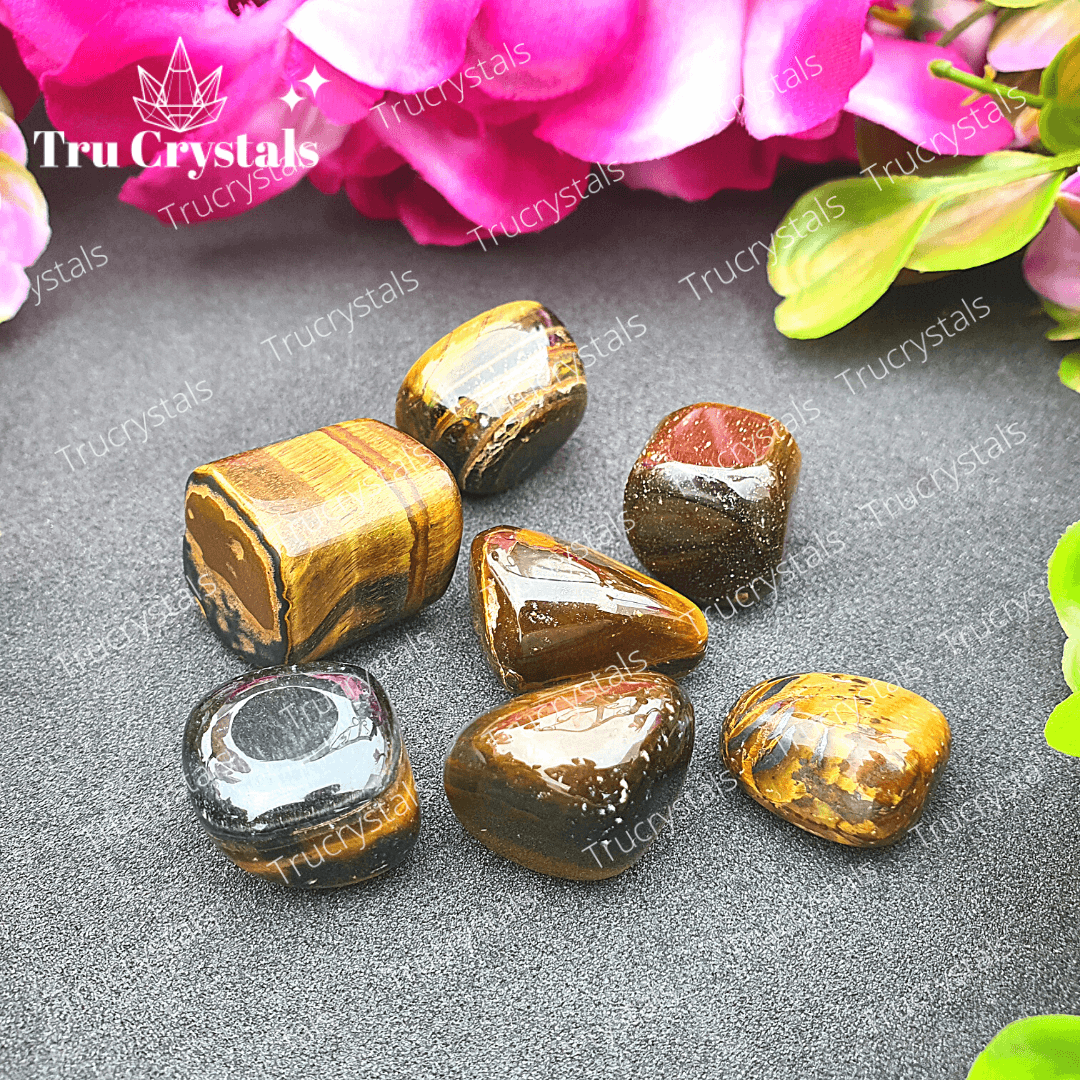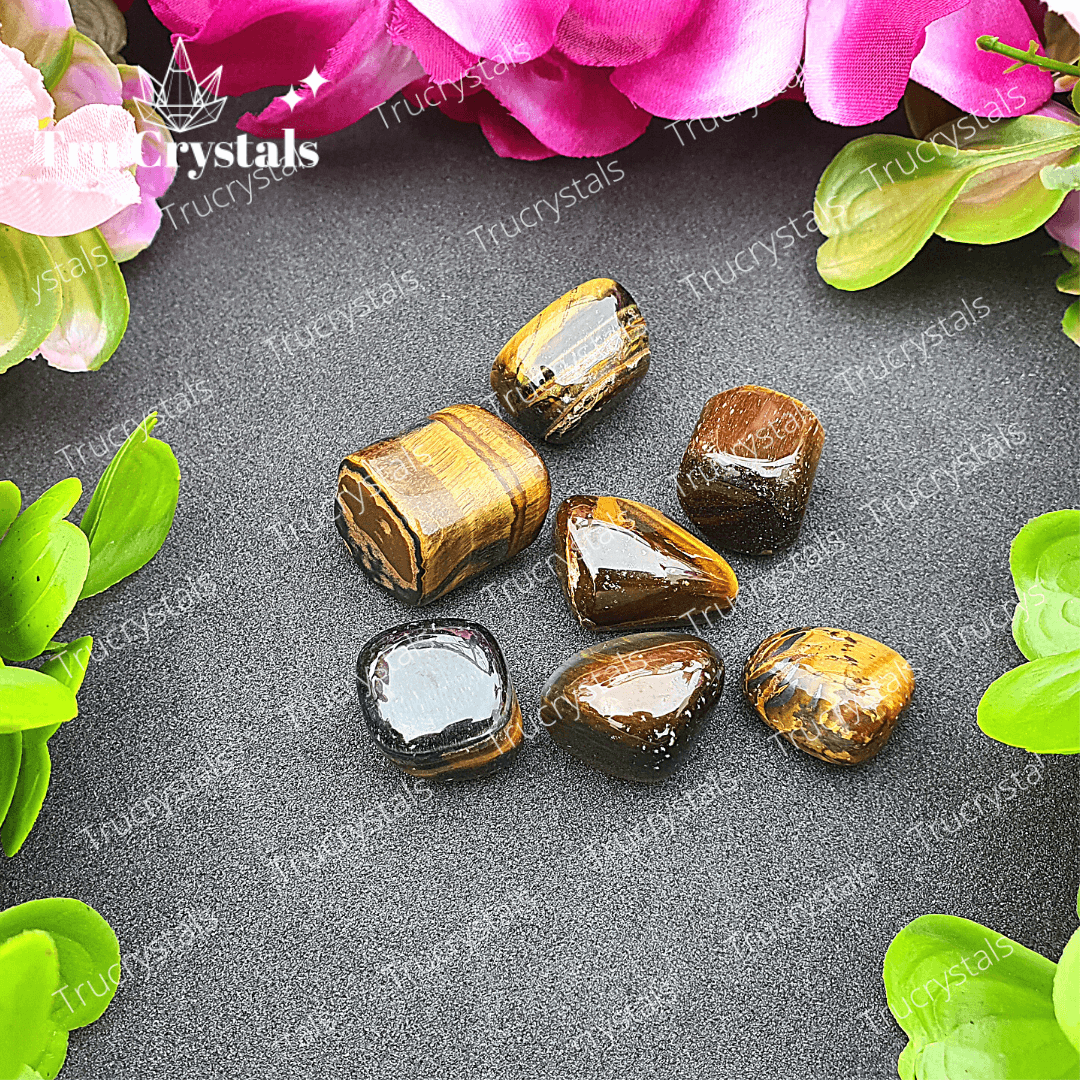 Energy healing
Peacefulness
Harmony In life
Happy & positive