Regular price
Rs. 2,799.00
Regular price
Sale price
Rs. 2,799.00
Unit price
per
Sale
Sold out
About this Mala:
108 beads Sulemani Hakik mala. A precious symbol on the religious front is also an absolute wonder as a crystal.
This beautiful stone Sulemani Hakik is known to bring success, courage, and protection to the wearer. The benefits of mala can be reaped by anyone.  
This Sulemani Hakik Mala Prayer bead is finished with a natural cotton tassel.
Bead Size: 8mm
Length of Mala: 18 inches
Sulemani Hakik, a Healing Stone is known to draw out the negative energy when placed or worn on the body. It is also known to provide intuition and protection from all evil energy.
Worn by all religions, Sulemani Hakik a Semi Precious Gemstone is used by many astrologers to nullify the evil effects of Saturn, Rahu, and Ketu. It is Black in Color with or without very few lines also known as bands visible on it. It is said to avert the Evil Eye, improves Physical and Mental Health. 
It can be worn to attract financial luck, health, spiritual attainments, end rivalries and to lead a fruitful life.  
Healing crystals are energy boosters, they show you the path to achieve desired goals. An individual needs to embrace the path and work on it.
How fast the results come is dependent on an individual's hard work, efforts, and sincerity to achieve the goal.
Crystals carry universal energy in them, they help individuals to bring the needed change in their life in order to achieve their goals. Crystals are part of spiritual work, and any spiritual work will take its own time and the results are always dependant on individuals.
View full details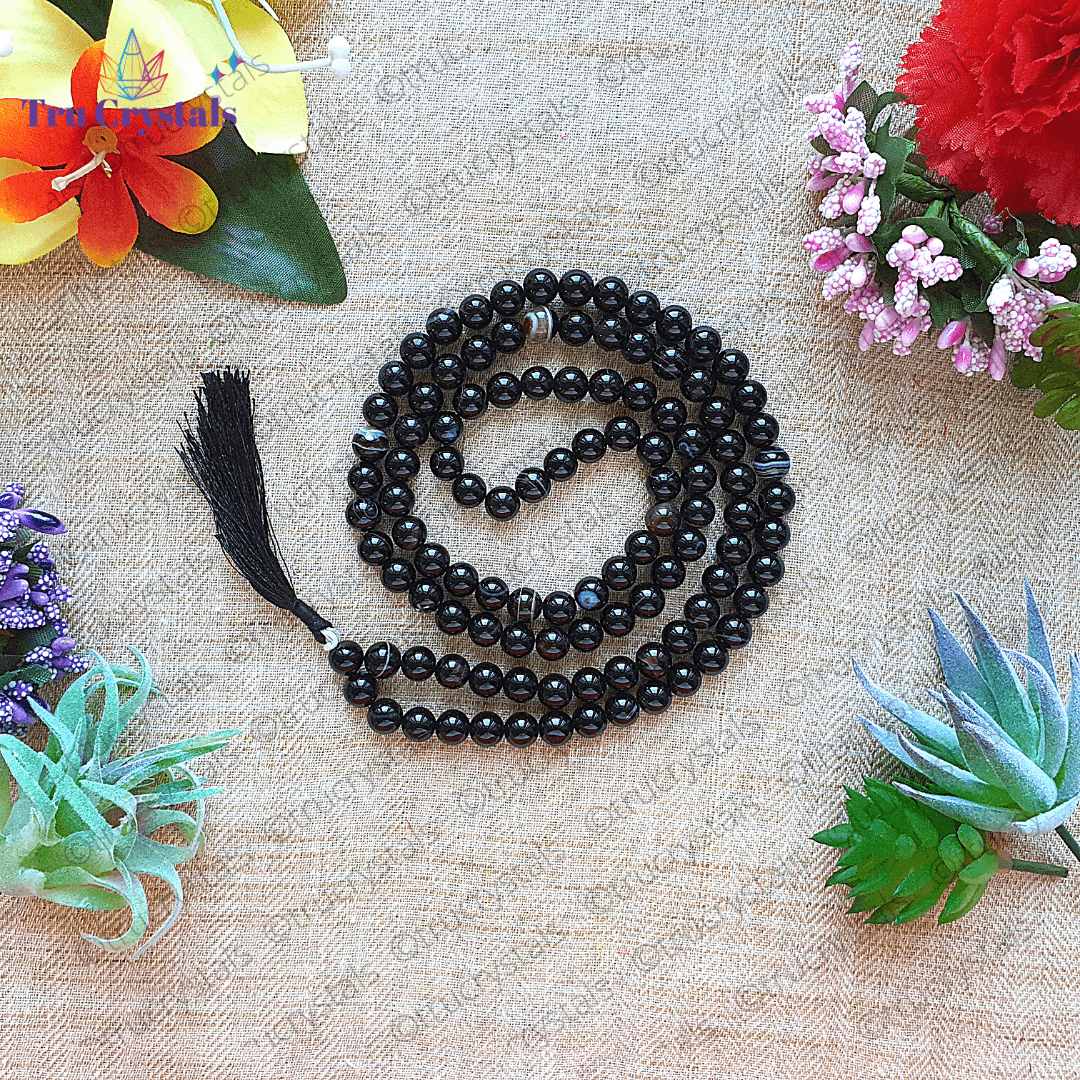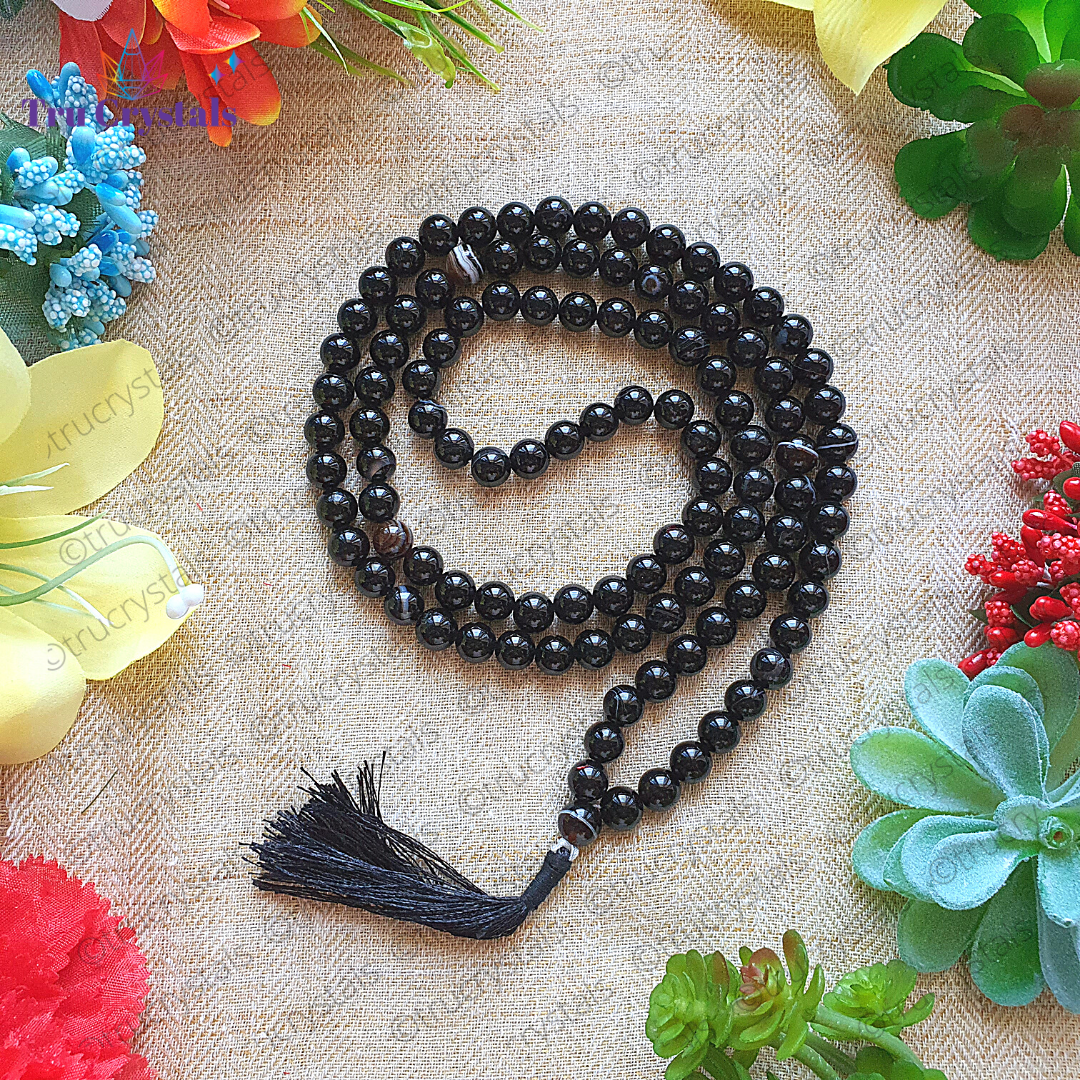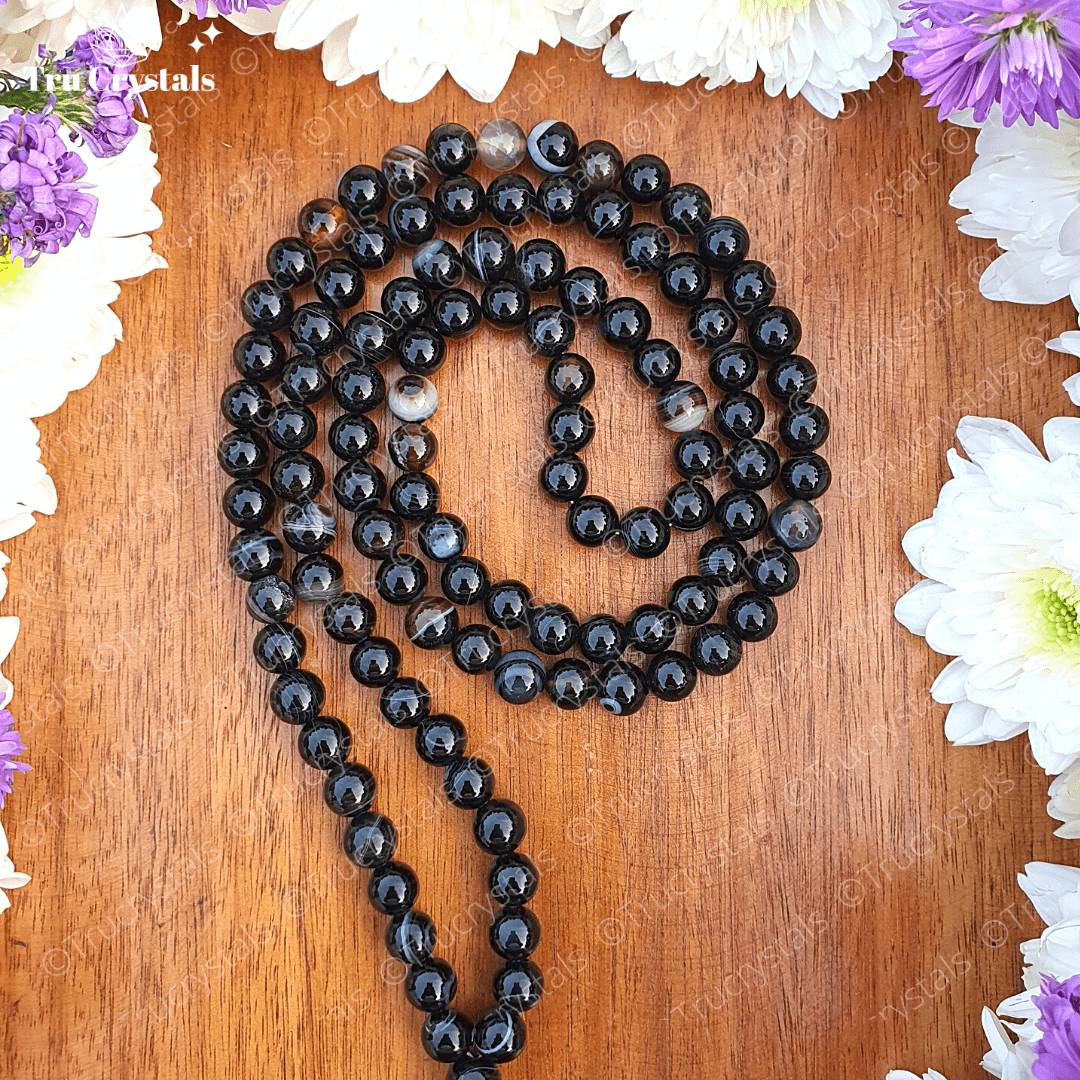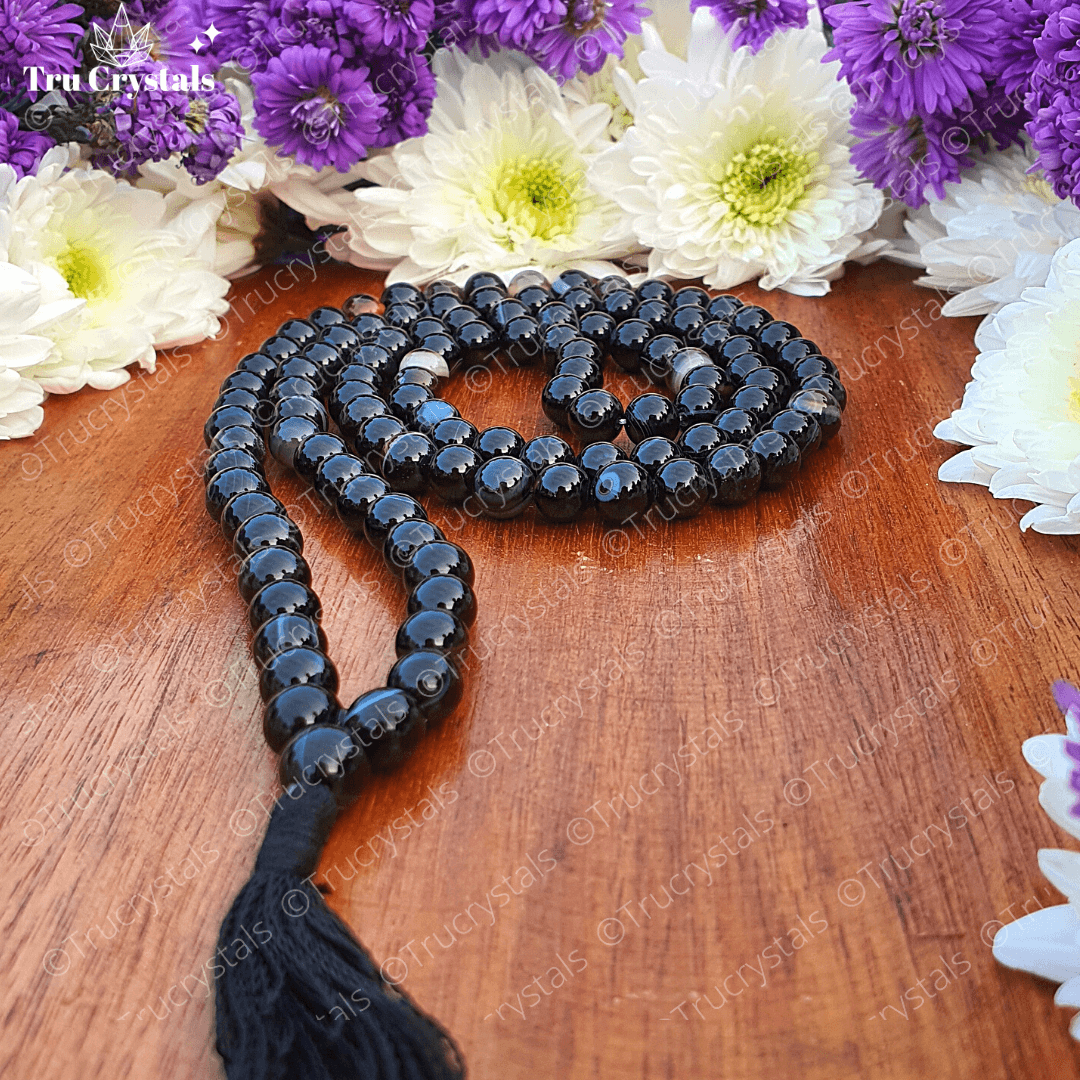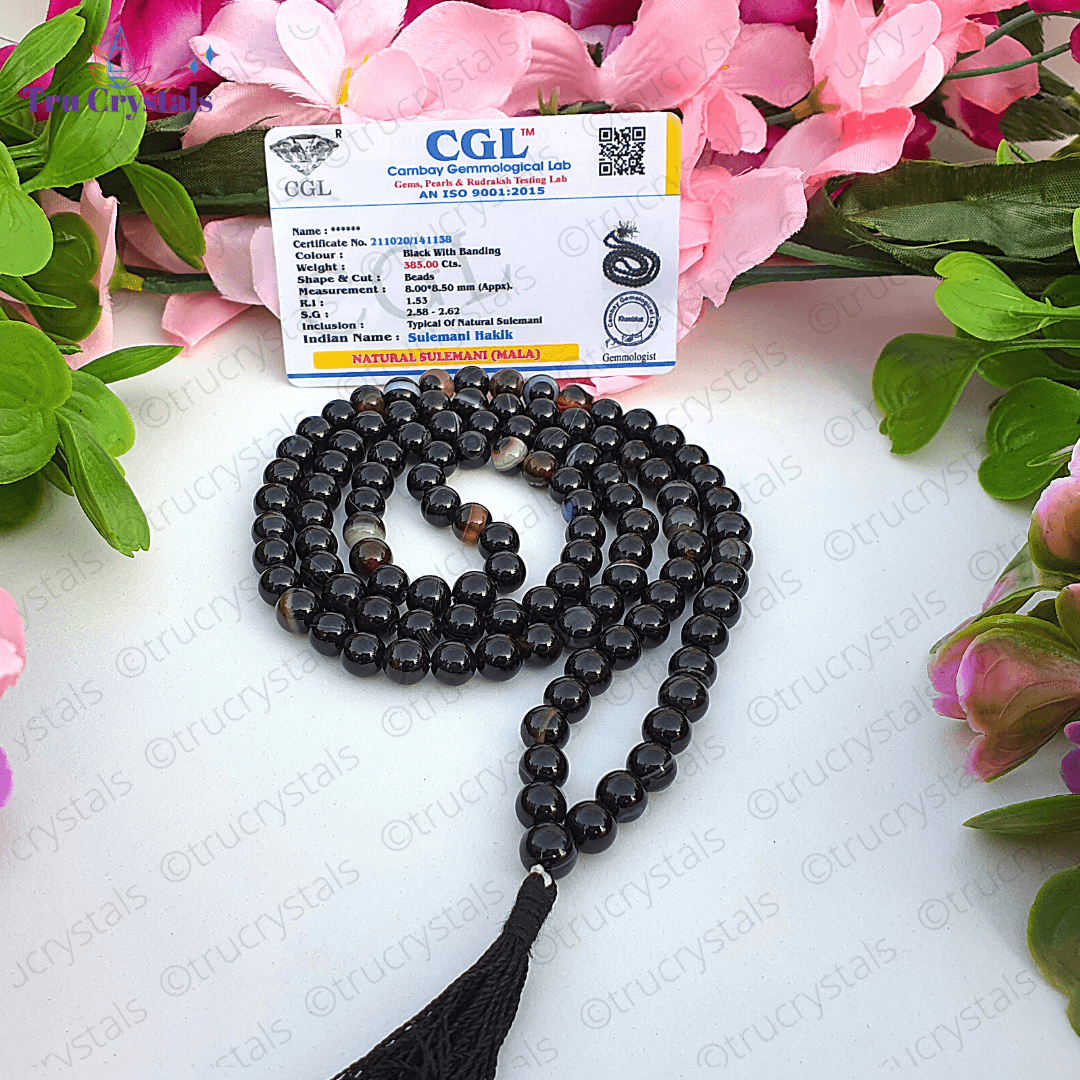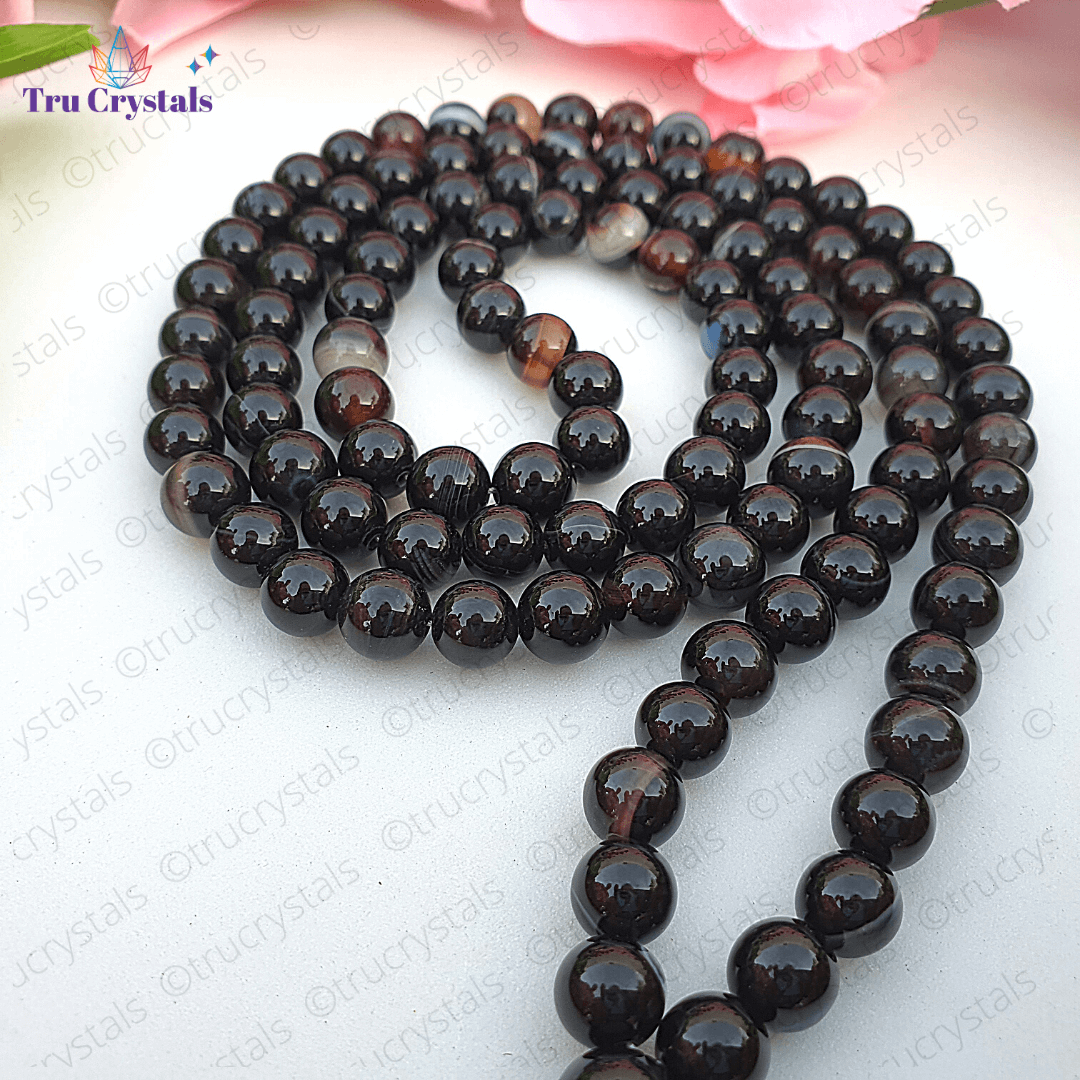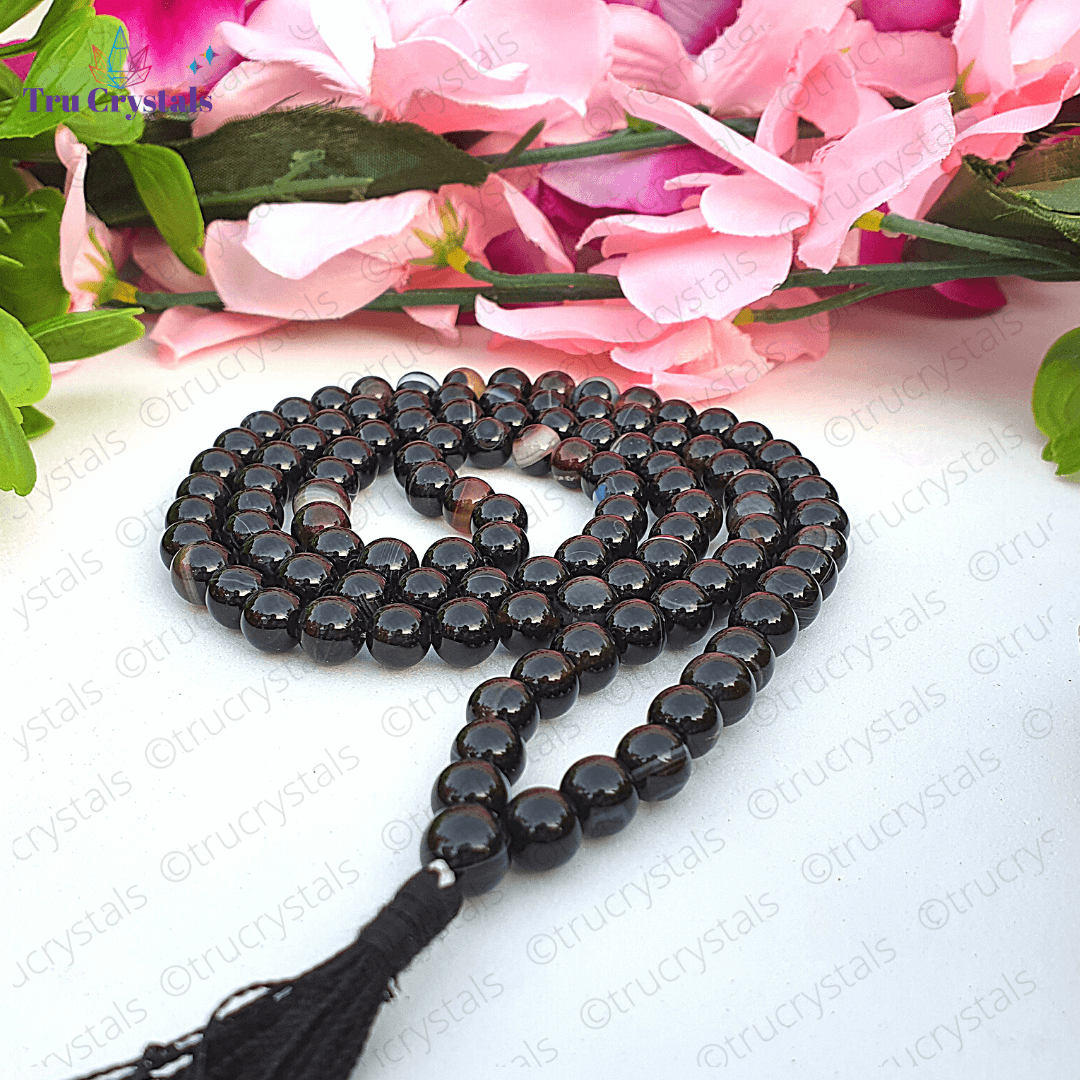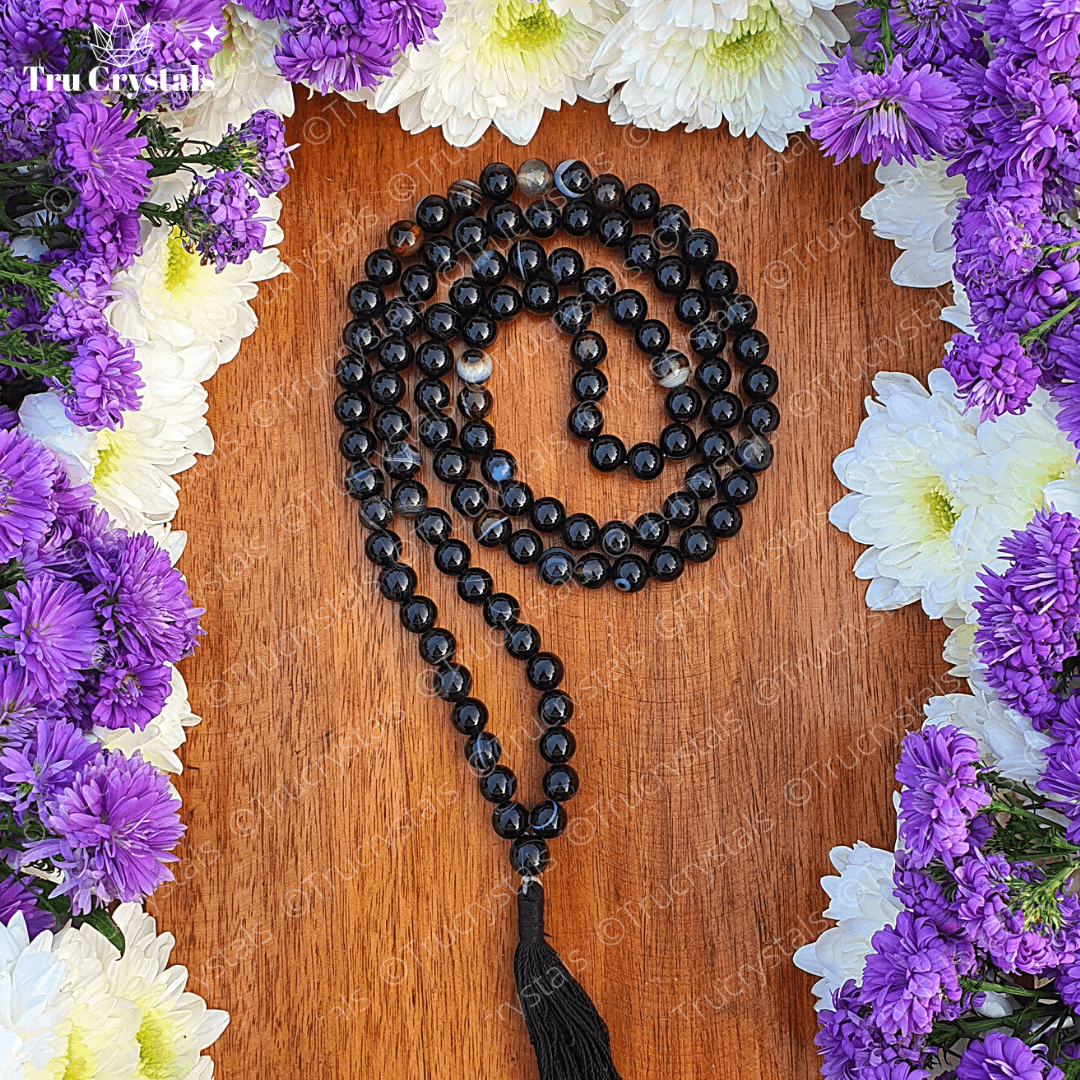 Suliemani Hakik
A really great experience.....Thank you Tru Crystals
Excellent packaging, high quality stuff
I received my sulemani hakik mala on time. The packaging was excellent with rose fragrance and rose petals and leaves. The box smelt divine. An extra thread was provided incase the thread gets torn with instructions on how to care for the mala and cleanse it. The mala itself was very beautiful ....I could feel the divine protection after cleansing and wearing it ....I usually do hanuman chalisa, ashtak and hanuman mantra japa while wearing the mala...there has been a sense of security and protection after wearing the mala...the quality of Crystals are great...all in all a great buy....shall definitely come back for a repeat purchase.
Energy healing
Peacefulness
Harmony In life
Happy & positive