Regular price
Rs. 1,899.00
Regular price
Sale price
Rs. 1,899.00
Unit price
per
Sale
Sold out
Introducing our Sterling SilverCarnelian Ring (Adjustable), a stunning piece of jewelry that effortlessly blends timeless elegance with the fiery energy of carnelian. This exquisite ring is not only a stylish accessory but also a symbol of vitality, passion, and self-confidence.

Crafted with care and precision, the centerpiece of this ring is a vibrant, oval-shaped red carnelian gemstone set in a high-quality sterling silver band. The fiery red hues of carnelian are known to evoke feelings of warmth and courage, making this ring a powerful choice for those who wish to ignite their inner passions and face life's challenges with determination.

The adjustable design ensures a comfortable and secure fit on your finger, eliminating any sizing concerns. This versatility makes it a perfect gift option, as it can be easily customized to fit various finger sizes.

Wearing the Sterling Silver Carnelian Ring is not only a fashionable statement but also an affirmation of your personal strength and vitality. Carnelian is believed to boost creativity and motivation, making it an ideal companion for those seeking to enhance their life's endeavors.

Embrace the combination of sterling silver's timeless elegance and Carnelian's fiery energy with this stunning, adjustable ring. Whether it's for a special occasion or an everyday accessory, this piece will add a touch of boldness and self-assuredness to your style, all while carrying the positive energy of carnelian with you throughout the day.
View full details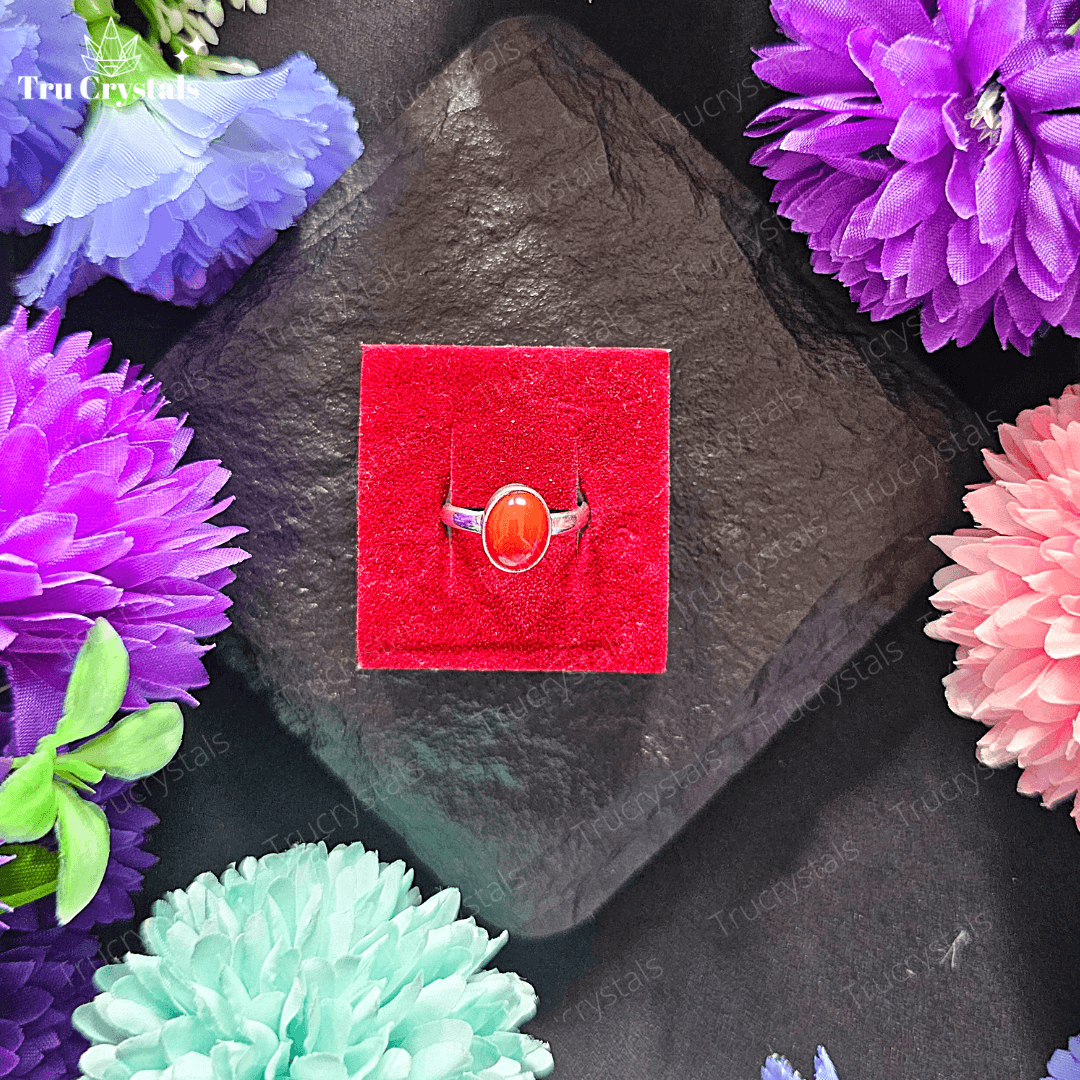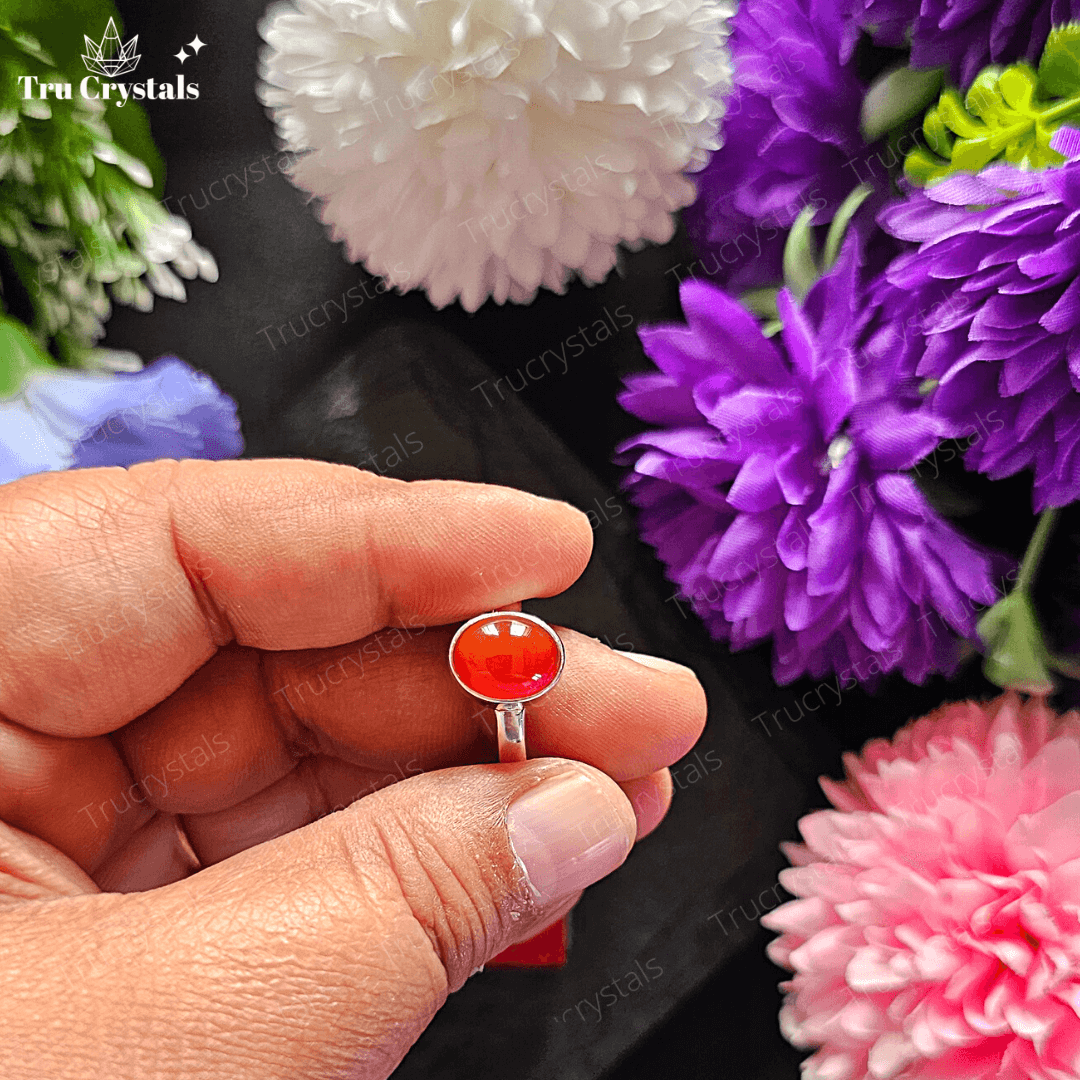 Energy healing
Peacefulness
Harmony In life
Happy & positive