Regular price
Rs. 1,459.00
Regular price
Sale price
Rs. 1,459.00
Unit price
per
Sale
Sold out
Elevate your crystal collection with our exquisite 2-inch Sodalite Sphere. This captivating work of nature not only adds a touch of elegance to your space but also brings a multitude of metaphysical benefits to your life.

Sodalite is renowned for its soothing and calming properties. When you hold this Sodalite sphere in your hand or place it in your environment, you can instantly feel its tranquil energy. It's the perfect companion for moments of stress and anxiety, helping you find inner peace.

 Our 2-inch Sodalite Sphere boasts impeccable clarity and mesmerizing royal blue hues accented by delicate white streaks. The sphere shape not only highlights the stone's beauty but also promotes a harmonious flow of energy in your space.

 Sodalite is often referred to as the "Stone of Communication." It's believed to sharpen your verbal skills and enhance your ability to express yourself. Keep this sphere close when you need to articulate your thoughts, whether in personal or professional matters.

 Sodalite is associated with the Third Eye Chakra, making it a wonderful aid in enhancing your intuition and inner wisdom. Its energy encourages balance in your thoughts and feelings, allowing you to make well-informed decisions.

This Sodalite sphere can become your meditation companion, helping you delve into deeper states of mindfulness. Its energy is conducive to concentration, making it easier for you to find mental clarity during your practice.

 Apart from its spiritual attributes, our 2-inch Sodalite Sphere serves as a stunning piece of home decor. Place it on your desk, bookshelf, or meditation space for an eye-catching and harmonizing touch.

Whether you're a crystal enthusiast or simply looking to enhance your space with a touch of natural beauty and positive energy, our 2-inch Sodalite Sphere is a must-have addition to your collection. Each sphere is hand-selected to ensure quality and beauty.

Experience the calming and harmonizing energies of Sodalite with this exquisite sphere and watch as it elevates your surroundings and brings serenity to your life. Embrace the beauty and benefits of Sodalite today!
View full details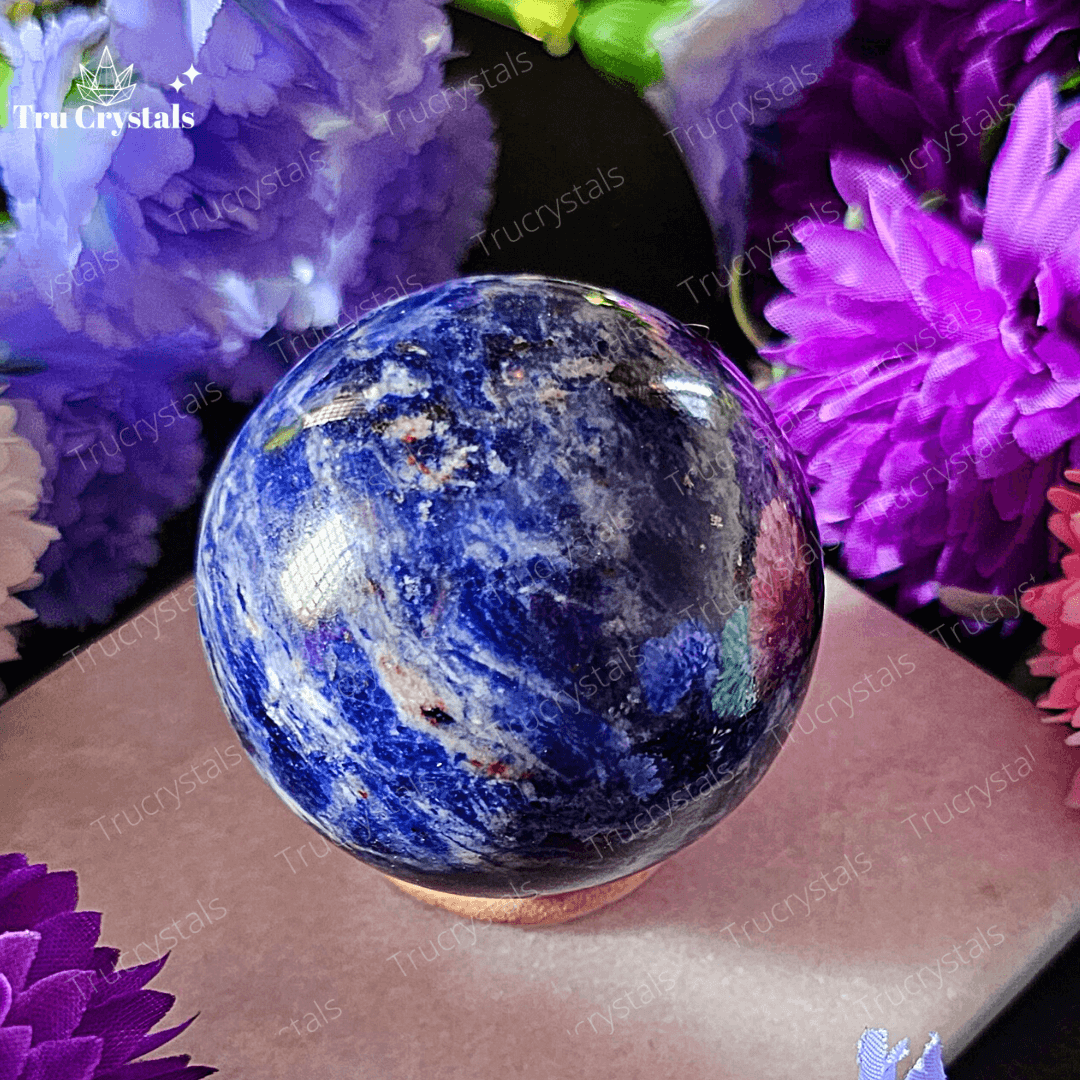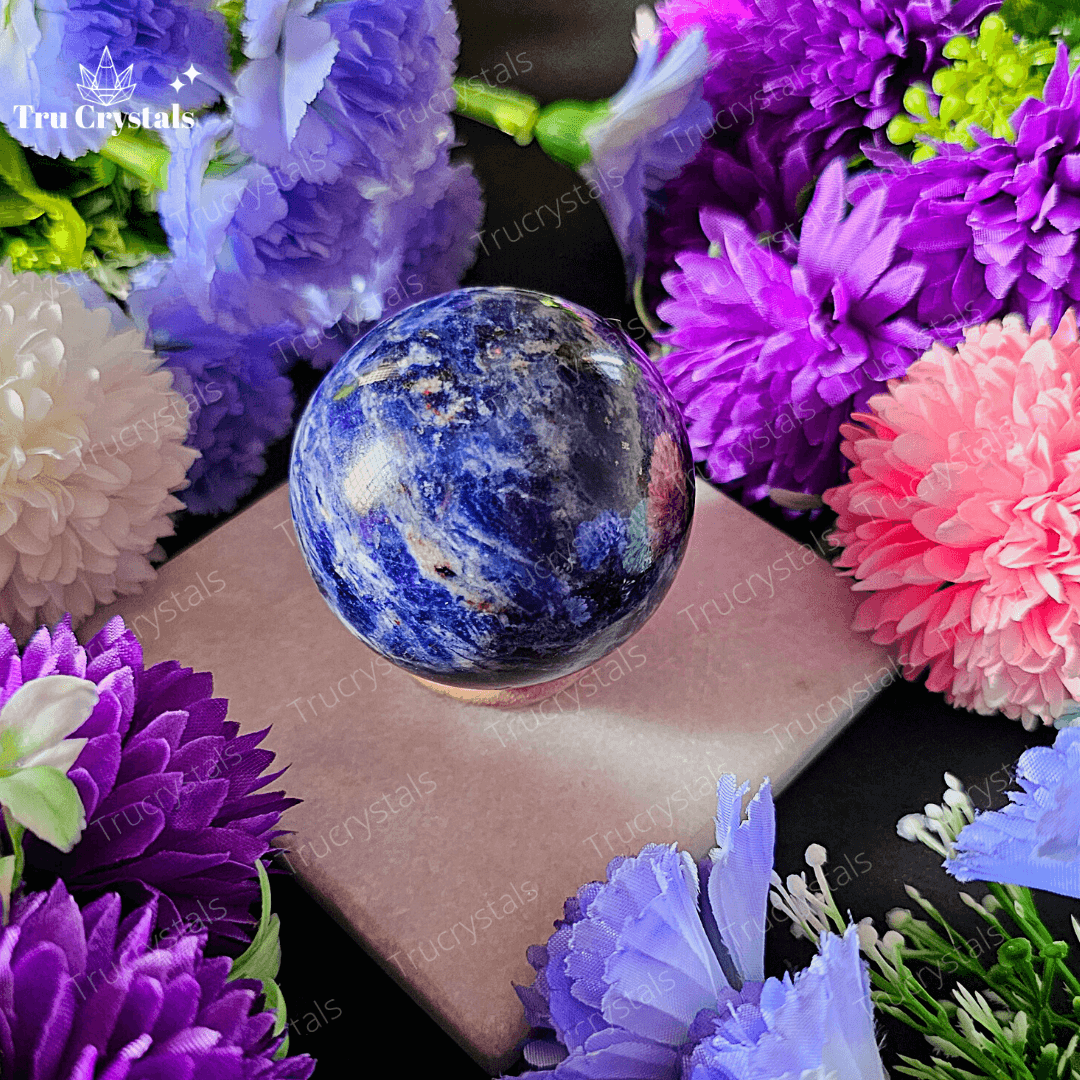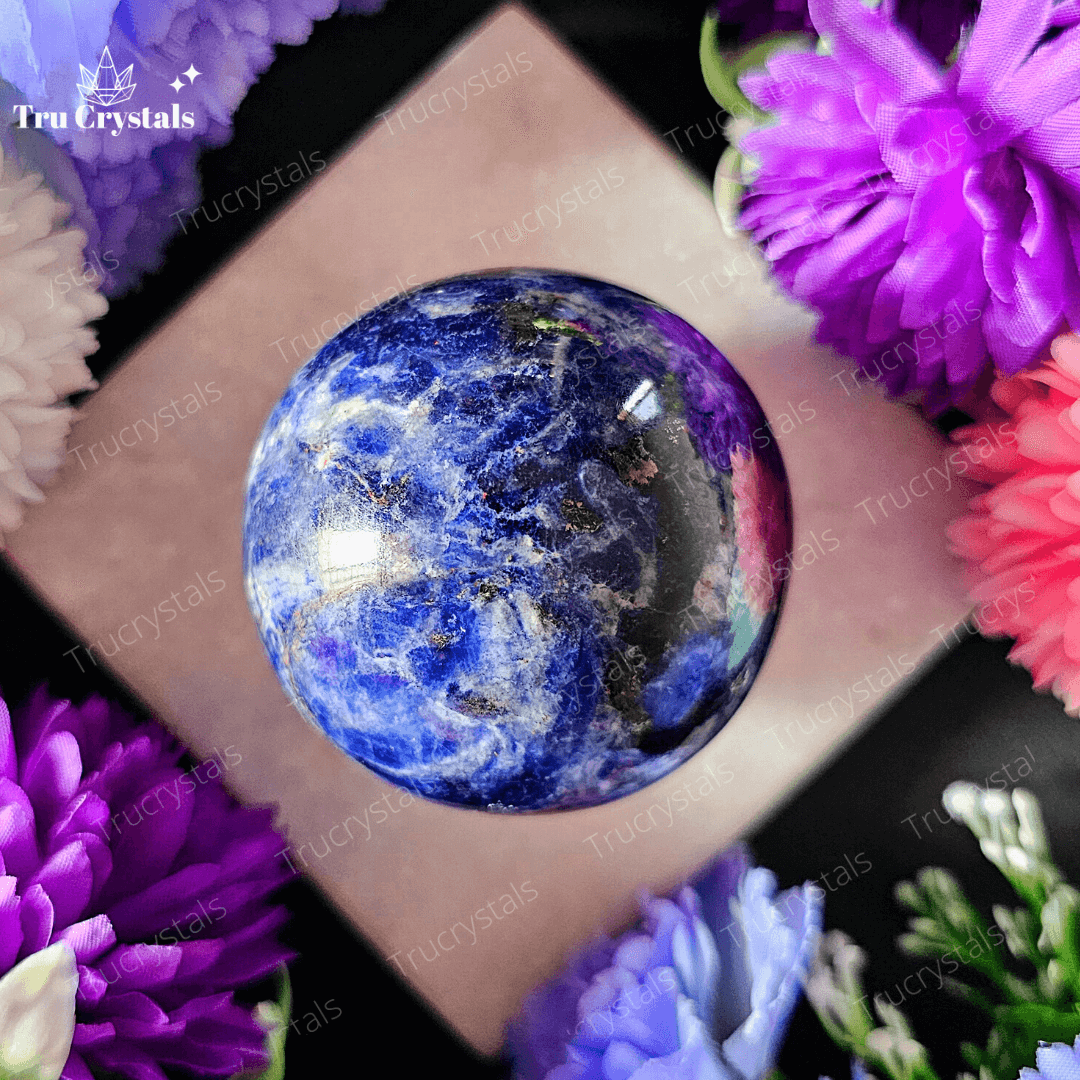 Energy healing
Peacefulness
Harmony In life
Happy & positive