Regular price
Rs. 2,169.00
Regular price
Sale price
Rs. 2,169.00
Unit price
per
Sale
Sold out
About this Mala:
108 beads Sodalite Mala. Sodalite encourages rational thought, objectivity, truth, and intuition, along with the verbalization of feelings. Sodalite brings emotional balance and calms panic attacks. 
This Sodalite Mala Prayer bead is finished with a natural cotton tassel.
Bead Size: 8mm
Length of Mala: 18 inches
Read More
View full details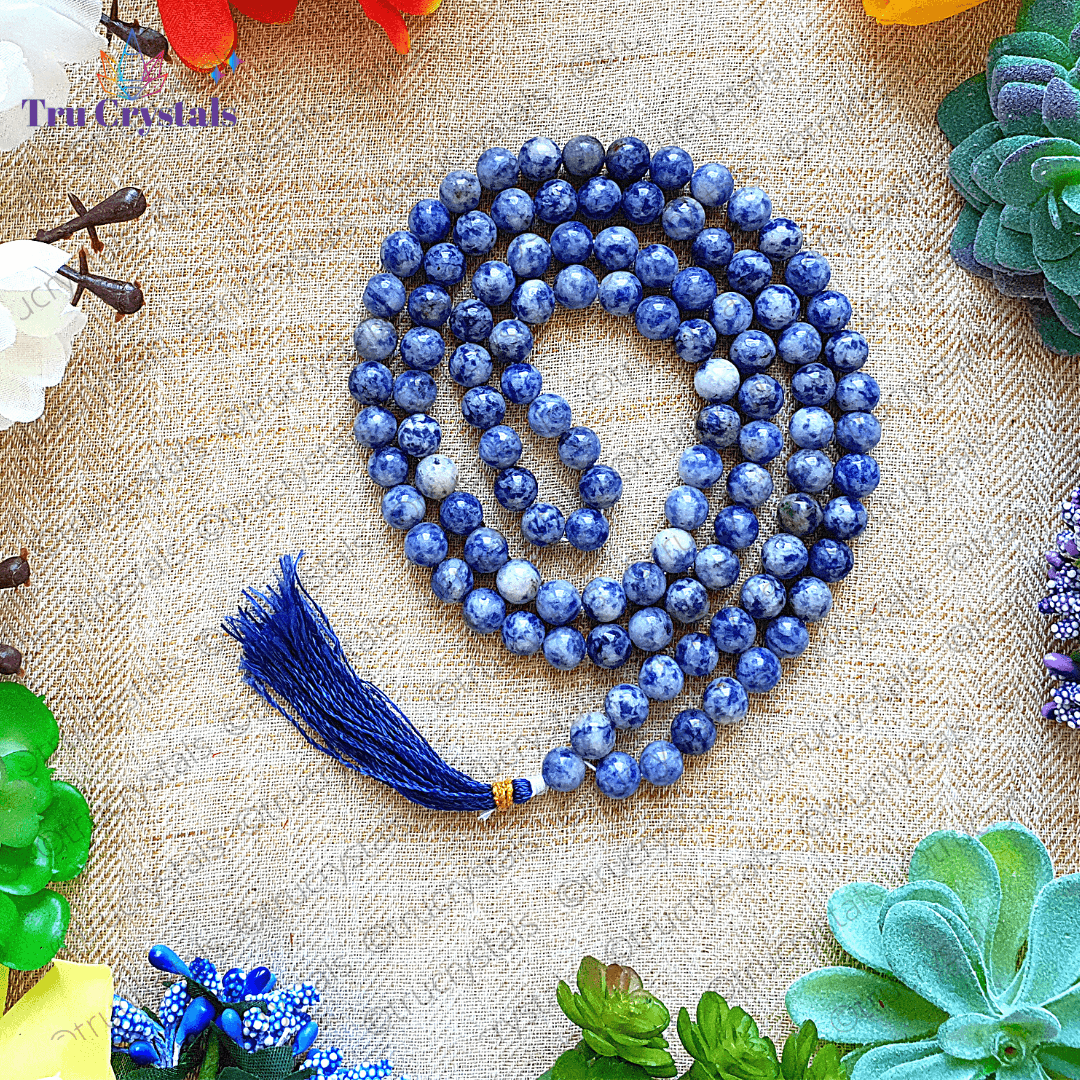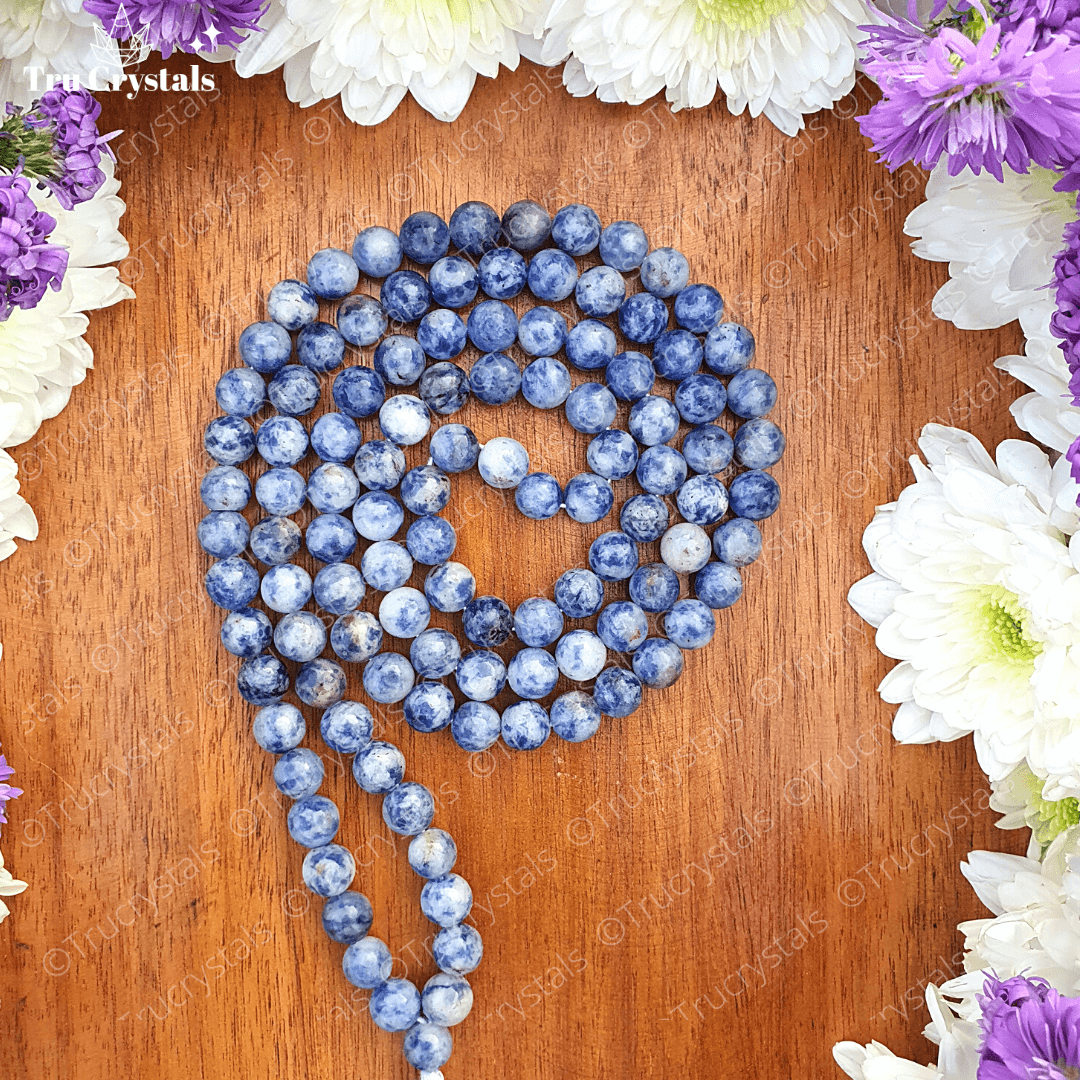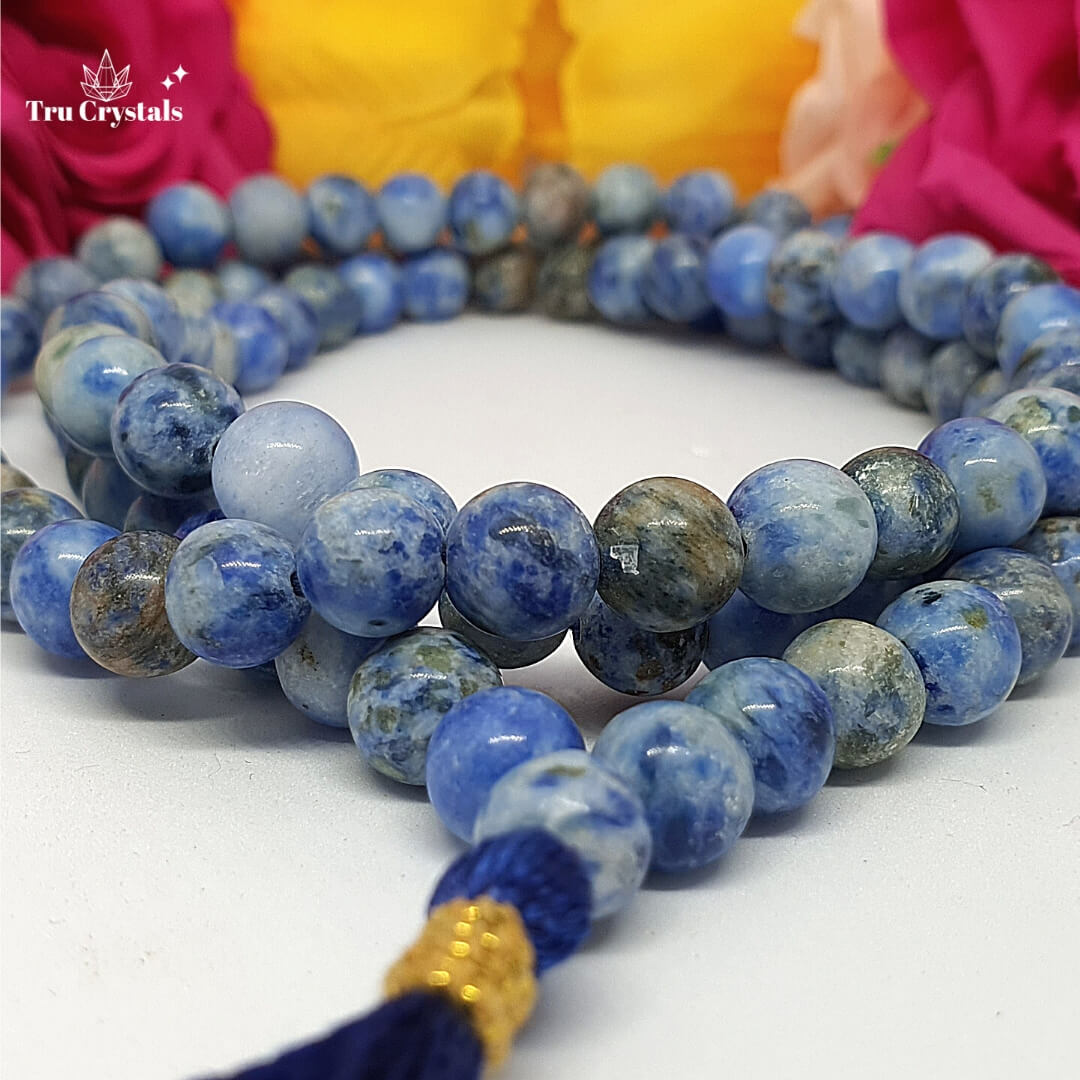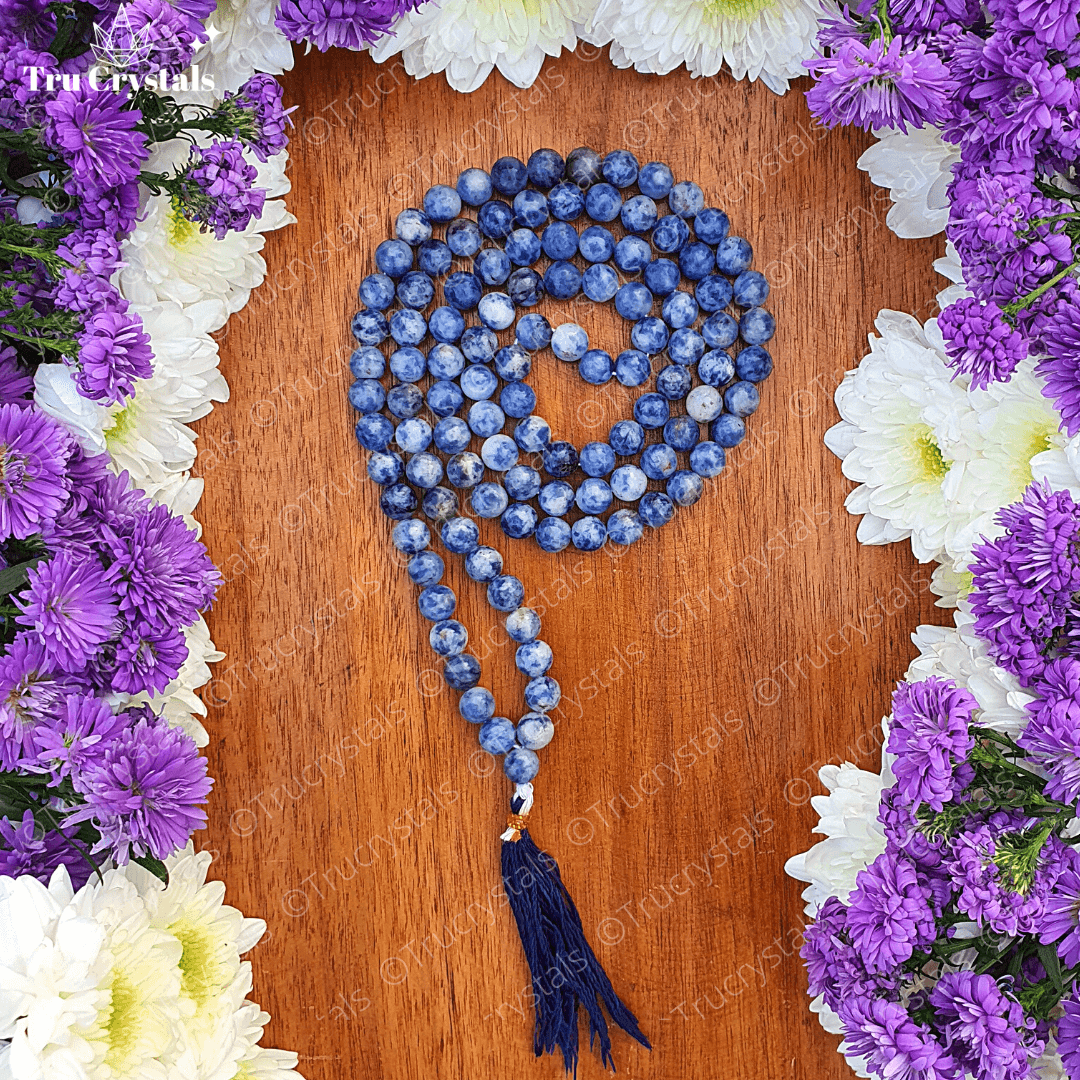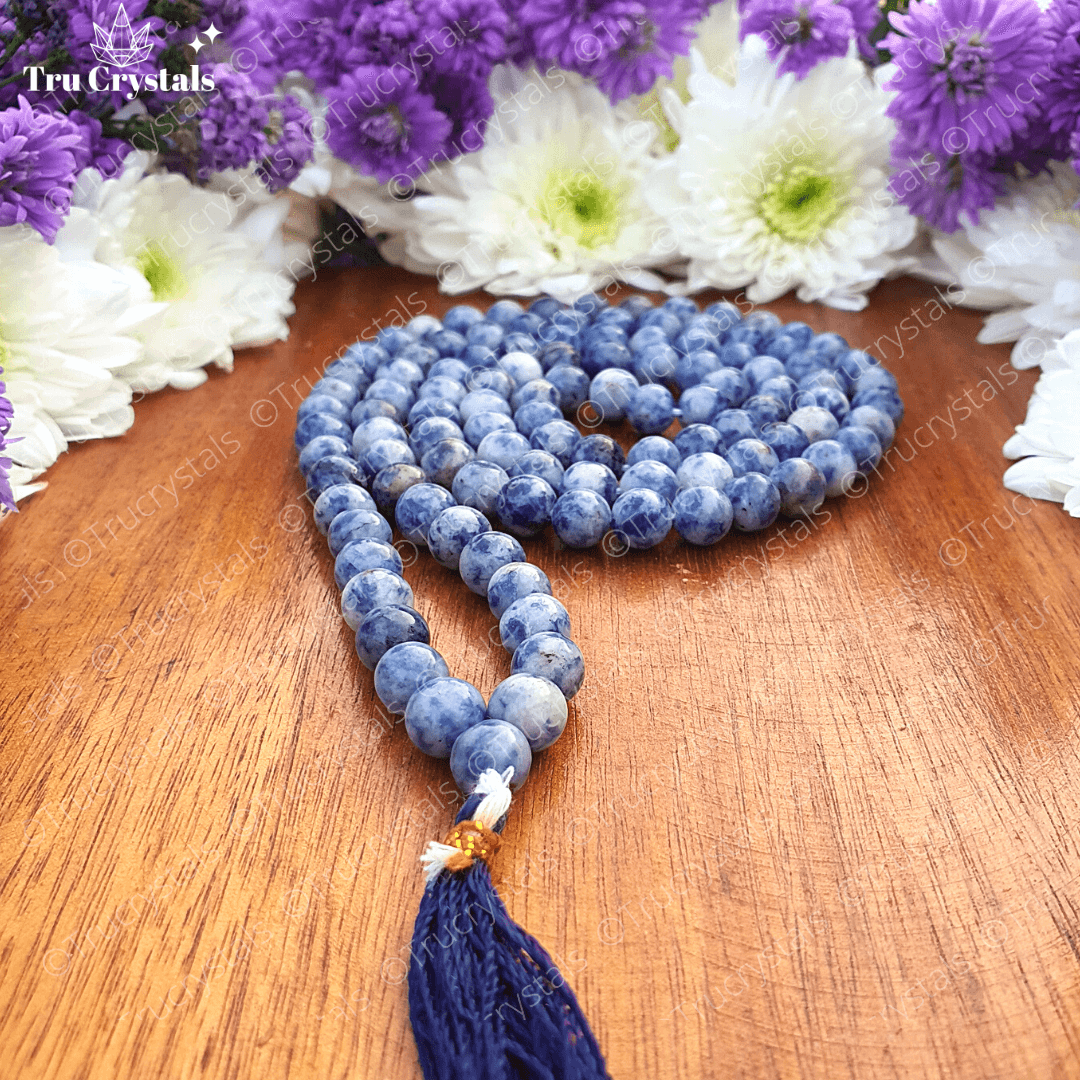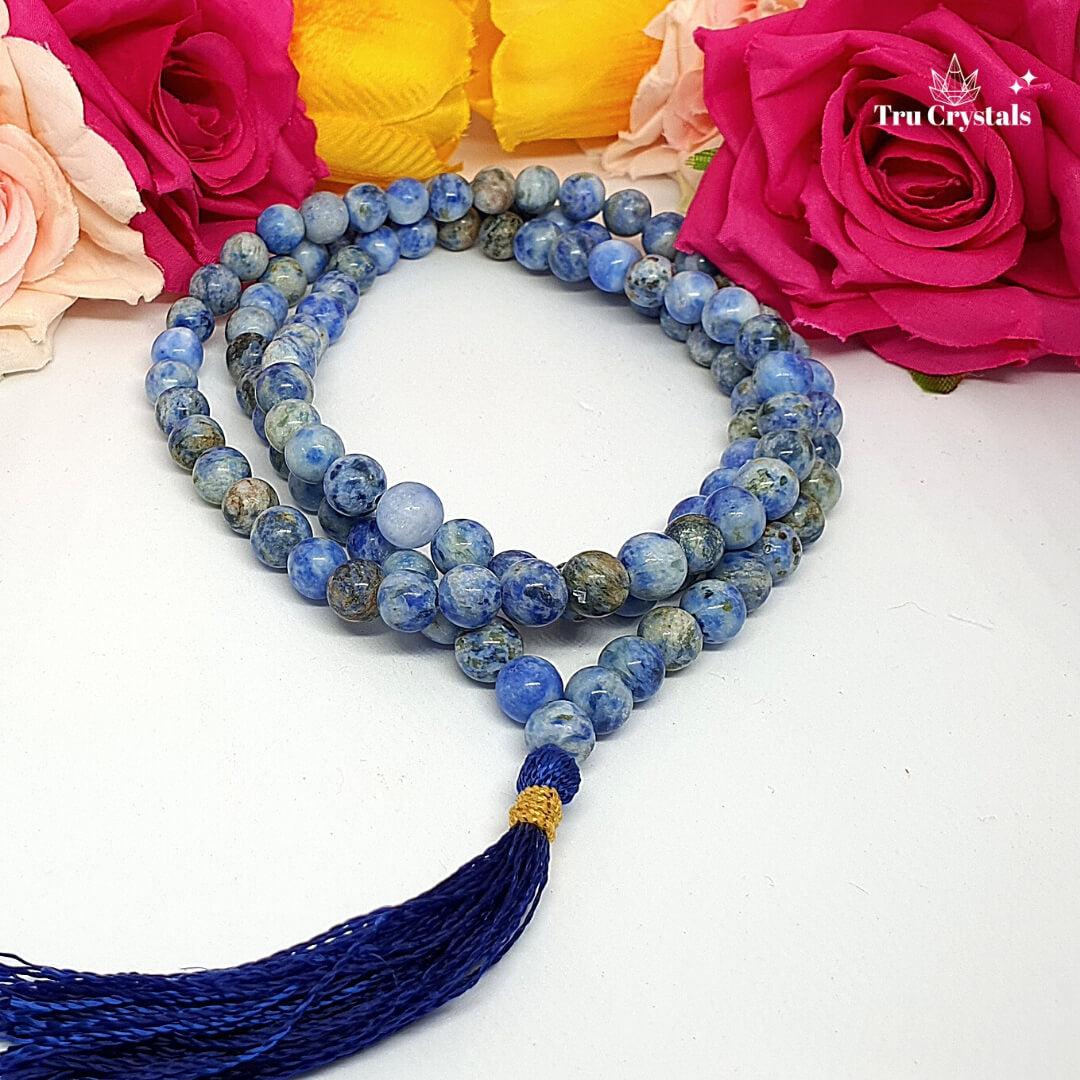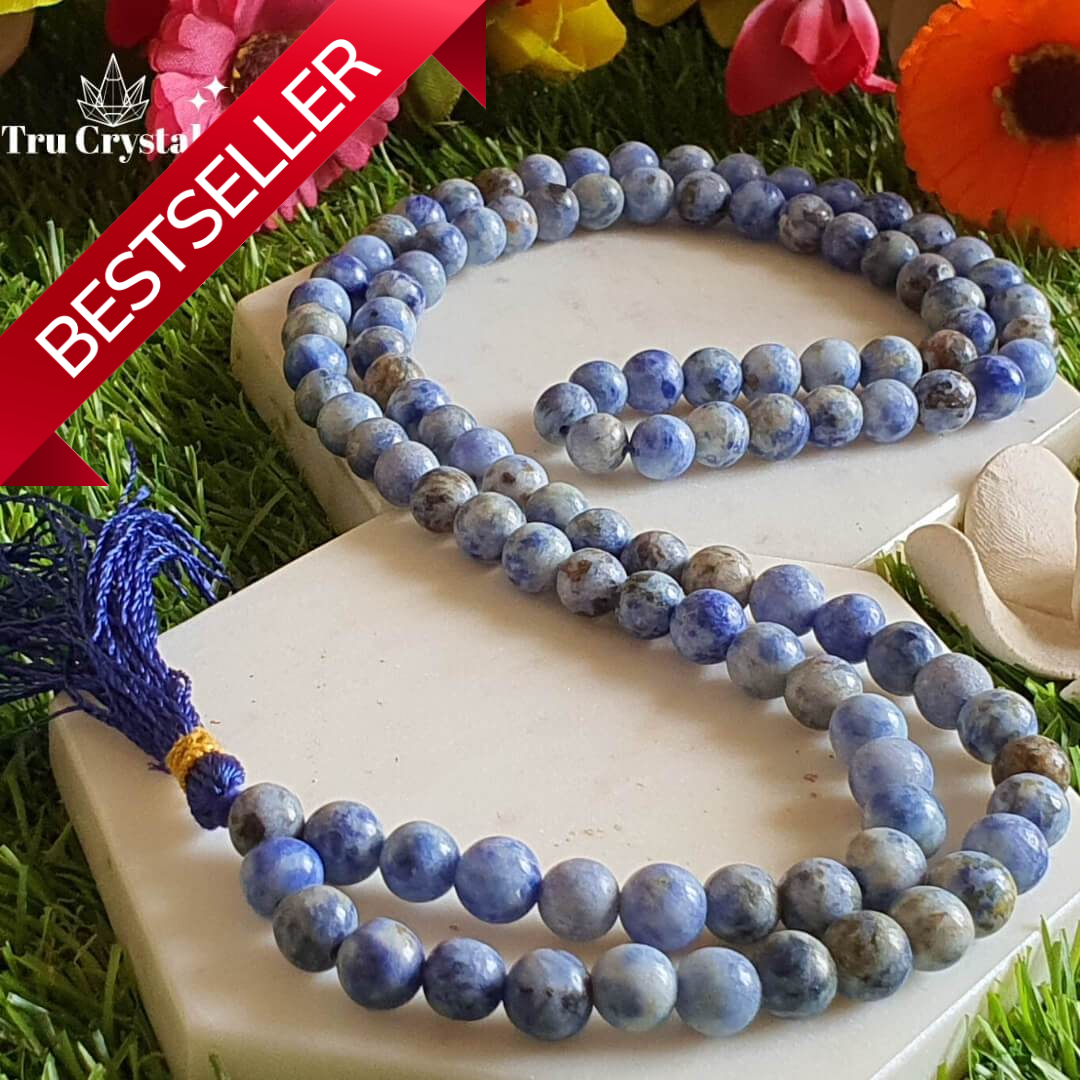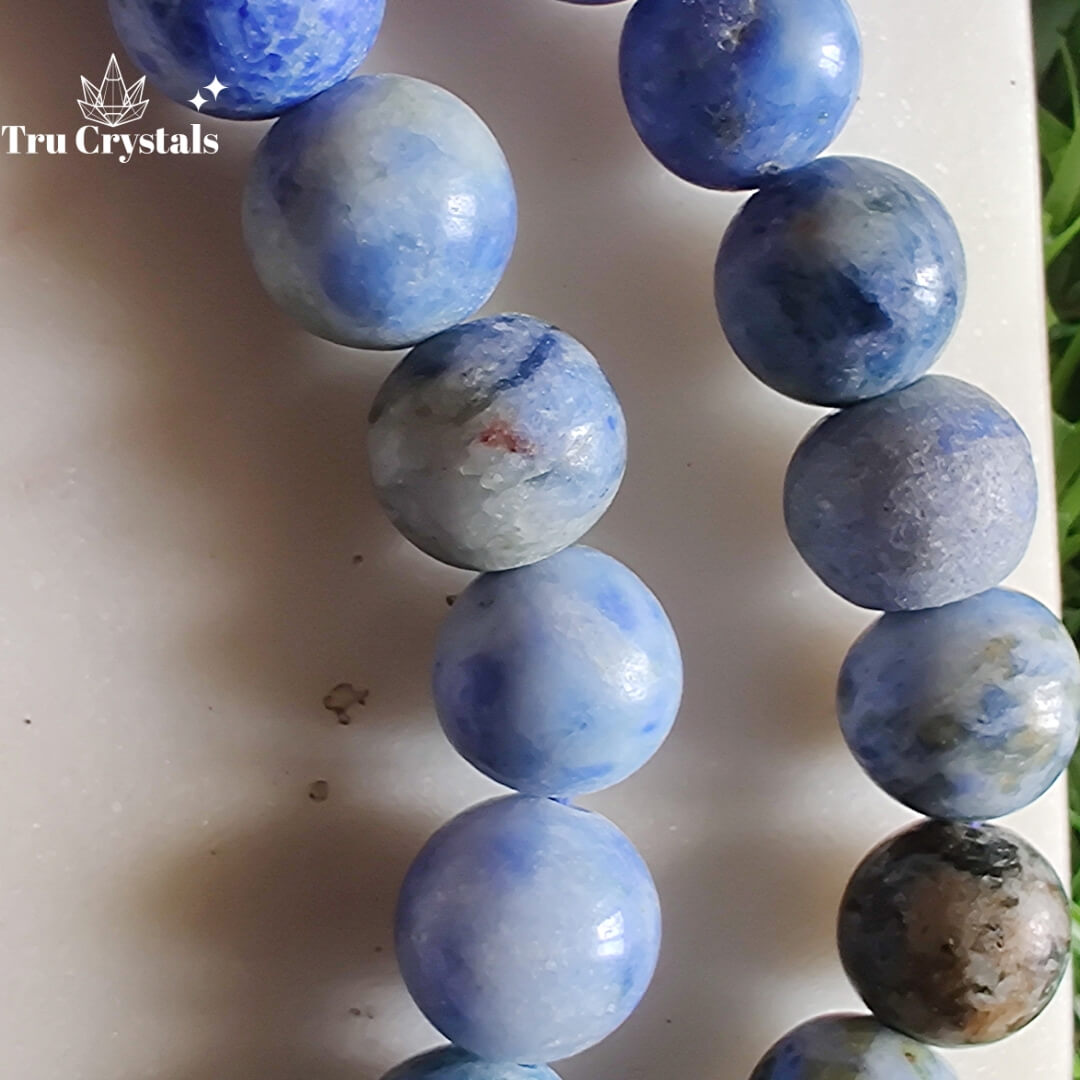 Prompt delivery and quick responses.
Take your meditation practice even deeper with this third eye chakra stone, a healing vibration that connects you with the energy of angels. 
The Sodalite crystal healing properties promote peace and tranquility, which works to connect our physical and spiritual selves. Tap into your creativity and discover your life purpose when you go deep with the Sodalite, a gem that rocks at providing inspiration and boosting intuition.

During your therapeutic session with the Sodalite crystal, use this gemstone of insight to take inventory of your current mind-body-spirit. Take note of any thoughts that come up and ask Sodalite to gently help you let go of all negativity. 
Healing crystals are energy boosters, they show you the path to achieve desired goals. An individual needs to embrace the path and work on it.
How fast the results come is dependent on an individual's hard work, efforts, and sincerity to achieve the goal.
Crystals carry universal energy in them, they help individuals to bring the needed change in their life in order to achieve their goals. Crystals are part of spiritual work, and any spiritual work will take its own time and the results are always dependant on individuals.
Energy healing
Peacefulness
Harmony In life
Happy & positive