Regular price
Rs. 1,899.00
Regular price
Sale price
Rs. 1,899.00
Unit price
per
Sale
Sold out
Introducing our Silver Rainbow Moonstone Ring - a stunning and adjustable piece of jewelry that captures the mystical beauty of the moon and the enchanting play of colors within its ethereal gemstone. This versatile ring will effortlessly adorn your hand while radiating an aura of elegance and mystique.

 The centerpiece of this ring is a mesmerizing Rainbow Moonstone, known for its captivating iridescence. As you move your hand, you'll witness a delightful display of blues, purples, and other iridescent hues, reminiscent of the moon's subtle glow. This gemstone is revered for its calming and balancing properties, making it a symbol of inner peace and emotional harmony.

 Our Silver Rainbow Moonstone Ring is thoughtfully designed with an adjustable band, allowing you to customize the fit to your finger's size with ease. This feature ensures comfort and convenience, making it an ideal choice for all hand sizes.

Crafted with care, the ring is made from high-quality sterling silver that offers durability and timeless beauty. The silver setting perfectly complements the ethereal beauty of the Rainbow Moonstone, creating a harmonious and striking contrast.

This ring effortlessly transitions from casual to formal occasions, making it a versatile addition to your jewelry collection. Whether you wear it as a statement piece or as part of an elegant ensemble, it adds a touch of enchantment to any outfit.

Product Details:

- Gemstone: Genuine Rainbow Moonstone.
- Metal: High-quality Sterling Silver.
- Ring Size: Adjustable to fit various finger sizes comfortably.
- Care: To maintain its shine, simply wipe it with a soft, dry cloth and store it in a cool, dry place when not in use.

Embrace the moon's enchantment with our Silver Rainbow Moonstone Ring. Its adjustable design, exquisite gemstone, and quality craftsmanship make it an exceptional choice for those who appreciate the mystical beauty of moonstone. Whether for personal adornment or as a thoughtful gift, this ring is a timeless piece that exudes elegance and spiritual grace. Experience the allure and serenity of moonlight on your hand with this exquisite jewelry piece.
View full details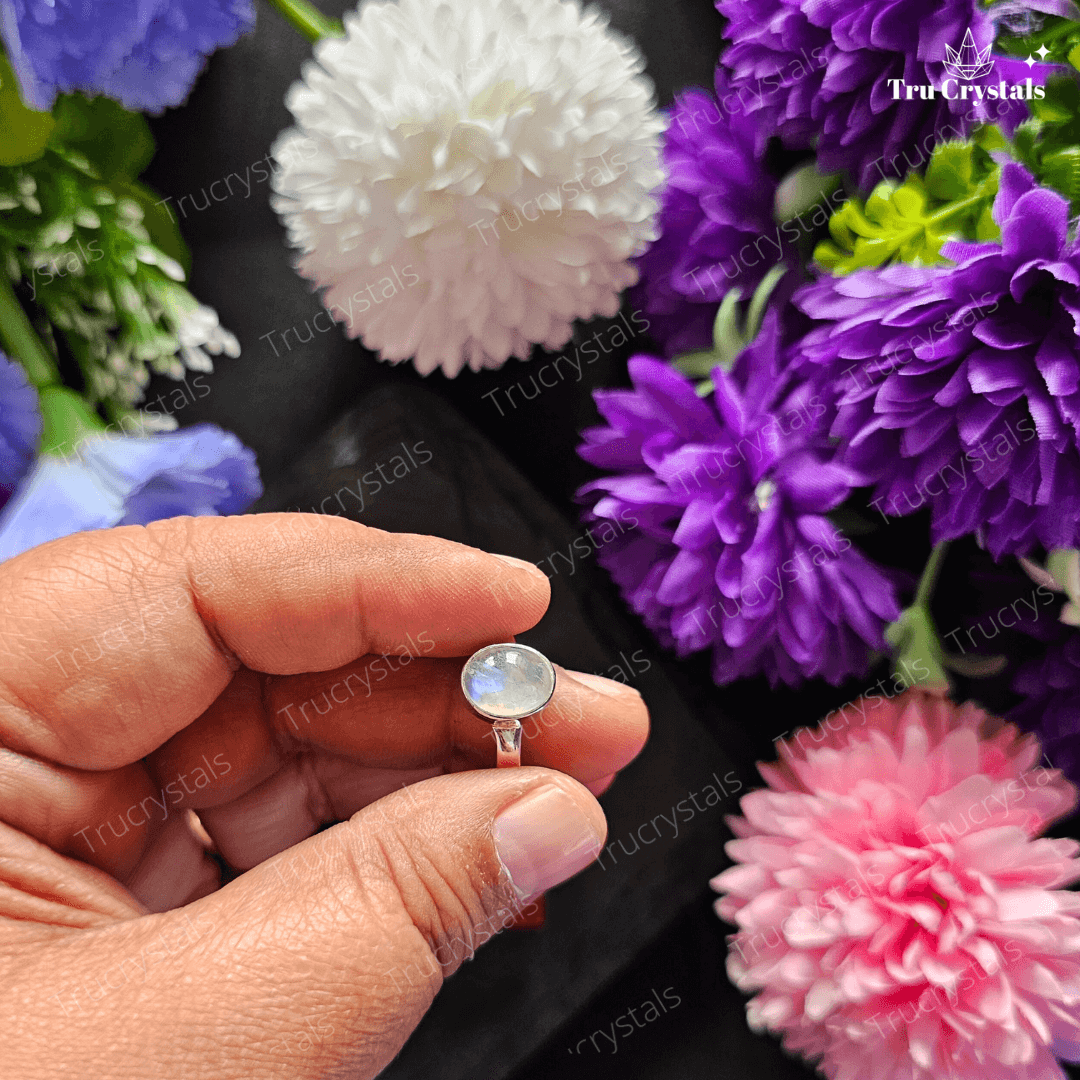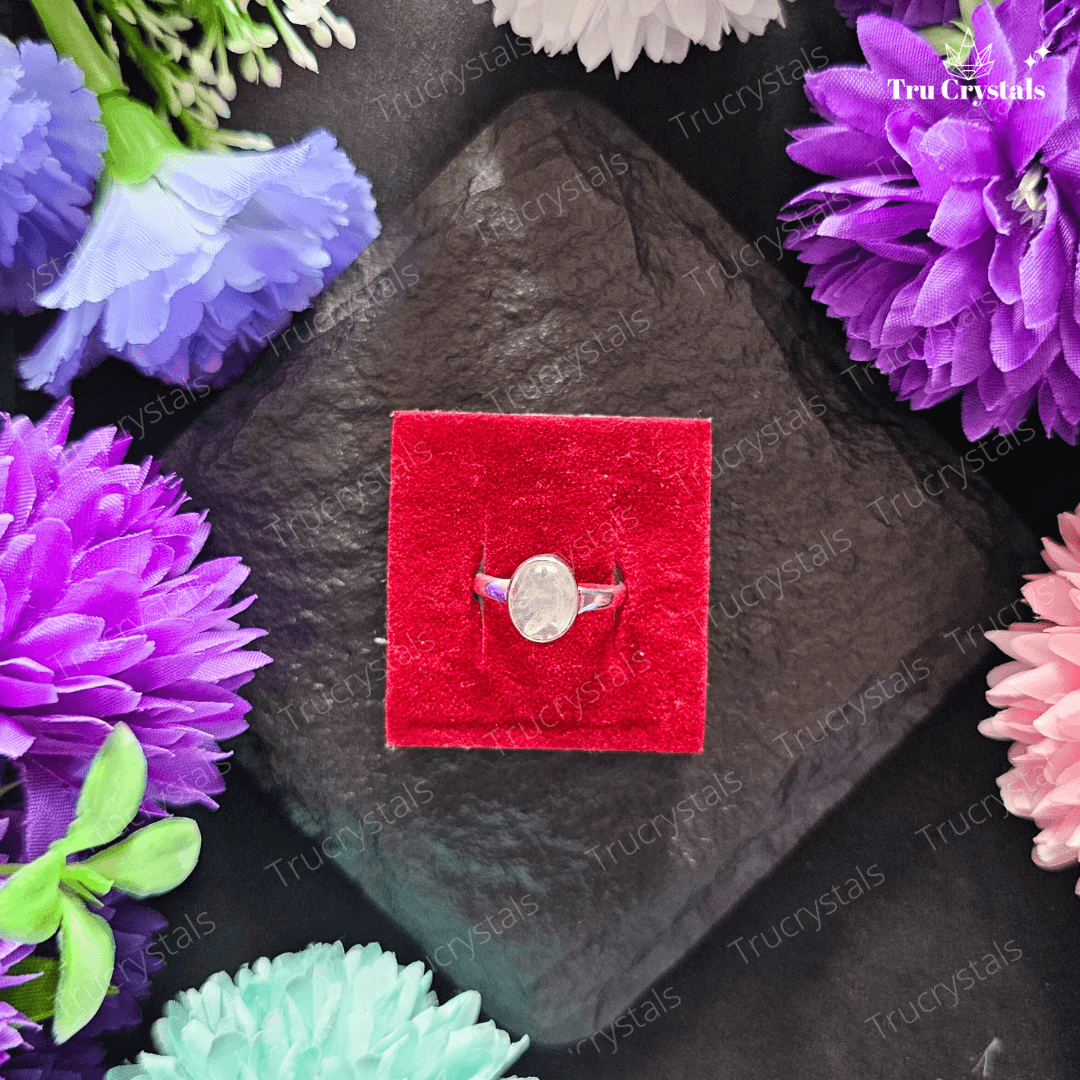 Energy healing
Peacefulness
Harmony In life
Happy & positive