Regular price
Rs. 1,899.00
Regular price
Sale price
Rs. 1,899.00
Unit price
per
Sale
Sold out
Unveil the beauty of nature's masterpiece with our 925 Sterling Silver Adjustable Malachite Crystal Oval Ring. This captivating piece of jewelry seamlessly combines the elegance of sterling silver with the rich, green allure of Malachite, creating a statement ring that exudes style and sophistication.

The star of this ring is the Malachite crystal, known for its deep green color and unique banding patterns. Malachite is believed to promote transformation, protection, and emotional healing.

The ring is crafted with the highest quality 925 sterling silver, renowned for its durability, shine, and timeless appeal. The silver setting beautifully complements the Malachite crystal.

Designed for versatility and comfort, this ring features an adjustable band that can be tailored to fit your finger perfectly. Say goodbye to sizing worries; this ring is the ideal choice for yourself or as a gift.

The oval shape of the Malachite crystal enhances the elegance and uniqueness of the ring. It's a classic design with a contemporary twist, making it suitable for any occasion.
Our skilled artisans have carefully set the Malachite crystal into the sterling silver setting with precision, ensuring it is secure and perfectly showcased.

Malachite is a natural stone, and each piece has its distinct patterns and characteristics, making your ring a one-of-a-kind accessory.

Whether you're treating yourself or looking for a meaningful gift for a loved one, this Malachite crystal ring is an excellent choice for expressing thoughtfulness and appreciation.

Specifications:

- Stone Type: Malachite Crystal
- Metal Type: 925 Sterling Silver
- Ring Shape: Oval
- Adjustable Size: Yes
- Ideal For: Casual wear, special occasions, meaningful gifting

Care Instructions:

To maintain the luster of your Malachite crystal ring, avoid exposing it to harsh chemicals, excessive moisture, or direct sunlight. Clean it gently with a soft, dry cloth to preserve its natural beauty. Malachite is sensitive to water and avoid water exposure to your ring to maintain the luster of Malachite.

Embrace the mystique of Malachite and the timeless allure of sterling silver with the 925 Sterling Silver Adjustable Malachite Crystal Oval Ring. Elevate your style, harness the power of this enchanting stone, and make a statement with every gesture.

Discover the artistry of nature and craftsmanship combined in this unique piece. Order your Malachite crystal ring today and celebrate the beauty of self-expression and individuality.
View full details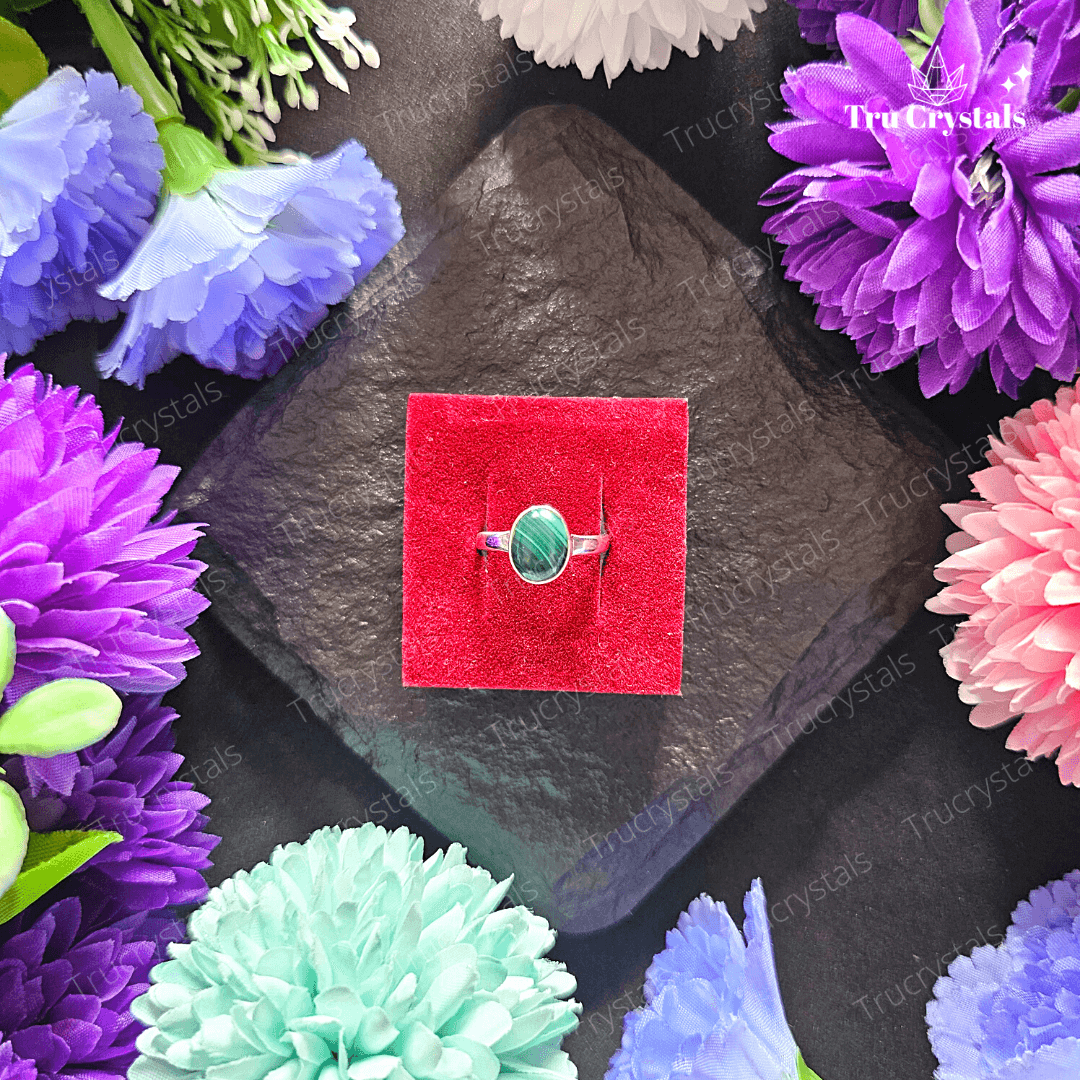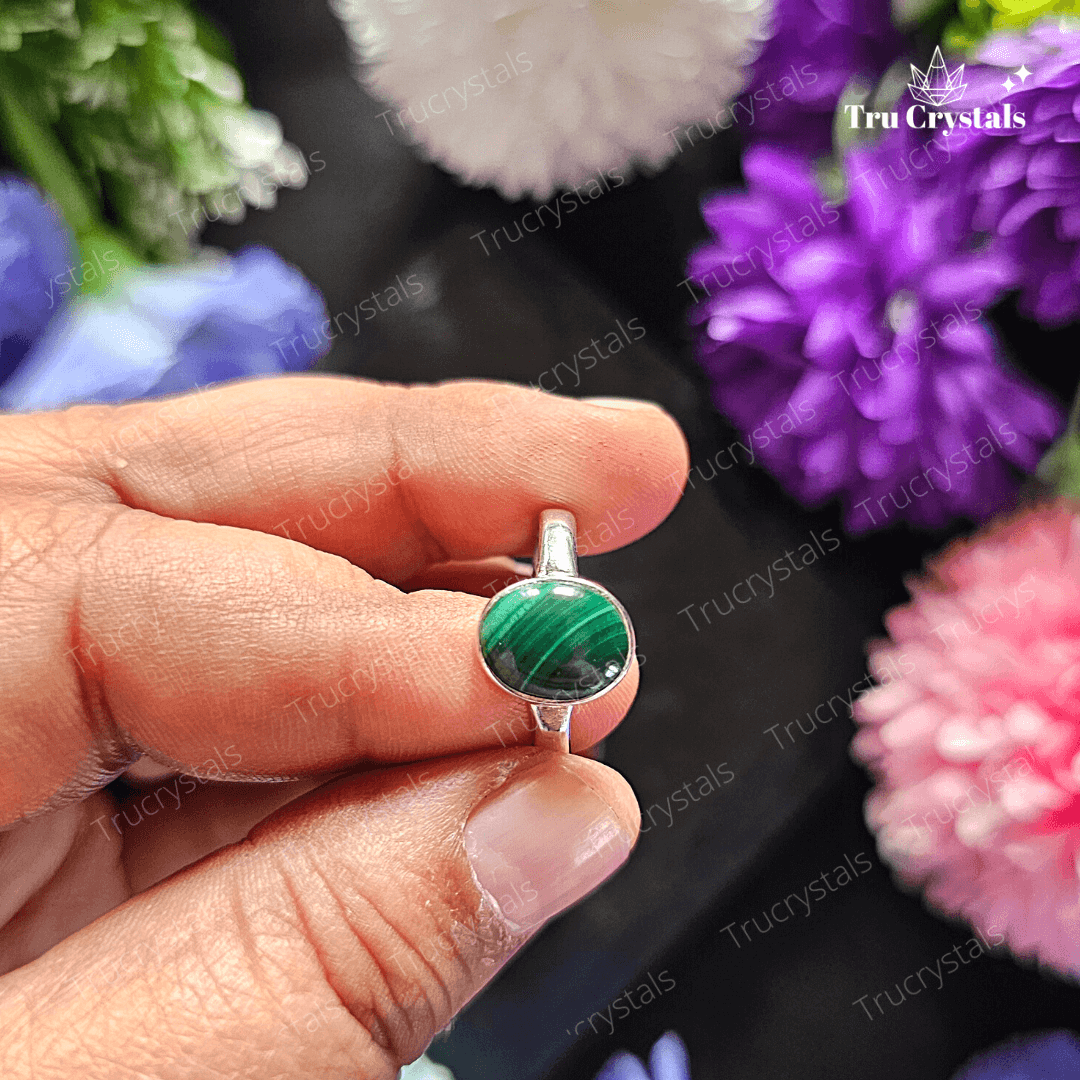 Energy healing
Peacefulness
Harmony In life
Happy & positive