Regular price
Rs. 1,899.00
Regular price
Sale price
Rs. 1,899.00
Unit price
per
Sale
Sold out
We bring you our exquisite Sterling Silver Lapis Lazuli Oval Ring, a true masterpiece that effortlessly combines timeless elegance with the captivating allure of natural gemstones. This adjustable ring is a celebration of sophistication and style, destined to become a cherished addition to your jewelry collection.

Crafted with meticulous attention to detail, this ring features a stunning oval-shaped Lapis Lazuli gemstone at its center. Lapis Lazuli, with its deep, celestial blue hues, has been prized for centuries for its mystical and regal qualities. Its vivid color is reminiscent of the night sky, evoking a sense of wonder and enchantment.

The mesmerizing Lapis Lazuli gemstone is cradled in a high-quality sterling silver setting, meticulously handcrafted by our skilled artisans. Sterling silver is renowned for its durability and timeless luster, ensuring that this ring will be a cherished piece for generations to come.

The adjustable design of this ring allows for a perfect fit, making it suitable for any finger. Whether you wear it as a statement piece or as an everyday accessory, the comfort and versatility of this ring make it a must-have addition to your jewelry collection.

This Sterling Silver Lapis Lazuli Oval Ring is more than just jewelry; it's deep blue tells a mesmerizing story. It's a symbol of elegance, sophistication, and the beauty of nature's treasures. Whether treating yourself or looking for a meaningful gift, this ring will leave a lasting impression.

Embrace the allure of Lapis Lazuli and the timeless charm of sterling silver with our adjustable oval ring. Elevate your style and make a statement with a piece that radiates beauty, elegance, and a touch of mystique. Add it to your cart today and experience the magic of this remarkable gemstone firsthand.
View full details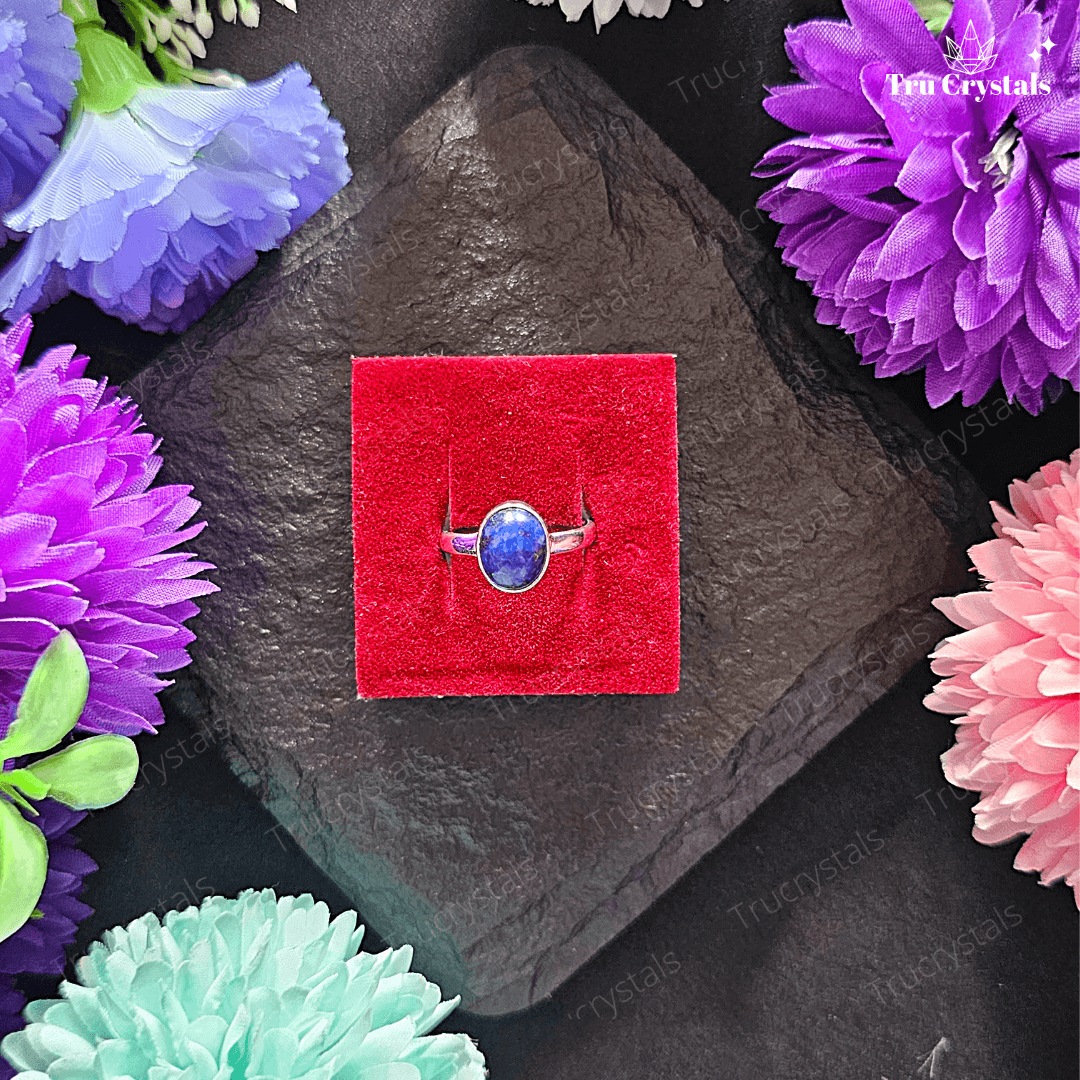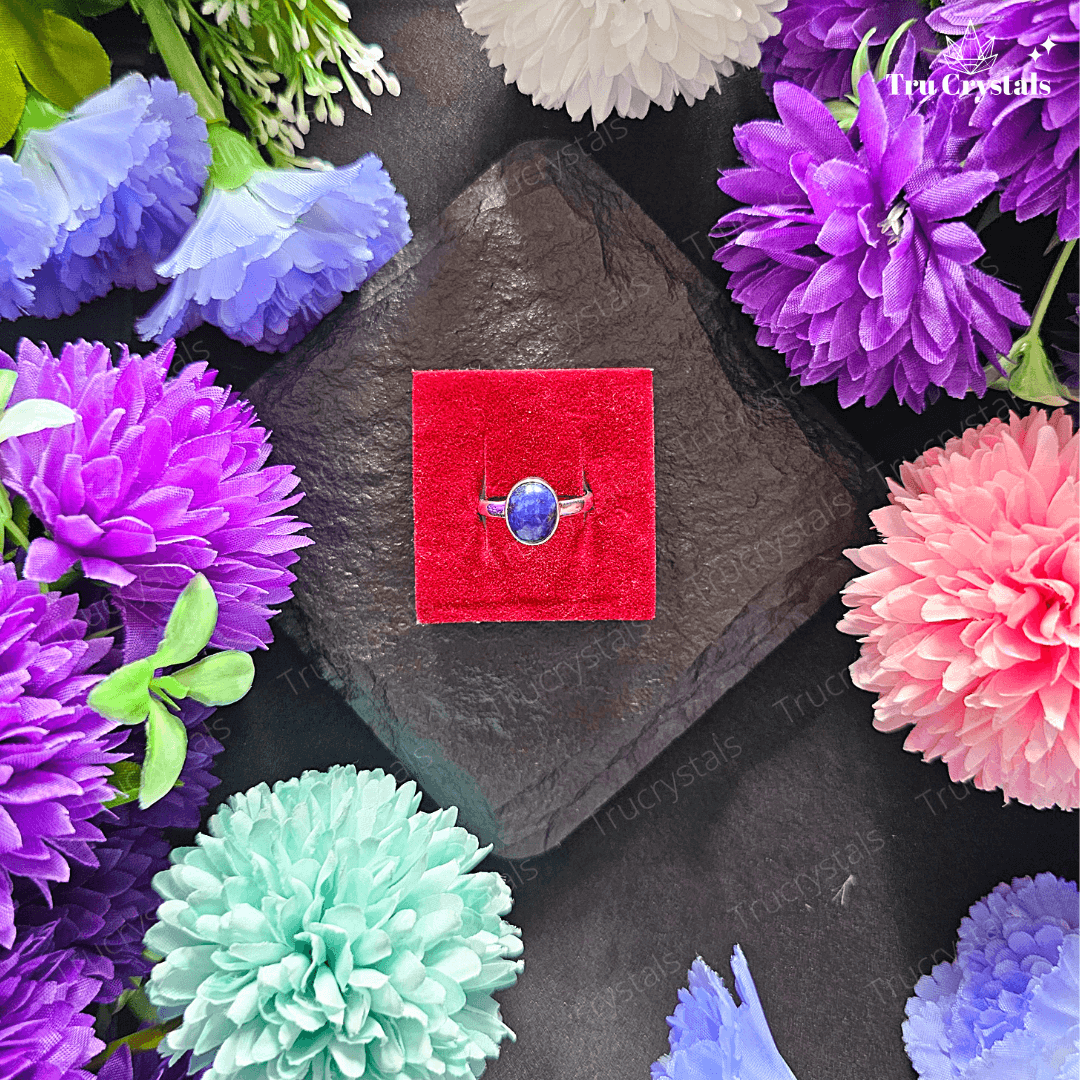 Energy healing
Peacefulness
Harmony In life
Happy & positive