Regular price
Rs. 1,179.00
Regular price
Sale price
Rs. 1,179.00
Unit price
per
Sale
Sold out
Elevate your spiritual journey and energy healing practices with our exquisite Selenite Wand, a divine tool that embodies purity, serenity, and spiritual enlightenment. Crafted with precision and care, this Selenite wand is designed to enhance your connection with the metaphysical world and cleanse your aura, making it an essential addition to your collection of healing crystals.

Selenite, with its ethereal translucent glow and natural striations, is known as the "liquid light" crystal due to its remarkable ability to channel high-frequency energy. Holding this wand in your hands, you'll immediately sense its calming and purifying energy, which can help clear away negative vibrations and enhance your meditation and spiritual practices.

Each Selenite Wand is hand-selected to ensure its pristine quality, featuring a smooth, polished finish that feels soothing to the touch. Its slender design and pointed tip make it ideal for directing energy, aligning chakras, and clearing blockages. Whether you're an experienced energy worker or a novice, this wand will become an invaluable tool for balancing your energy and promoting a sense of inner peace.

This Selenite Wand is not just a crystal; it's a conduit for transformation. It can be used to cleanse and charge your other crystals, purify your space, or simply as a meditative tool to enhance your spiritual growth. Keep it by your side during meditation sessions, Reiki practices, or when seeking clarity and insight in times of introspection.

Invest in your spiritual well-being and elevate your energy work with the pure and radiant energy of our Selenite Wand. Discover the serenity and enlightenment that this crystal brings into your life, and allow it to guide you on a path of harmony and balance. Order yours today and experience the transformative power of Selenite firsthand.
View full details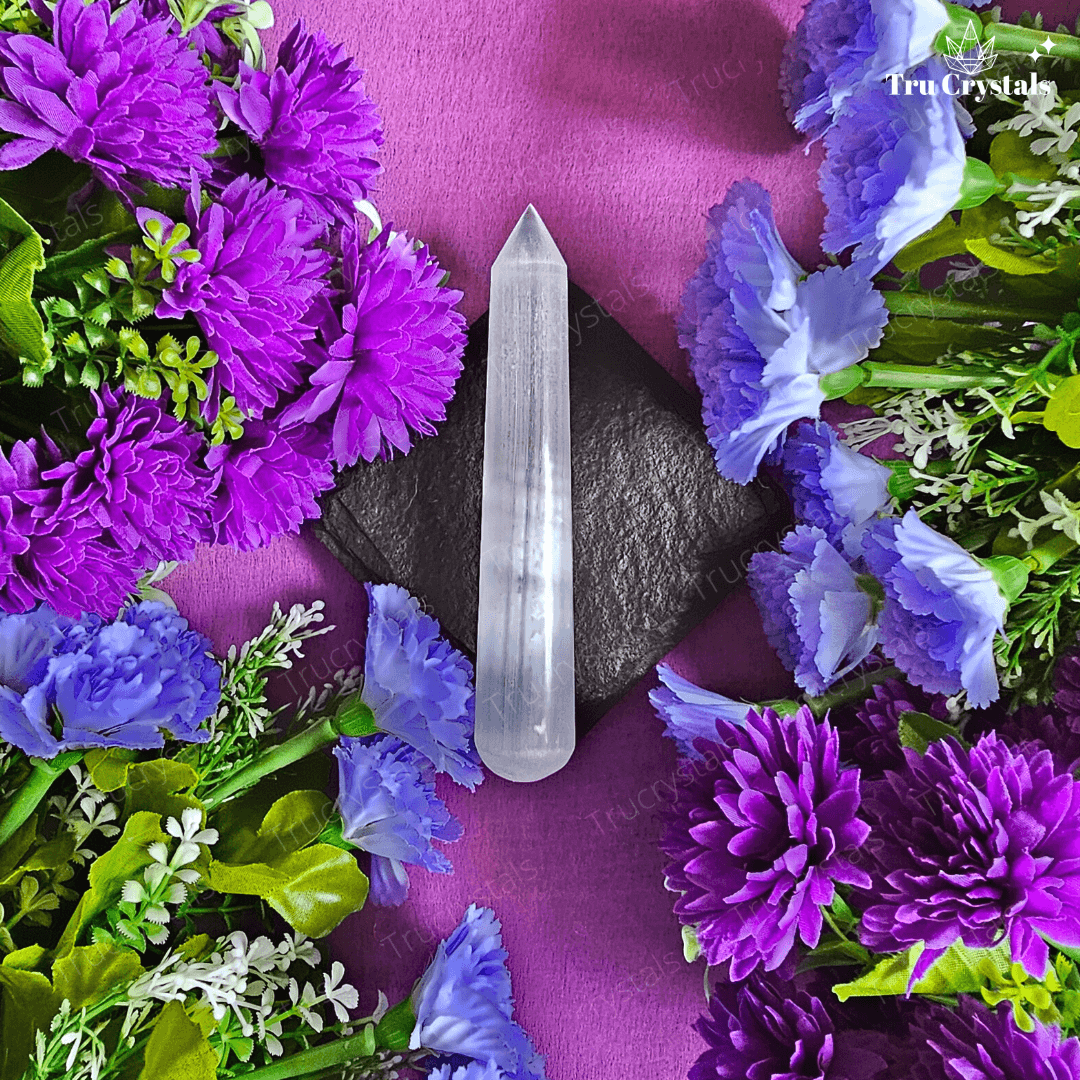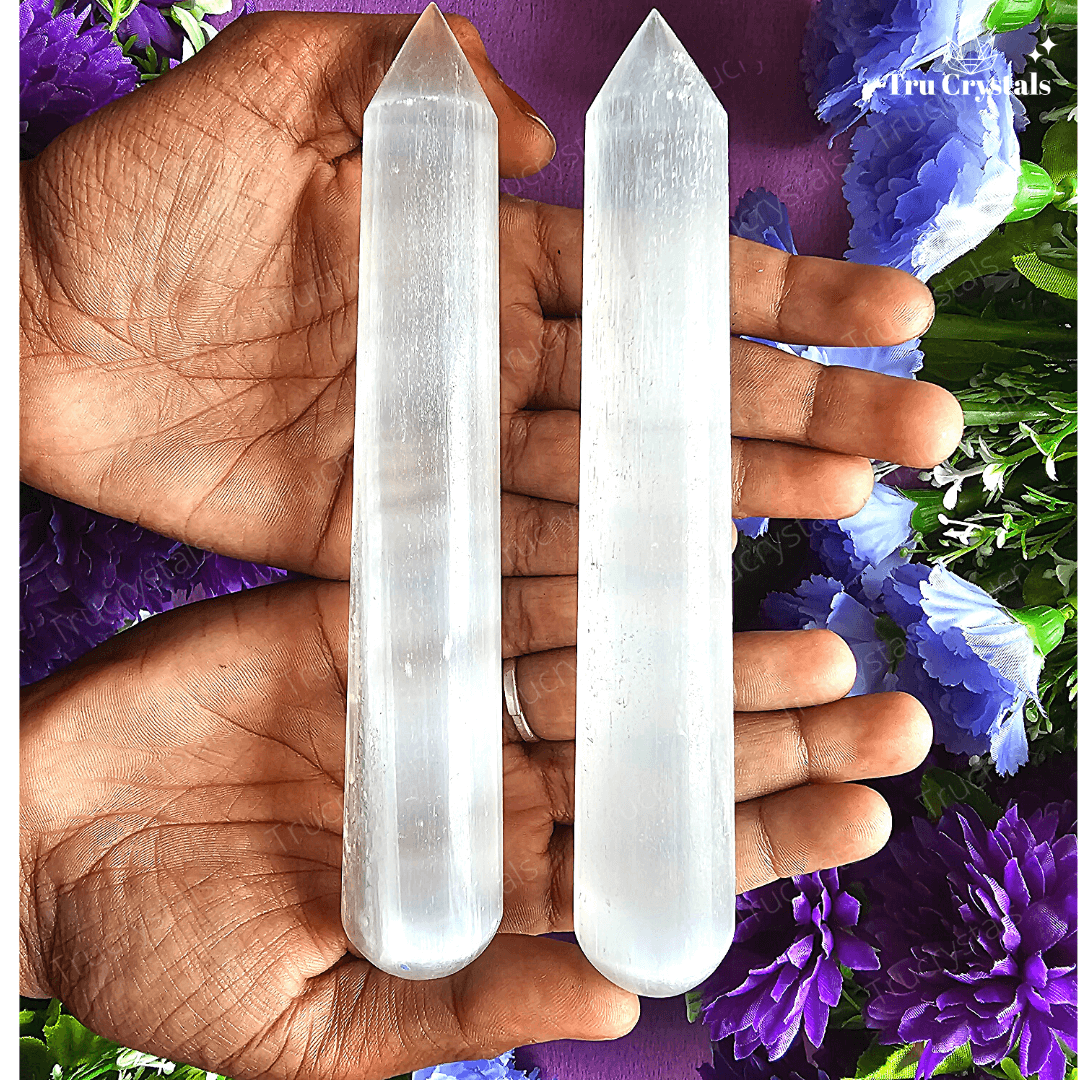 Energy healing
Peacefulness
Harmony In life
Happy & positive