Regular price
Sale price
Rs. 639.00
Unit price
per
Sale
Sold out
Size: 4 inch selenite Bar
Adorn your car with this beautiful Selenite Evil eye Hanging. A beautiful way to protect your car and bring in that positive driving energy when you spend your time on the road and in traffic. 
It has been studied in many ways and is proved that the excess traffic and traffic jams create more stress than anything else. Bring in a bit of a positive mindset when you experience road rage and stress with this beautiful selenite stone. 
Selenite is perfect for all types of energy cleansing. It is one of the very few minerals that has the ability to quickly unblock stagnant energy and remove negative energy. 
Selenite shields a person or space from outside influences. Selenite can evoke protection from the angelic realm and also dispels negative energy. The powerful energies of Selenite help one connect with one's guides, guardians, Consciousness, and Higher Self. Selenite can be held or placed around a person to facilitate such a connection.
All the crystals come with a how-to-use, charge, set intention guide, which contains all the information the individual needs to use the crystals.
View full details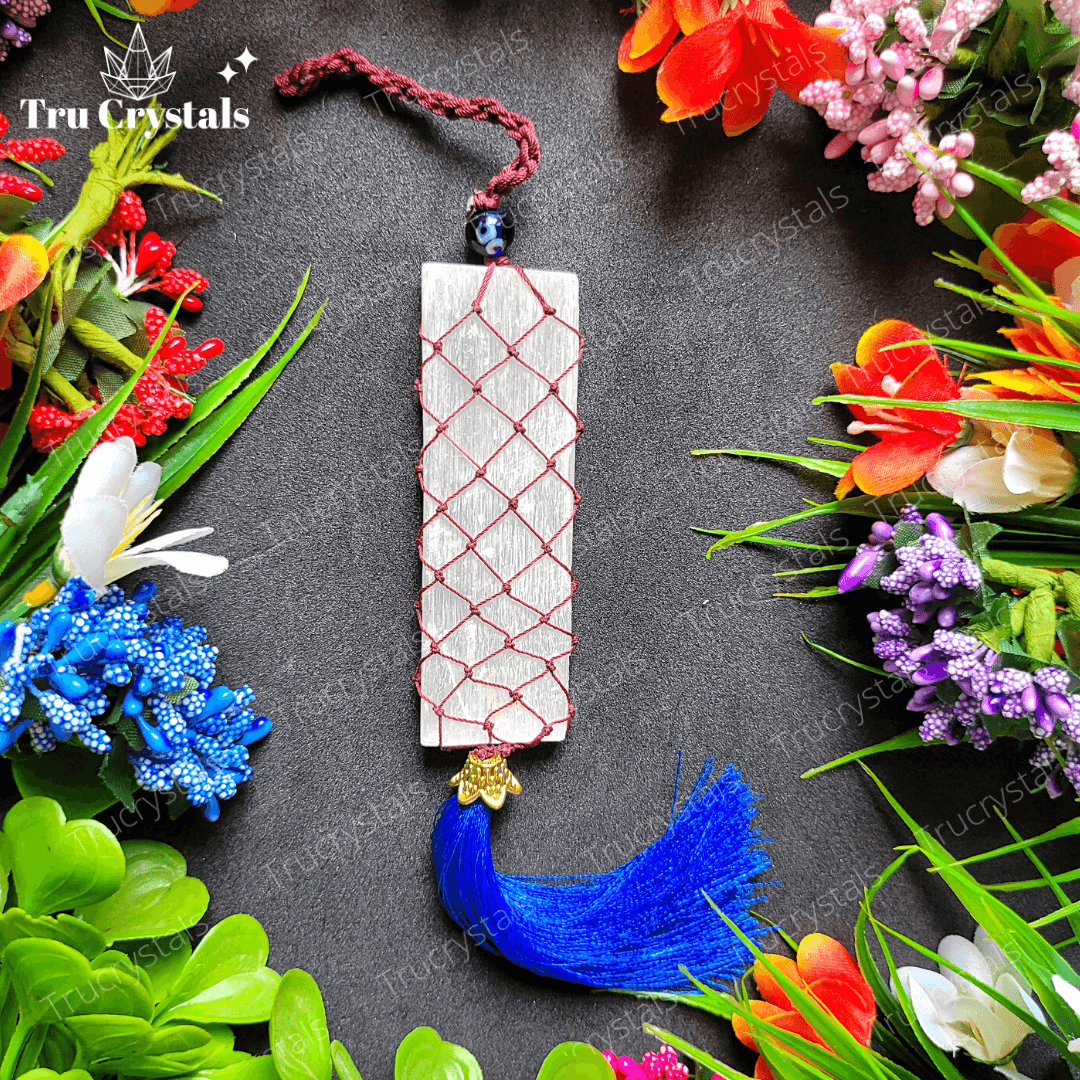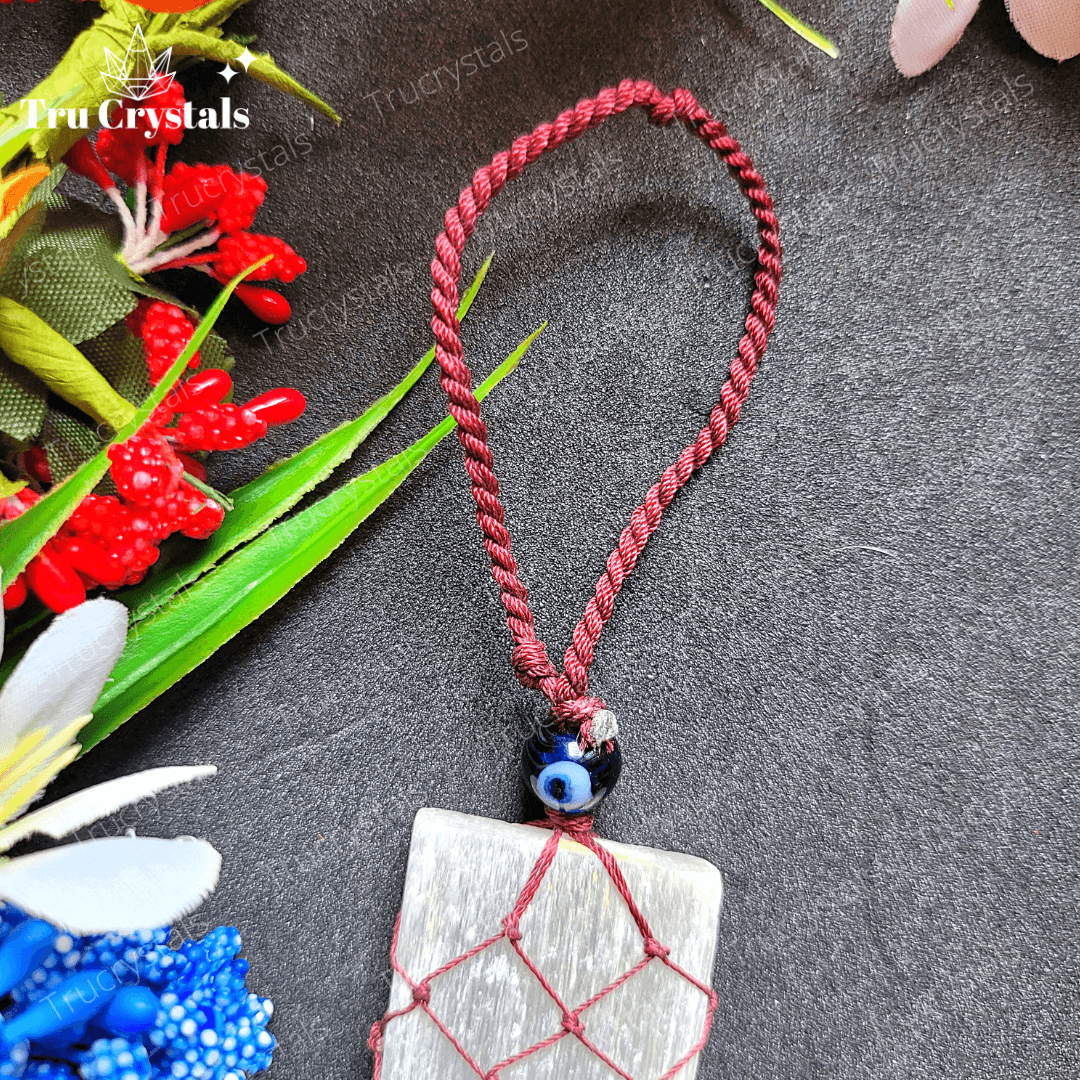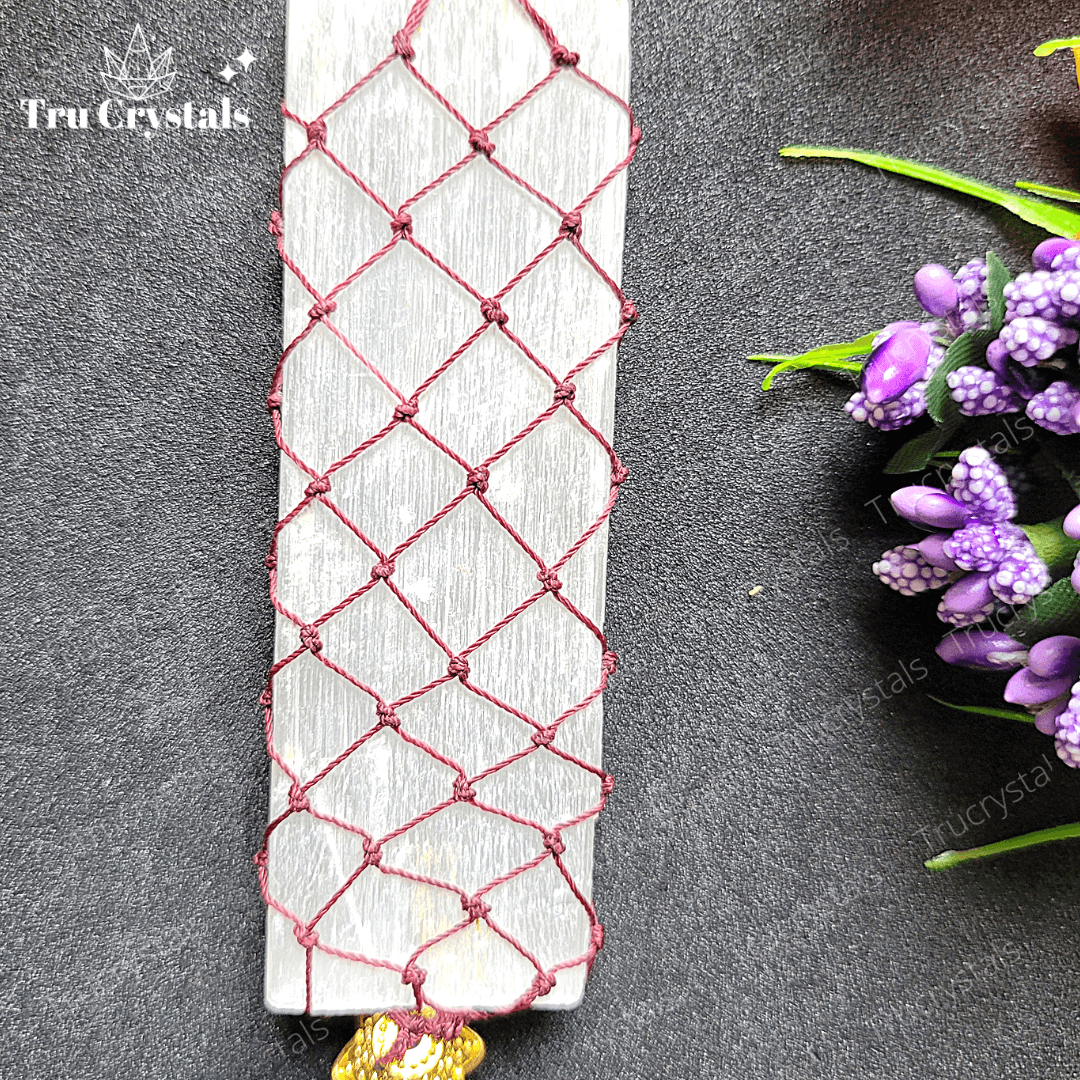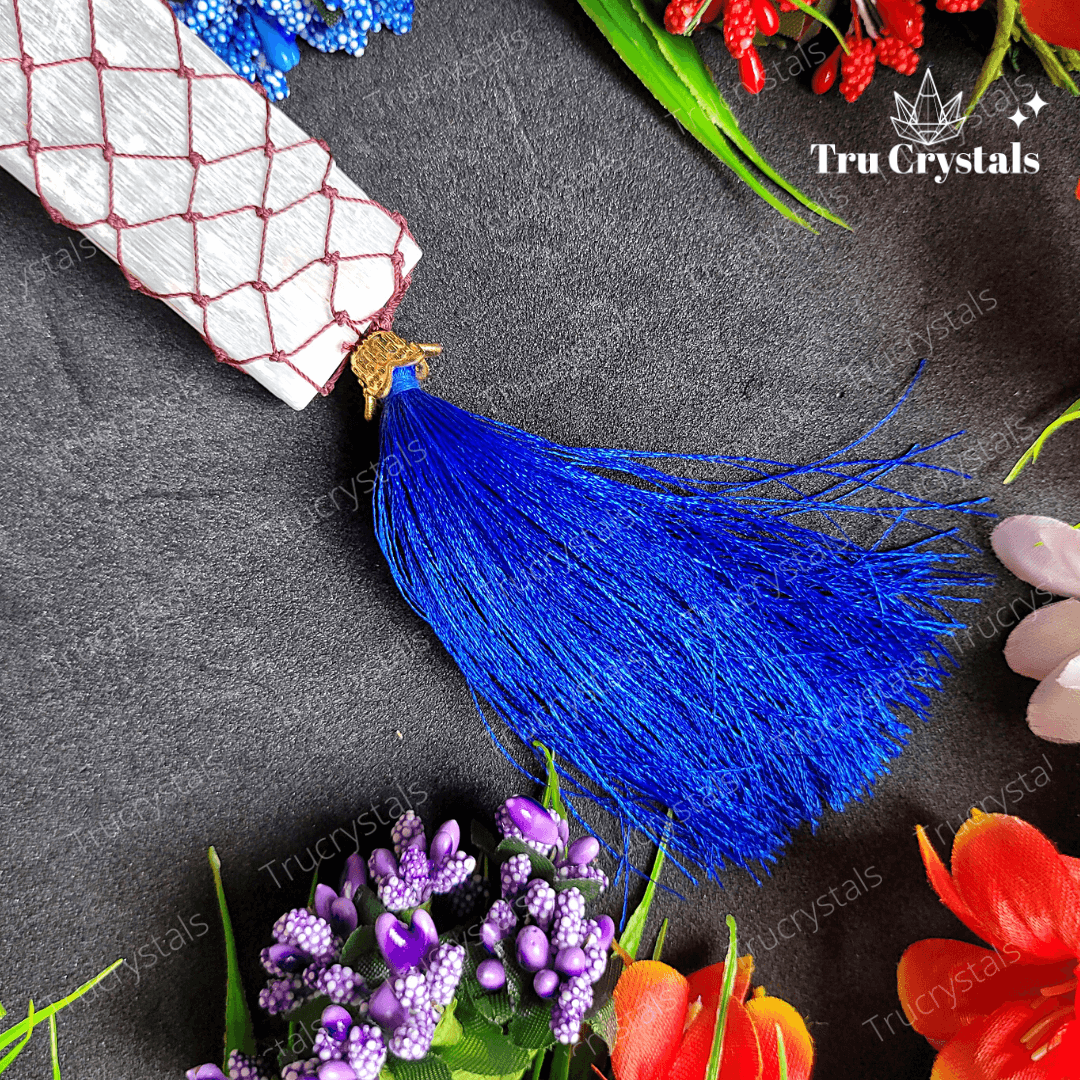 Selenite Evil Eye Hanging for car
Such a beautiful bar crystal. Very happy with the purchase. Gives positive and " feeling safe" vibes.
Energy healing
Peacefulness
Harmony In life
Happy & positive