Regular price
Sale price
Rs. 459.00
Unit price
per
Sale
Sold out
The tradition of using Sacred Sage to ward off evil spirits and negative energies and white sage has been used in ceremonies to seek blessings of health and prosperity, banish spirits, encourage protection. Sacred sage can amplify any clearing and protective techniques that you are already using. As a plant, and a living being, sage also has a Spirit. The Spirit of sage is dedicated to offering protection, blessings, and clearing.
To burn a smudge stick -just light the tip, blow it out, and either wave in the air or place it in a glass or metal container (one that will not burn) with sand or salt placed therein to hold the smudge upright. To extinguish, invert the smudge into the sand or salt to smother. Smudges put out a lot of soothing smoke.
Sage Smudging is a ritual where the leaves of the Sage plant are burned, and the smoke is directed into and onto areas that are in need of clearing and protection. The idea is that as the leaves are burned, and you speak express your gratitude for its assistance, the spirit of the sage plant releases its energy of protection and clearing into space or onto the object that needs clearing.
As the smoke moves through the room or over a surface, the smoke attaches itself to any heavy, negative energy that is within the space, object or being. As the smoke clears, the spirit of White Sage carries with it the negative energy that was once attached, back up to the Spiritual Light.
All the crystals come with a how-to-use, charge, set intention guide, which contains all the information the individual needs to use the crystals.
View full details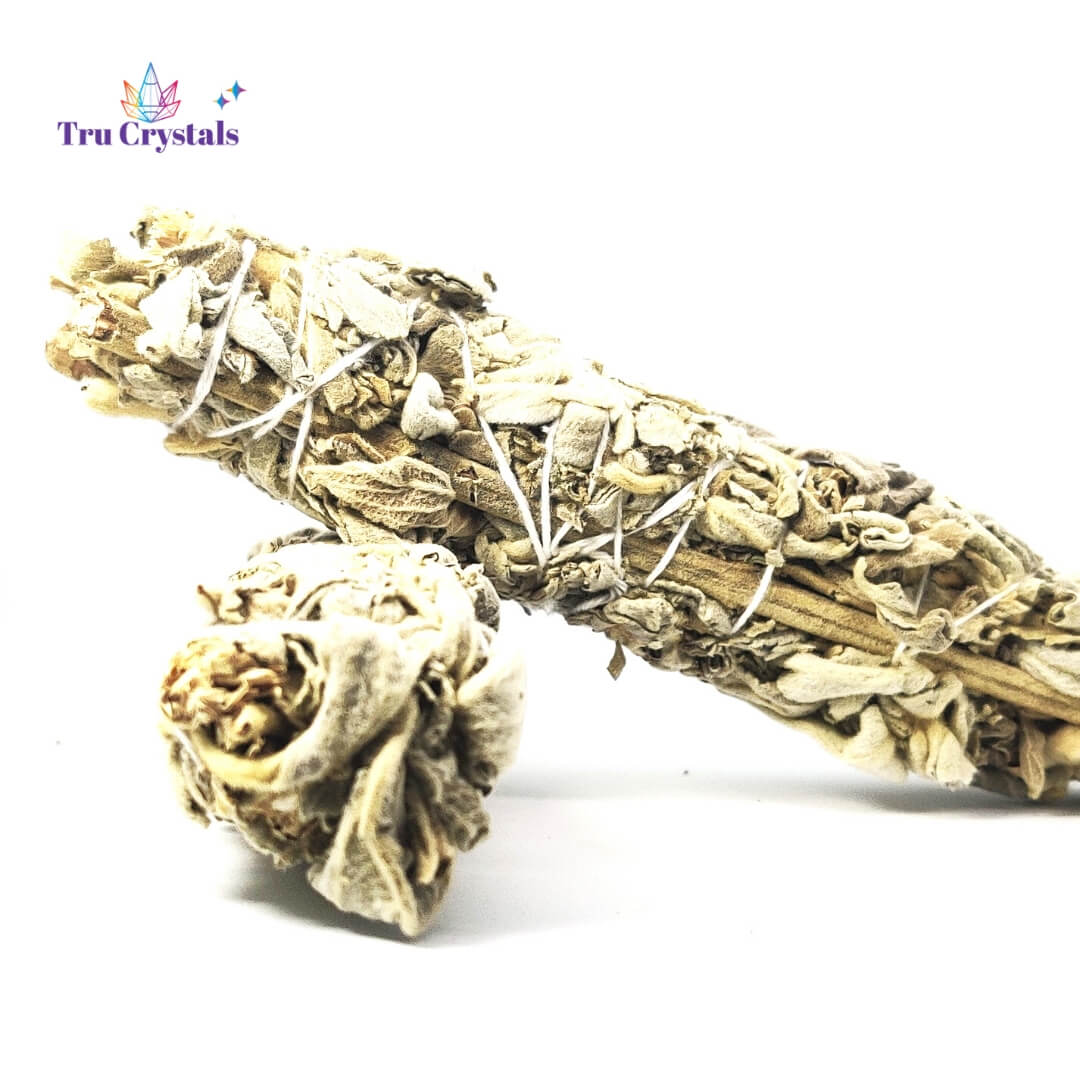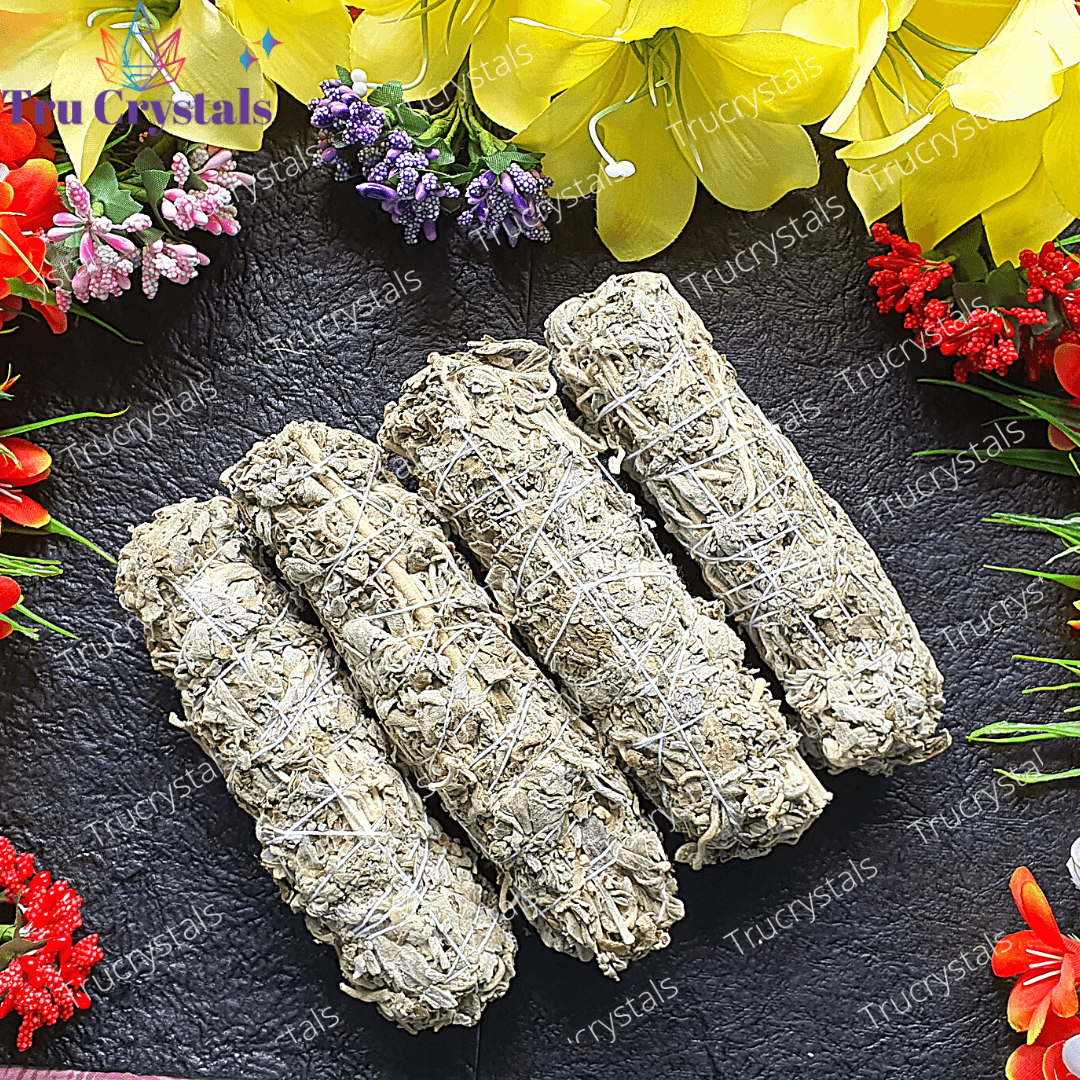 Energy healing
Peacefulness
Harmony In life
Happy & positive