Regular price
Rs. 1,080.00
Regular price
Sale price
Rs. 1,080.00
Unit price
per
Sale
Sold out
Introducing the exquisite Ruby Zoistite Palm Stone, a remarkable fusion of two precious gemstones that harmoniously combines the fiery energy of Ruby with the soothing vibrations of Zoistite. This stunning crystal specimen serves as a powerful tool for spiritual growth, healing, and emotional balance.

 The palm stone is designed to fit comfortably in the palm of your hand, allowing you to connect with its energy and experience its transformative properties.

Ruby, known as the stone of passion and vitality, infuses the Ruby Zoisite Palm Stone with its vibrant energy. It stimulates the heart chakra, enhancing love, courage, and enthusiasm for life. Ruby encourages the pursuit of dreams, boosts motivation, and revitalizes energy levels. It also brings about a sense of self-confidence and empowers the wearer to take action in achieving their goals.

Complementing the energy of Ruby, Zoisite, also known as Anyolite, offers a calming and balancing influence. It brings harmony to the heart and mind, promoting inner peace and emotional healing. Zoisite is a stone of transformation, assisting in releasing negative patterns and promoting positive growth. It encourages spiritual exploration and aids in connecting with higher realms of consciousness.

The Ruby Zoistite Palm Stone serves as a powerful ally for those seeking emotional healing, balance, and spiritual transformation. Holding this stone during meditation or placing it on the body can help release energetic blockages, align the chakras, and promote a sense of overall well-being. Its gentle yet potent energy can soothe anxiety, reduce stress, and enhance clarity of thought.

Whether you are a crystal enthusiast, energy worker, or simply someone looking for a beautiful and meaningful gemstone, the Ruby Zoisite Palm Stone is a must-have addition to your collection. Its captivating beauty, combined with its powerful metaphysical properties, makes it a cherished and versatile tool for personal growth and transformation.


View full details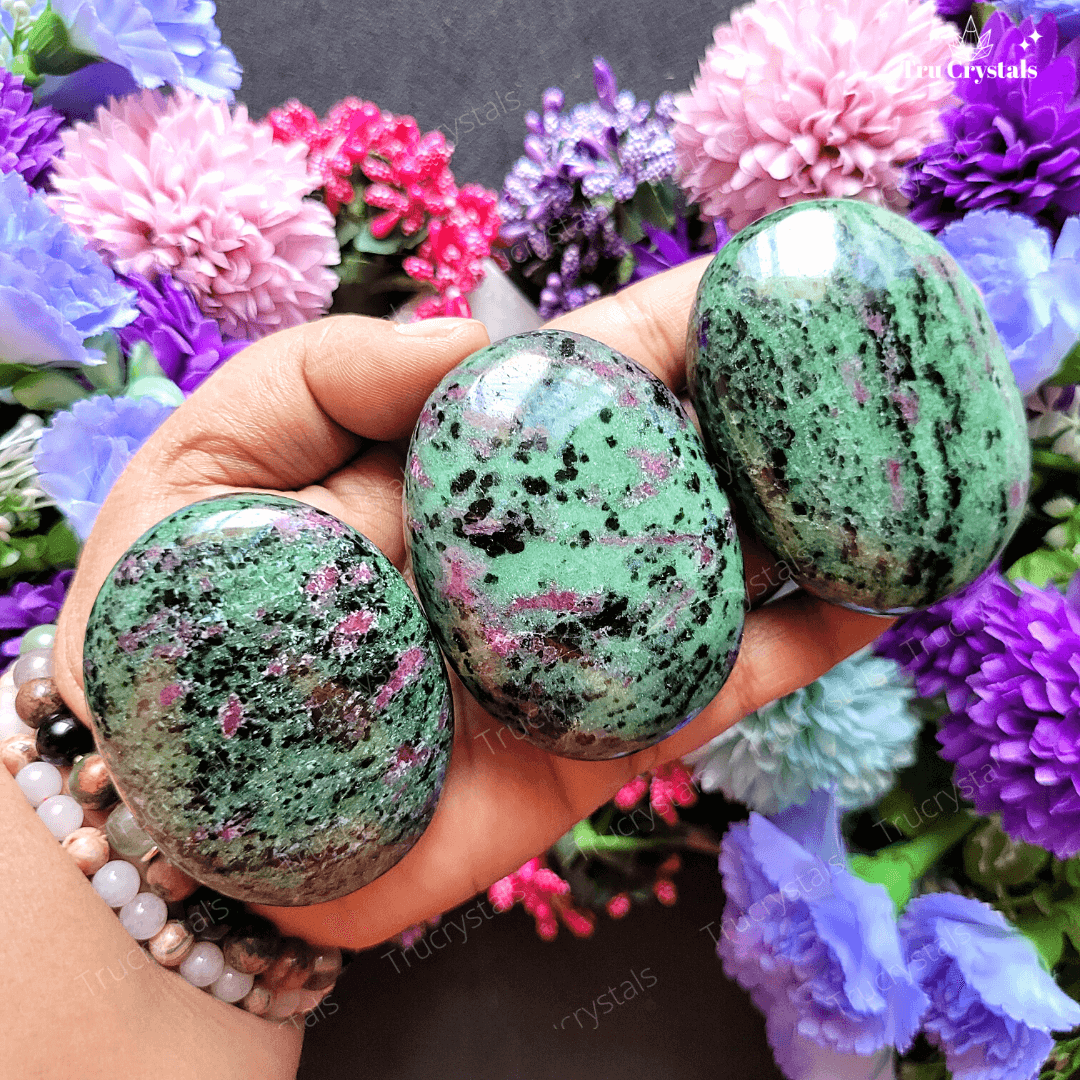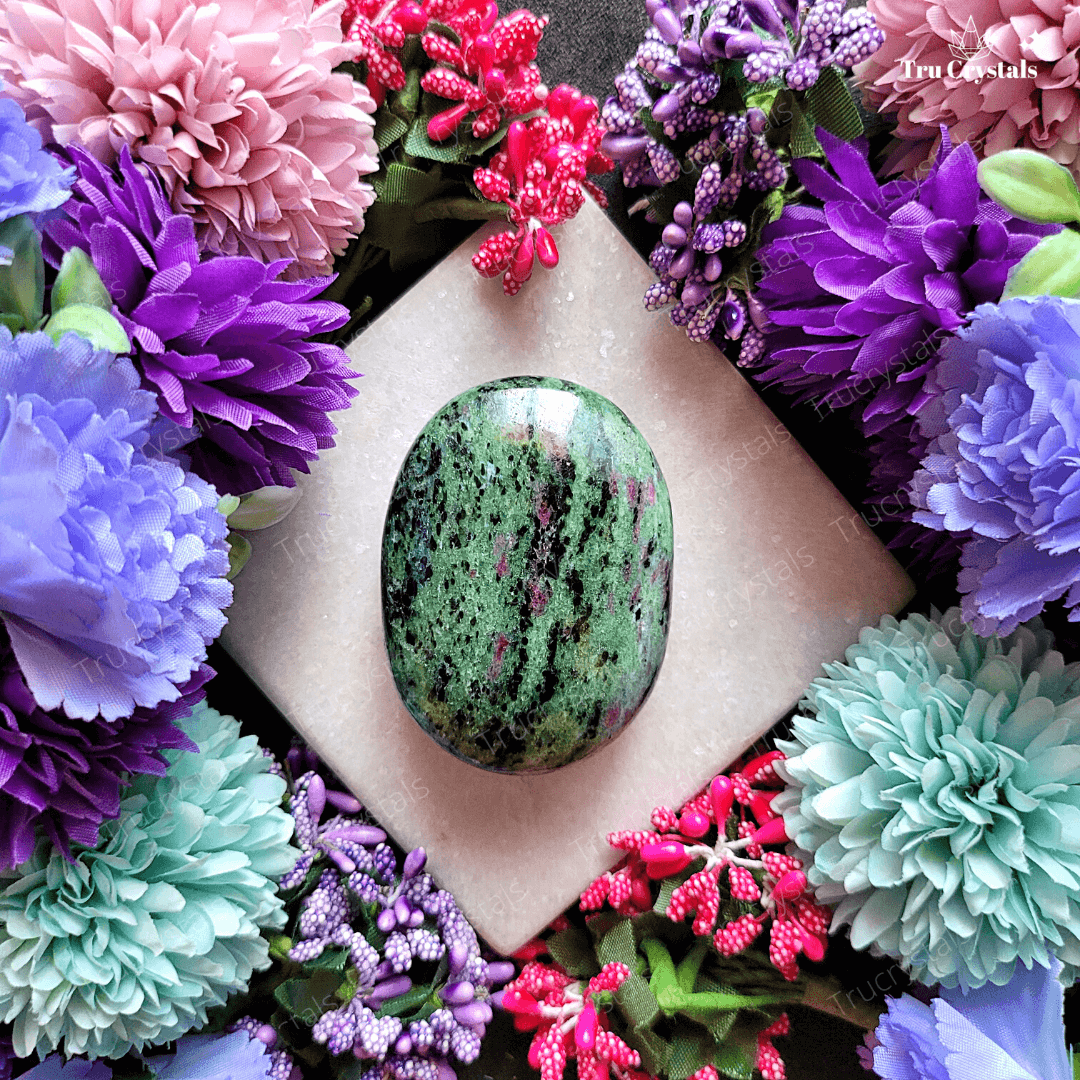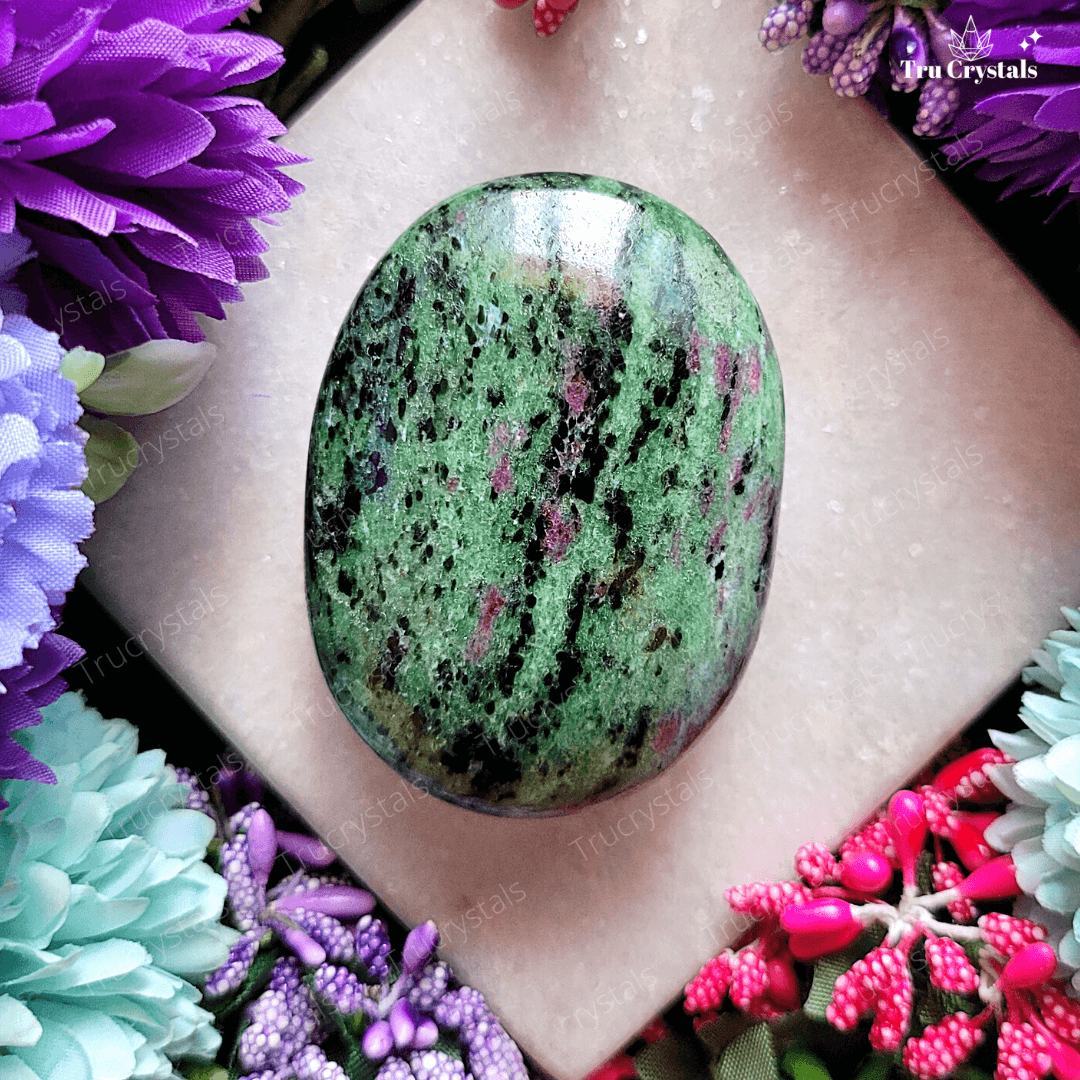 Energy healing
Peacefulness
Harmony In life
Happy & positive