Regular price
Rs. 3,349.00
Regular price
Sale price
Rs. 3,349.00
Unit price
per
Sale
Sold out
Rose Quartz Mandarin Ducks are symbol of love, harmony, and beauty. Crafted with utmost care and precision, these stunning figurines are more than just decorative pieces; they carry deep spiritual significance and a powerful aura that can enhance the energy of any space.

Each Mandarin Duck is carved from authentic rose quartz, a crystal known for its gentle and loving energies. The soft, rosy hue of the stone evokes feelings of compassion, tenderness, and emotional healing. 

Mandarin Ducks symbolize love, fidelity, and a harmonious relationship in various cultures. These birds are believed to mate for life, making them a popular emblem of lasting love and happy marriages.

 In Feng Shui, Mandarin Ducks are considered powerful symbols for attracting and maintaining love and affection in relationships. Placing these rose quartz ducks in the relationship corner of your home can help create an atmosphere of love and unity.

 These rose quartz Mandarin Ducks hold deep spiritual meaning and serve as elegant home decor pieces. They make thoughtful and meaningful gifts for weddings, anniversaries, or occasions celebrating love and unity.

Rose quartz is revered for its healing properties. It is said to soothe the heart, release emotional stress, and promote inner peace. Having these Mandarin Ducks around can create a calming ambiance that fosters emotional well-being.

Size: LxBxH : 3.5 x 1 x2.5 Inches

Whether you seek to enhance the love in your relationship or wish to present a meaningful gift to a special couple, our Rose Quartz Mandarin Ducks will radiate affection, positivity, and serenity wherever they reside. Embrace the beauty and energy of these delightful creatures and invite love and harmony into your life.
View full details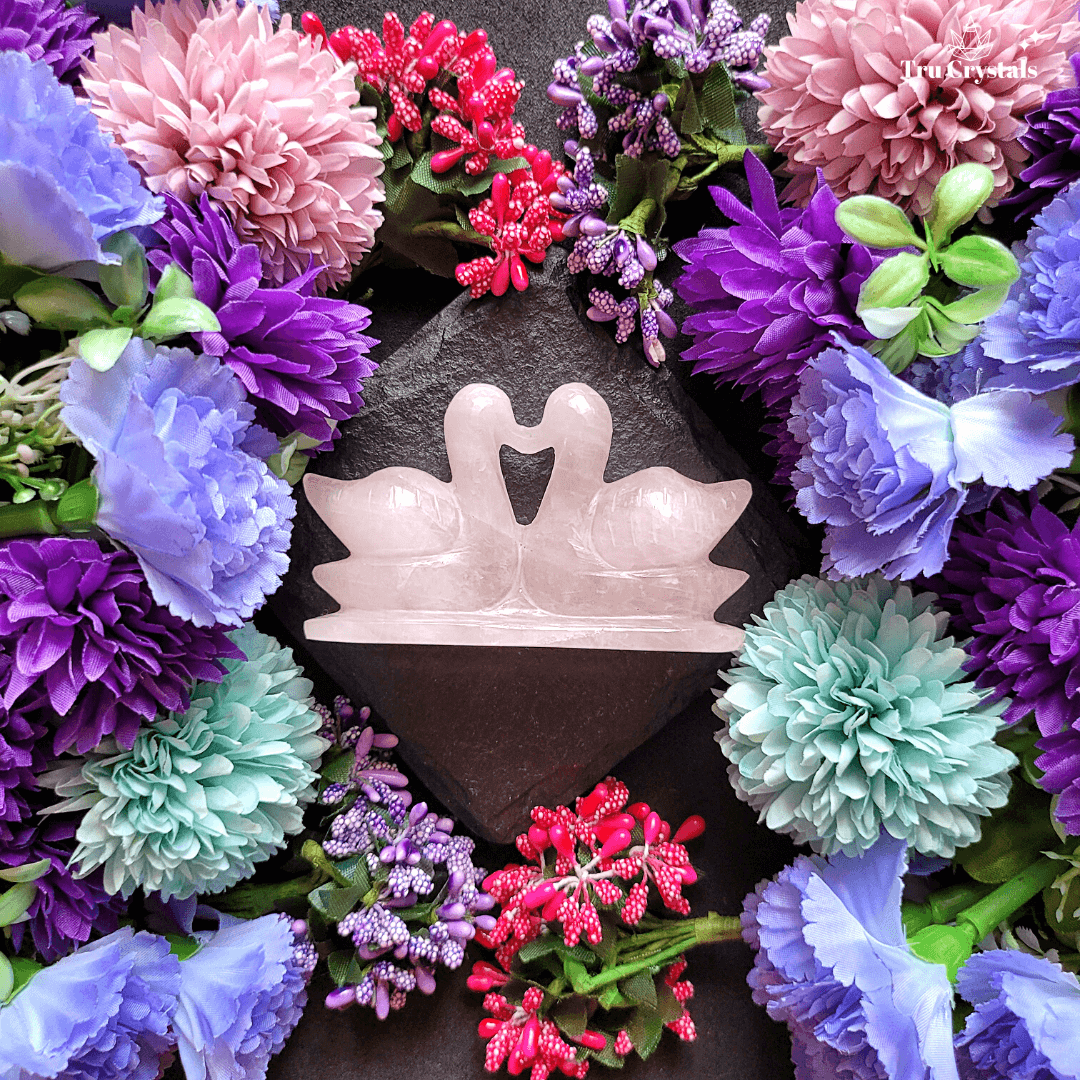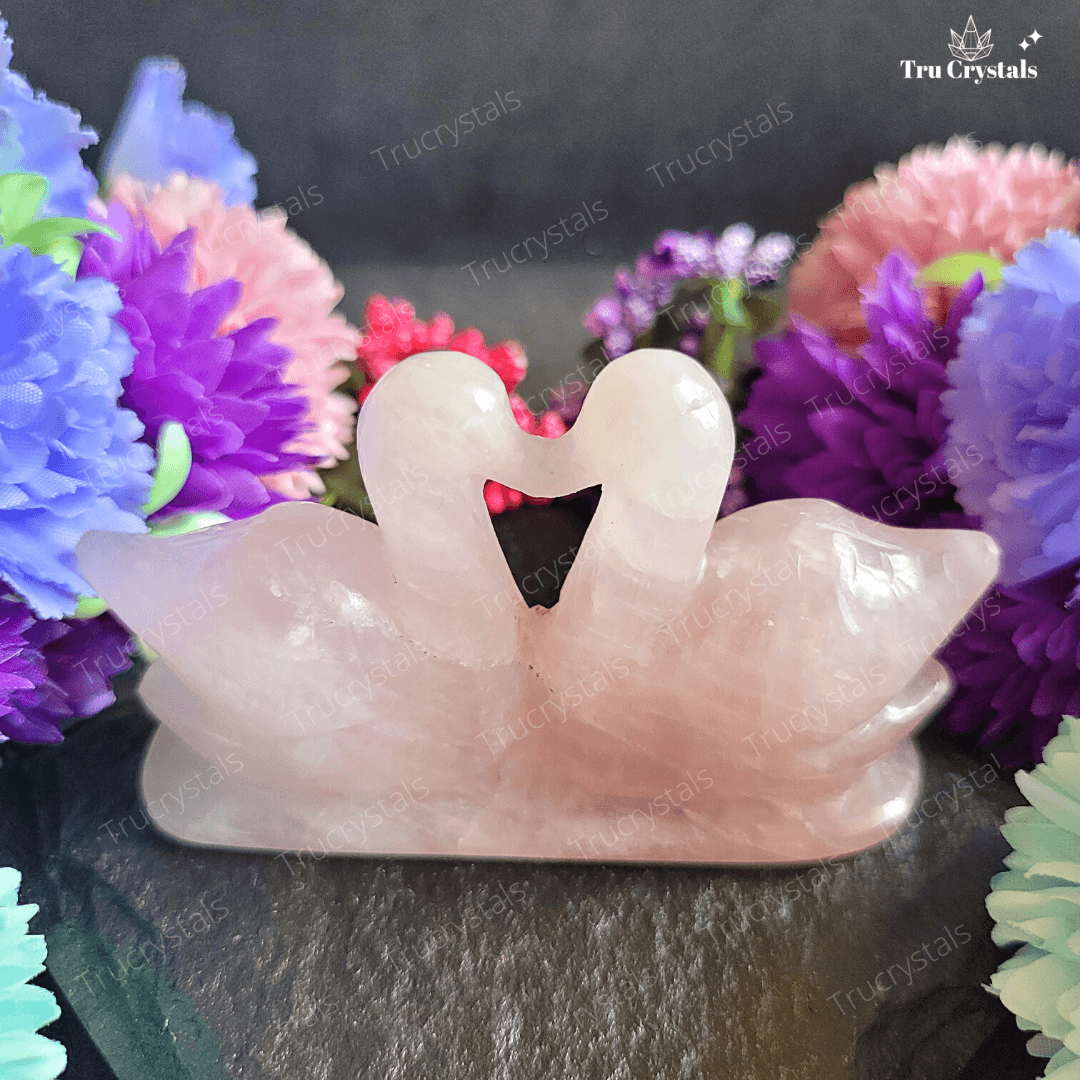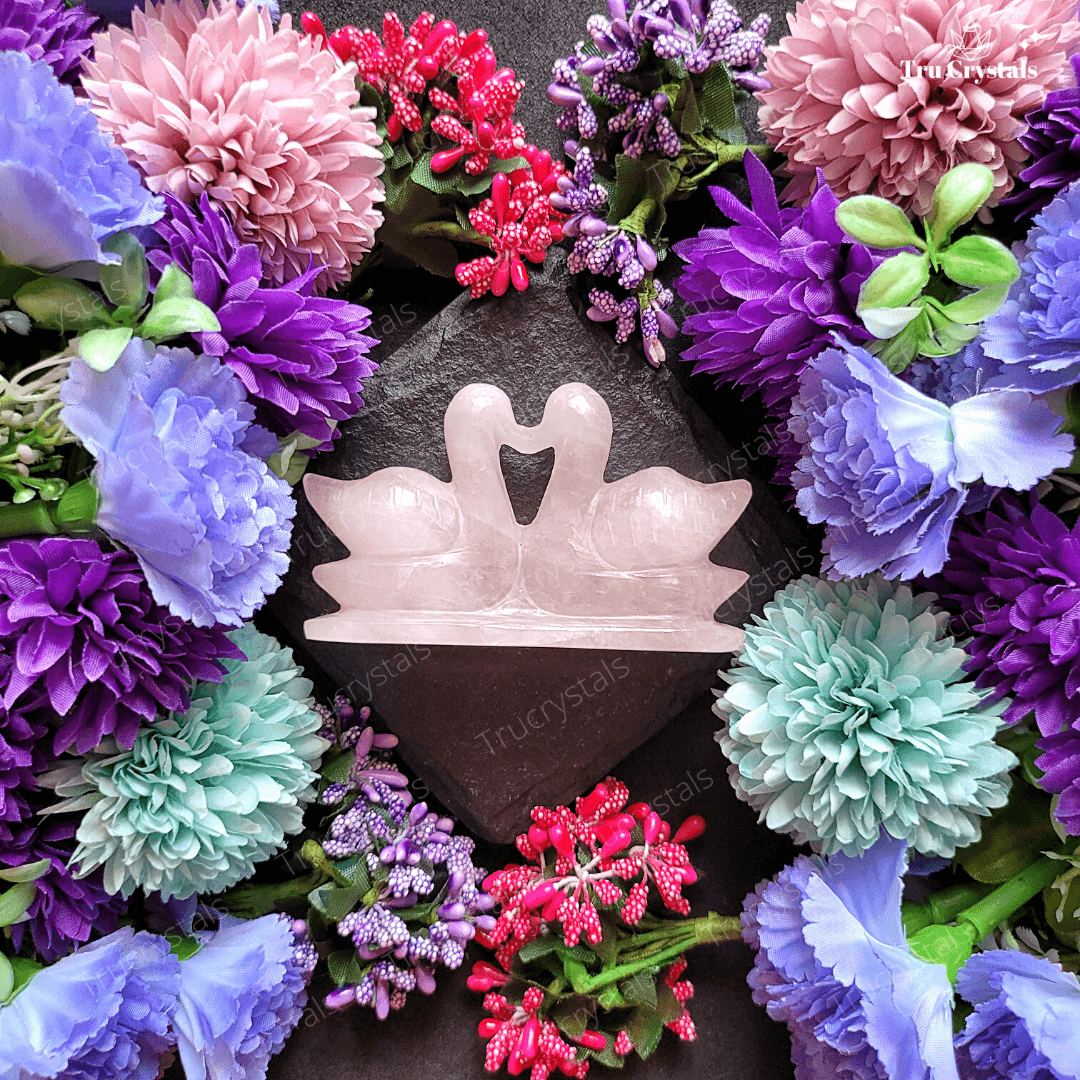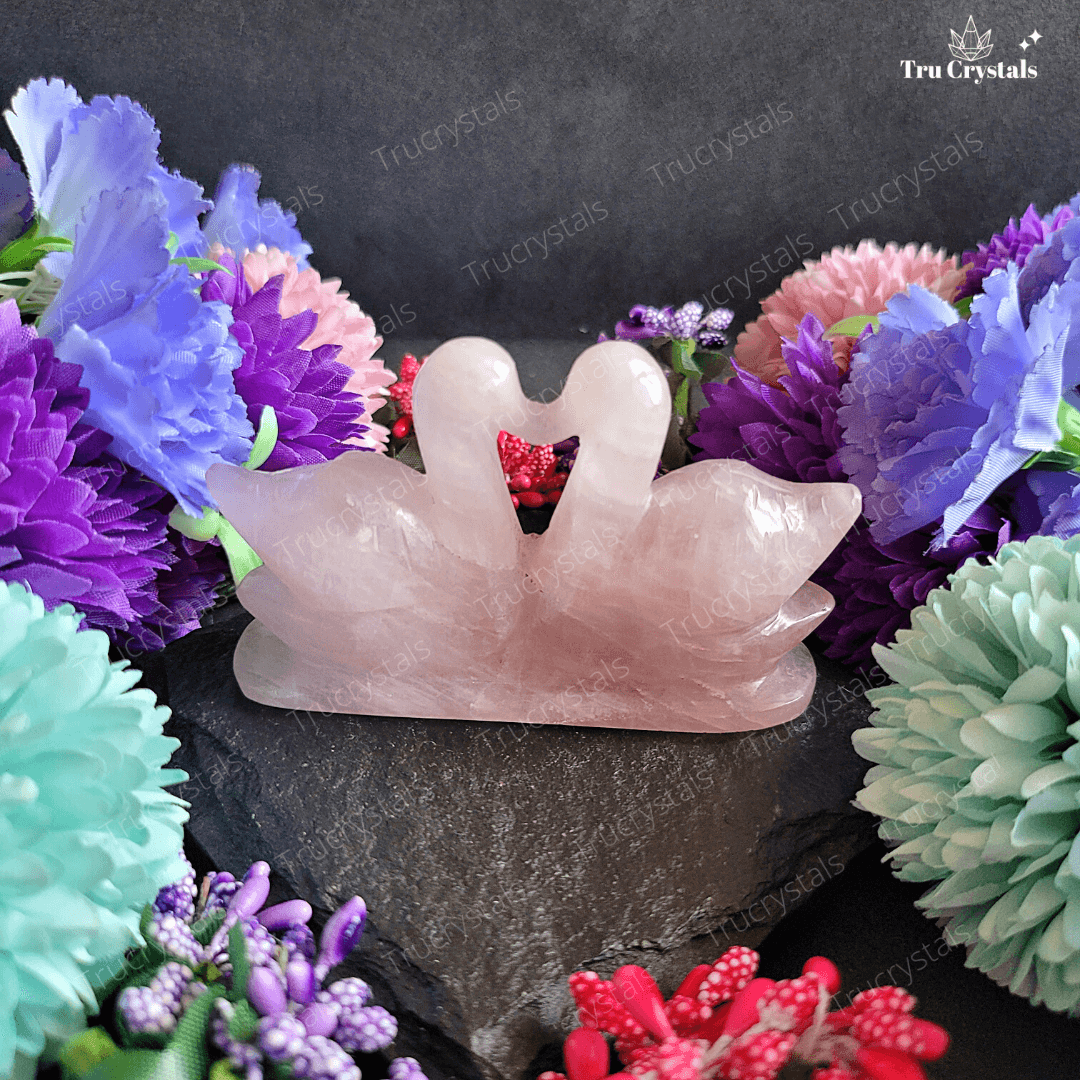 Energy healing
Peacefulness
Harmony In life
Happy & positive