Regular price
Sale price
Rs. 789.00
Unit price
per
Sale
Sold out
Rose Quartz & Amethyst Angel Pendulum, a beautifully crafted divination tool that combines the gentle, loving energy of Rose Quartz with the spiritual wisdom of Amethyst. This unique pendulum is meticulously designed to assist you in accessing your intuition, receiving guidance, and seeking answers to life's questions.

The pendulum is meticulously handcrafted using genuine Rose Quartz and Amethyst gemstones. Both these crystals are renowned for their healing properties and are believed to enhance spiritual awareness and emotional balance.

The pendulum features a stunning angel-shaped pendant made from Rose Quartz. This angelic representation symbolizes protection, love, and divine guidance, making it a powerful and comforting tool during divination and spiritual practices.

Rose Quartz is often referred to as the "Stone of Love" and is associated with compassion, peace, and emotional healing. Its calming energy can help dissolve negative emotions and replace them with feelings of self-love and acceptance.

Amethyst is a stone of spiritual insight and intuition. It is known to heighten psychic abilities and enhance one's connection to the spiritual realm. With Amethyst in the pendulum, your divination sessions can become more profound and accurate.

Both Rose Quartz and Amethyst are excellent crystals for cleansing and balancing your energy. They can help dispel negativity, promote inner harmony, and create a sense of tranquility in your spiritual practice.

This pendulum can be used for various divination purposes, including dowsing, seeking answers to specific questions, and gaining insights into challenging situations. It's suitable for both beginners and experienced practitioners alike.

The pendulum's size is perfect for on-the-go use. You can easily carry it in your pocket, purse, or store it safely in its included protective pouch when not in use.

Harness the divine energies of love, healing, and guidance with our Rose Quartz & Amethyst Angel Pendulum. Whether you're a spiritual seeker, a healer, or someone looking to explore the realms of divination, this enchanting pendulum will be a cherished companion on your spiritual journey.

Please note that each pendulum is uniquely handcrafted, and the appearance of the gemstones may vary slightly, making each piece one-of-a-kind.


View full details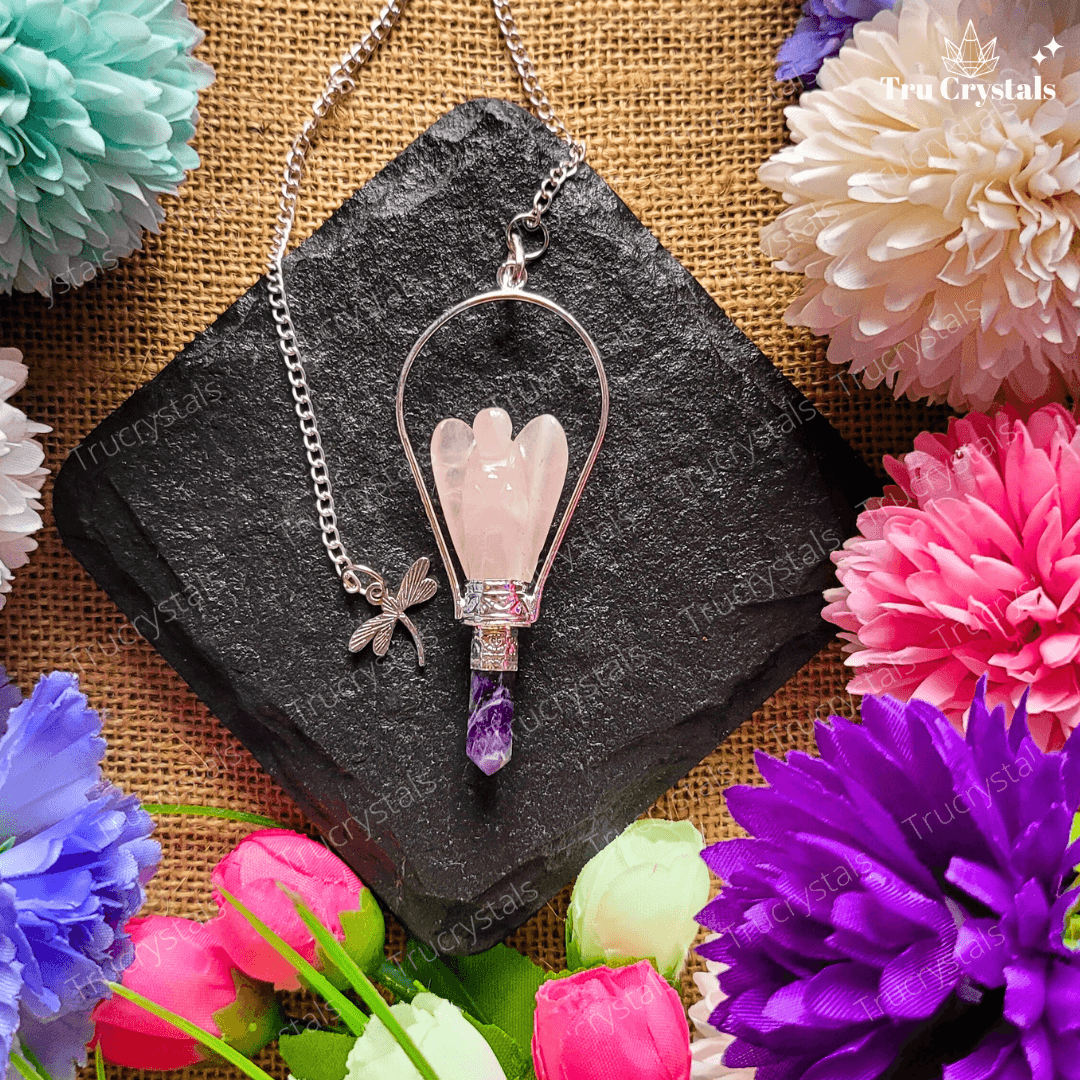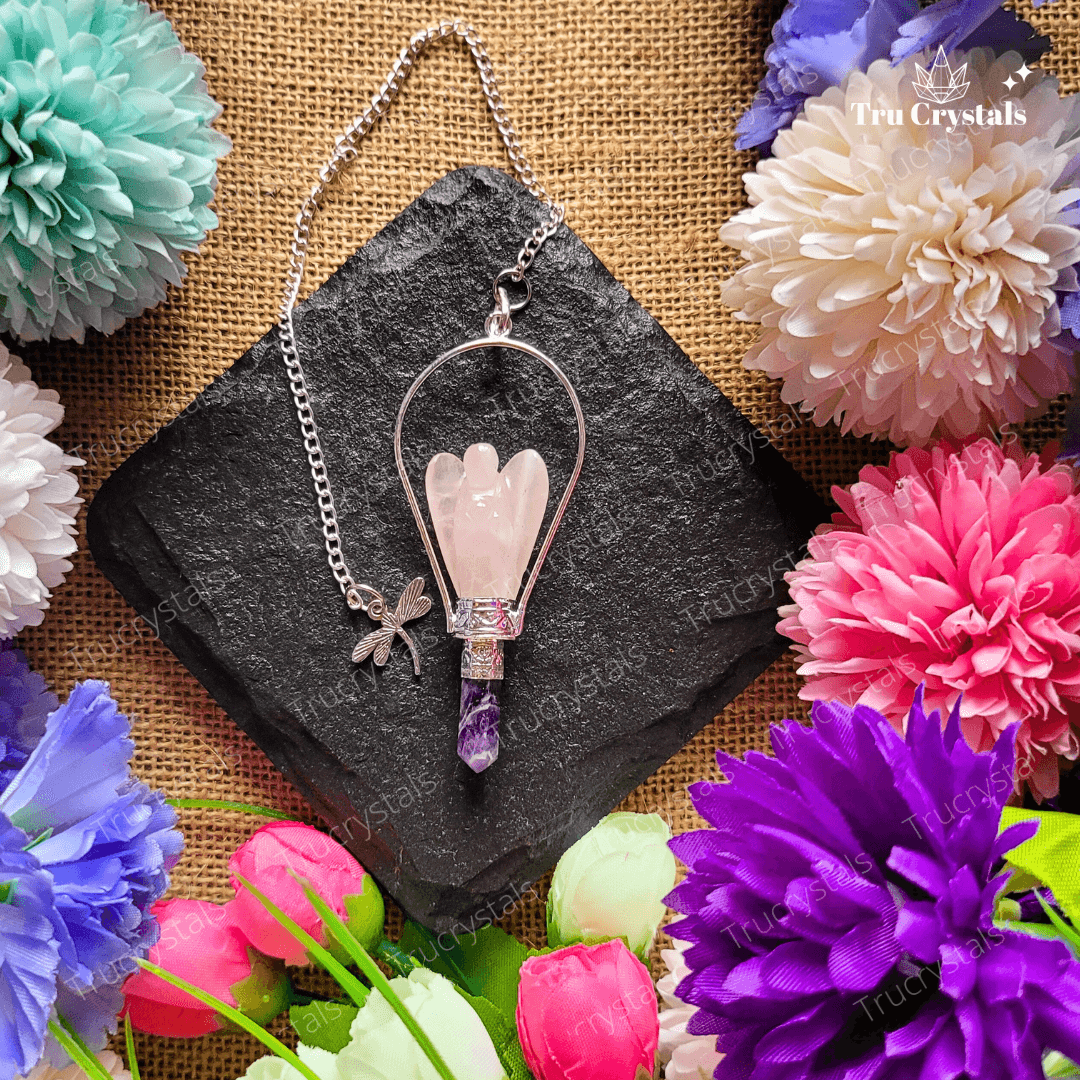 Energy healing
Peacefulness
Harmony In life
Happy & positive