Regular price
Rs. 1,179.00
Regular price
Sale price
Rs. 1,179.00
Unit price
per
Sale
Sold out
Red Jasper Orgone pyramid helps in enhancing your vitality, stamina, and endurance.
This beautiful stone deepens and strengthens your connection to the earth, helping you to remove the stress in your body, ground your energy, and calm your mind. 
SIZE: 3 to 4-inch 
*GST will be calculated during checkout
Read More
View full details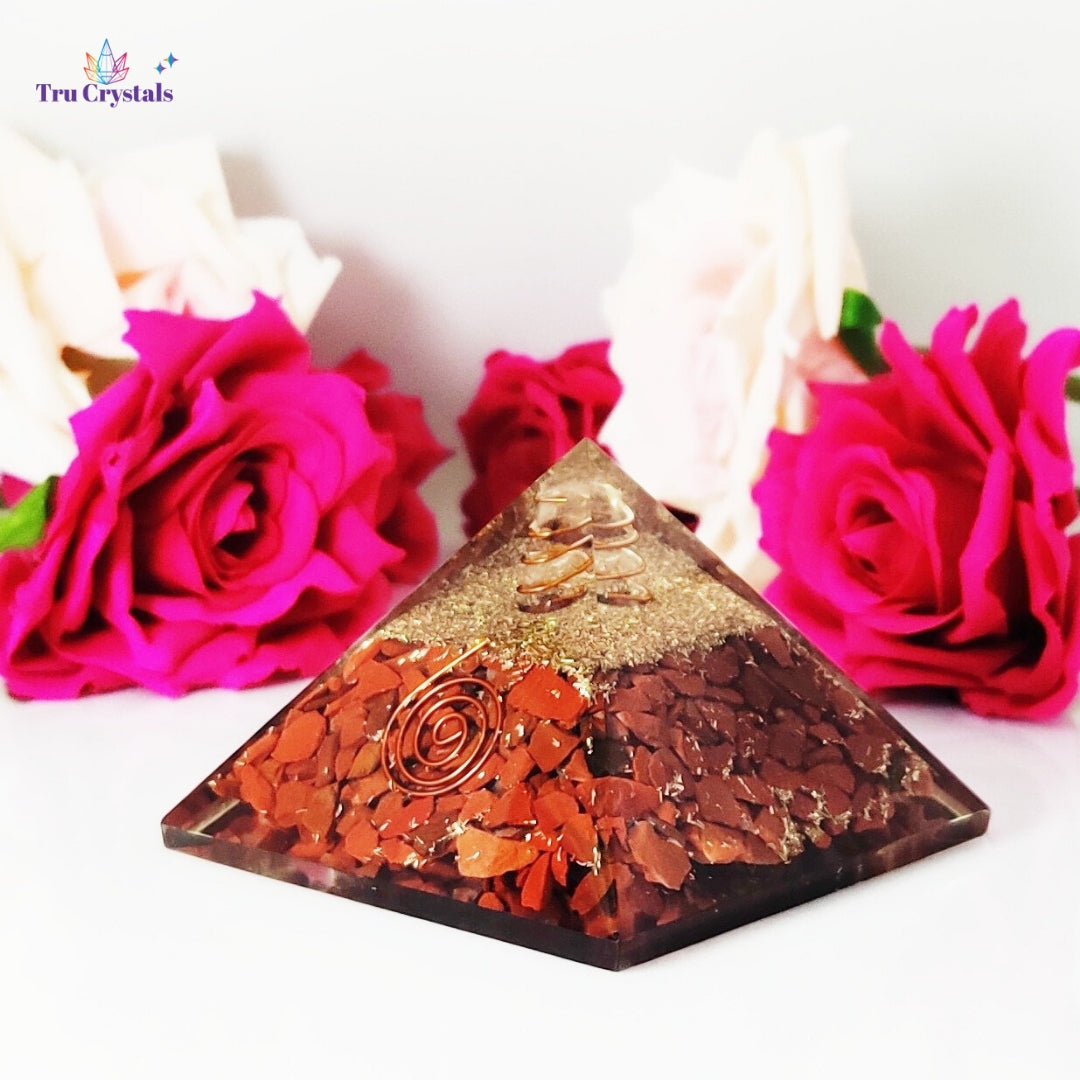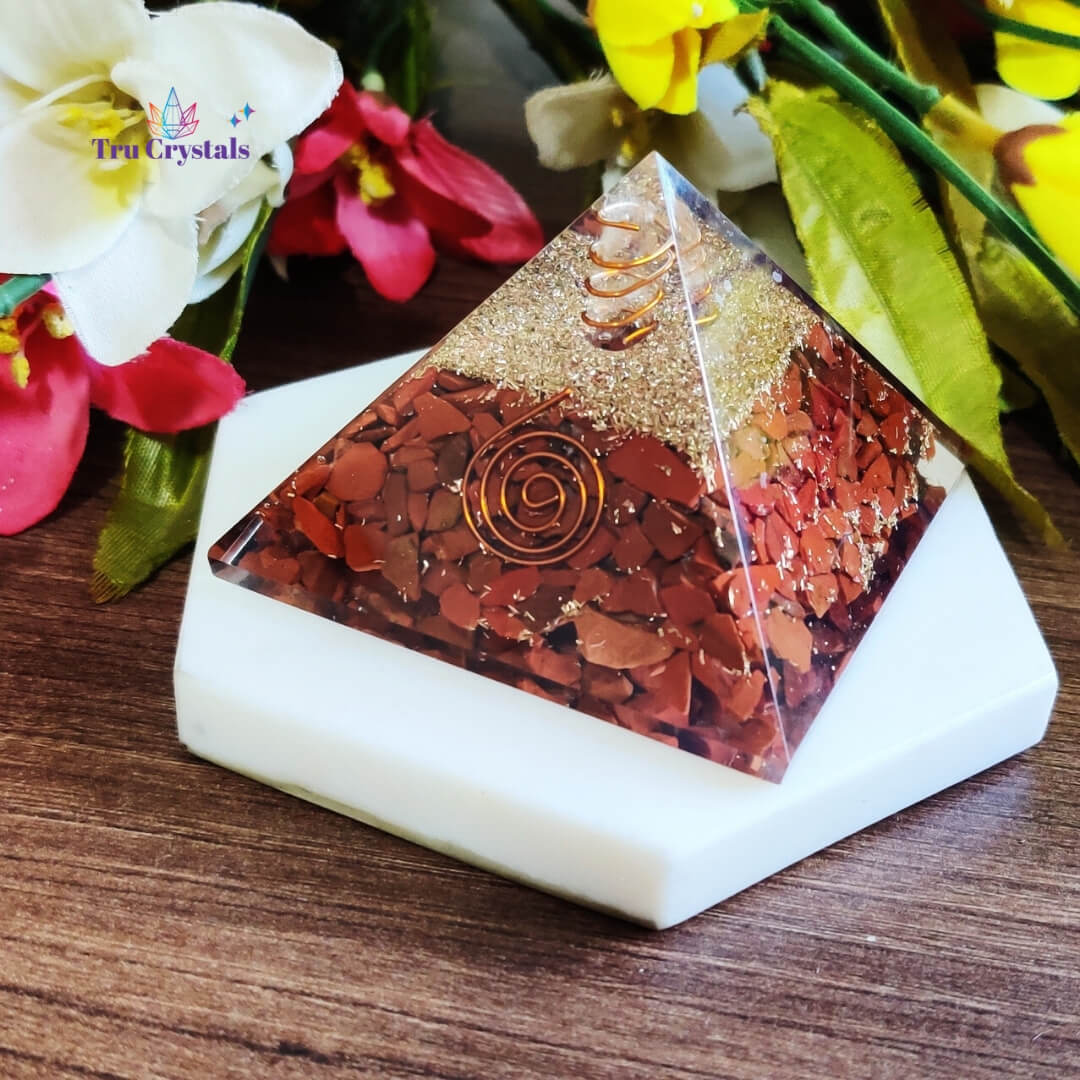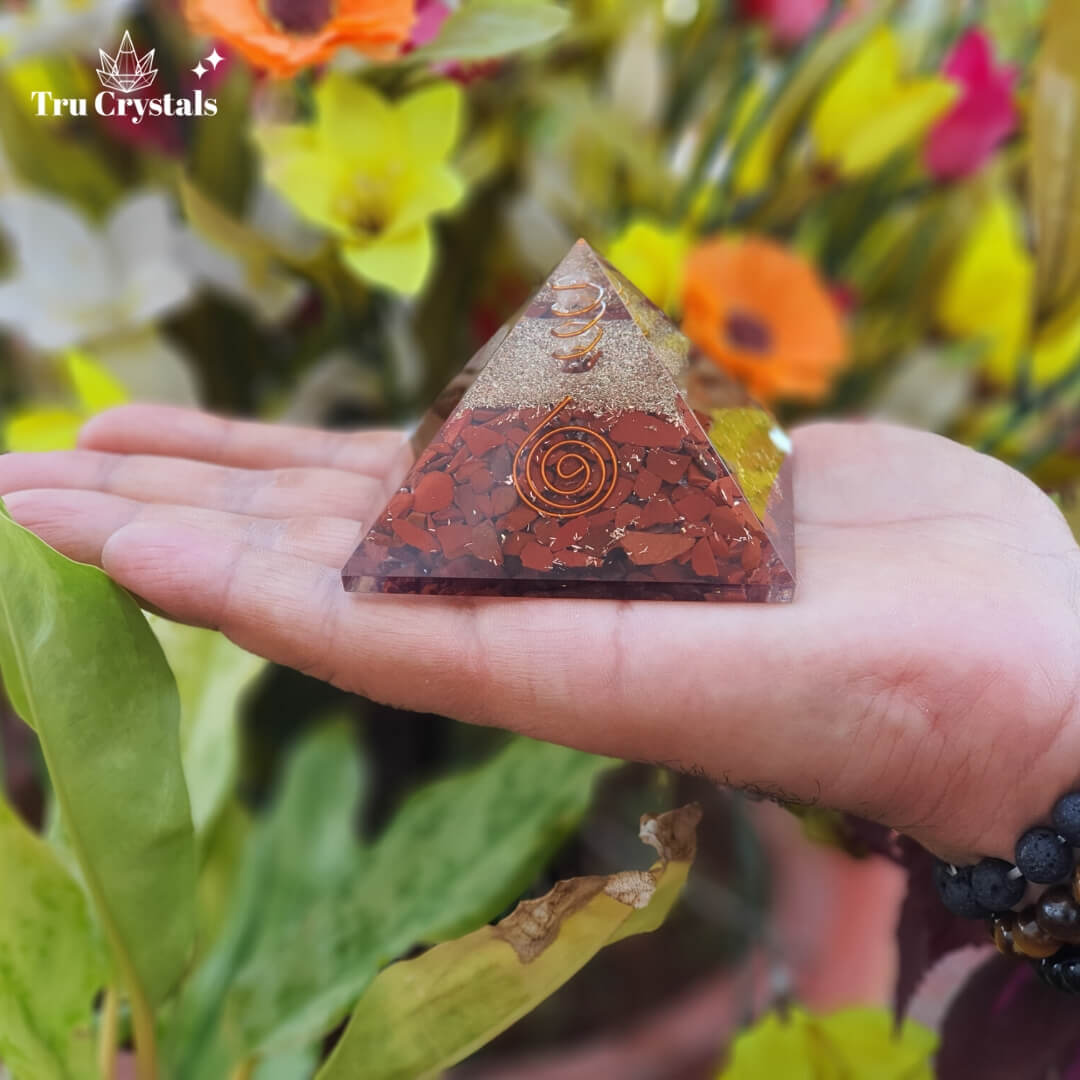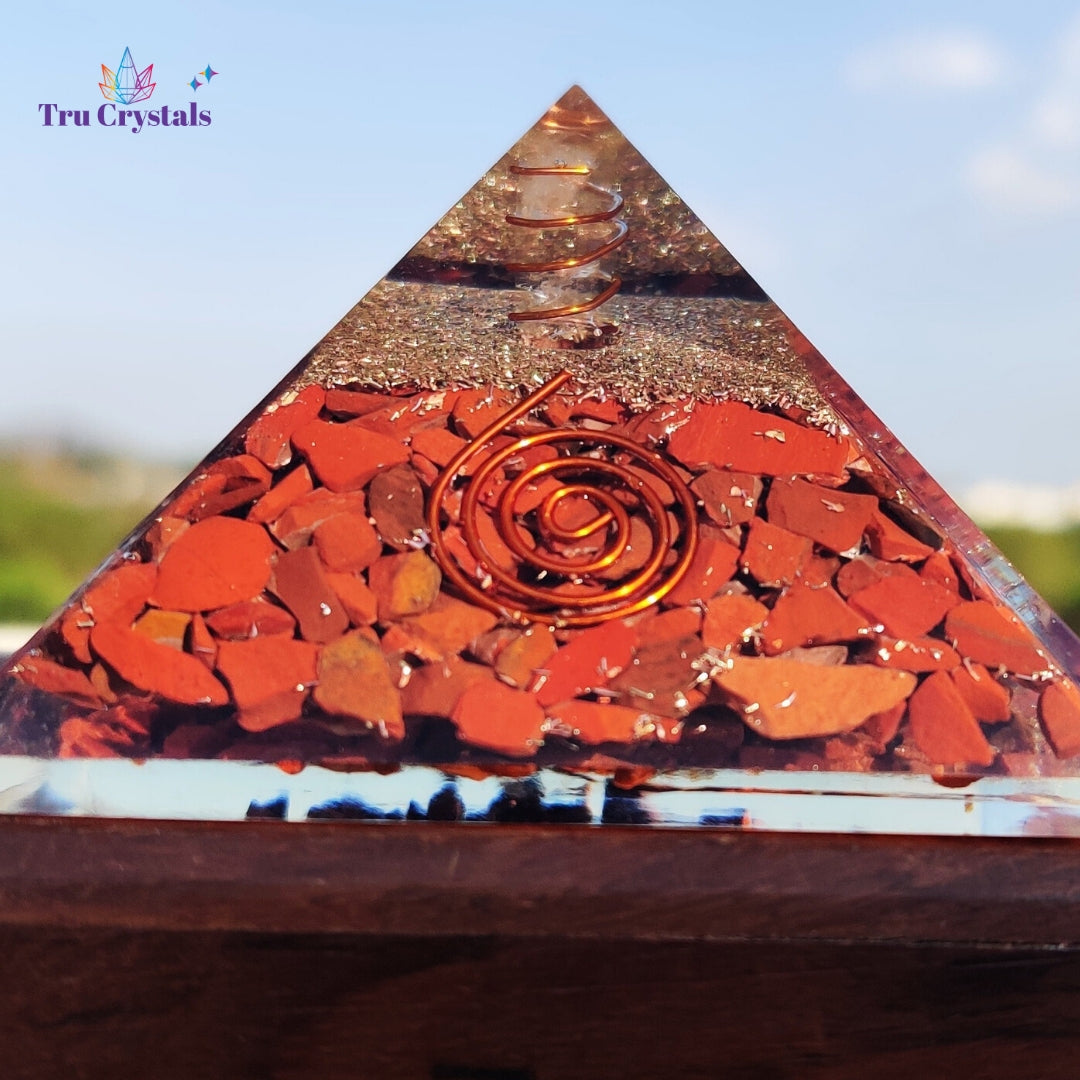 Description

Red Jasper works with your Root Chakra (Earth Chakra) and is connected to family, fears, business, money. It helps keep you grounded, which is needed to properly manifest in this world. Its nickname is "the worry stone" because it helps stabilize the emotions so you don't worry or overthink so much. It's a great calming stone and helps a great deal with stress.
Clear Quartz: Quartz is a deep soul cleanser and is said to be one of the most powerful healing and energy amplifiers on the planet. 
Quartz contains every color possible and stores/absorbs, releases and regulates energy better than any other crystal. 
Quartz will energize other crystals you put around it and can help one align their energetic bodies and release blockages because quartz takes energy to the highest/most perfect state possible.
Holding a piece of quartz in your hand will attune you to your spiritual purpose, double your biomagnetic field, and give you access to a vast spiritual library.
Energy healing
Peacefulness
Harmony In life
Happy & positive