Regular price
Rs. 2,439.00
Regular price
Sale price
Rs. 2,439.00
Unit price
per
Sale
Sold out
About this Mala:
108 beads Red Jasper Mala. Red Jasper promotes peace and patience, it relieves tension and stress., and the courage to overcome all difficulties and domestic violence.  Red Jasper carries a strong spiritual grounding vibration and resonates within the lower three chakras. It creates a strong connection to the earth
This Red Jasper Mala Prayer bead is finished with a natural cotton tassel.
Bead Size: 8mm
Length of Mala: 18 inches
*GST will be calculated during checkout
Read More
View full details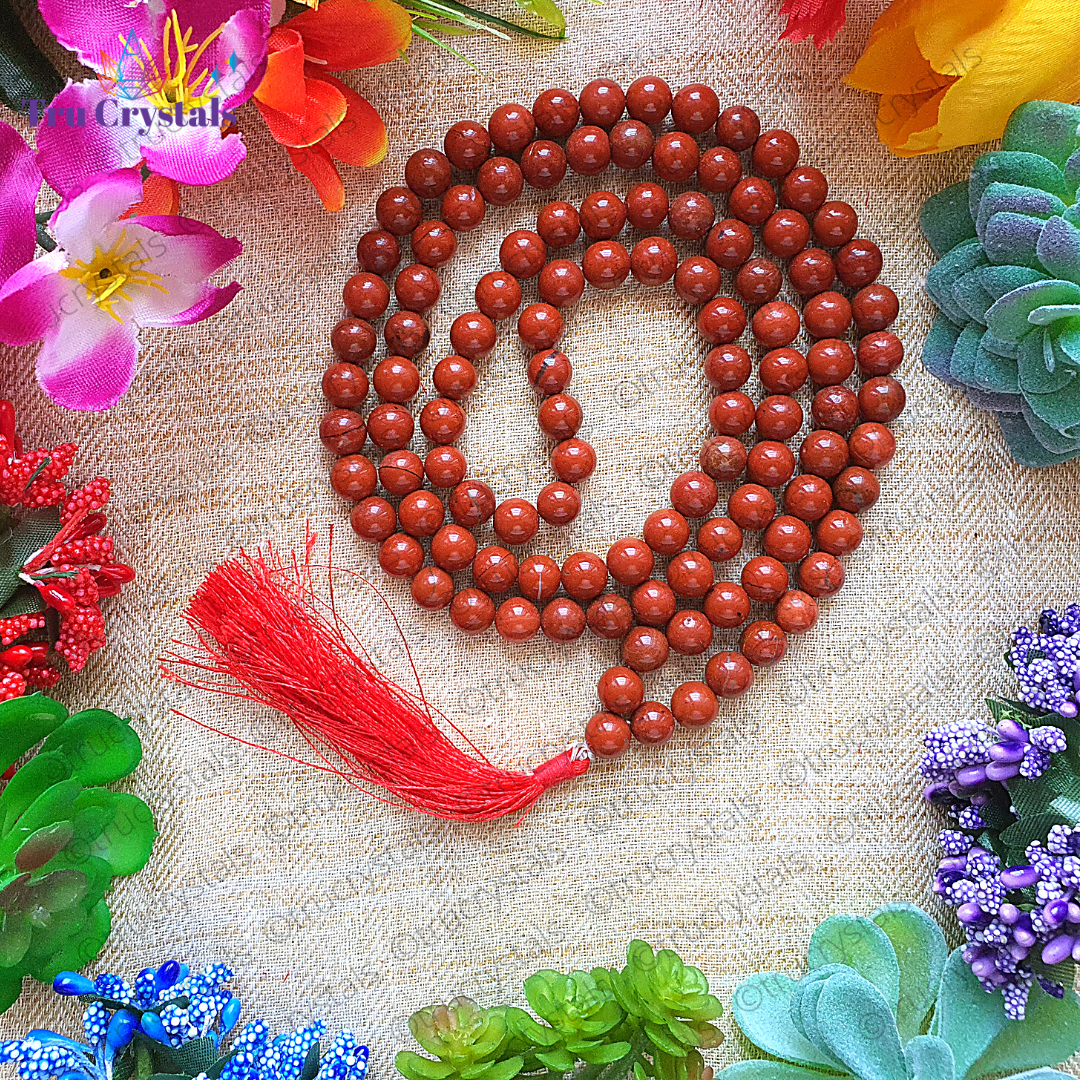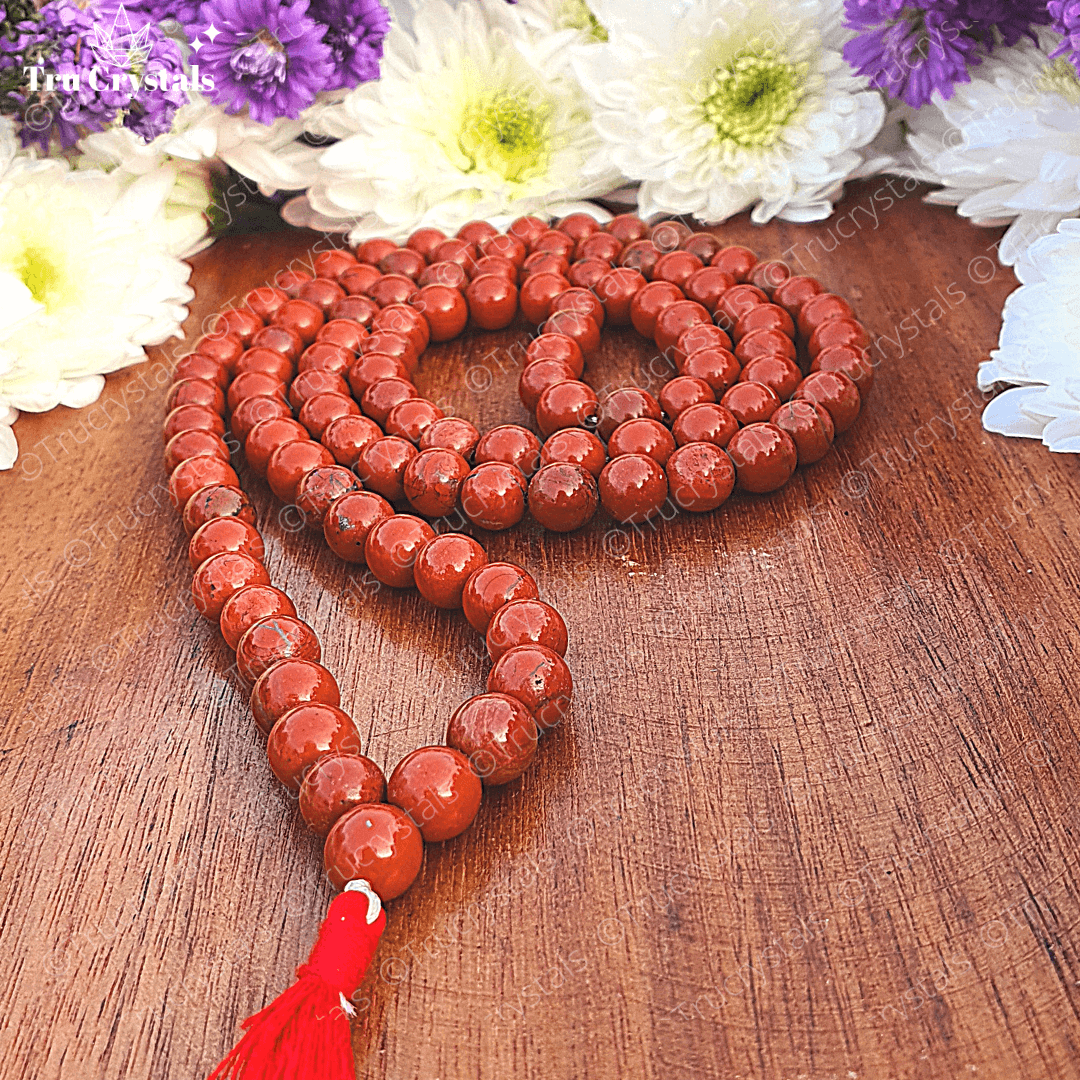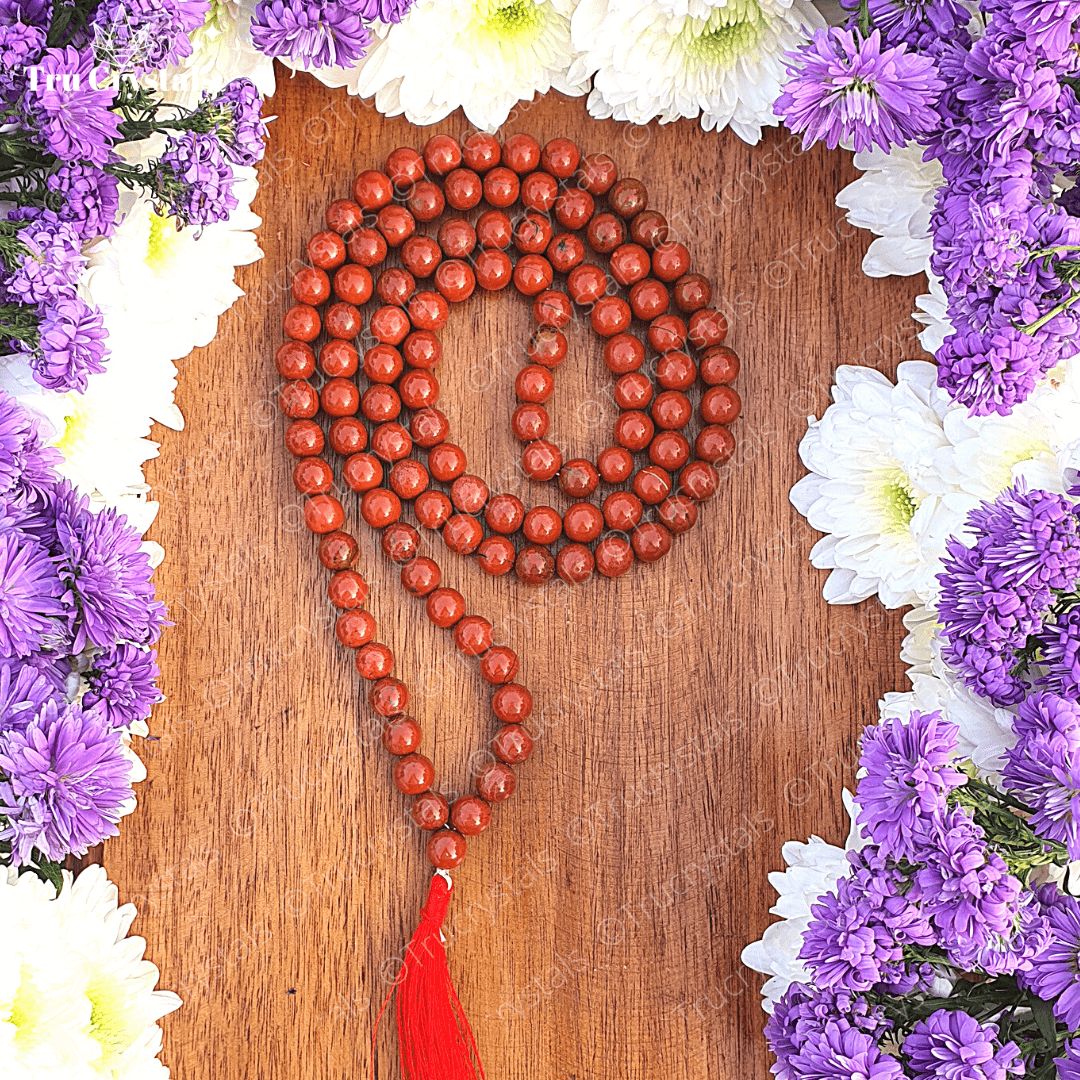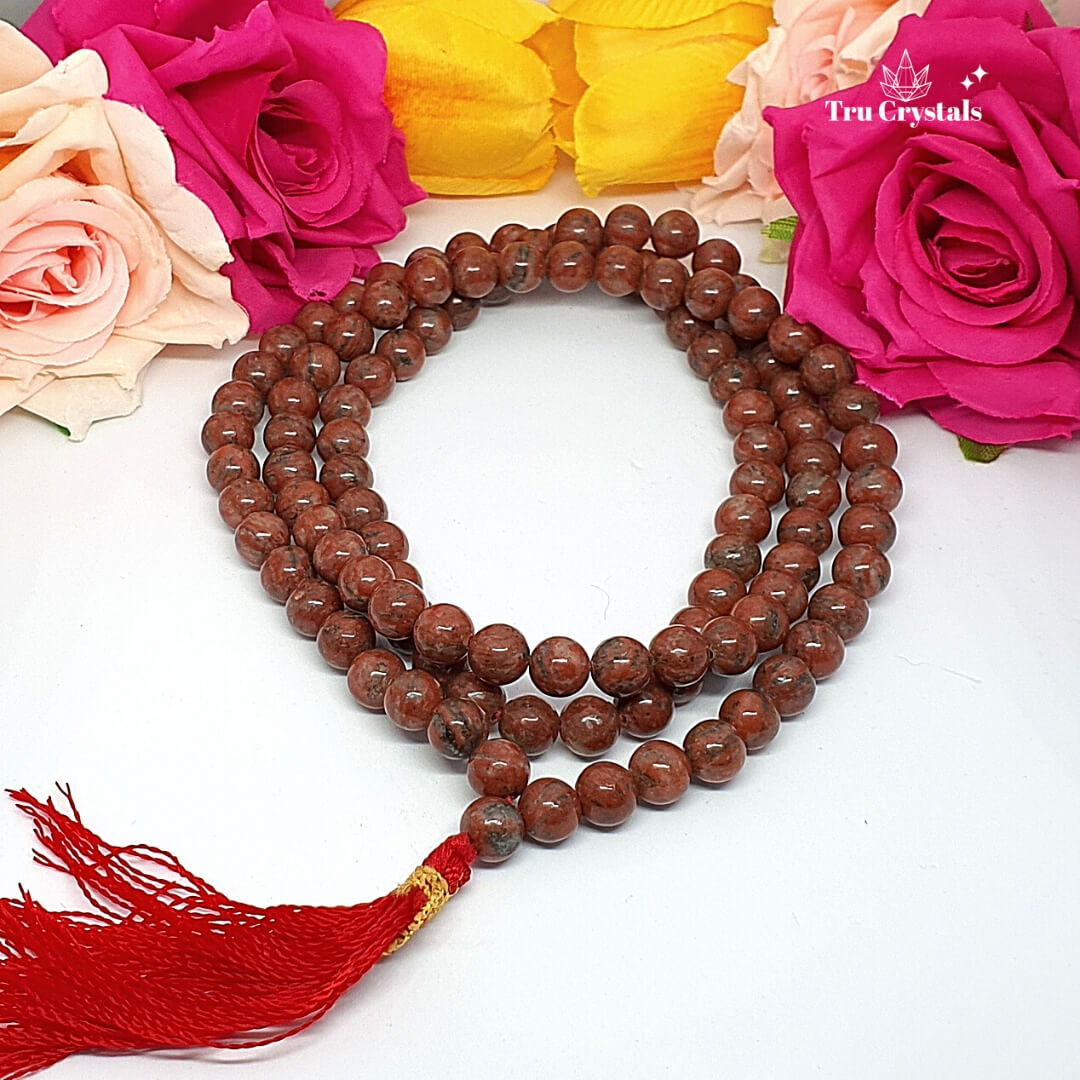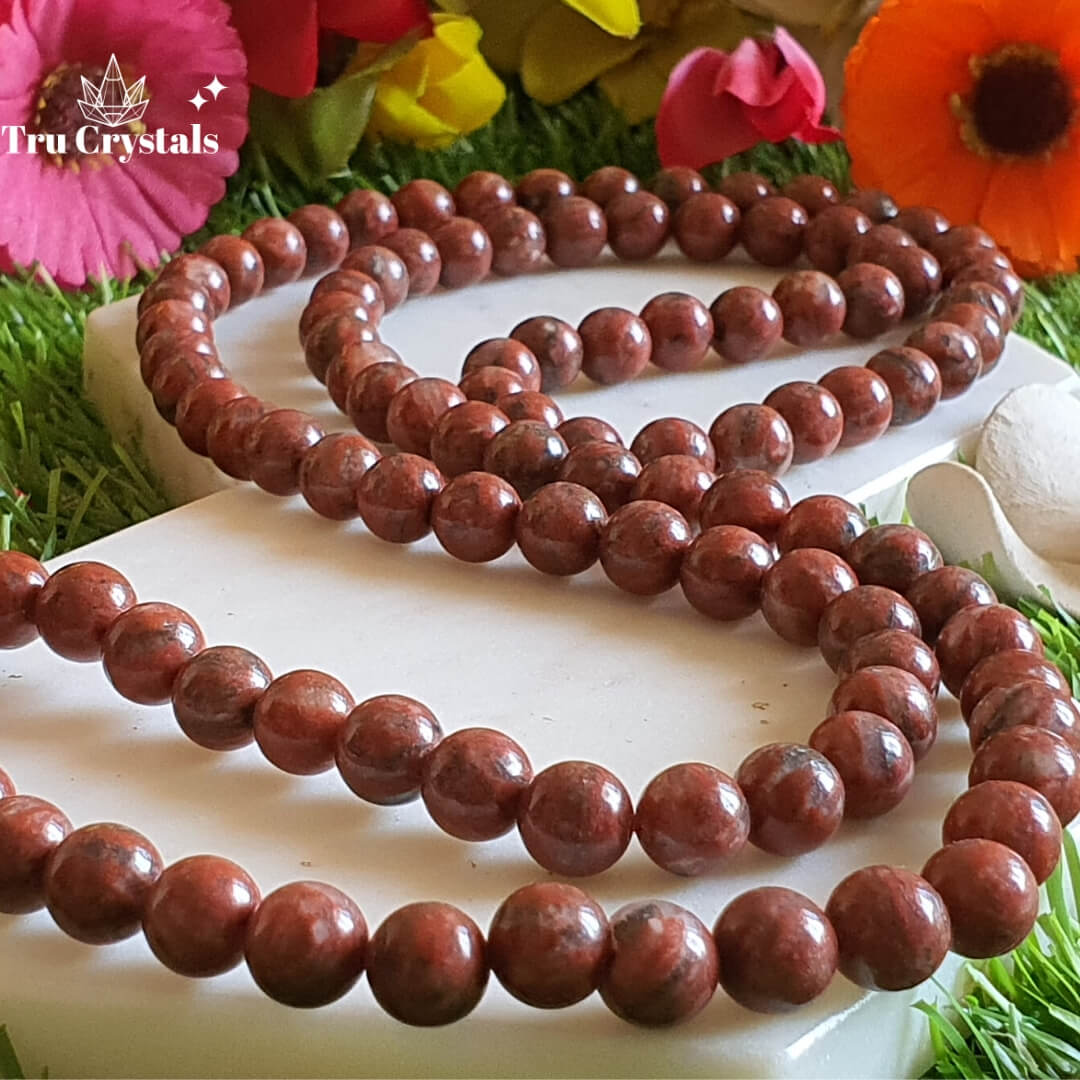 This gemstone gently calms emotions and guides the body in taking deep, even breaths. These unique gemstones carry the rhythm of gentle power and spiritual presents, just like the ocean. A stone of physical strength and energy, Red Jasper stimulates gently and steadily, enhancing stamina and endurance, and increasing the amount of chi, or life force, in one's aura. 
It is a stone of health and passion and brings the courage to face unpleasant tasks and to rectify unjust situations.
All the crystals come with a how-to-use, charge, set intention guide, which contains all the information the individual needs to use the crystals.
Healing crystals are energy boosters, they show you the path to achieve desired goals. An individual needs to embrace the path and work on it.
How fast the results come is dependent on an individual's hard work, efforts, and sincerity to achieve the goal.
Crystals carry universal energy in them, they help individuals to bring the needed change in their life in order to achieve their goals. Crystals are part of spiritual work, and any spiritual work will take its own time and the results are always dependent on individuals.
Energy healing
Peacefulness
Harmony In life
Happy & positive