Regular price
Sale price
Rs. 789.00
Unit price
per
Sale
Sold out
Introducing our exquisite Red Jasper Angel, a symbol of strength and grounding, measuring a perfect 2 inches in height. Crafted with the utmost care and precision, this angel figurine boasts the highest quality, earning it a AAA grade rating.
🌟 Embrace the Energies of Red Jasper 🌟
Red Jasper is known for its powerful earthy energies, making it a wonderful companion for those seeking stability, courage, and vitality in their lives. This angelic figurine beautifully embodies the essence of Red Jasper, making it a meaningful addition to your crystal collection.
As a grounding stone, Red Jasper anchors you to the present moment, helping you stay centered during times of stress and uncertainty. Its deep red hue symbolizes strength and endurance, making it an ideal talisman for those facing life's challenges.
💖 Embrace Unconditional Love 💖
The angelic form of this Red Jasper figurine serves as a reminder of love and protection. Place it in your home or workspace to create an atmosphere of warmth, comfort, and unconditional love.
We take pride in offering you the finest quality crystals, and this Red Jasper Angel is no exception. With its AAA grade rating, you can be assured of the highest standards in craftsmanship and authenticity.
Whether you're a crystal enthusiast or simply looking for a beautiful and meaningful gift, our Red Jasper Angel is a timeless treasure that will infuse your life with positive energy and a sense of serenity.
Bring the harmonizing energies of Red Jasper into your life today. Order your 2-inch AAA quality Red Jasper Angel now and experience the power of this magnificent crystal firsthand.
View full details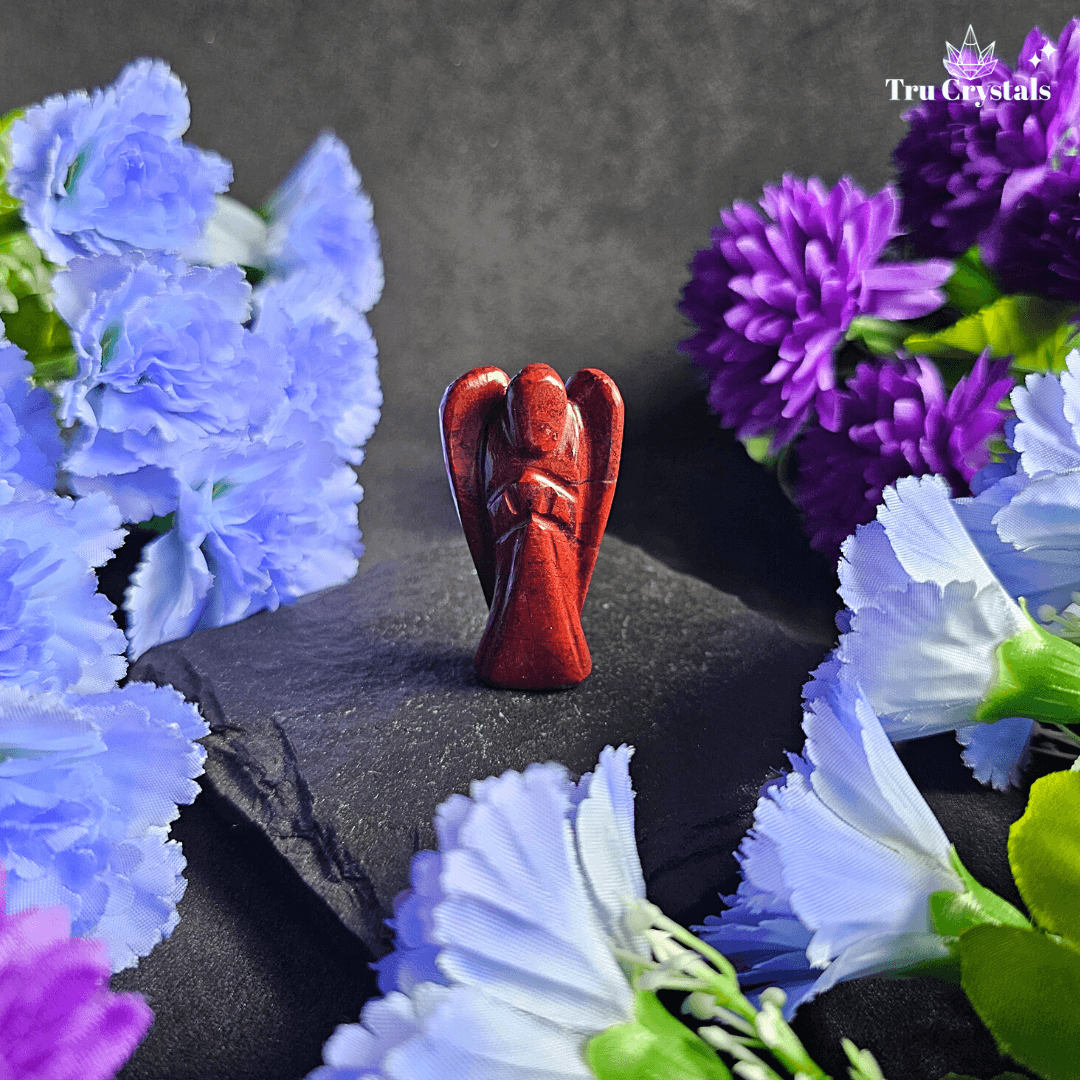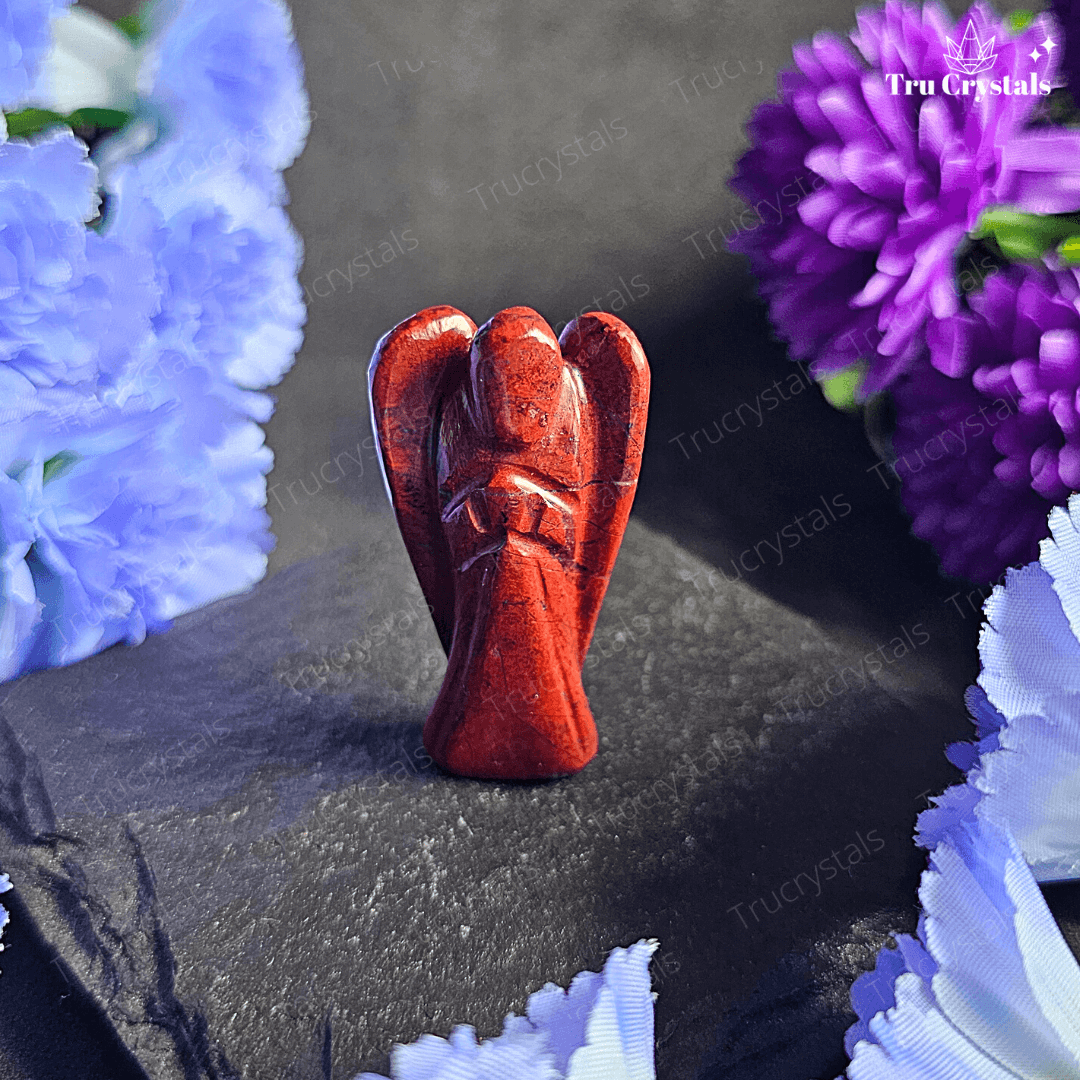 Energy healing
Peacefulness
Harmony In life
Happy & positive