Regular price
Rs. 1,269.00
Regular price
Sale price
Rs. 1,269.00
Unit price
per
Sale
Sold out
Discover the extraordinary beauty and metaphysical allure of our Rare Greenish Blue Azurite Roughs, a unique and captivating addition to any crystal collection. Azurite, renowned for its stunning shades of blue and green, has been treasured for centuries for its healing and spiritual properties. Our raw and unprocessed Azurite specimens bring the raw, untamed energy of this enchanting crystal to your fingertips.

Each piece of Azurite Rough is a masterpiece of nature, showcasing the mesmerizing blend of green and blue hues that is so characteristic of this rare variation. The vibrant colors are reminiscent of lush forests meeting tranquil waters, creating a sense of calm and connection to the natural world.

Azurite is often associated with intuition, insight, and transformation. It's believed to aid in expanding consciousness, enhancing psychic abilities, and deepening meditation. By incorporating Azurite Roughs into your crystal collection or spiritual practice, you invite the harmonious energy of the earth into your life, encouraging personal growth and a greater understanding of the self.

These Azurite Roughs are perfect for those who appreciate the unrefined beauty of raw gemstones. Each piece is a testament to the Earth's creative forces and carries its unique energetic imprint. Whether you're a seasoned crystal enthusiast or just beginning your journey with healing stones, our Rare Greenish Blue Azurite Roughs will undoubtedly become a prized addition to your collection, providing a stunning visual feast and a powerful source of spiritual inspiration. Embrace the wonder of nature with these extraordinary specimens and unlock the potential for transformation, intuition, and inner peace in your life.
View full details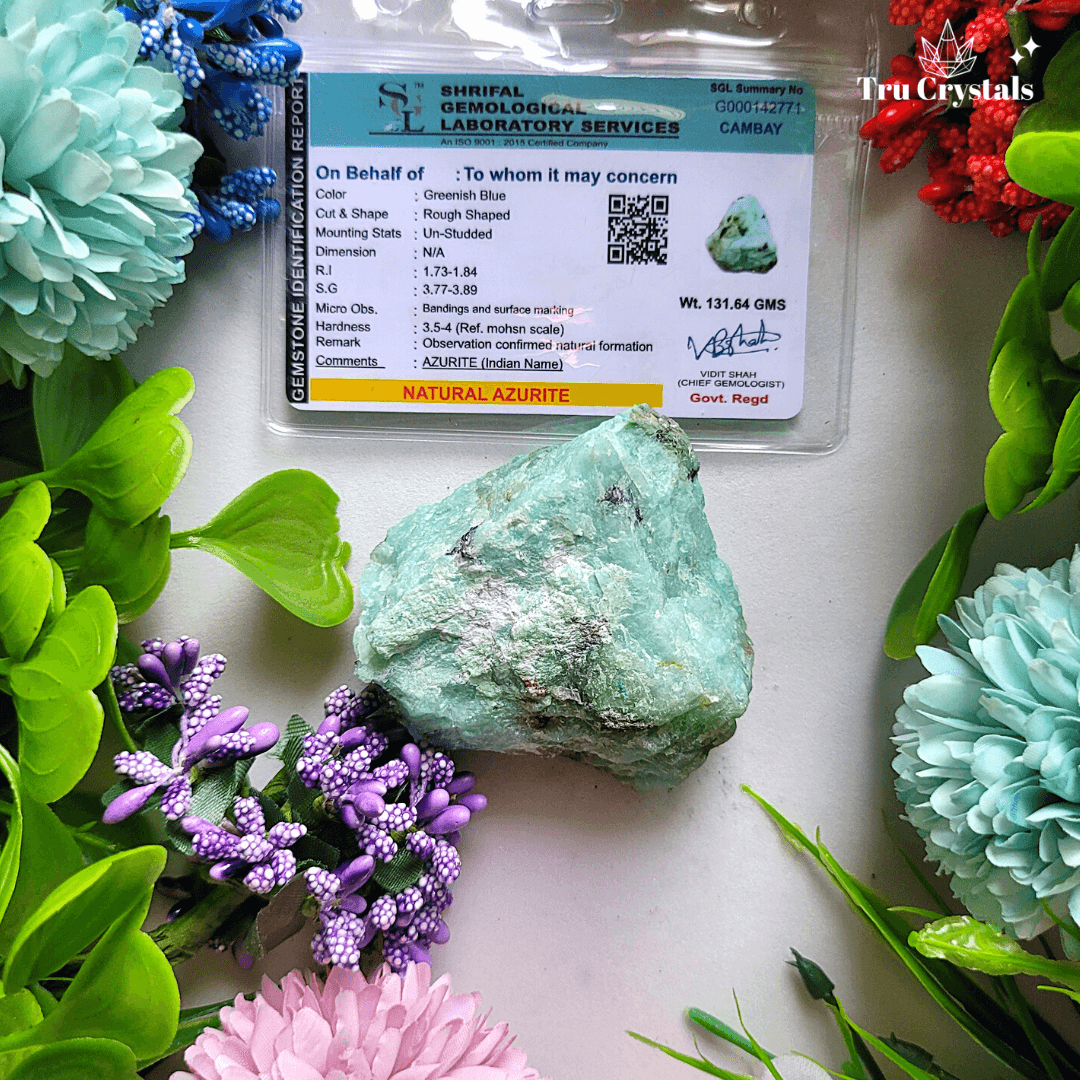 Energy healing
Peacefulness
Harmony In life
Happy & positive