Regular price
Sale price
Rs. 879.00
Unit price
per
Sale
Sold out
Introducing our 2-inch Pyrite Angel, a captivating and symbolic addition to your crystal collection. Crafted from the striking and reflective mineral pyrite, this angel figurine is a unique embodiment of strength, protection, and positive energy.

The radiant beauty of pyrite, often referred to as "Fool's Gold" due to its glistening appearance, is a visual testament to the prosperity and abundance it represents. As an angel, this figurine serves as a symbol of guidance and watchful presence, bringing a sense of protection and grace to your space.

Pyrite is renowned for its grounding properties, making it an ideal crystal for keeping you connected to the Earth's energies while also promoting mental clarity and focus. This combination of attributes makes our Pyrite Angel a perfect companion for meditation, grounding exercises, or as a guardian for your home or workspace.

Measuring 2 inches in height, this Pyrite Angel is a delightful and compact accent piece that exudes an air of positivity and strength. Its presence serves as a reminder to stay grounded, maintain a positive outlook, and protect your personal energy from negativity.

Whether you are a crystal enthusiast, spiritual practitioner, or simply looking to add an eye-catching and meaningful decoration to your space, our 2-inch Pyrite Angel is a versatile and powerful addition. Let its presence shine a light on your path, infusing your surroundings with the protective and prosperous energies of pyrite.
View full details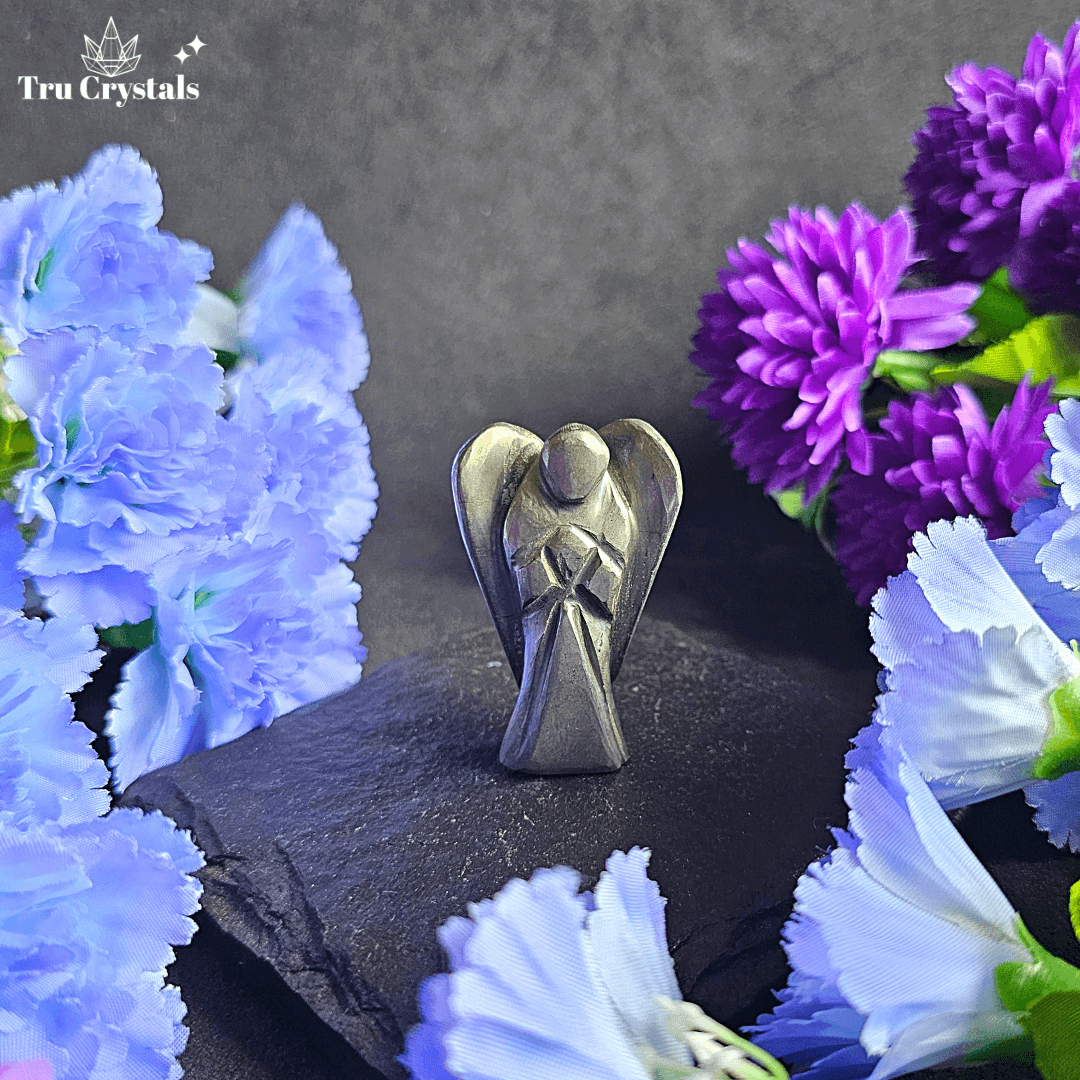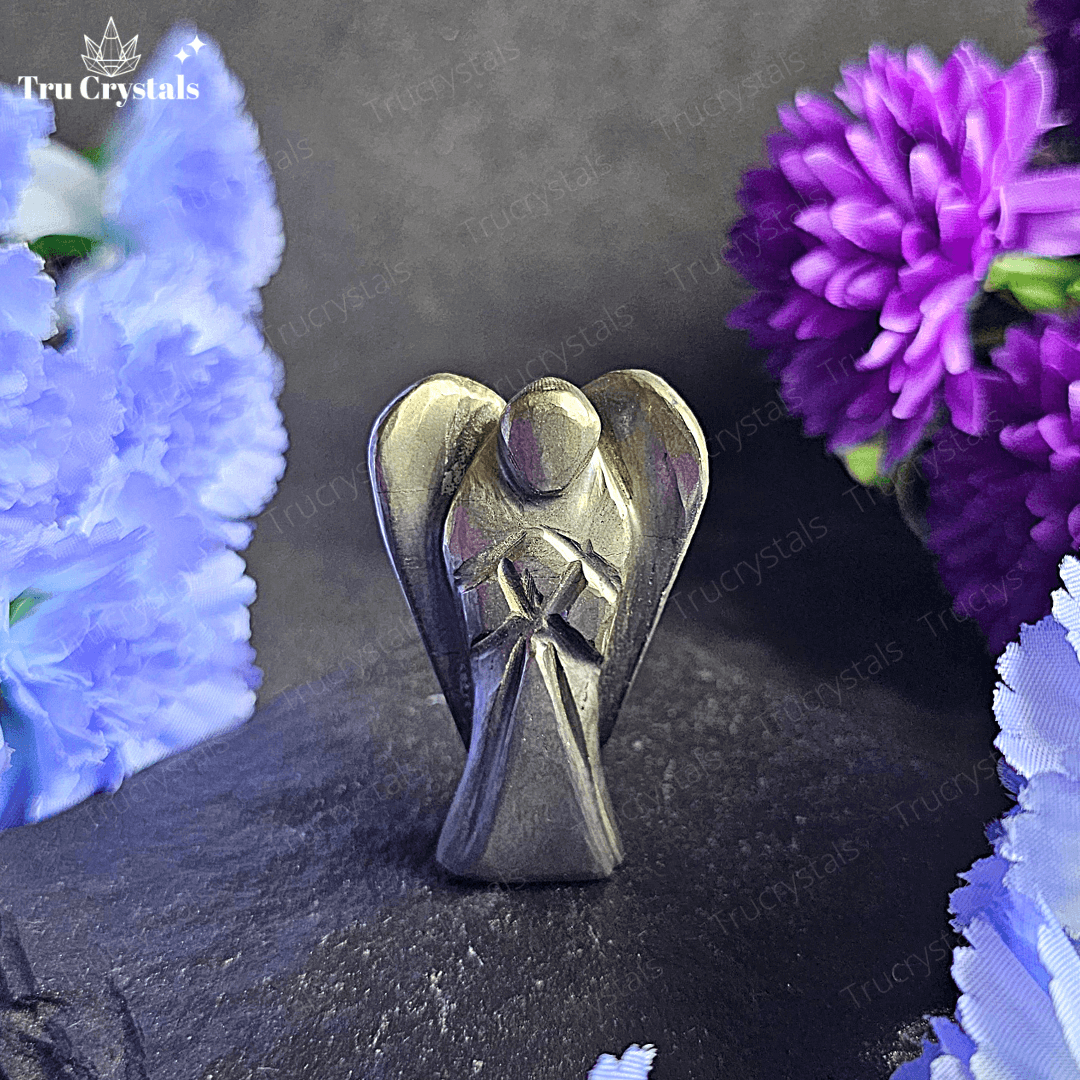 Energy healing
Peacefulness
Harmony In life
Happy & positive