Regular price
Rs. 2,619.00
Regular price
Sale price
Rs. 2,619.00
Unit price
per
Sale
Sold out
About this Mala:
A gorgeous strand of natural purple Amethyst mala. A Mala that can relieve your stress from within and encourage your true passion in your life!
This Amethyst Mala Prayer bead is finished with a natural cotton tassel.
Bead Size: 8mm
Length of Mala: 18 inch
*GST will be calculated during checkout

Read More
View full details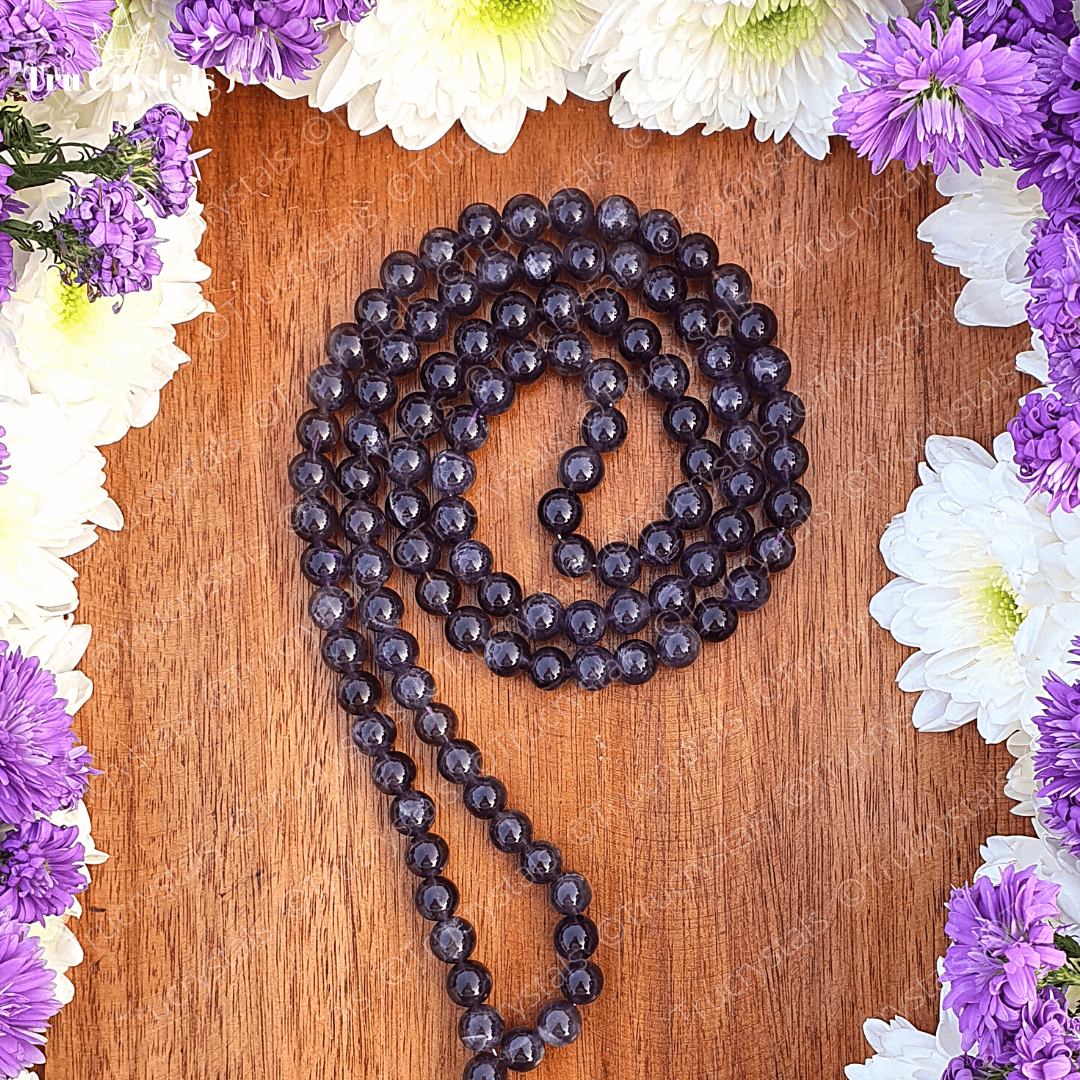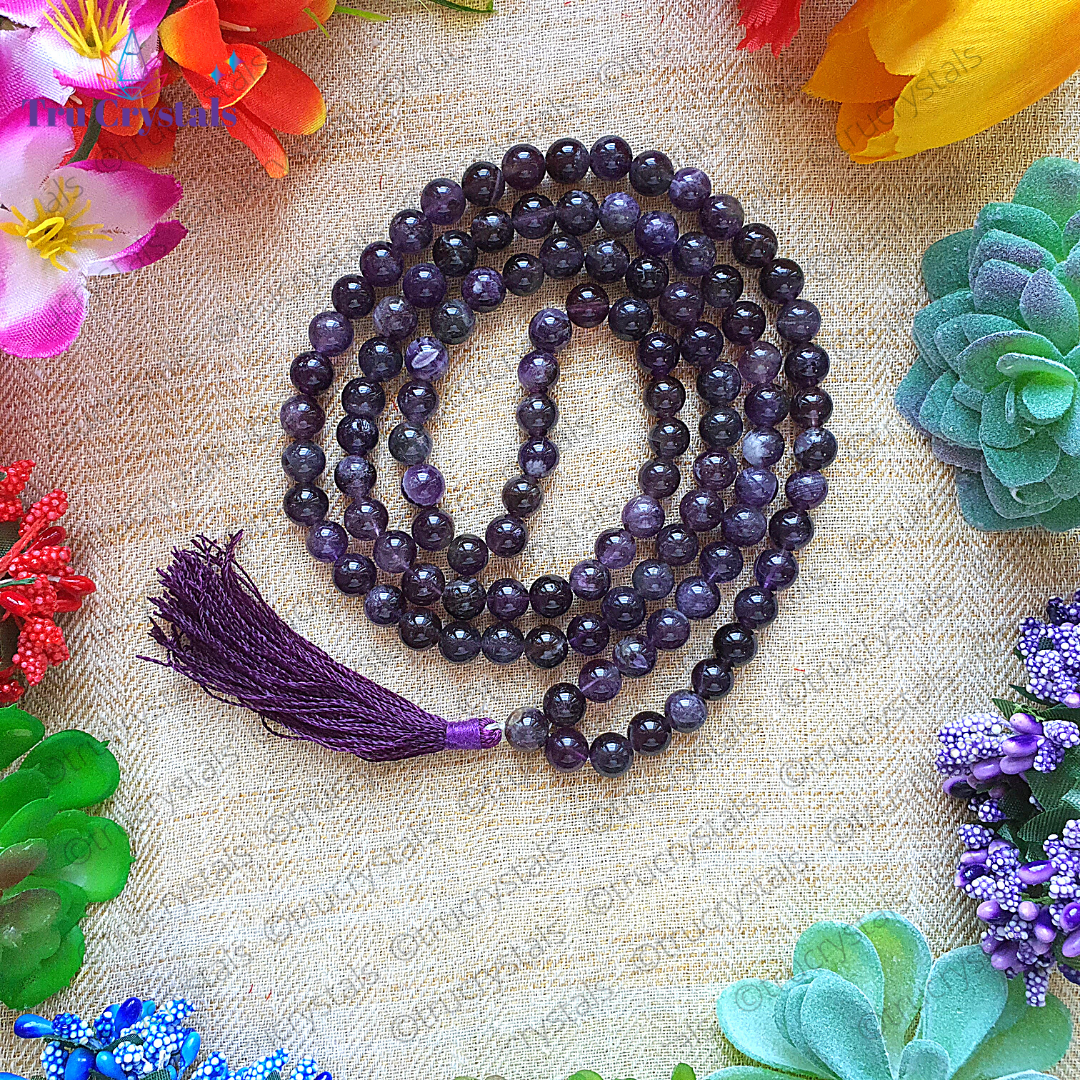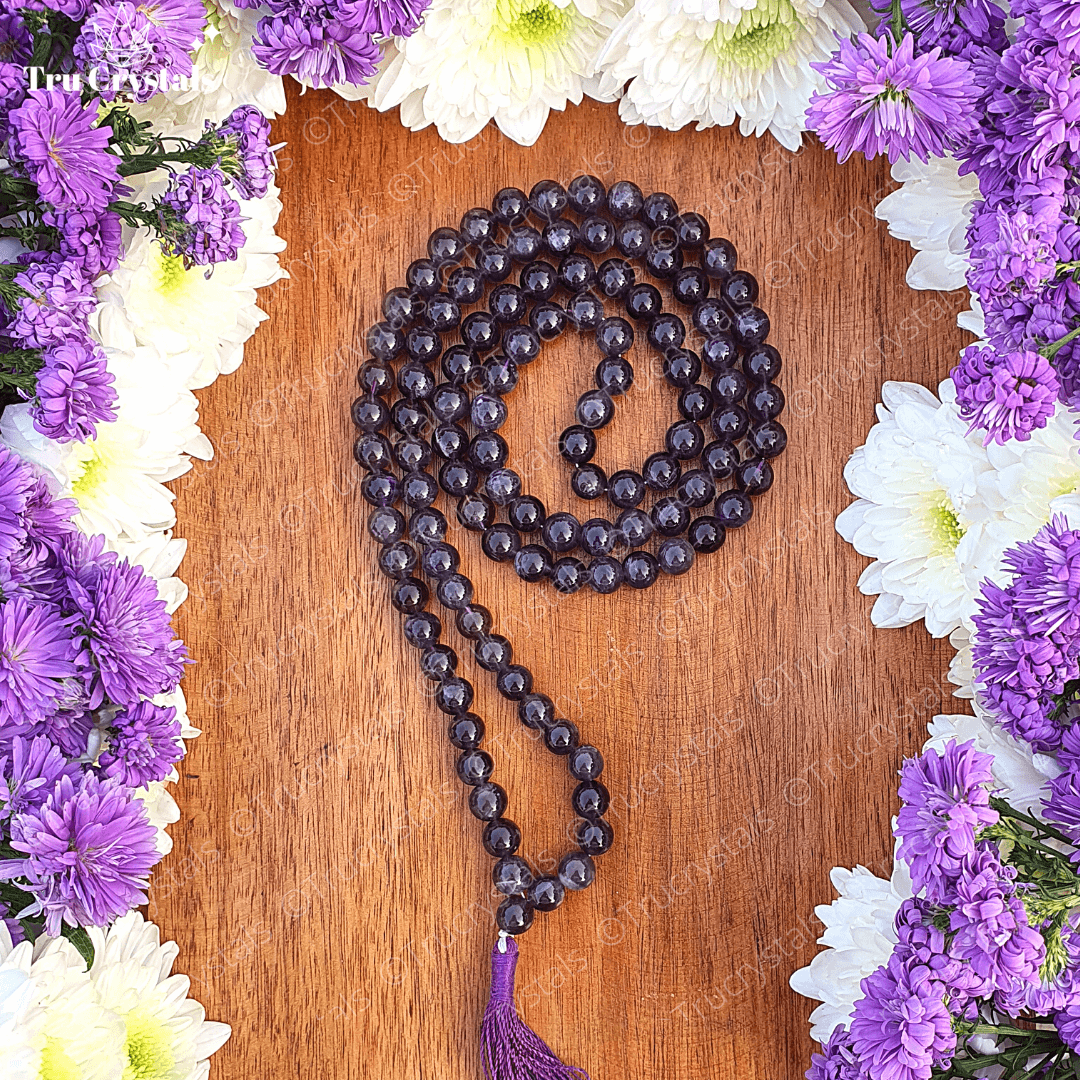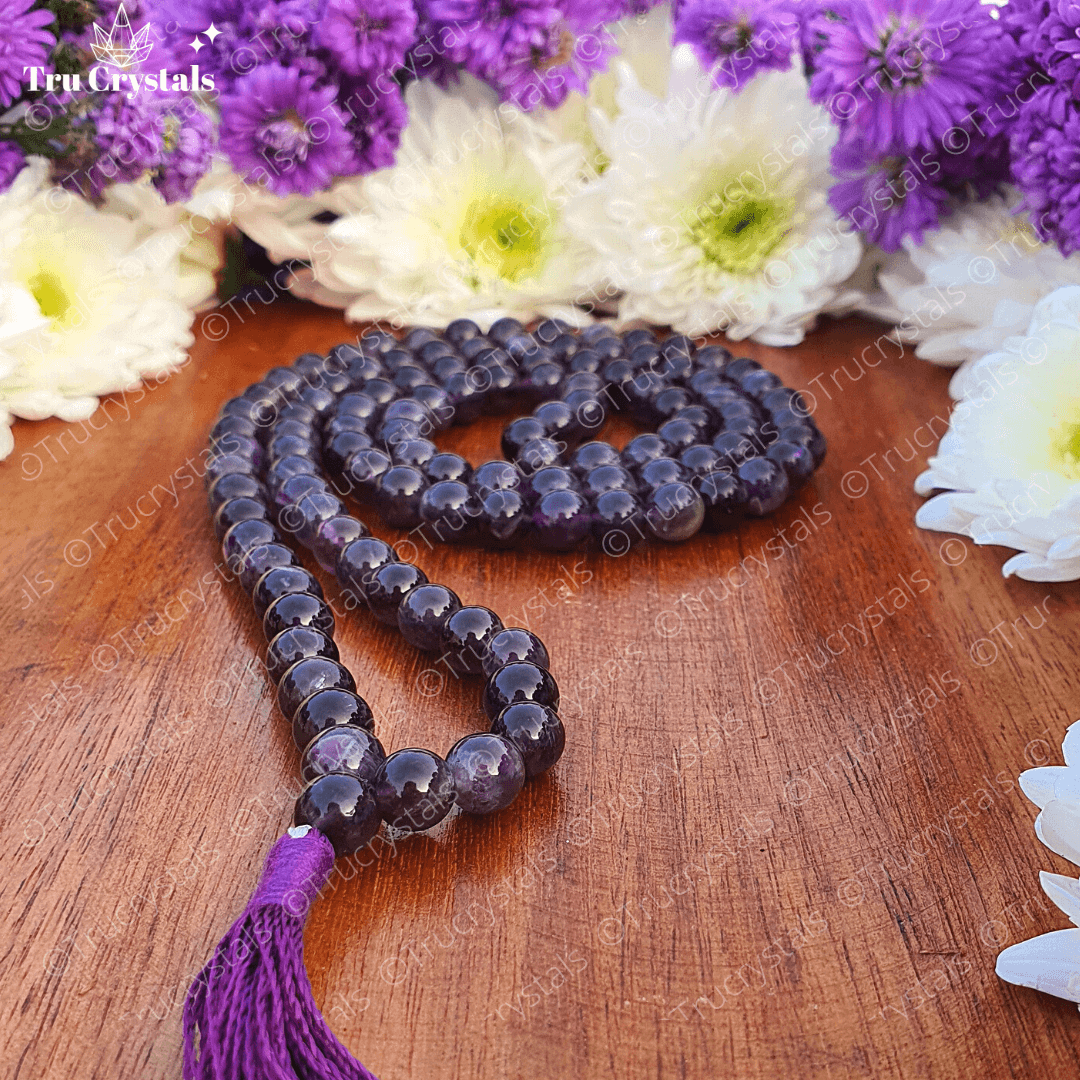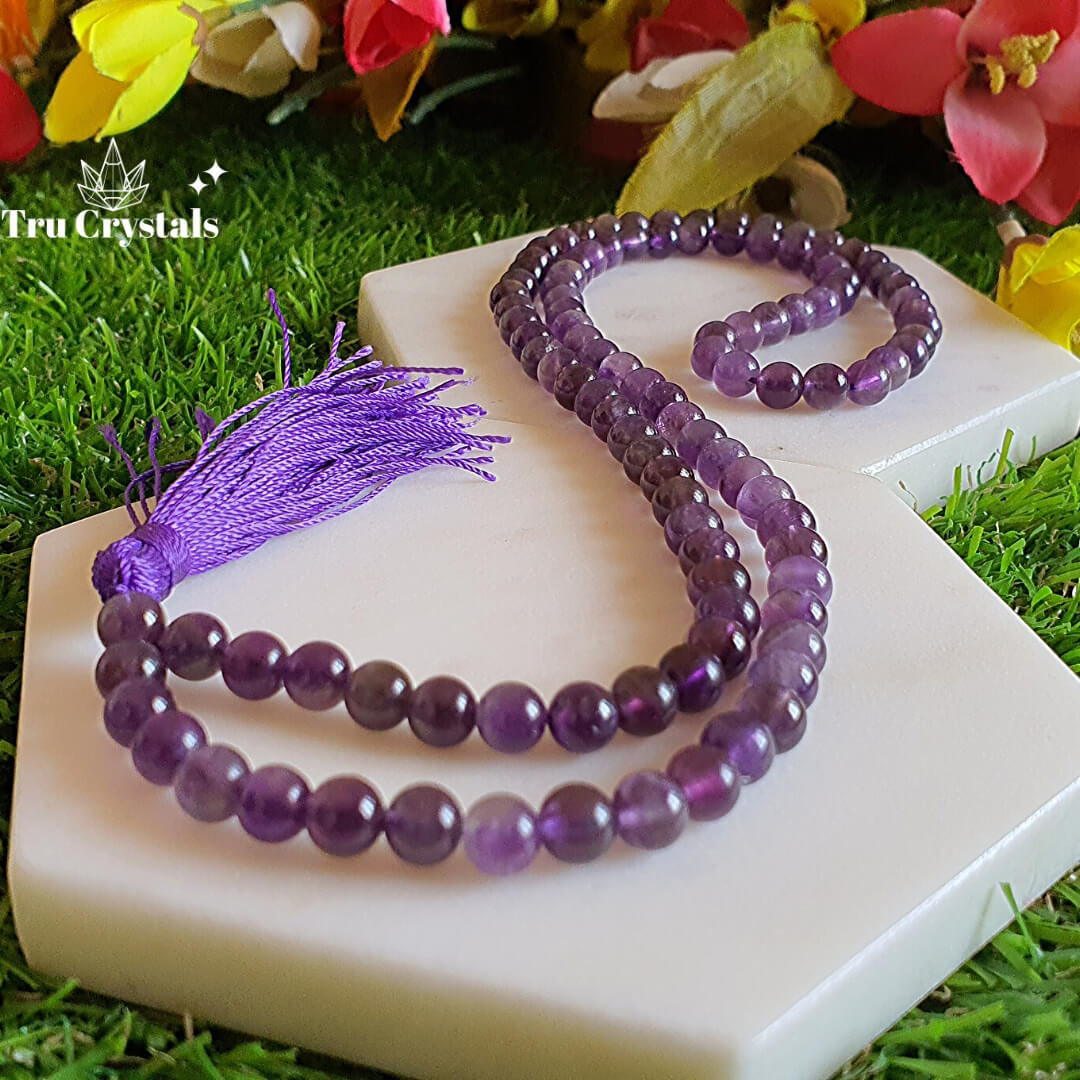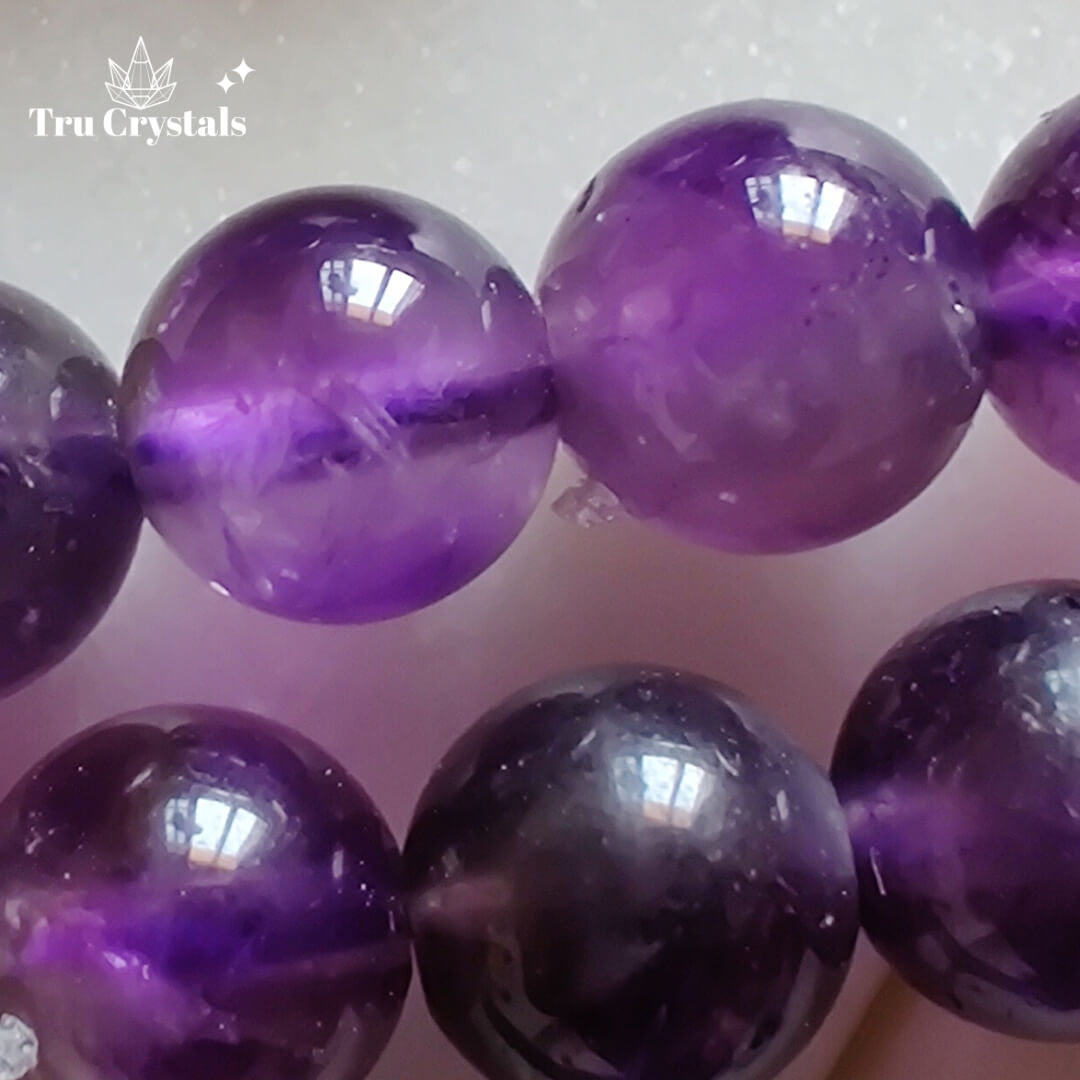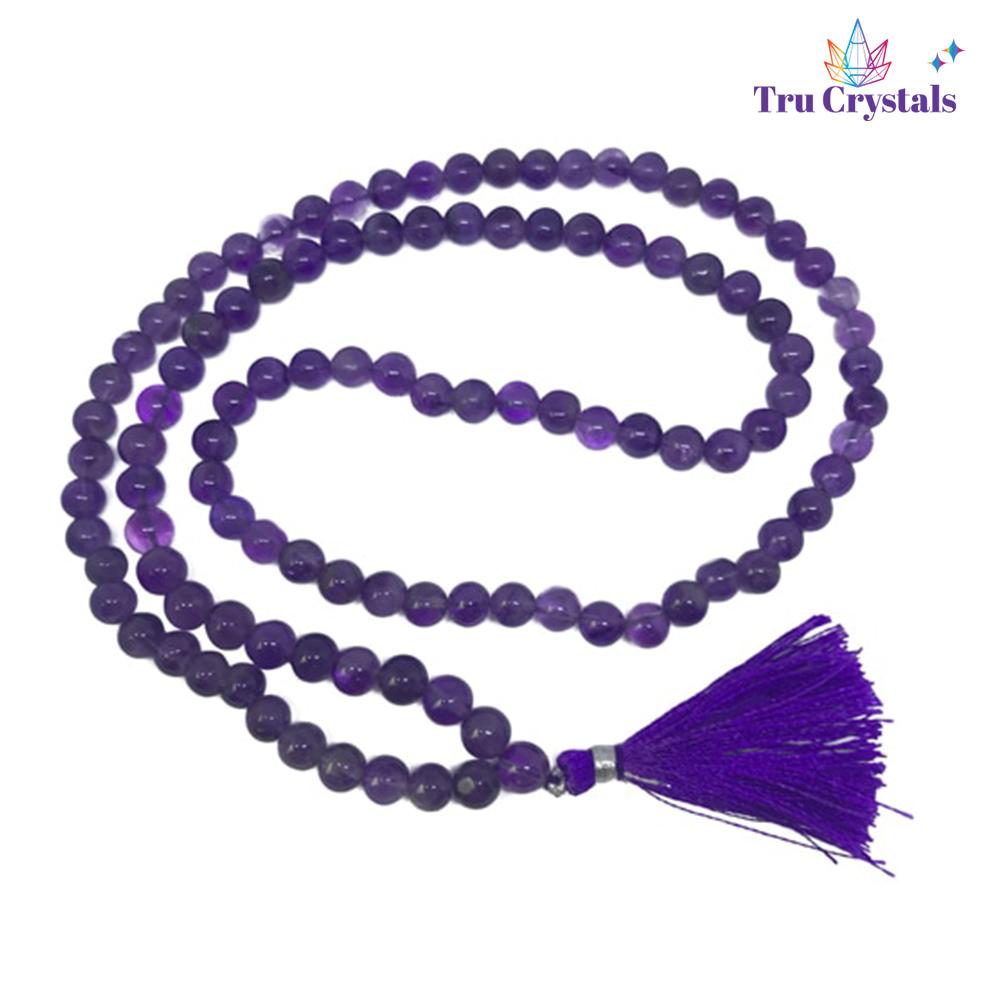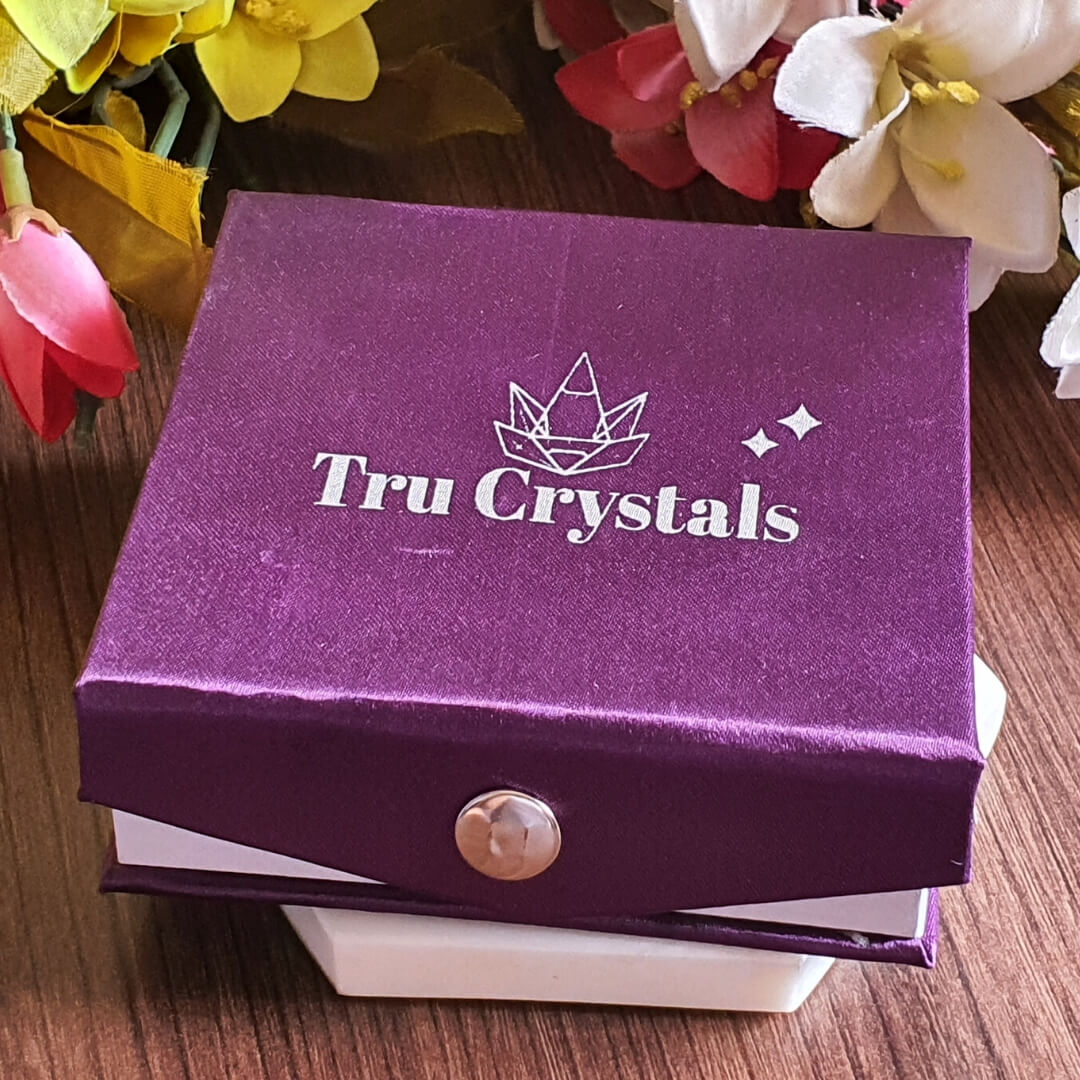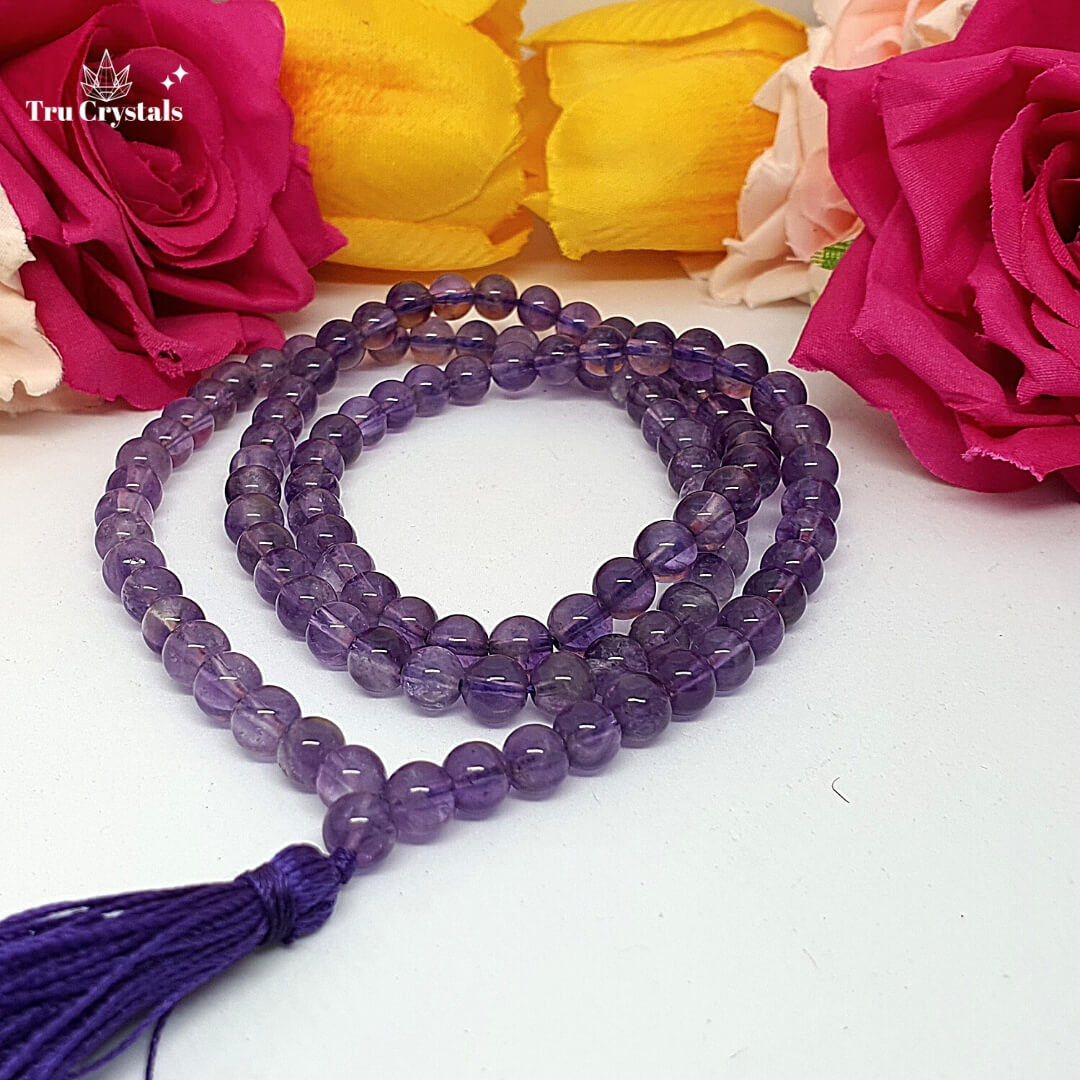 Amethyst Japa mala
I m loving it. I like the colour and the cool feel of the amethyst. It feels nice to pray/meditate with.
Really helpful
Mala with meditation has really helped in my daily activities. I see more positive and calmness towards issues
Amethyst and sodalite
Loved the packing and kind response.
I ordered amethyst and sodalite japa malas.
Both are good in quality.
Healing Properties of Amethyst Crystal:
Amethyst is one of the best gemstones for calming the mind and is perfect for any meditation practice.
In Tibet and India, amethyst is considered sacred to Buddha, due to its ability to activate and balance the 6th chakra (third eye).
Amethyst supports patience, balances high energy, promotes clarity, and helps keep one grounded.
Amethyst is associated with the Brow or Ajna center - this is the chakra for the higher mind, intuition, and imagination.
The ability to see both physically and intuitively is related to the brow or third eye chakra and is supported by the gemstone Amethyst.
This is an excellent gem for any meditation practice.
All the crystals come with a how-to-use, charge, set intention guide, which contains all the information the individual needs to use the crystals. 
Healing crystals are energy boosters, they show you the path to achieve desired goals. An individual needs to embrace the path and work on it.
How fast the results come is dependent on an individual's hard work, efforts, and sincerity to achieve the goal.
Crystals carry universal energy in them, they help individuals to bring the needed change in their life in order to achieve their goals. Crystals are part of spiritual work, and any spiritual work will take its own time and the results are always dependant on individuals.
Energy healing
Peacefulness
Harmony In life
Happy & positive