Regular price
Rs. 2,799.00
Regular price
Sale price
Rs. 2,799.00
Unit price
per
Sale
Sold out
Tru Crystals® Bring you a well-curated, reiki charged and thought-out protection grid set. Crystal grids are one of the best ways to manifest your desires. 
A crystal grid is a special arrangement of healing stones, used with the intention, to manifest the desired result.  The properties of the stones used, combined with their arrangement in a sacred geometric configuration, creates a unique energy frequency that can be used to enhance your intention and ability to manifest.  
Using crystal grids is very powerful as it combines the energy of the stone with Sacred Geometry (the language of the Universe). In this way, the crystal energy is enhanced exponentially because your intention is being amplified through the stones and then sent out to the Universe in a clear and direct way through the sacred geometric formations.
Our Home Protection Grid set comes with exclusive protection crystals like Black tourmaline, Smoky quartz, labradorite, Amethyst,  Pyrite, Tiger eye, and clear quartz. 
Our gridding set is designed in such a way that you can carry it along in a tiny box without much effort.
With our gridding set, you will receive, Black tourmaline (4 tumble stones), Labradorite (2 tumble stones), Smoky quartz (2 tumble stones), Amethyst (2 tumble stones),  Pyrite (2 tumble stones), Tiger eye Point (1), small activating clear quartz raw point(1), and the grid cloth(1). Along with this, you will be provided a complete guide on how to make, energize and reap the benefits of gridding.
All the crystals come with a how-to-use, charge, set intention guide, which contains all the information the individual needs to use the crystals.
Healing crystals are energy boosters, they show you the path to achieve desired goals. An individual needs to embrace the path and work on it.
How fast the results come is dependent on an individual's hard work, efforts, and sincerity to achieve the goal.
Crystals carry universal energy in them, they help individuals to bring the needed change in their life in order to achieve their goals. Crystals are part of spiritual work, and any spiritual work will take its own time and the results are always dependent on individuals.
View full details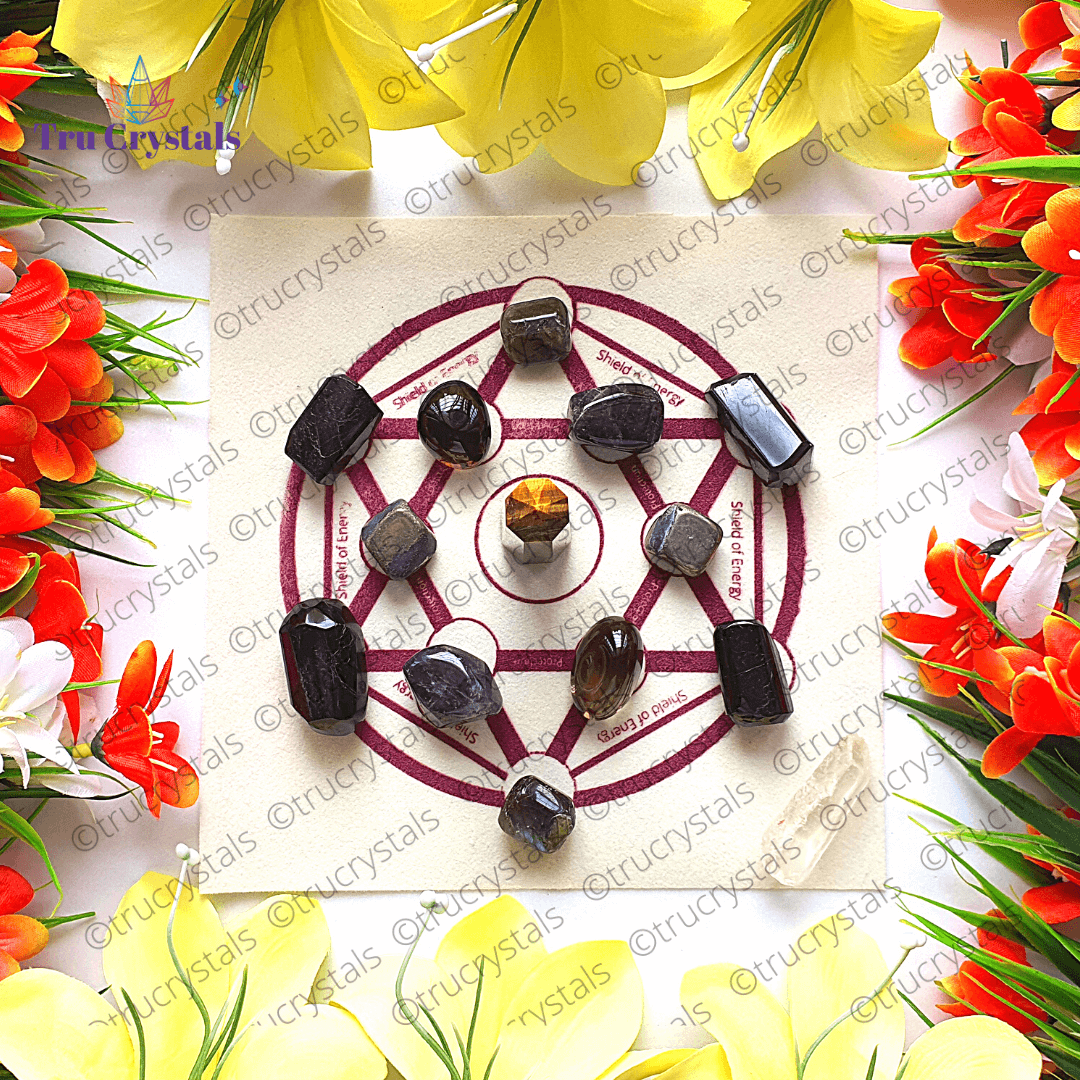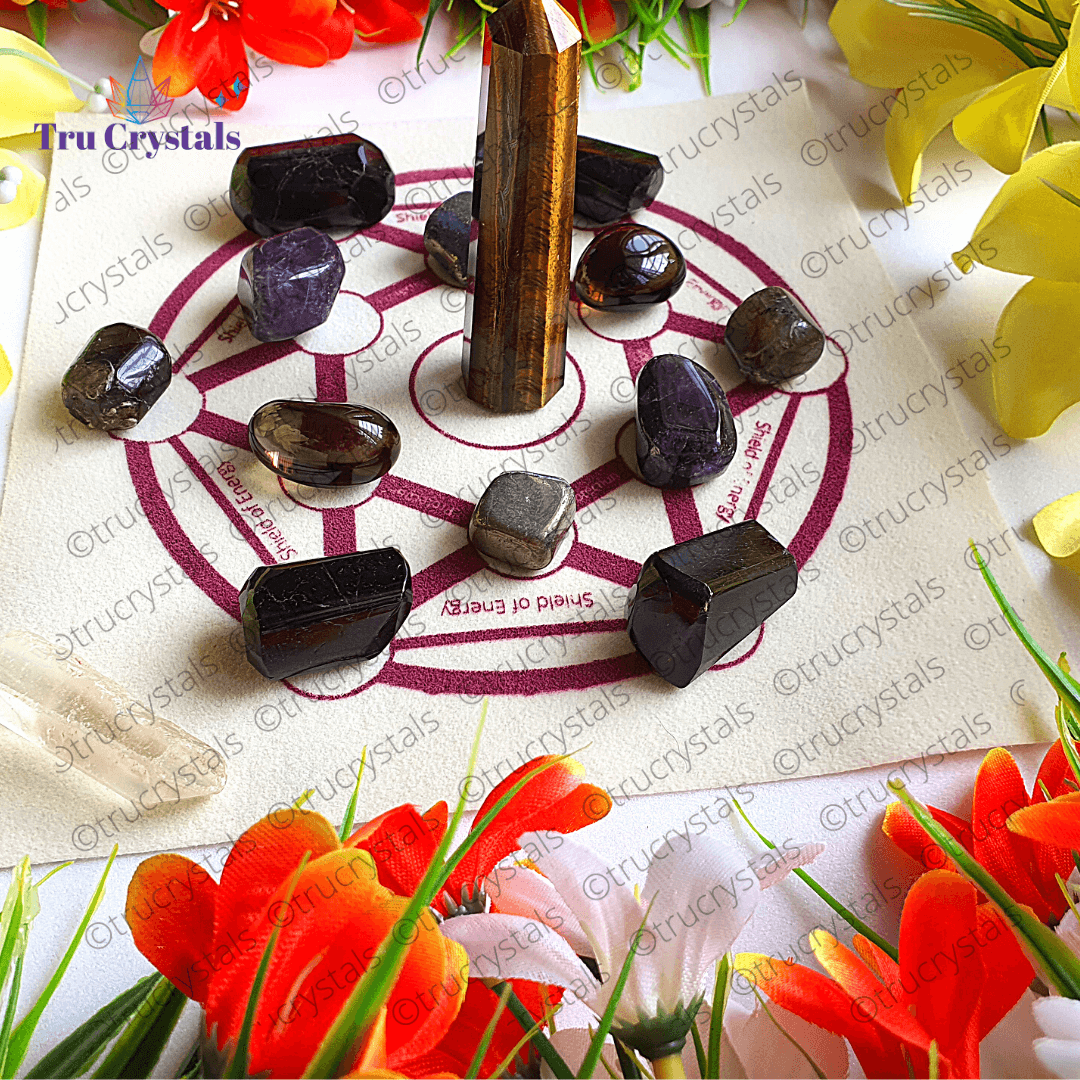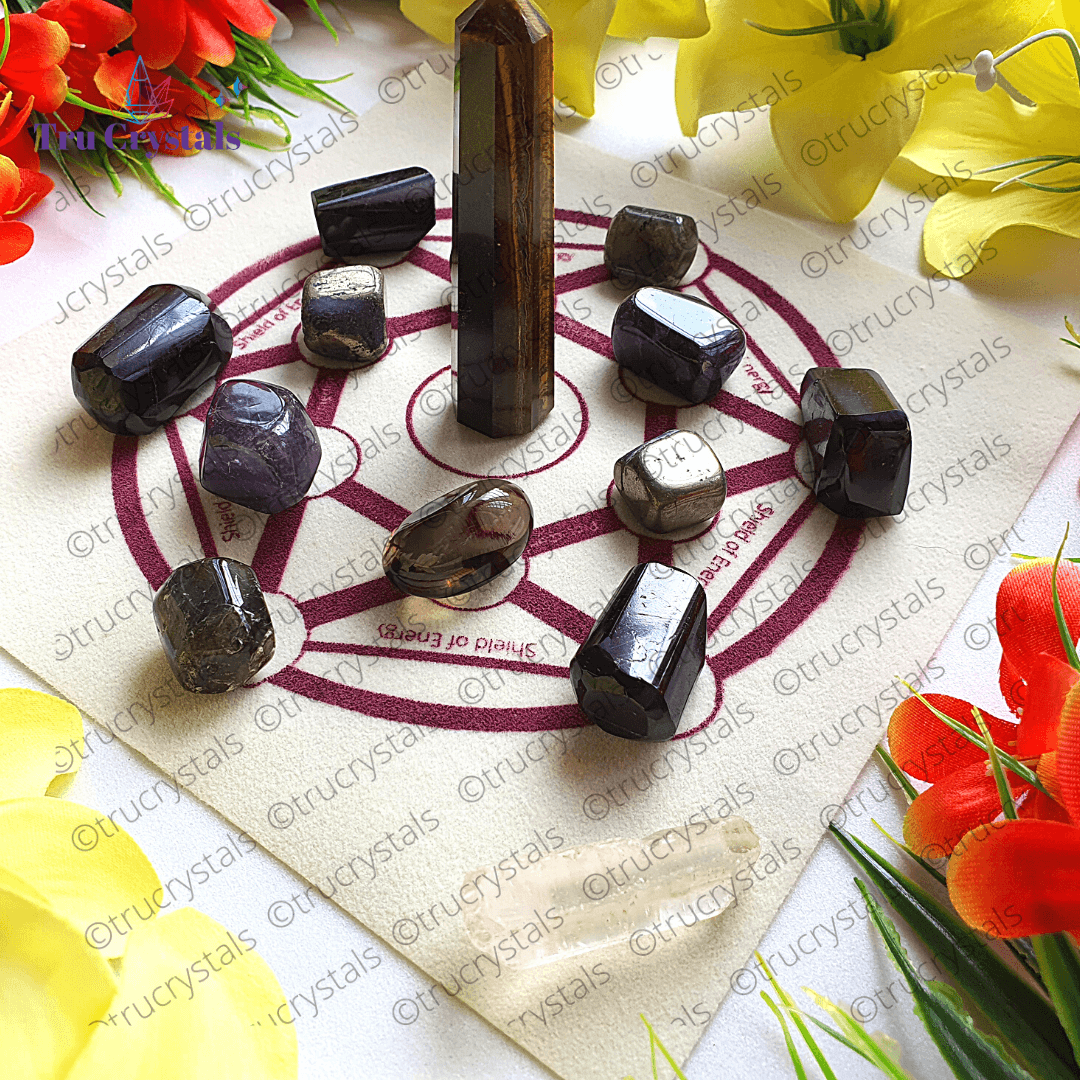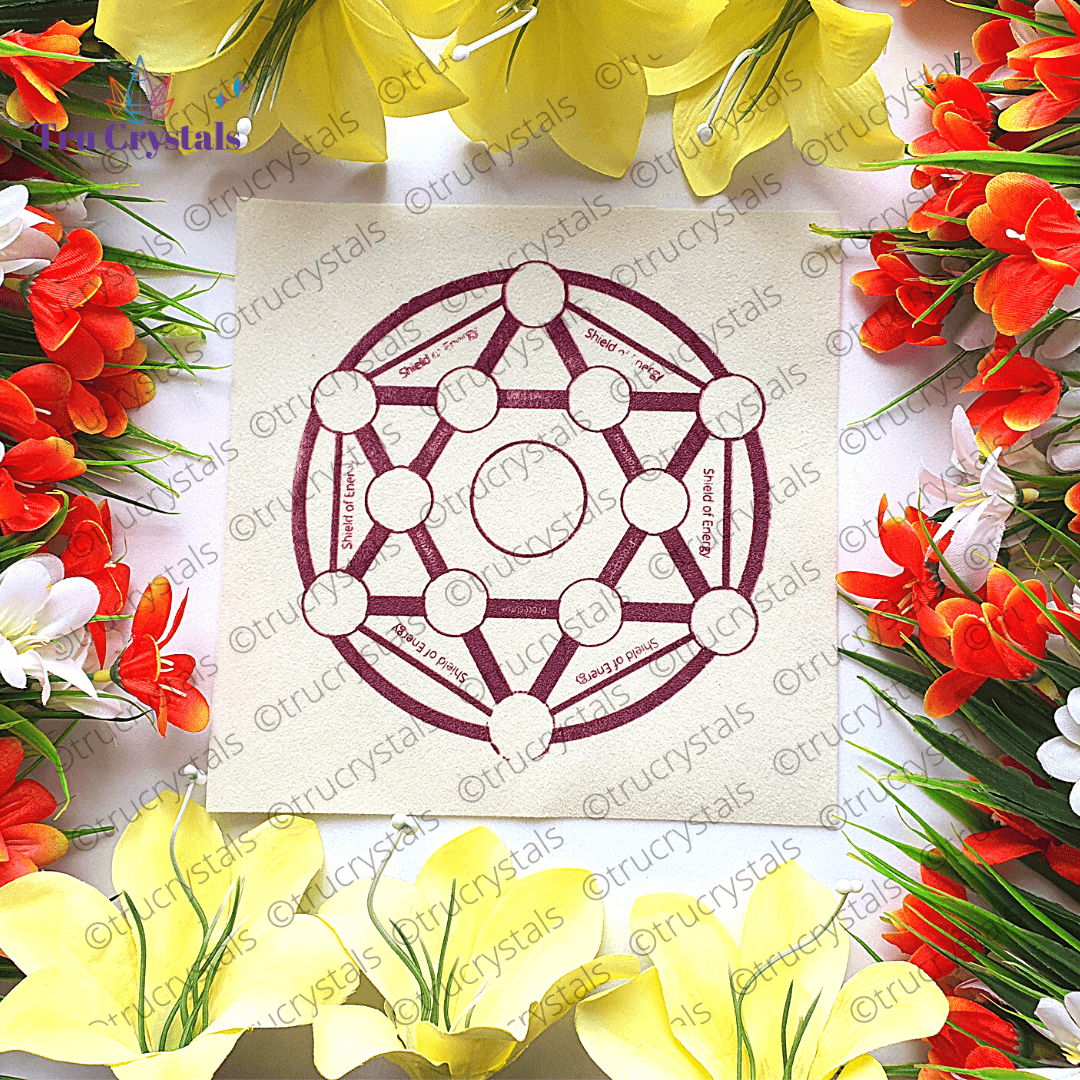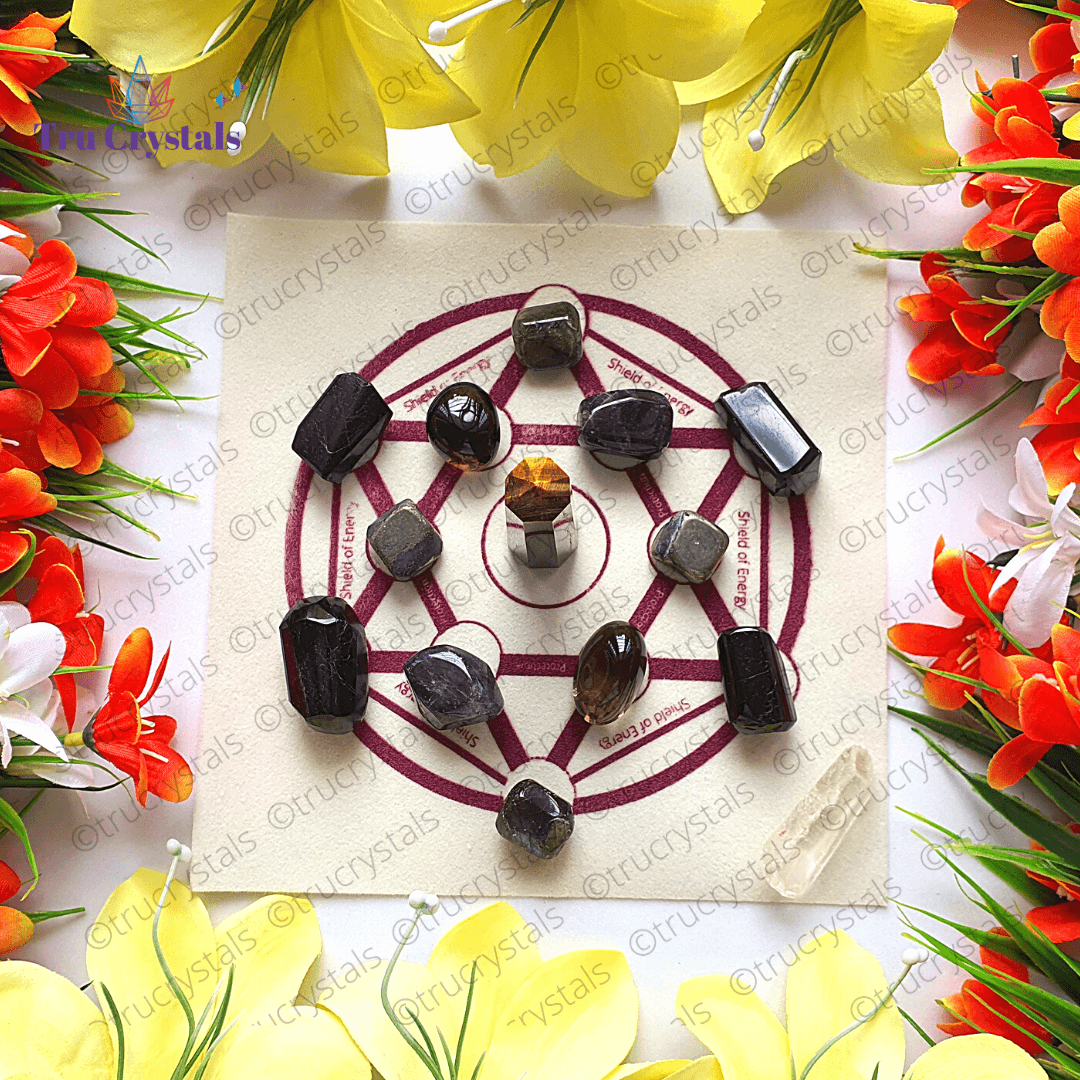 Awsome
Great Product, Awesome packaging, Freshness. Highly Recommended,
Energy healing
Peacefulness
Harmony In life
Happy & positive