Regular price
Rs. 1,599.00
Regular price
Sale price
Rs. 1,599.00
Unit price
per
Sale
Sold out
What a powerful combo these two crystals make.
Feel that protection and grounding offered by the Tiger's eye stone. Teamed with Labradorite Crystal - long known as a stone of magic, intuitions, and power. These stones have a deeply felt resonance which is very powerful and can be used to bring amazing changes to every path of your life. 
*GST will be calculated during checkout
Read More
View full details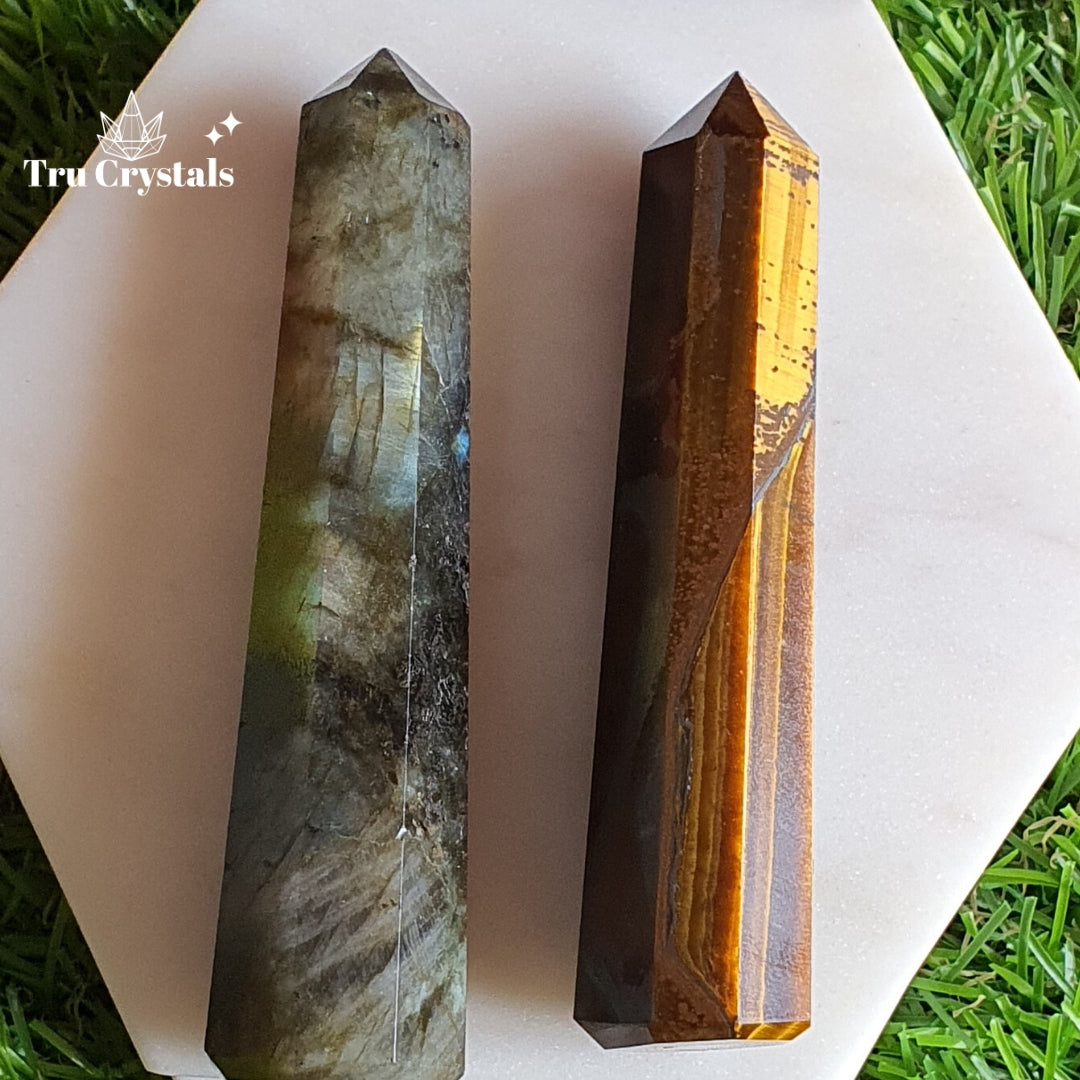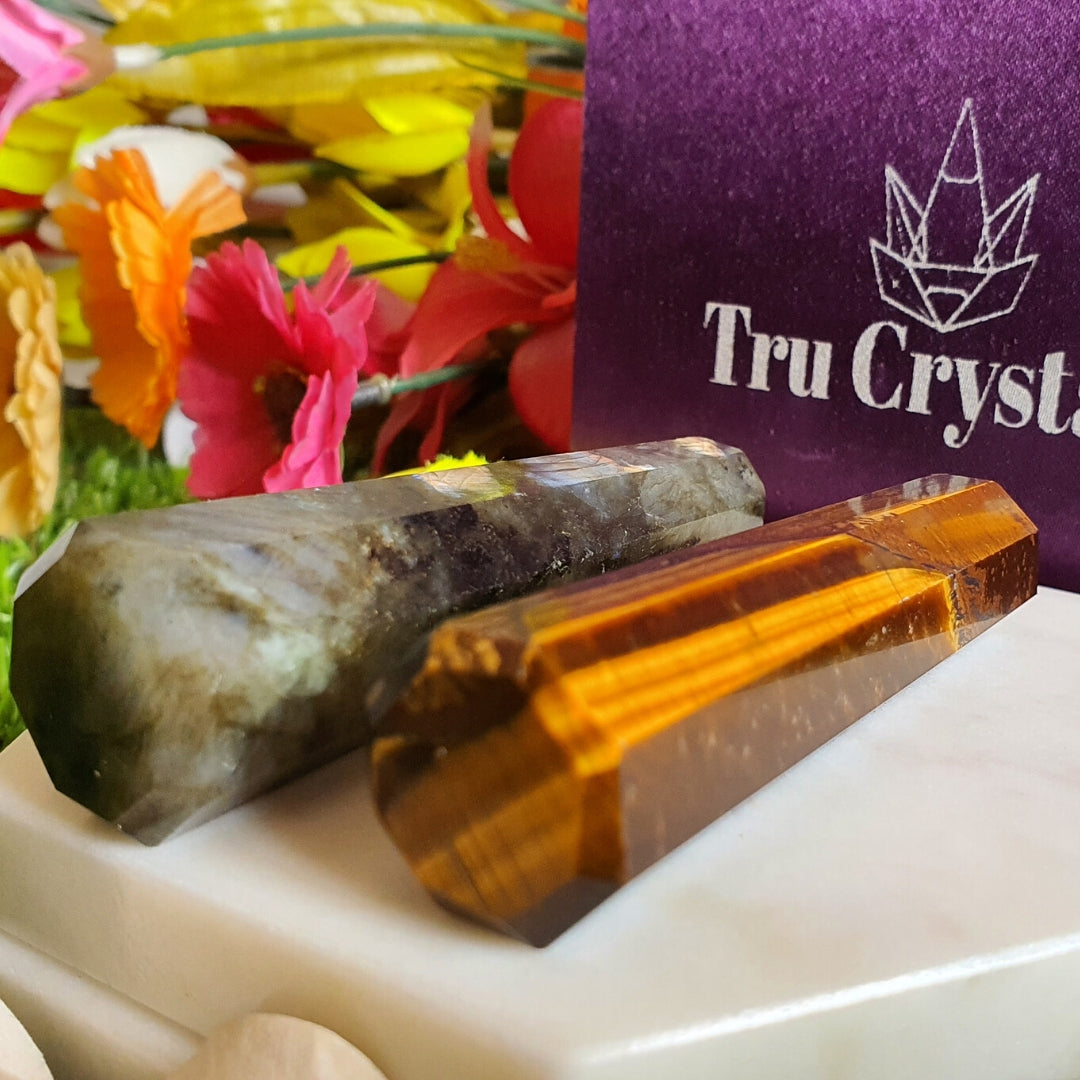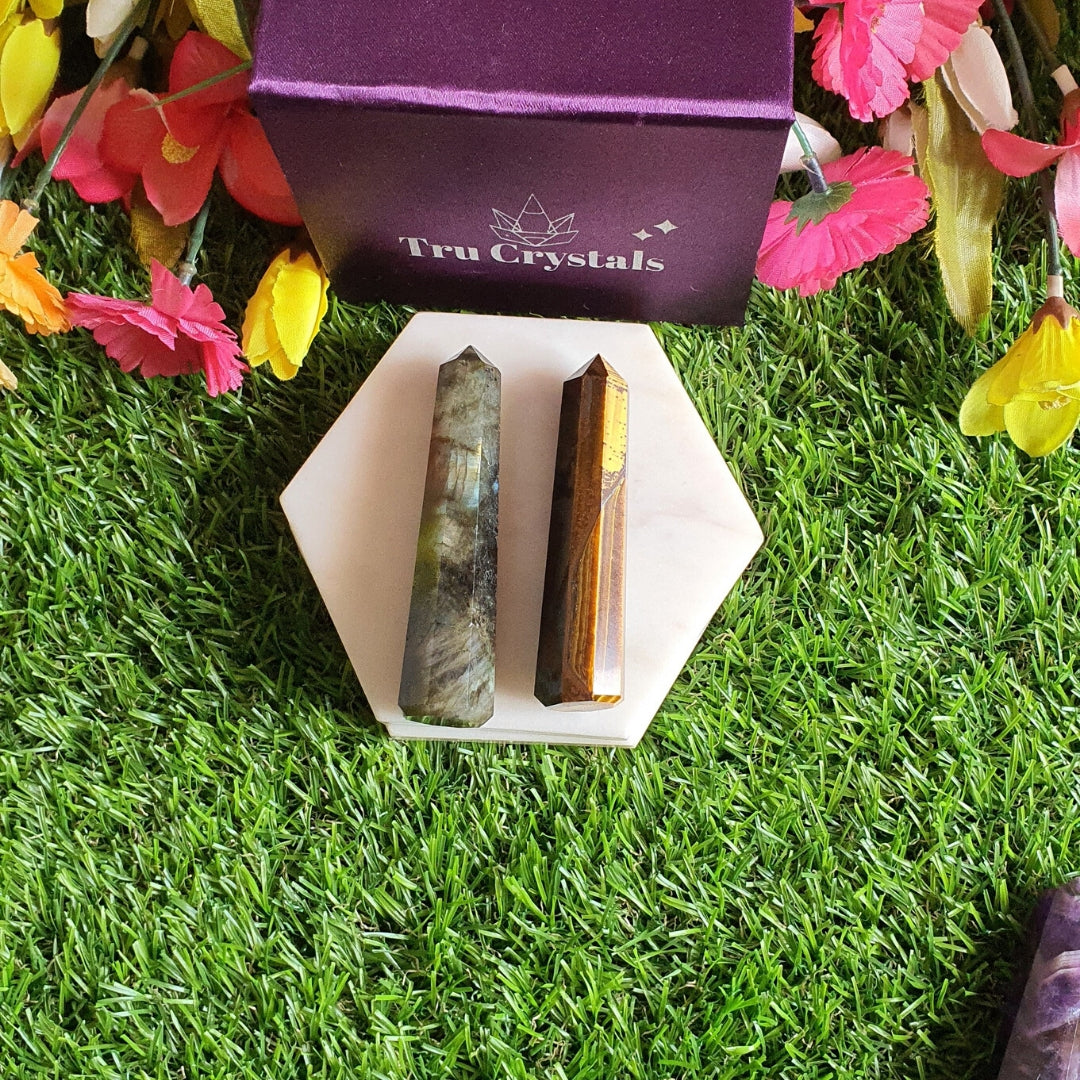 I got towers and crystal mala
Protection and Transformation set
The intense vibrations of labradorite are sure to keep you away from all the negative energies, thoughts, and emotions. That's not all, the crystal creates a shield for auras and protects against the negativity of the world. Labradorite is said to temper the negativity within ourselves as well. 
Labradorite is known for its changing colors, so it is no surprise this gemstone is known as a stone of transformation, enhancing the strength of will and inner worth.
Labradorite, when combined with the Tiger's eye stone, gives an unbelievable impact and strength to your intuitions and mystic observation. 
A stone of protection, Tiger Eye may also bring good luck to the wearer. It has the power to focus the mind, promoting mental clarity, assisting us to resolve problems objectively and unclouded by emotions. Particularly useful for healing psychosomatic illnesses, dispelling fear, and anxiety.
All the crystals come with a how-to-use, charge, set intention guide, which contains all the information the individual needs to use the crystals.
Healing crystals are energy boosters, they show you the path to achieve desired goals. An individual needs to embrace the path and work on it.
How fast the results come is dependent on an individual's hard work, efforts, and sincerity to achieve the goal.
Crystals carry universal energy in them, they help individuals to bring the needed change in their life in order to achieve their goals. Crystals are part of spiritual work, and any spiritual work will take its own time and the results are always dependent on individuals.
Usage guidance: 
Just place it on a table to clear the energies of your surroundings

When you practice 

Crystal Healing

, you can use points to direct energy to others

Meditate with it

Use in Altar and grids to strengthen intuitions
Energy healing
Peacefulness
Harmony In life
Happy & positive