Regular price
Rs. 1,149.00
Regular price
Sale price
Rs. 1,149.00
Unit price
per
Sale
Sold out
This beautiful multi-crystal bracelet is all you need to address every physical ailment that you are going through.
Disclaimer* Crystals for healing should be used as a complement to other therapies and not as a replacement for regular medical care.
This beautiful bracelet is made with High-quality crystals (Grade AAA) to maximize the effect of its energy.
*GST will be calculated during checkout
> Amazonite- Amazonite has healing powers to help with physical ailments, emotional issues, Energy Healing, and chakra balancing. It helps in filtering out stress, and physical traumas, and soothing energies.
> Mookaite- Mookaite Jasper is a physically stabilizing stone thought to boost the immune system and help counter the effects of aging. It is considered highly restorative for tissue deterioration of the internal organs, and useful in treating cystitis, high blood sugar, and disorders of the kidneys and bladder.
>Chrysocolla: This stone's calming effect helps with nervous disorders, such as anxiety and depression, feelings of guilt, and hyperkinetic movement. It is also a beneficial stone for women by reducing menstrual pain and is conducive to happy pregnancies by relieving the anxieties of first-time mothers. It is also beneficial for high blood pressure, blood sugar levels, diabetes - particularly Type 2, and blood disorders and problems of the lungs.
> Moonstone- A stone for "new beginnings", Moonstone is a stone of inner growth and strength. It soothes emotional instability and stress, and stabilizes emotions, providing calmness.
 The bracelet comes with a beautiful hamsa hand charm.
All the crystals come with a how-to-use, charge, set intention guide, which contains all the information the individual needs to use the crystals.
Healing crystals are energy boosters, they show you the path to achieve desired goals. An individual needs to embrace the path and work on it.
How fast the results come is dependent on an individual's hard work, efforts, and sincerity to achieve the goal.
Crystals carry universal energy in them, they help individuals to bring the needed change in their life in order to achieve their goals. Crystals are part of spiritual work, and any spiritual work will take its own time and the results are always dependent on individuals.
View full details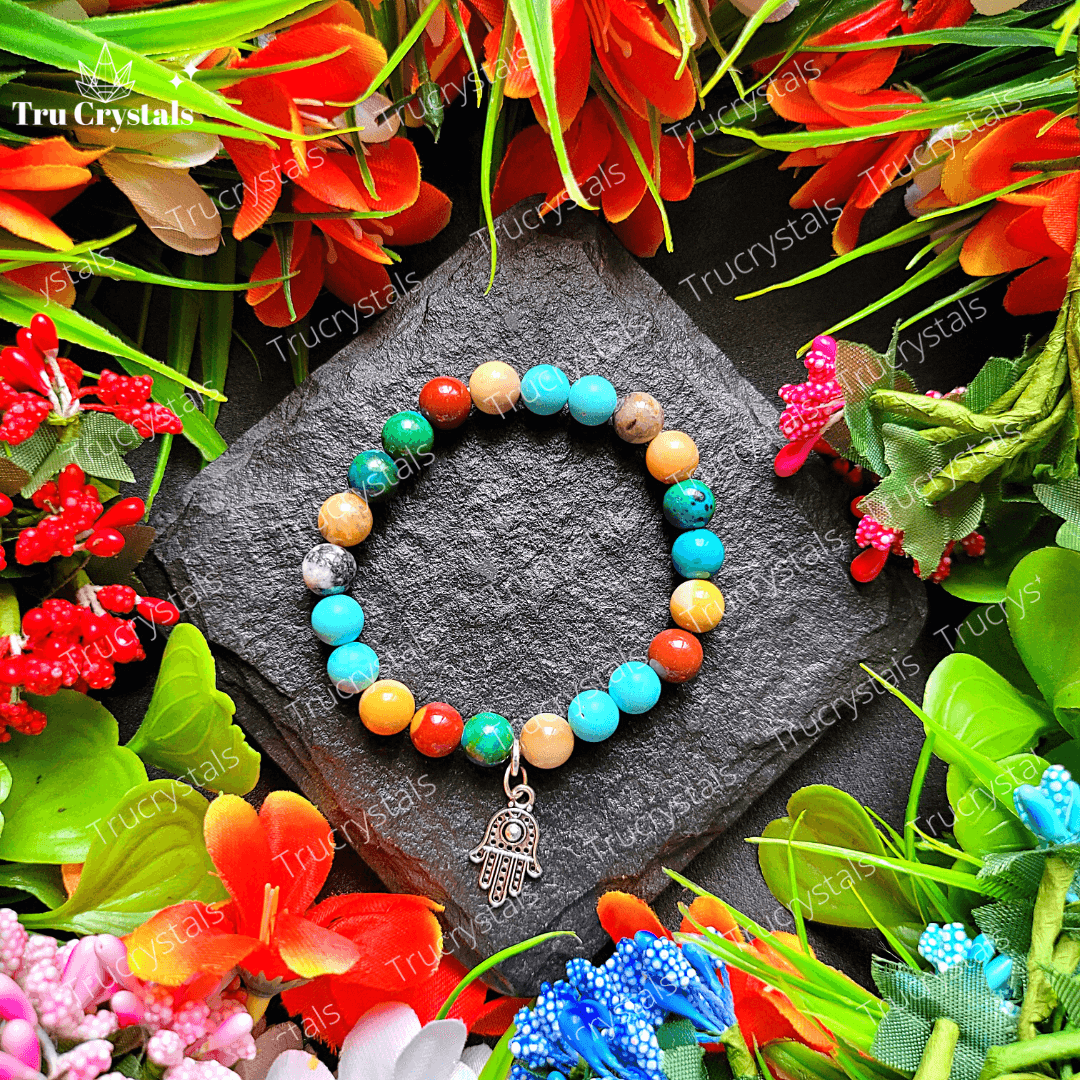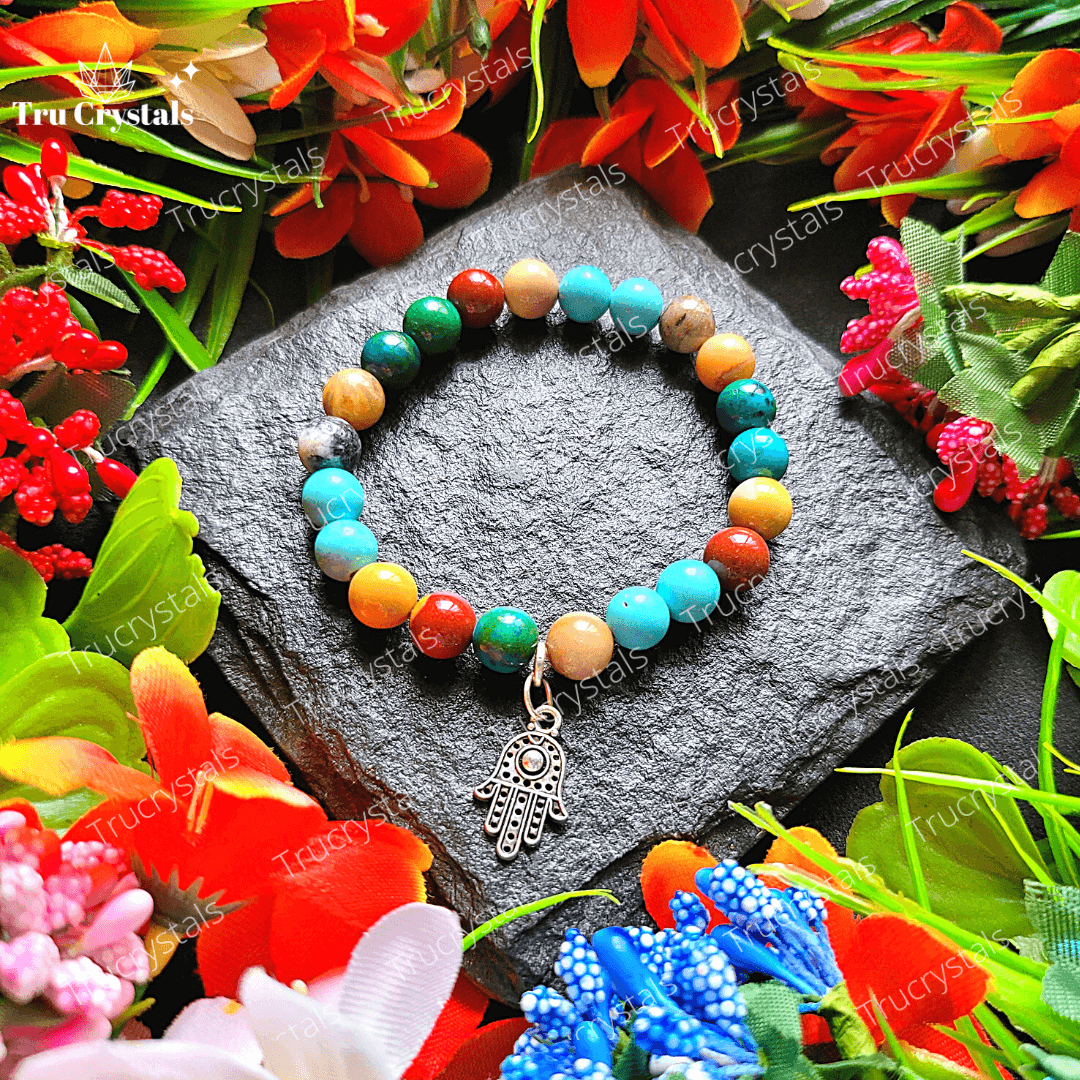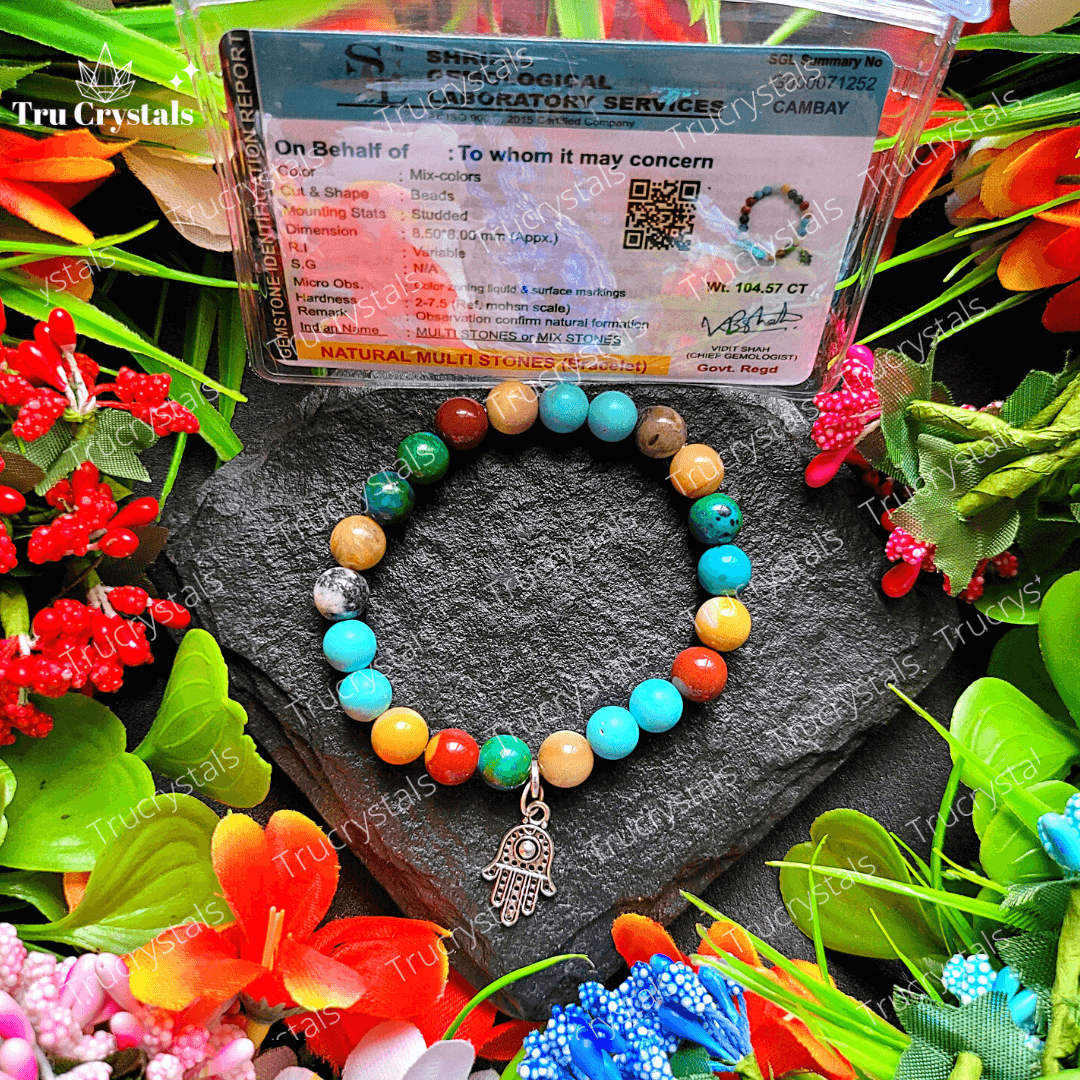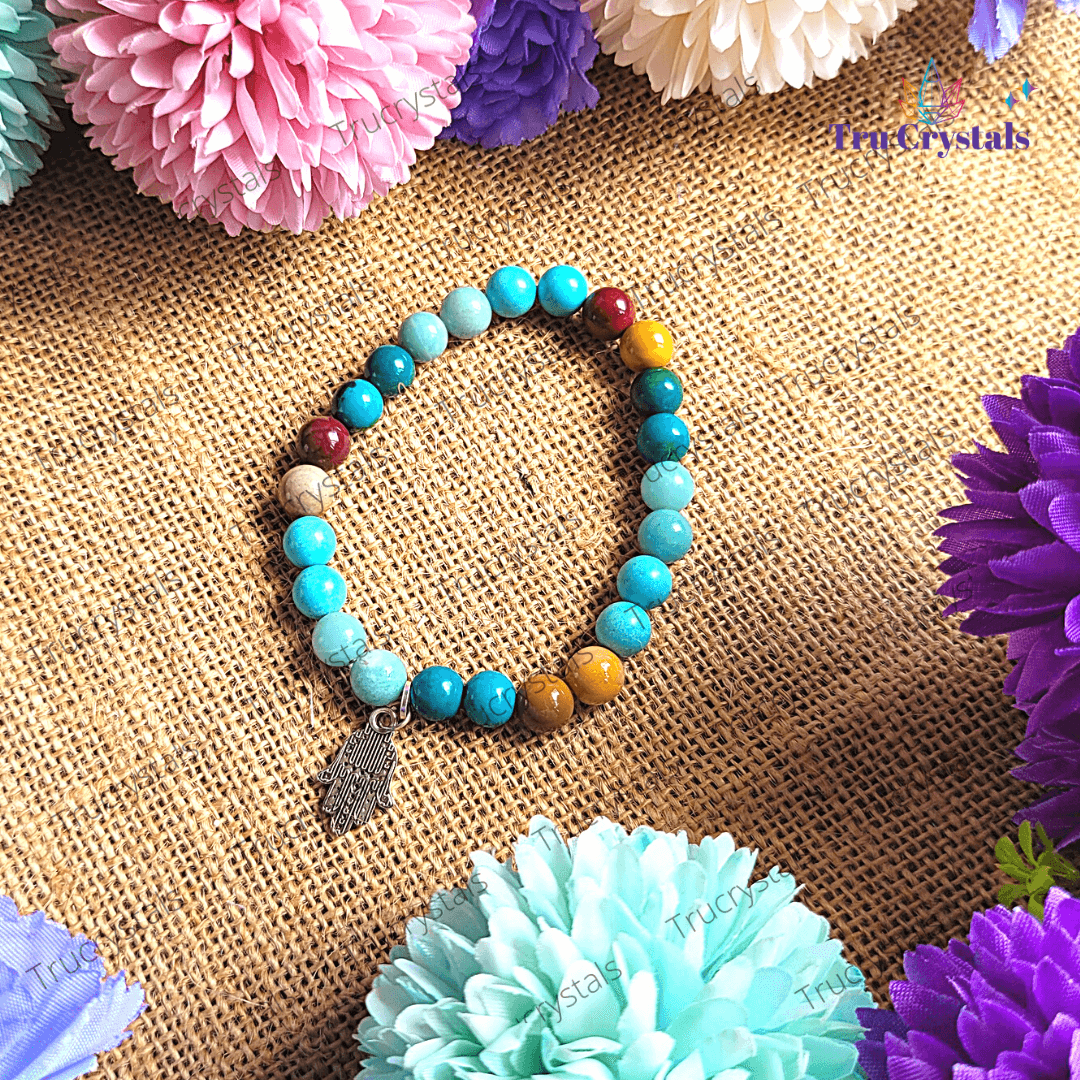 Love the crystals that I purchased…Although I have purchased crystals from you in the past, authentic and good quality. Just this time the bracelet is a bit larger in size as compared to my wrist… Thankyou !😊
Absolutely love the bracelets👍😊
I have still not worn it. When I wear it will share my experience.
Energy healing
Peacefulness
Harmony In life
Happy & positive