Regular price
Sale price
Rs. 999.00
Unit price
per
Sale
Sold out
Beautiful Orange Calcite Palm Stone, a radiant and uplifting addition to your crystal collection. This smooth and polished palm stone showcases the vibrant and energizing hues of orange calcite, a crystal celebrated for its association with joy, creativity, and positive energy.

Hold this palm stone in your hand, and you'll immediately sense the warm and invigorating vibes it emits. Orange calcite is renowned for its ability to infuse your life with a sense of playfulness and enthusiasm, making it a perfect companion for both beginners and seasoned crystal enthusiasts.

The tactile nature of this palm stone encourages you to connect with the energy of orange calcite on a deeper level. Whether you're meditating, seeking inspiration for your creative endeavors, or simply in need of a mood lift, this palm stone is your go-to crystal ally.

The comforting smooth texture of the Orange Calcite Palm Stone make it an ideal tool for stress relief, helping you release tension and anxiety. It fits perfectly in your hand, serving as a source of comfort and strength whenever you need it.

The radiant energy of this palm stone is a reminder to embrace life's vibrant moments and to nurture your creative spirit. Elevate your crystal collection with the invigorating power of the Orange Calcite Palm Stone, and let it infuse your life with zest, positivity, and inspiration.
View full details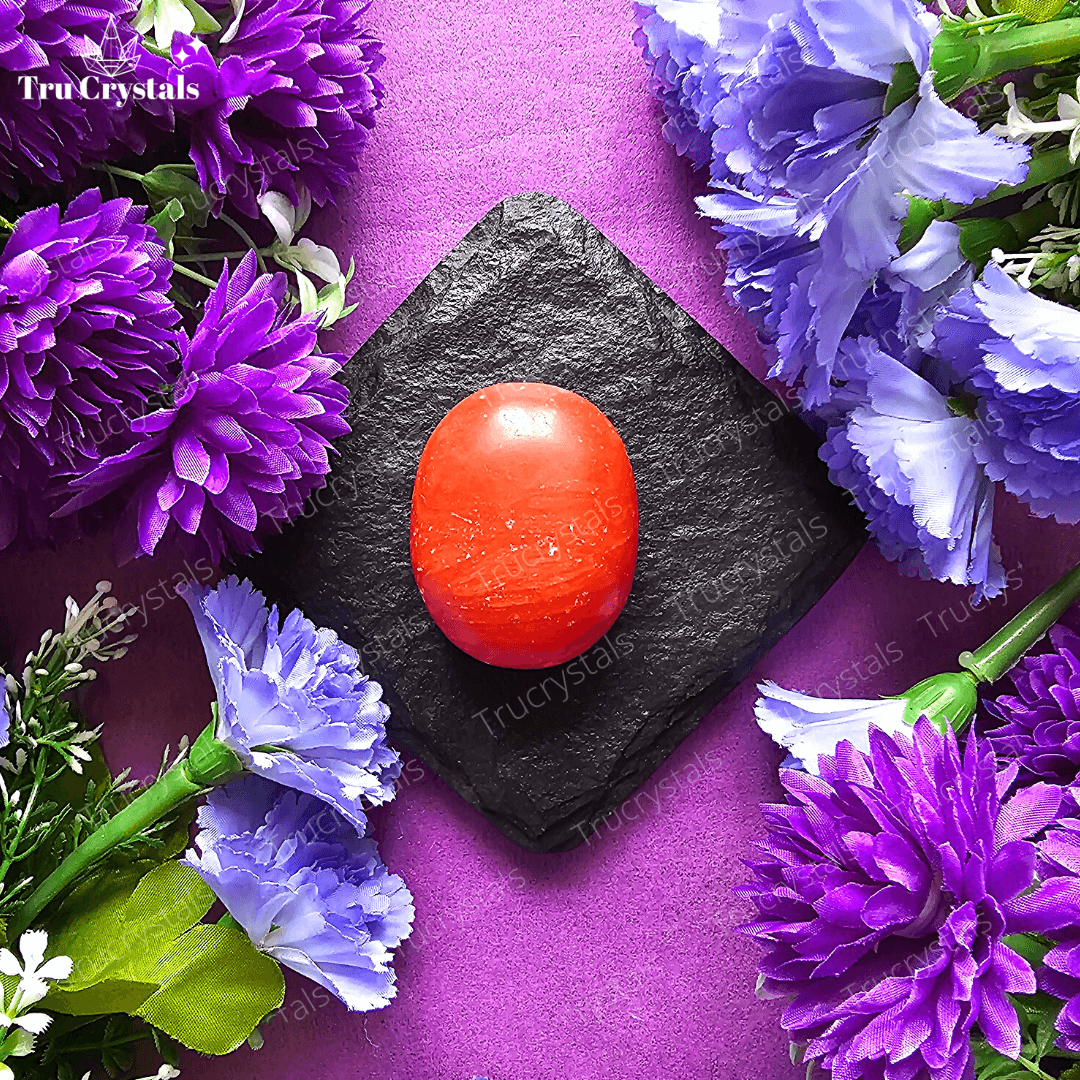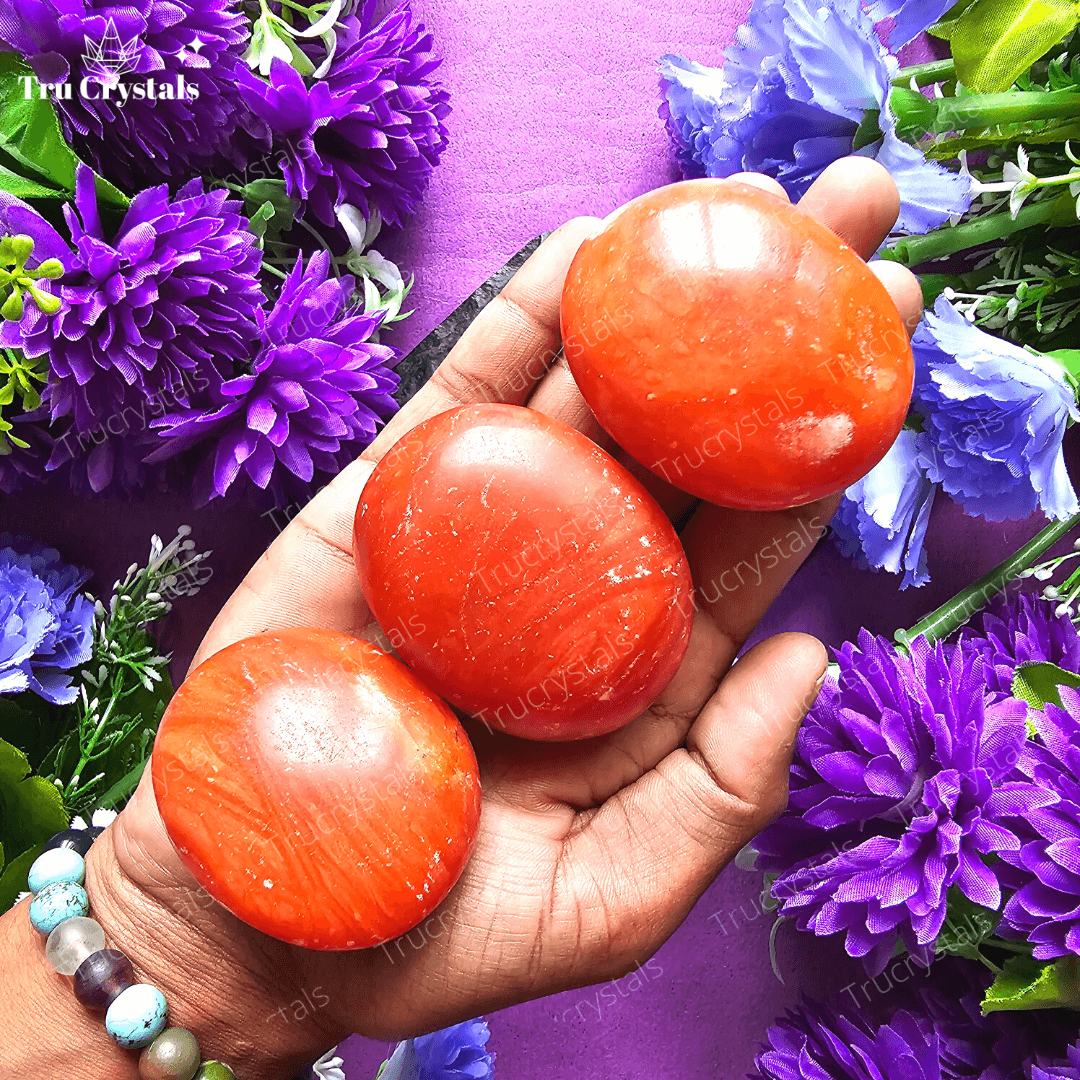 Energy healing
Peacefulness
Harmony In life
Happy & positive