Regular price
Rs. 1,449.00
Regular price
Sale price
Rs. 1,449.00
Unit price
per
Sale
Sold out
One of the most popular and powerful mantra next to "Om" is "Om Mani Padme Hum". Highly chanted by Buddhists and yoga practitioners. 
Om Mani Padme Hum is often referred to as the Mani mantra for short. The mantra is said to have capabilities to "transform your impure body, speech and mind into the pure body, speech and mind as of a Buddha." Similarly, Tibetan culture tells us that this phrase can bring enlightenment.
This bracelet is specially made with the manta engraved on Black Obsidian crystals that are combined with Howlite. Howlite strengthens memory and stimulates the desire for knowledge. It teaches patience and helps to eliminate rage, pain and stress. A calming stone, Howlite calms communication, facilitates awareness and encourages emotional expression that is very much needed to bloom from within. While black obsidian gives you the protection that you need in your journey with this mani mantra, the bracelet makes an ideal combination.
With a tiny charm of Buddha, that keeps you reminding your path, this one is a must for those who are serious seekers.
All the crystals come with a how-to-use, charge, set intention guide, which contains all the information the individual needs to use the crystals.
View full details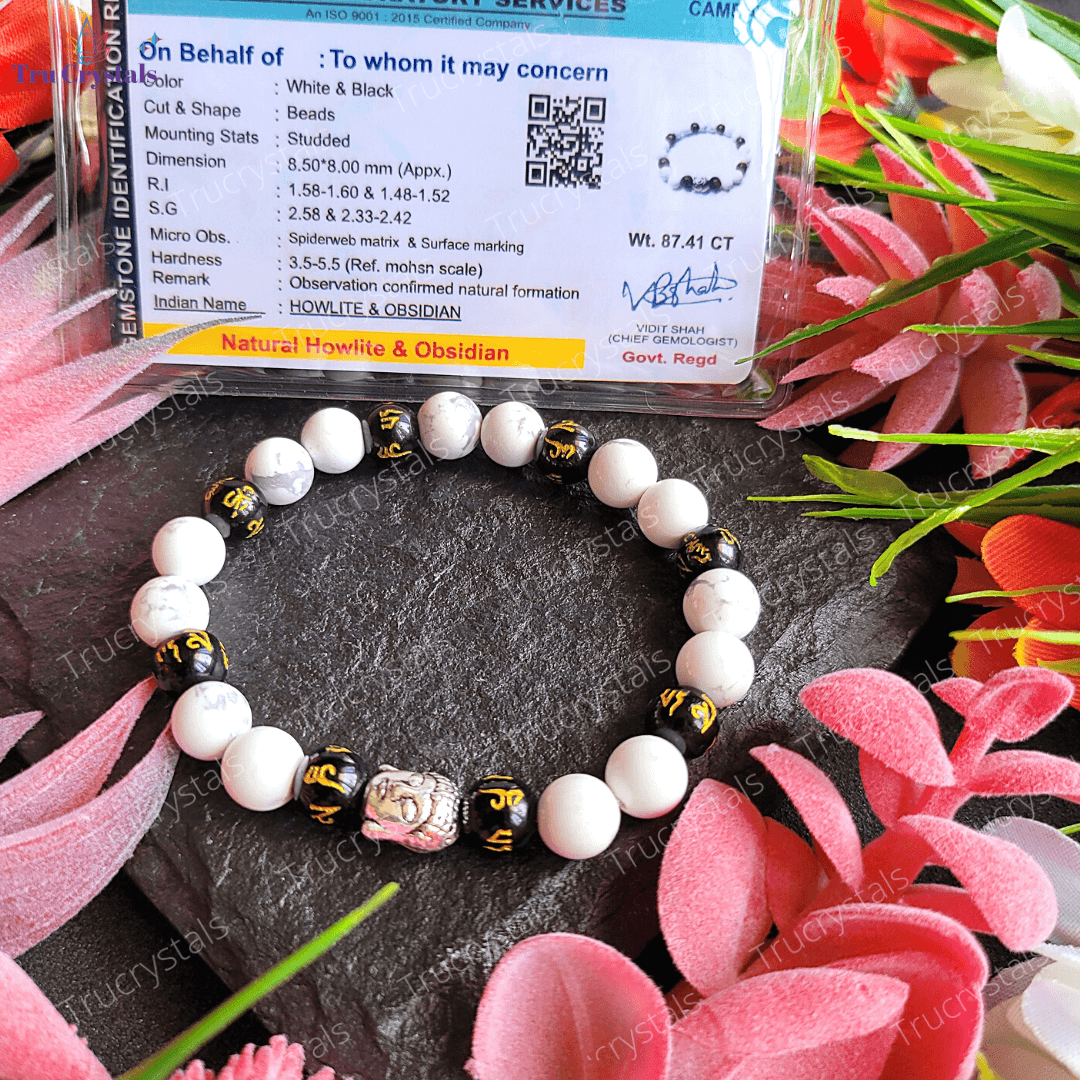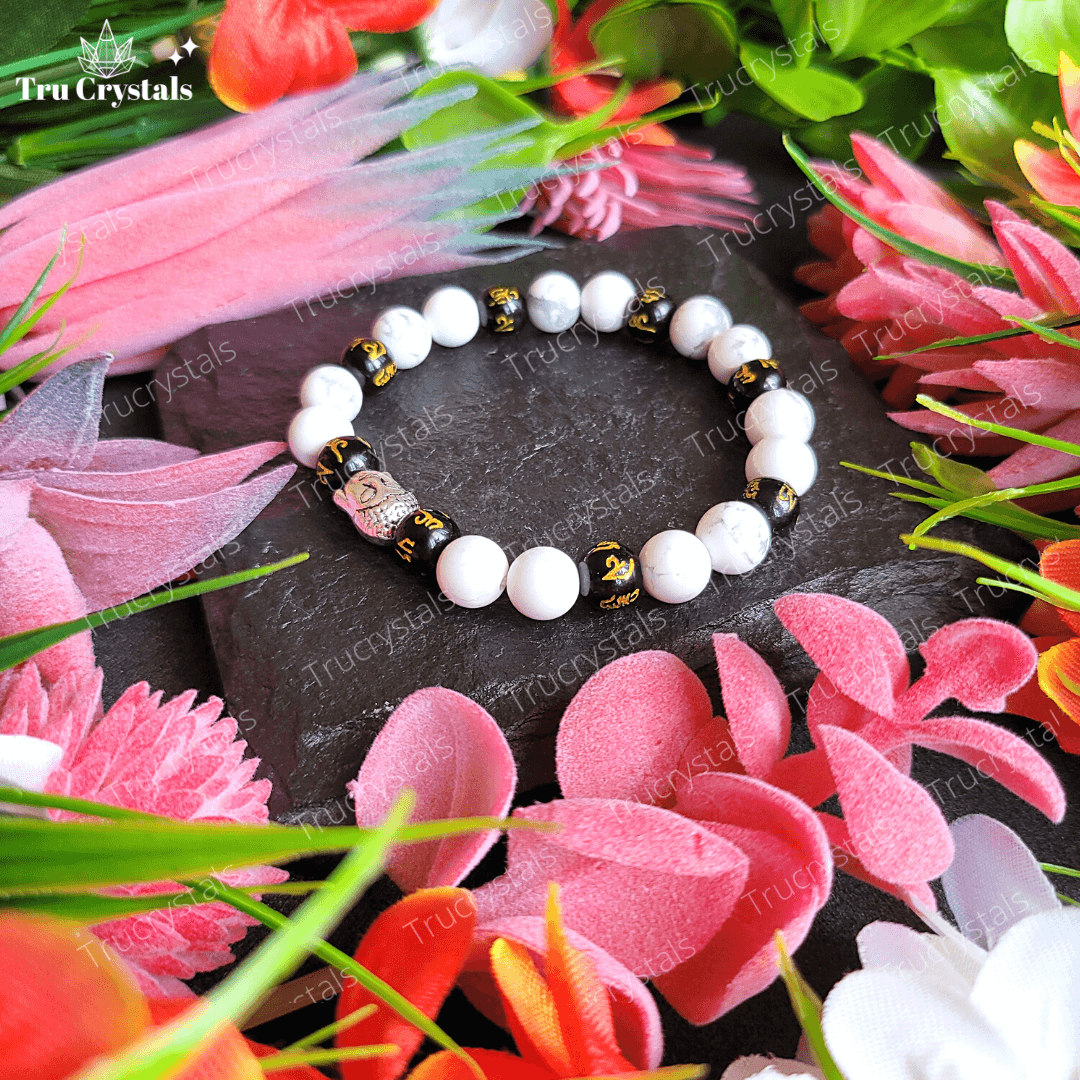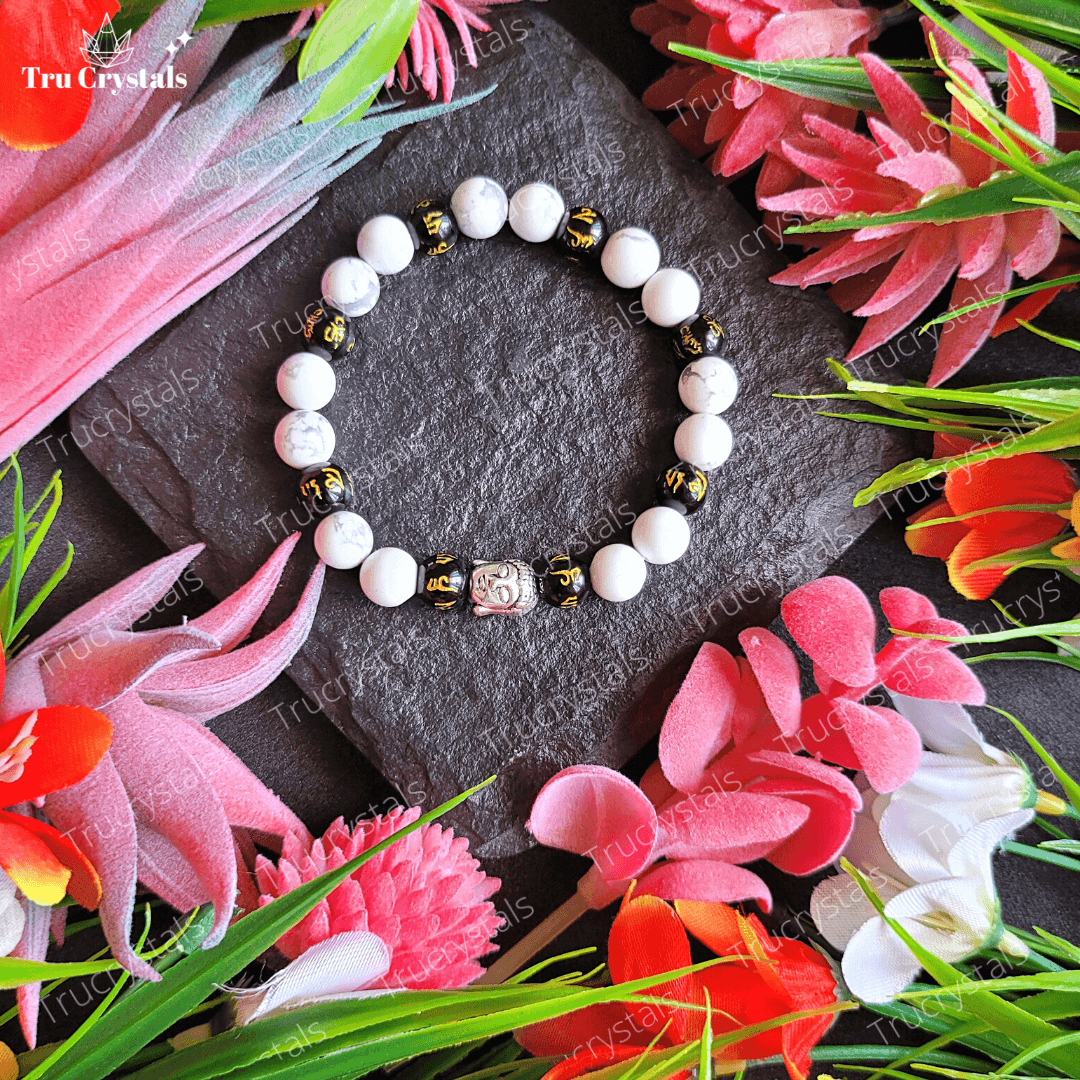 Energy healing
Peacefulness
Harmony In life
Happy & positive