Regular price
Rs. 1,269.00
Regular price
Sale price
Rs. 1,269.00
Unit price
per
Sale
Sold out
Elevate your workspace with our Office Desk Crystal Kit, a carefully curated collection of six powerful crystals that harmonize to create an atmosphere of focus, positivity, and success in your professional environment. Each crystal in this set has been thoughtfully chosen for its unique properties to enhance your workday experience.

1. **Selenite:** Place this pristine, luminous crystal on your desk to promote mental clarity and remove any stagnant energy, ensuring a clean slate for productivity.

2. **Black Tourmaline:** Known for its protective qualities, black tourmaline creates a shield against negative energies, making it an ideal addition to your workspace for repelling stress and negativity.

3. **Green Aventurine:** This stone is associated with luck and opportunity. Keep it close to attract good fortune and success in your projects and career.

4. **Citrine:** The cheerful, golden citrine embodies abundance and positivity. Its presence on your desk will infuse your space with a sunny energy, fostering creativity and motivation.

5. **Clear Quartz:** Often called the "Master Healer," clear quartz amplifies the properties of the other crystals, enhancing their effectiveness. It also aids in mental clarity and decision-making.

6. **Pyrite:** This shimmering, gold-toned crystal is a symbol of wealth and prosperity. Its presence on your desk will inspire financial growth and a can-do attitude.


The Kit also comes with a 3-inch Selenite bar to cleanse yourself, your workspace, and crystals instantly. 

Arranged neatly in a stylish container, our Office Desk Crystal Kit serves as an eye-catching and functional addition to your workspace. Harness the combined energies of these crystals to increase your focus, reduce stress, and promote a harmonious and successful work environment. Enhance your career and well-being by inviting the natural energy of these crystals into your daily routine. Whether you're working from home or in a corporate setting, this crystal kit is your secret weapon for achieving your professional goals.
View full details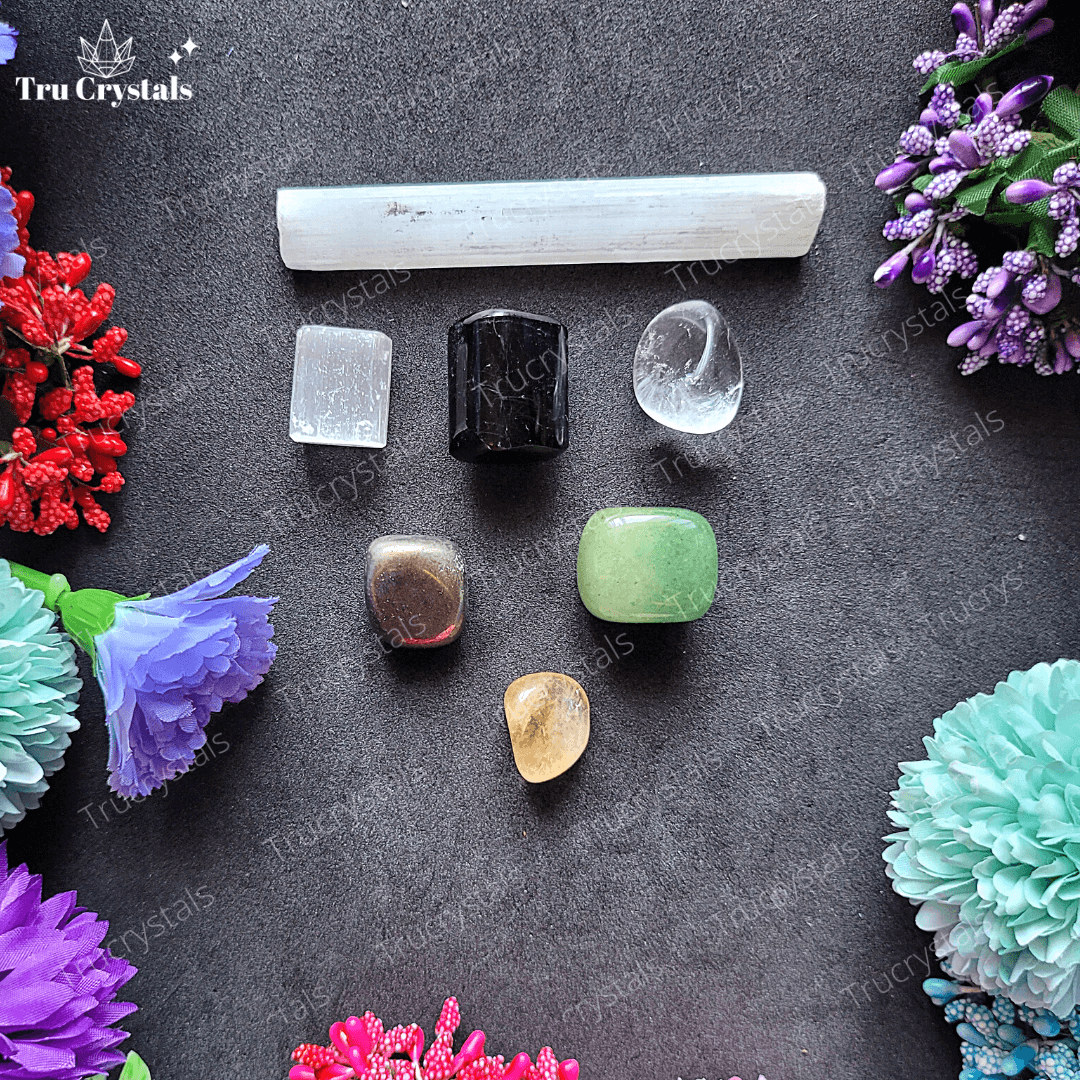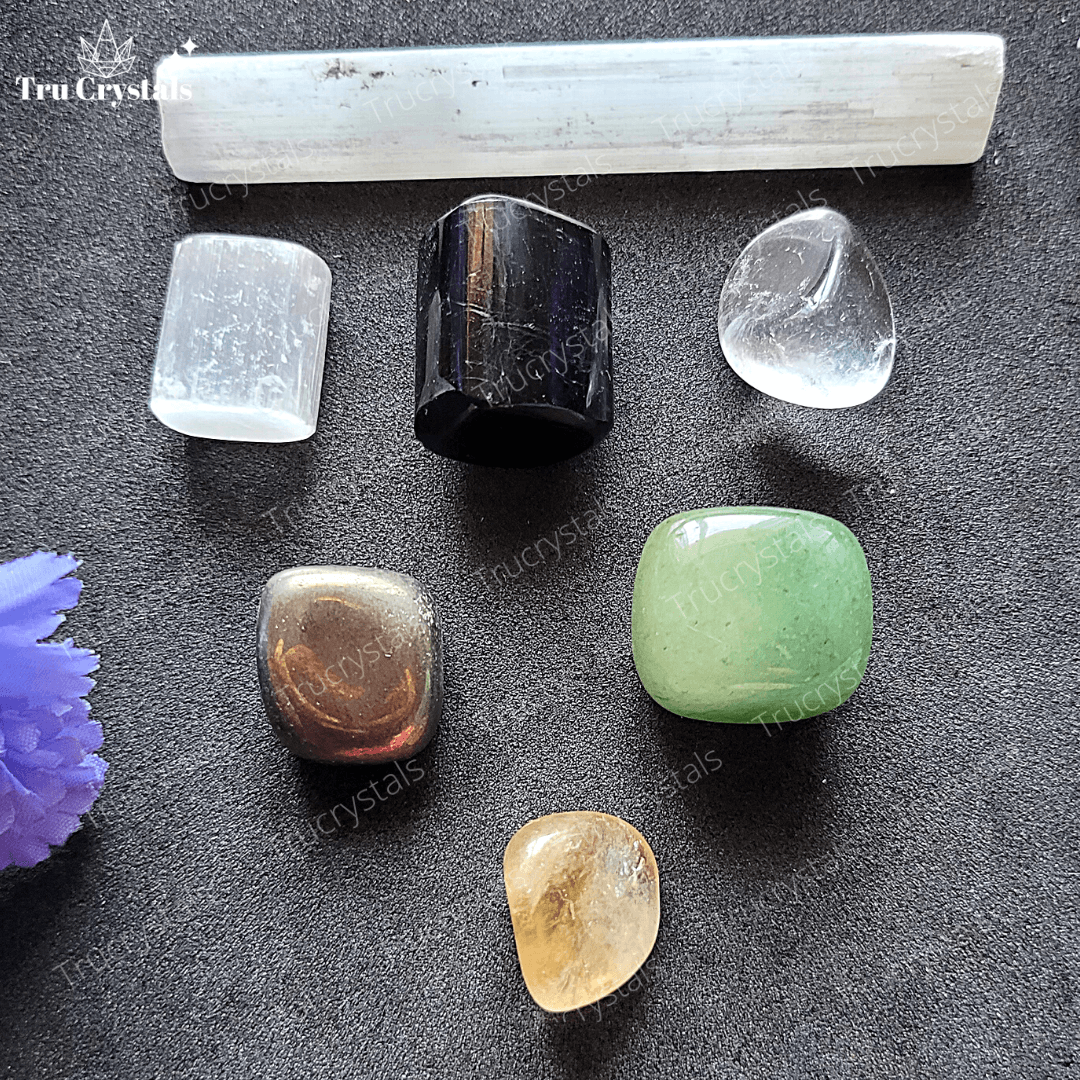 Energy healing
Peacefulness
Harmony In life
Happy & positive