Regular price
Rs. 3,429.00
Regular price
Sale price
Rs. 3,429.00
Unit price
per
Sale
Sold out
Pyrite is a unique protector, drawing energy from the Earth through the physical body and into the aura creating a defensive shield against negative energies, environmental pollutants, emotional attacks, and physical harm.
A piece of Pyrite in the home or workplace energizes the area around it and imparts an immediate increase in vitality. this gold stone helps to overcome intellectual fatigue due to overwork and tiredness of the nervous system by stimulating blood flow to the brain, increasing mental clarity, focus, and recall. 
You will receive 1 raw certified pyrite cluster of chosen weight.
Healing crystals are energy boosters, they show you the path to achieve desired goals. An individual needs to embrace the path and work on it.
How fast the results come is dependent on an individual's hard work, efforts, and sincerity to achieve the goal.
Crystals carry universal energy in them, they help individuals to bring the needed change in their life in order to achieve their goals. Crystals are part of spiritual work, and any spiritual work will take its own time and the results are always dependent on individuals.
View full details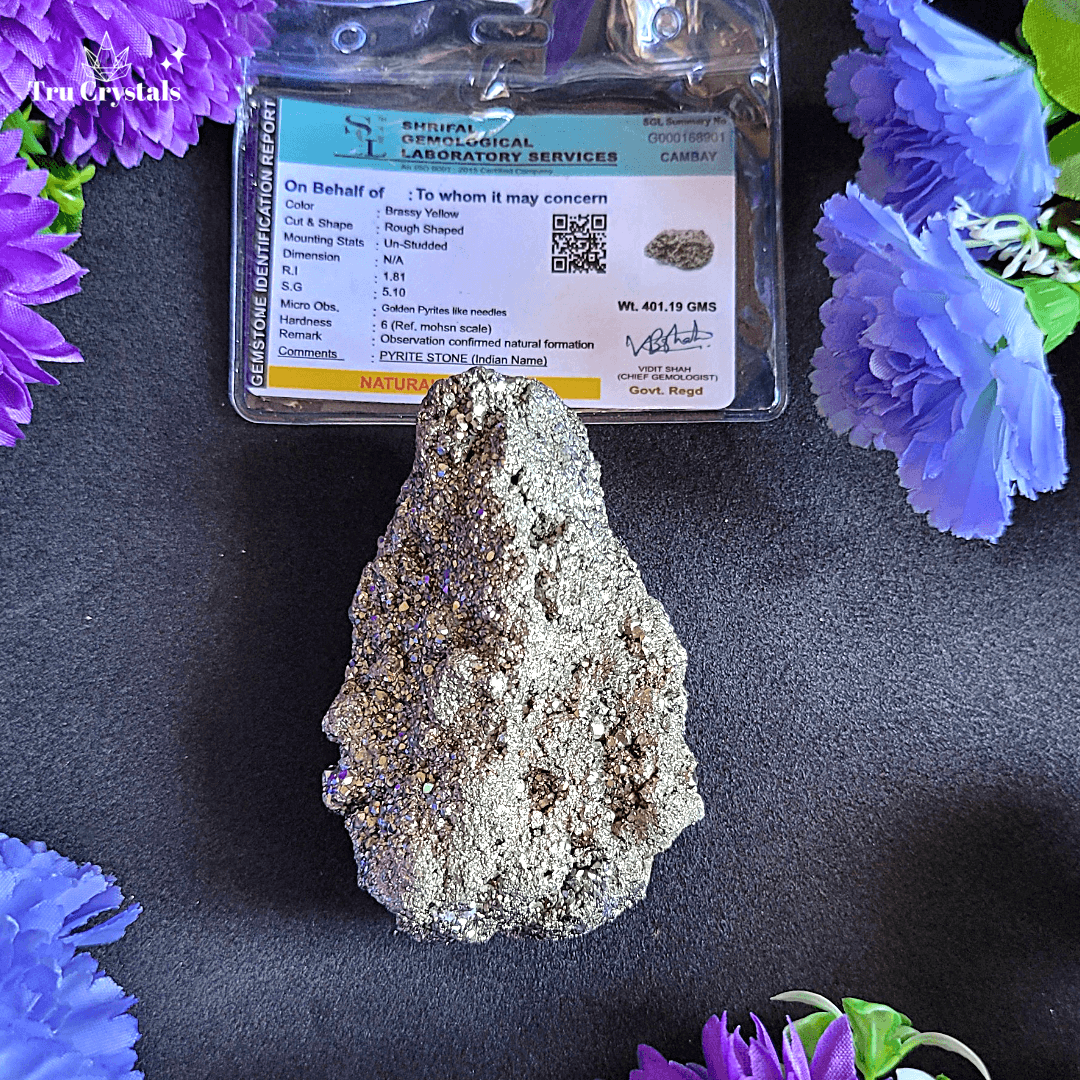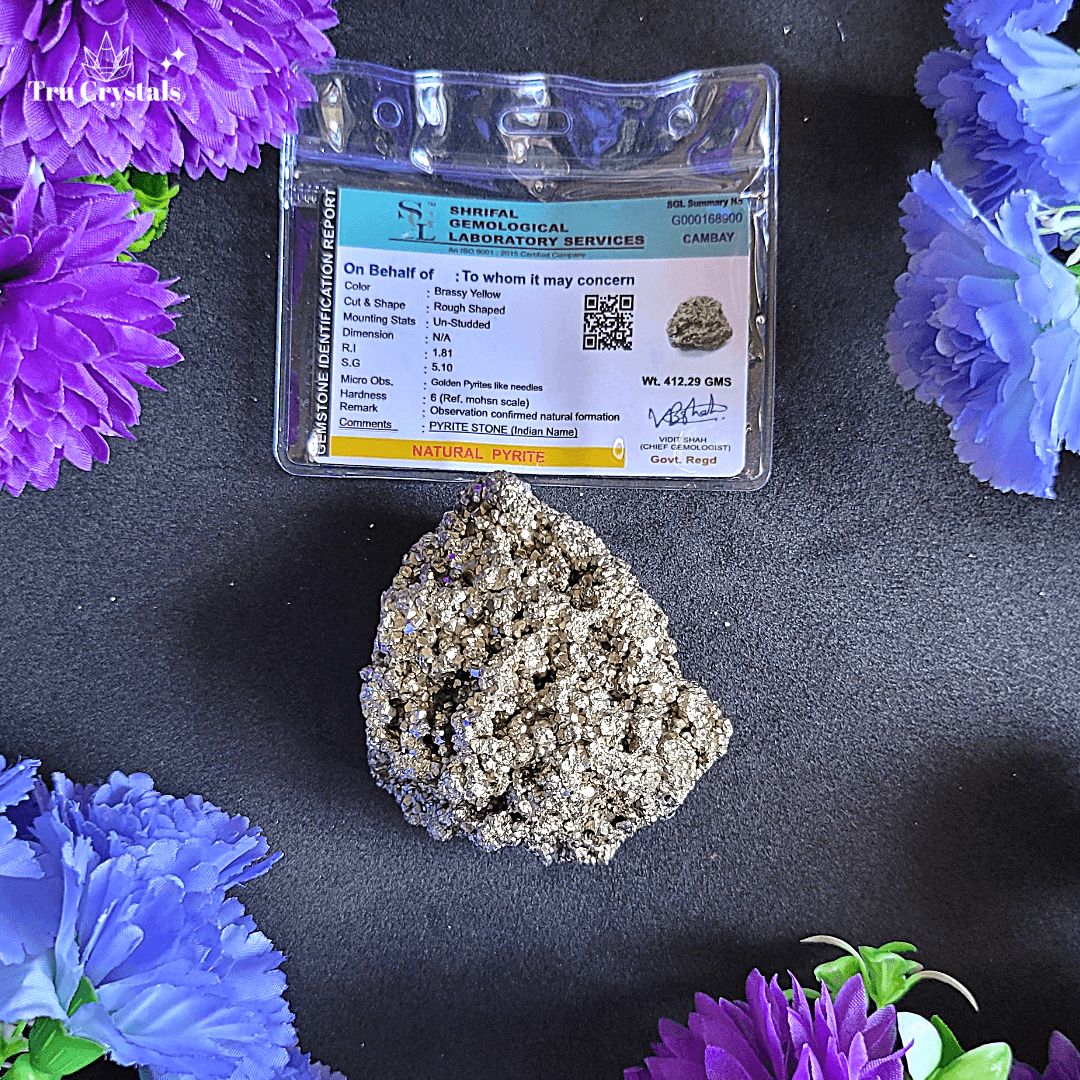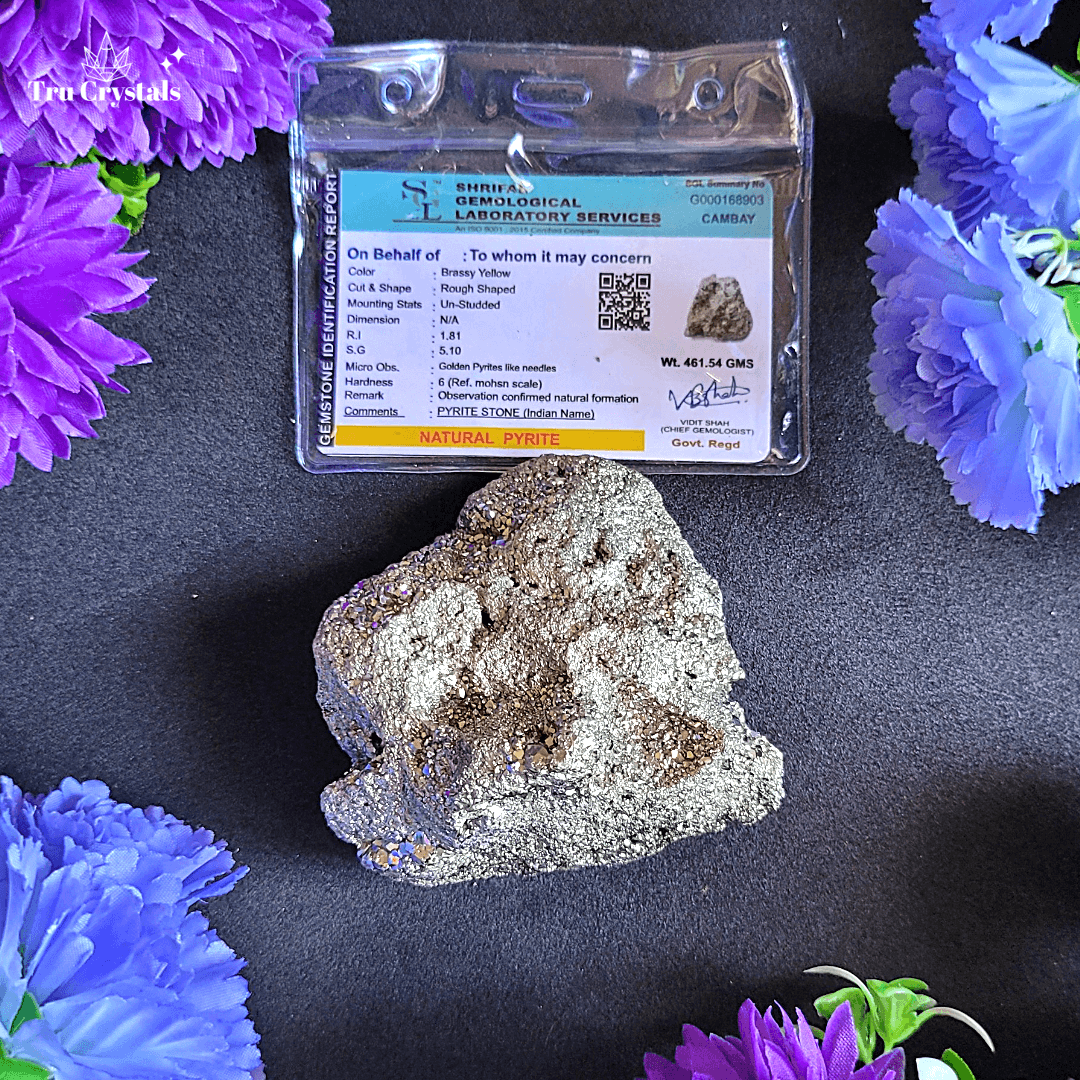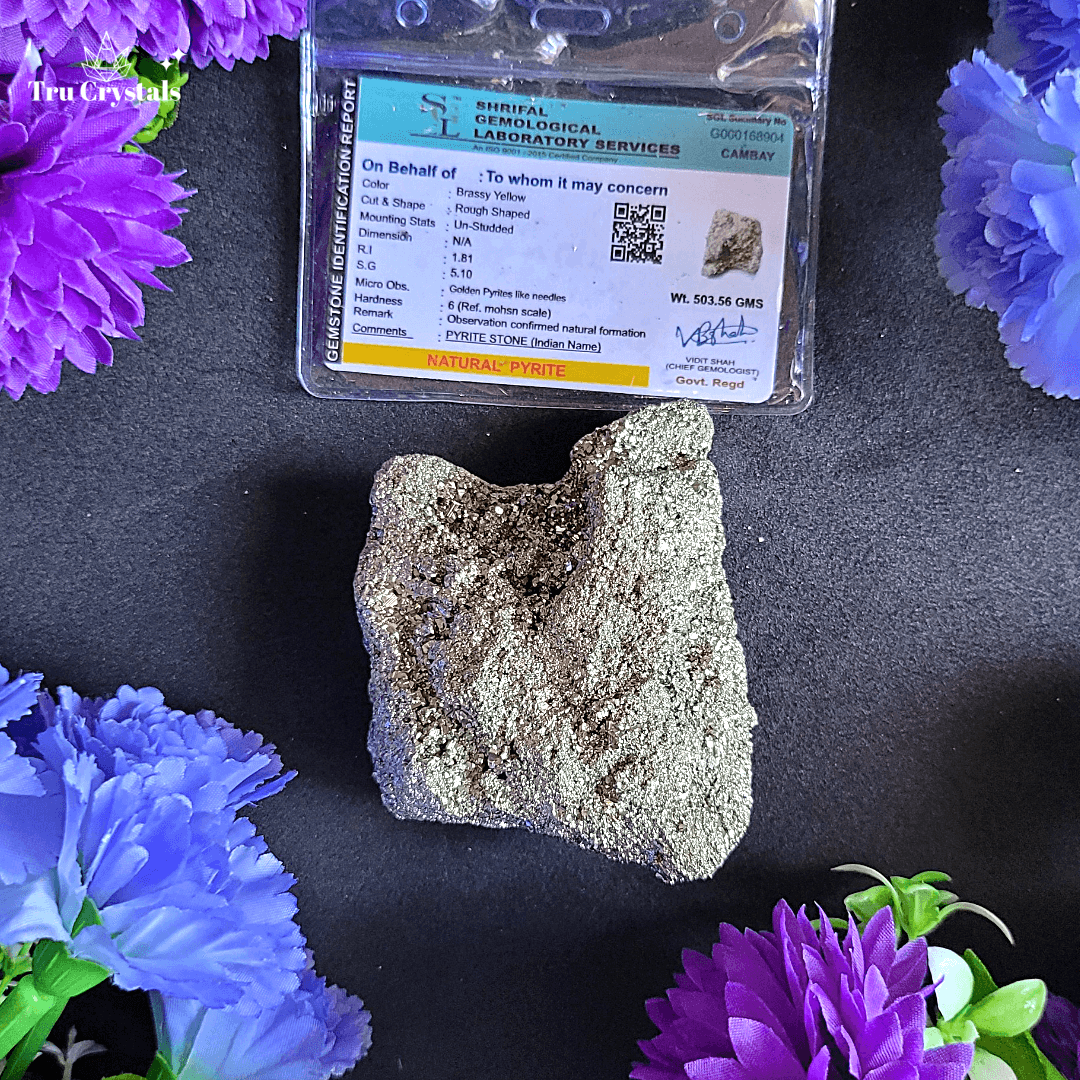 Energy healing
Peacefulness
Harmony In life
Happy & positive