Regular price
Rs. 1,080.00
Regular price
Sale price
Rs. 1,080.00
Unit price
per
Sale
Sold out
Known As the Gemstone of Mother Gaia, This beautiful greenish stone mimics nature in many ways. 
Moss Agate has always been celebrated as a lucky amulet. When placed among flowers they seem to bloom brighter, when kept in the workplace – business seems to boom, and when carried with you, the streams of abundance seem to flow towards you. Moss Agate is a magical stone, its hues bring you back to nature no matter how far away you are.
Think the energy of deep the scent of pines, sunlight through shaded trees, the cooling sound of water running over stone, and gentle breeze gushing in... that's the energy this lovely crystal holds- Pure and Motherly!
Moss agate is said to encourage tranquility and emotional balance. Moss agate is also a perfect stone for those who experience strong aggression or overly nurturing emotions, helping to balance male and female energies whenever they become too extreme. 
All the crystals come with a how-to-use, charge, set intention guide, which contains all the information the individual needs to use the crystals.
Tiny holes, dents, and druzy structures are highly common to natural Moss agate stone and these are naturally formed. 
View full details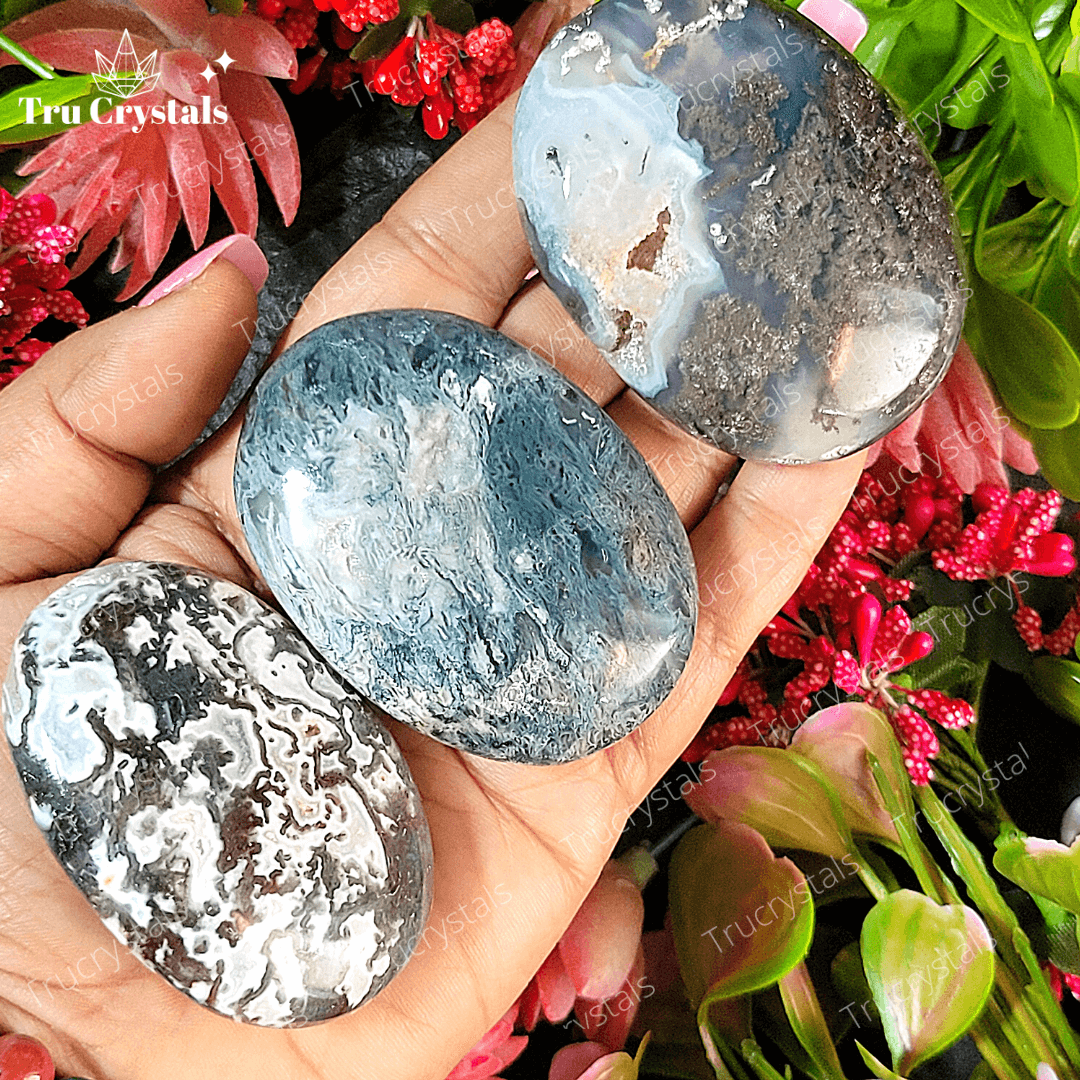 Energy healing
Peacefulness
Harmony In life
Happy & positive