Regular price
Rs. 1,449.00
Regular price
Sale price
Rs. 1,449.00
Unit price
per
Sale
Sold out
Own the beauty of the moon, with this beautiful stone!
This sacred stone is believed to act as a talisman for travelers, a stone of prophecy, and an ultimate gift for lovers.
The Moonstone opens the Heart and Sacral chakra in the body to increase psychic abilities and stimulate inner growth with intuition for its possessor.
The Moonstone is also believed to offer the owner great fortune. The ancient Romans and Greeks believed the moonstone was created from bits of the actual moon. They saw the moonstone as having revitalizing and deeply transformative healing properties.
All the crystals come with a how-to-use, charge, set intention guide, which contains all the information the individual needs to use the crystals.
Healing crystals are energy boosters, they show you the path to achieve desired goals. An individual needs to embrace the path and work on it.
How fast the results come is dependent on an individual's hard work, efforts, and sincerity to achieve the goal.
Crystals carry universal energy in them, they help individuals to bring the needed change in their life in order to achieve their goals. Crystals are part of spiritual work, and any spiritual work will take its own time and the results are always dependent on individuals. 
View full details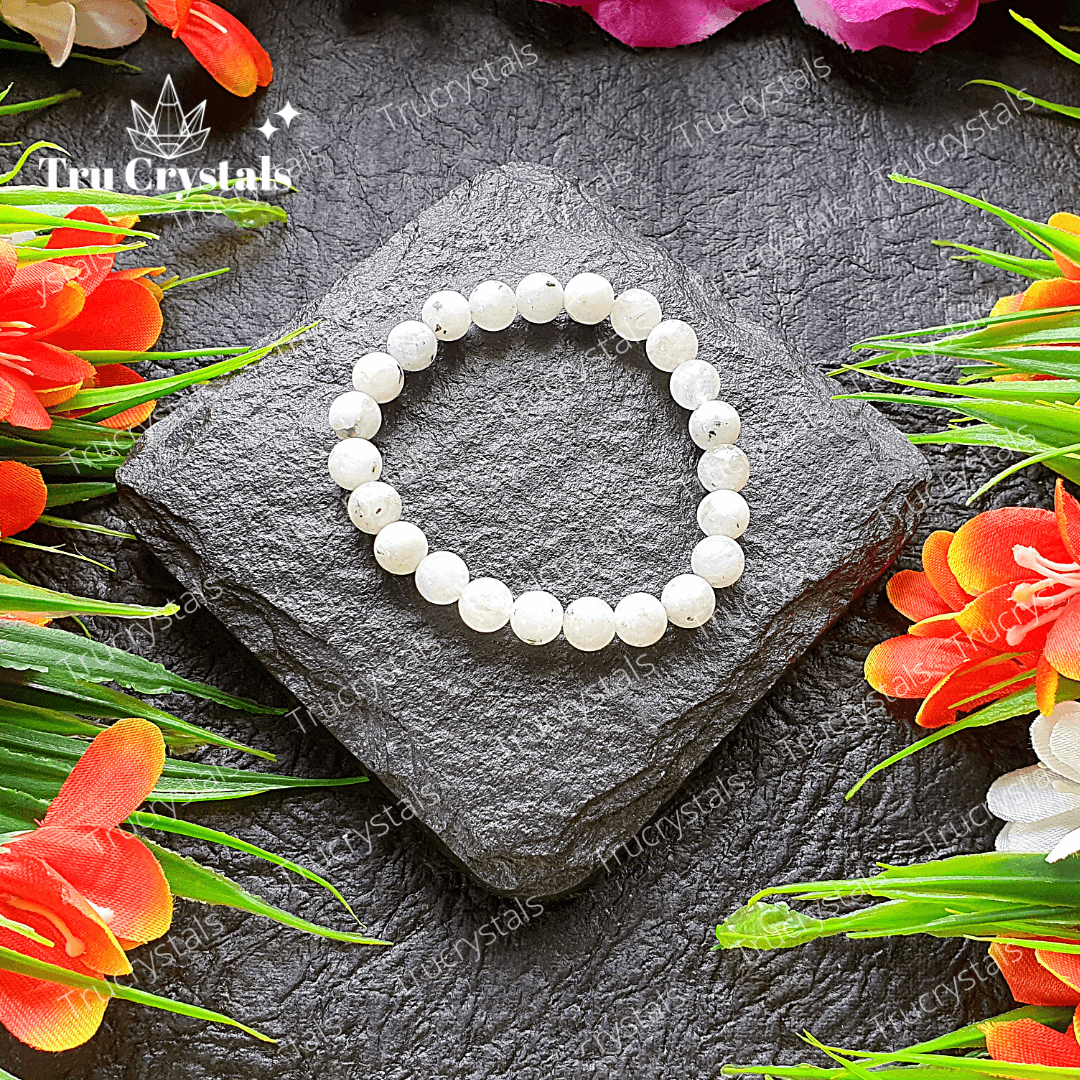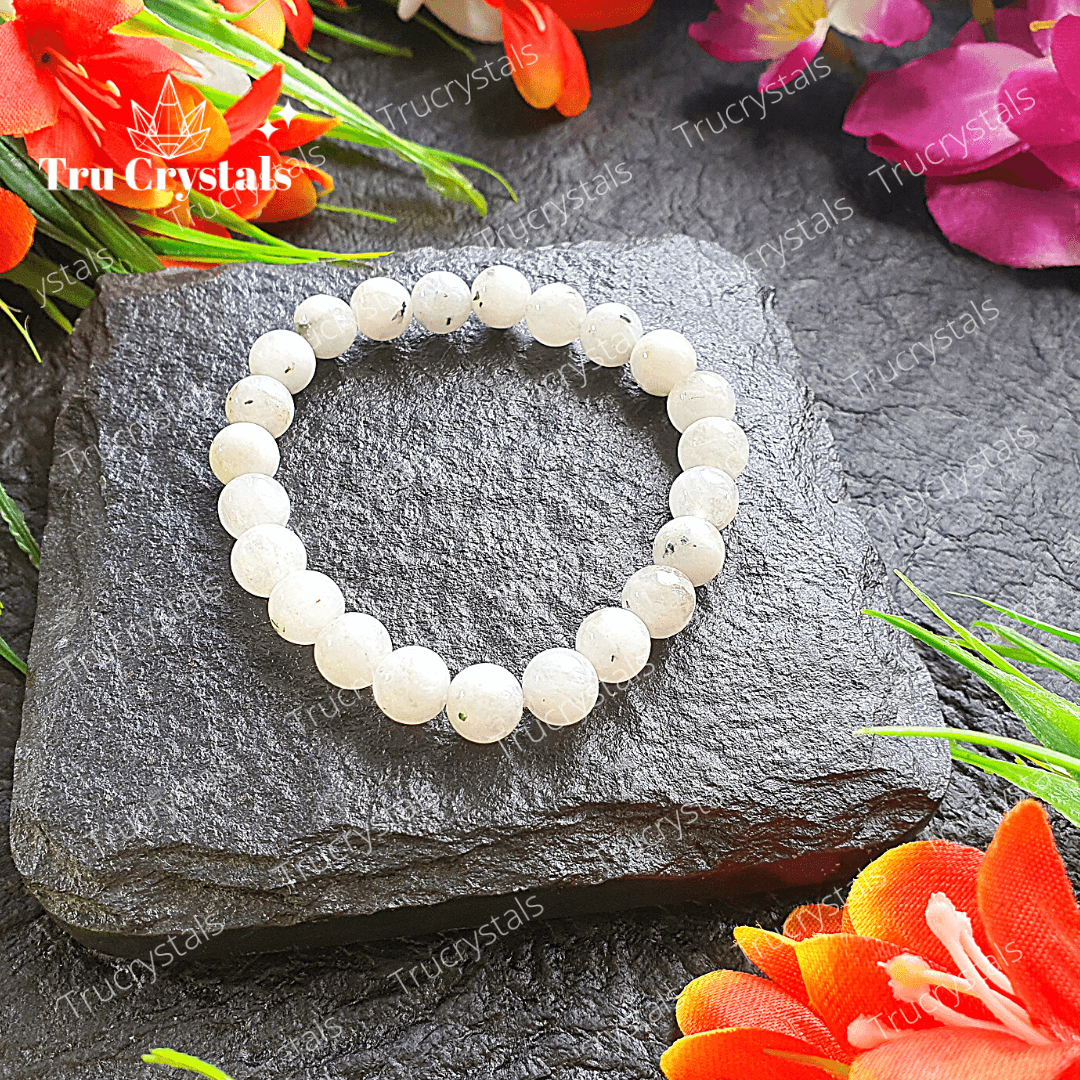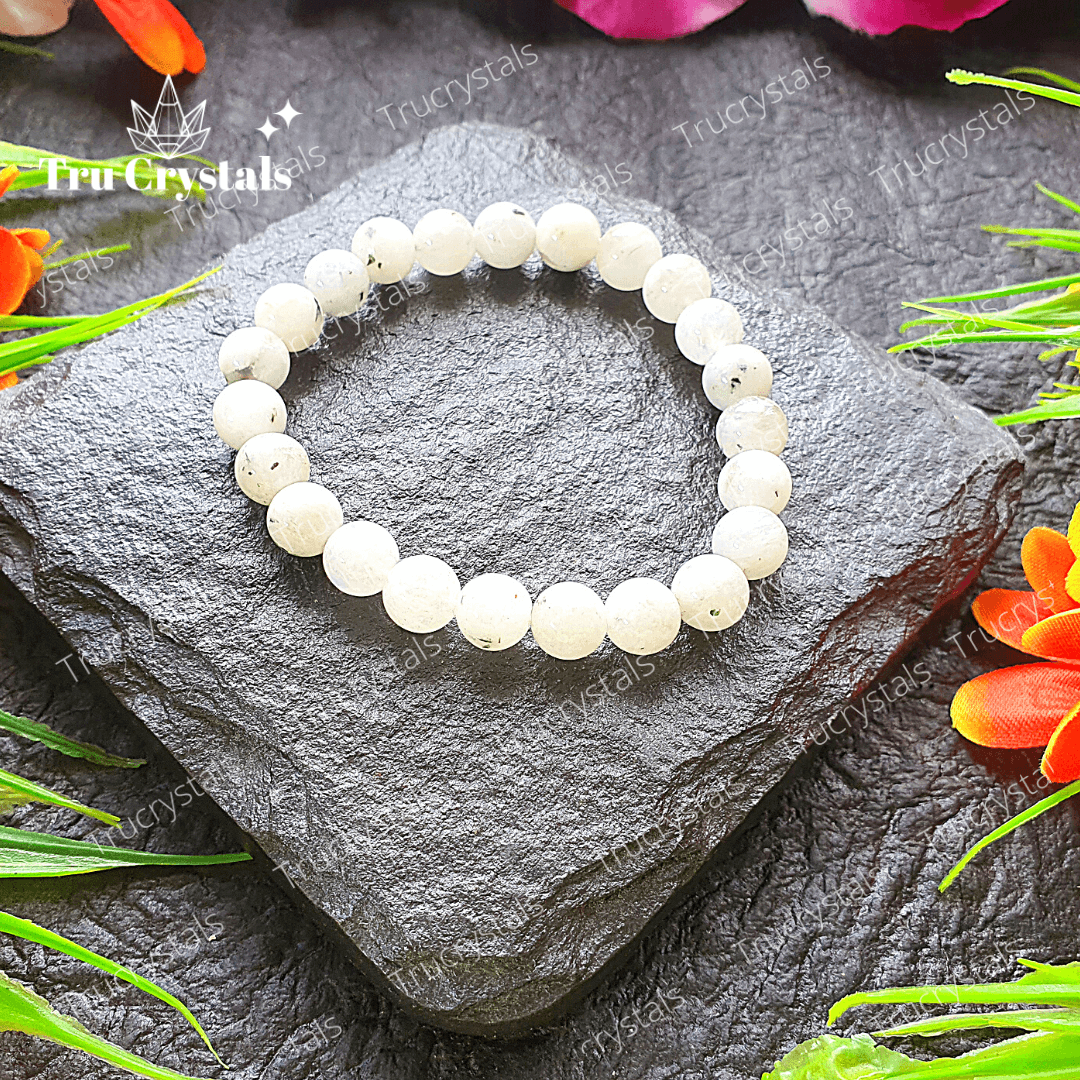 Authentic Crystal.
I ordered for the first time from Trucrystal. The day it delivered to me and when I opened the package, I felt the vibration of Crystal. Crystal is original and I am happy.
Moonstone Bracelet
The Moonstone Bracelet is my 4th purchase from Tru Crystals. Moonstone Bracelet is very beautifull just like The Moon. I cleanse it and charge it daily with positive affirmations. I have faith that it is working for me! Thankyou Tru Crystals for beautiful positive Crystal bracelets. Only thing, I'd highly appreciate if you give some offers or disc
Energy healing
Peacefulness
Harmony In life
Happy & positive