Regular price
Rs. 2,349.00
Regular price
Sale price
Rs. 2,349.00
Unit price
per
Sale
Sold out
About this Mala:
108 beads Mookaite jasper mala. Mookaite Jasper is the stone of the 'here and now', making you appreciate the past, enjoy the present, and look forward to the future.
This Mookaite jasper mala Prayer bead is finished with a natural cotton tassel.
Bead Size: 8mm
Length of Mala: 18 inches
*GST will be calculated during checkout
Read More
View full details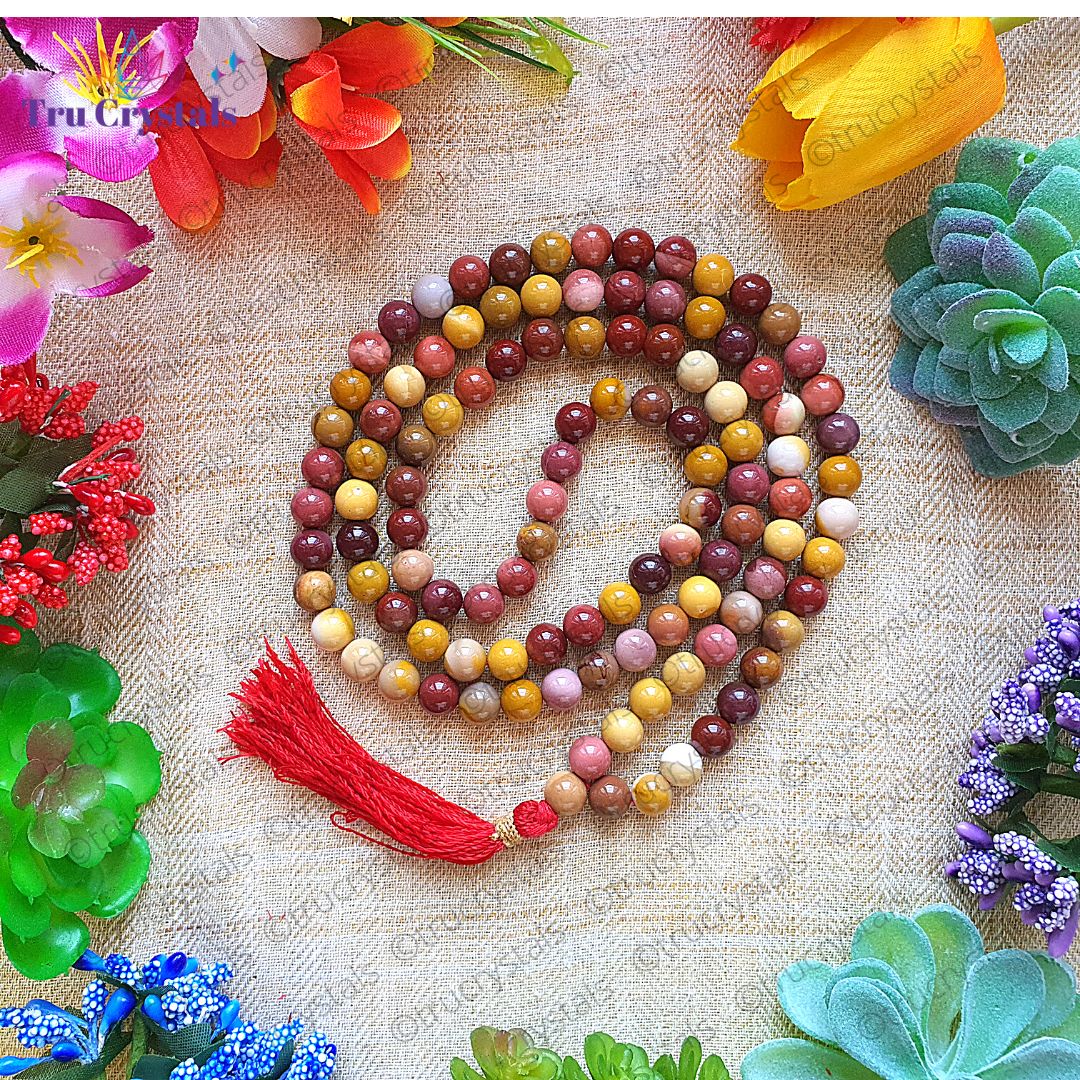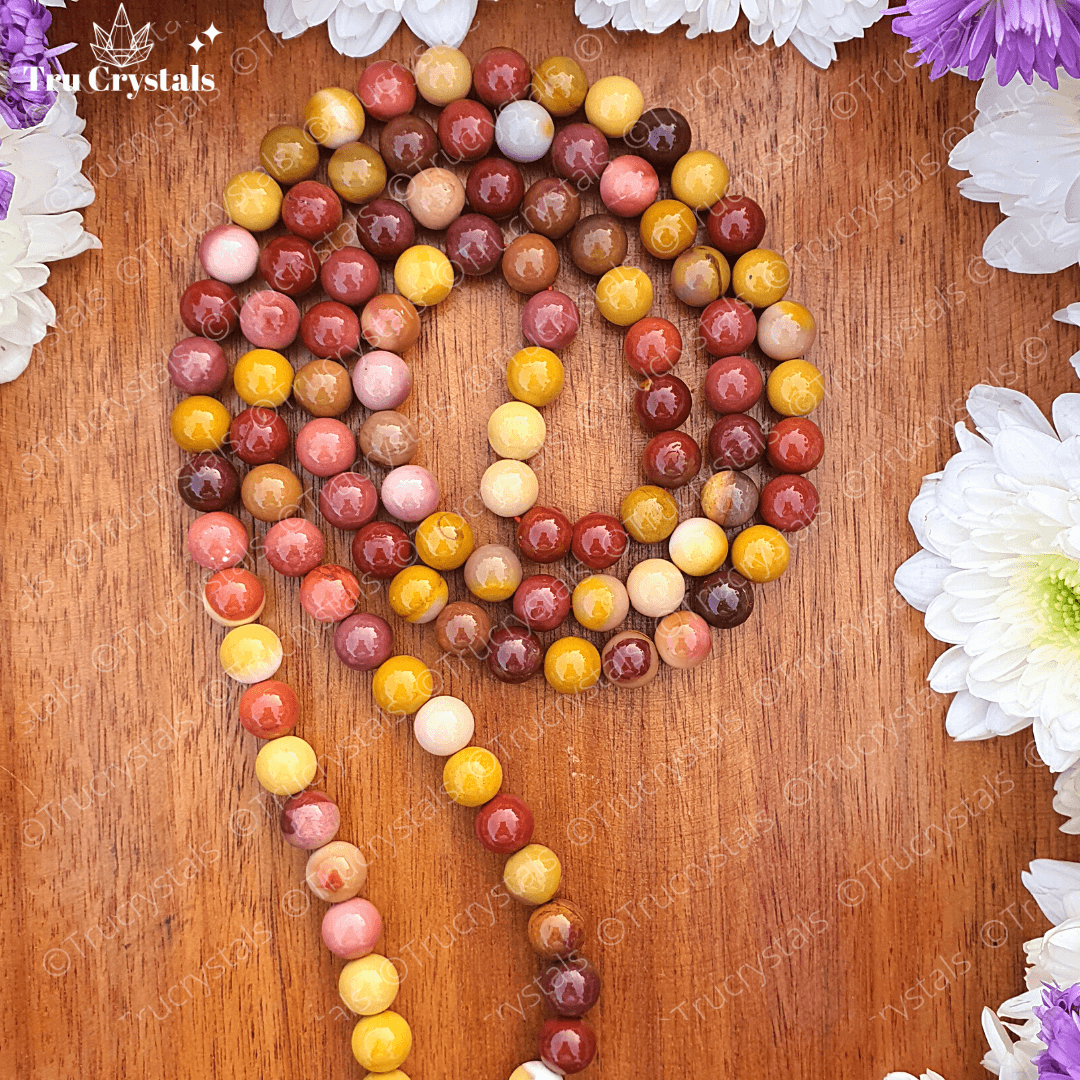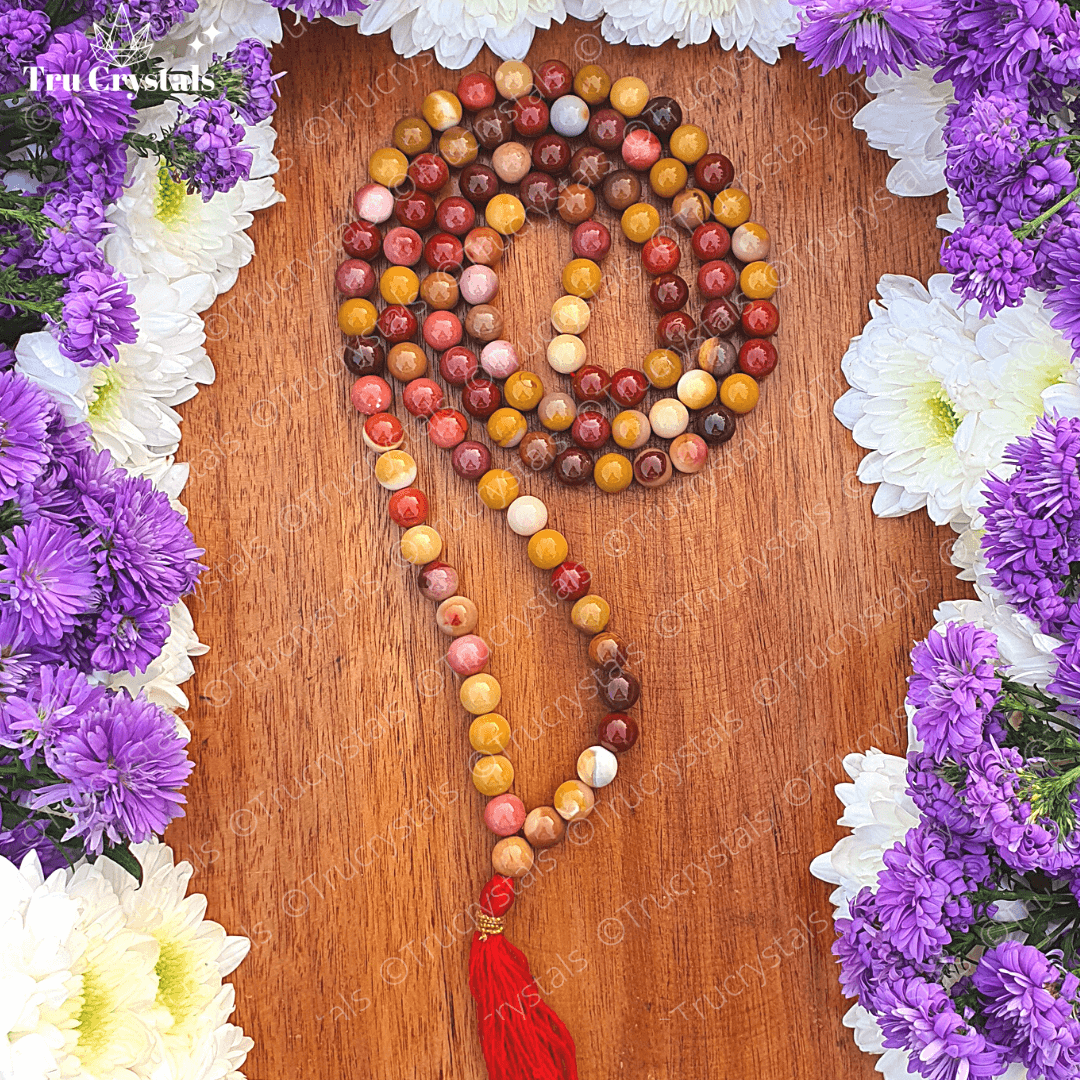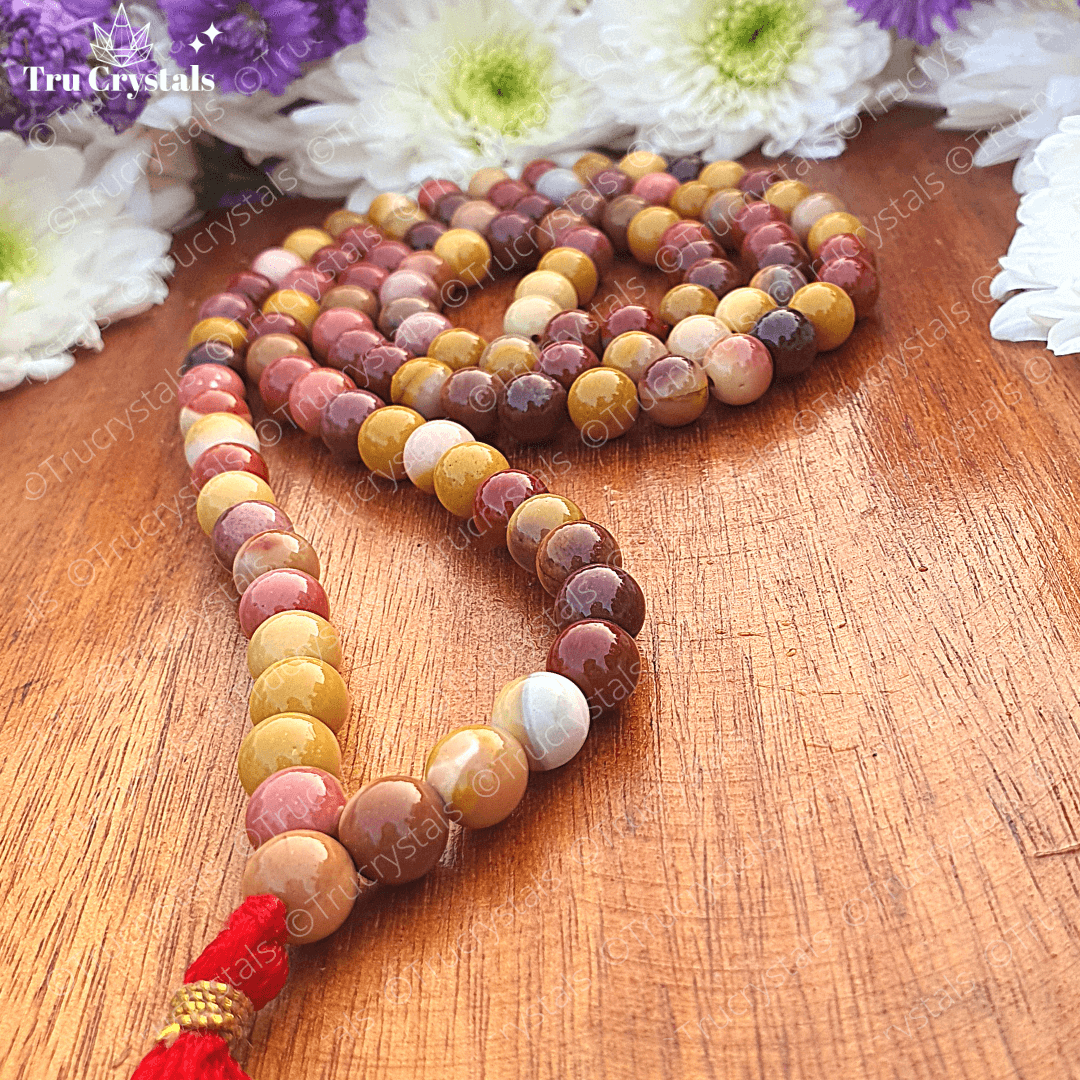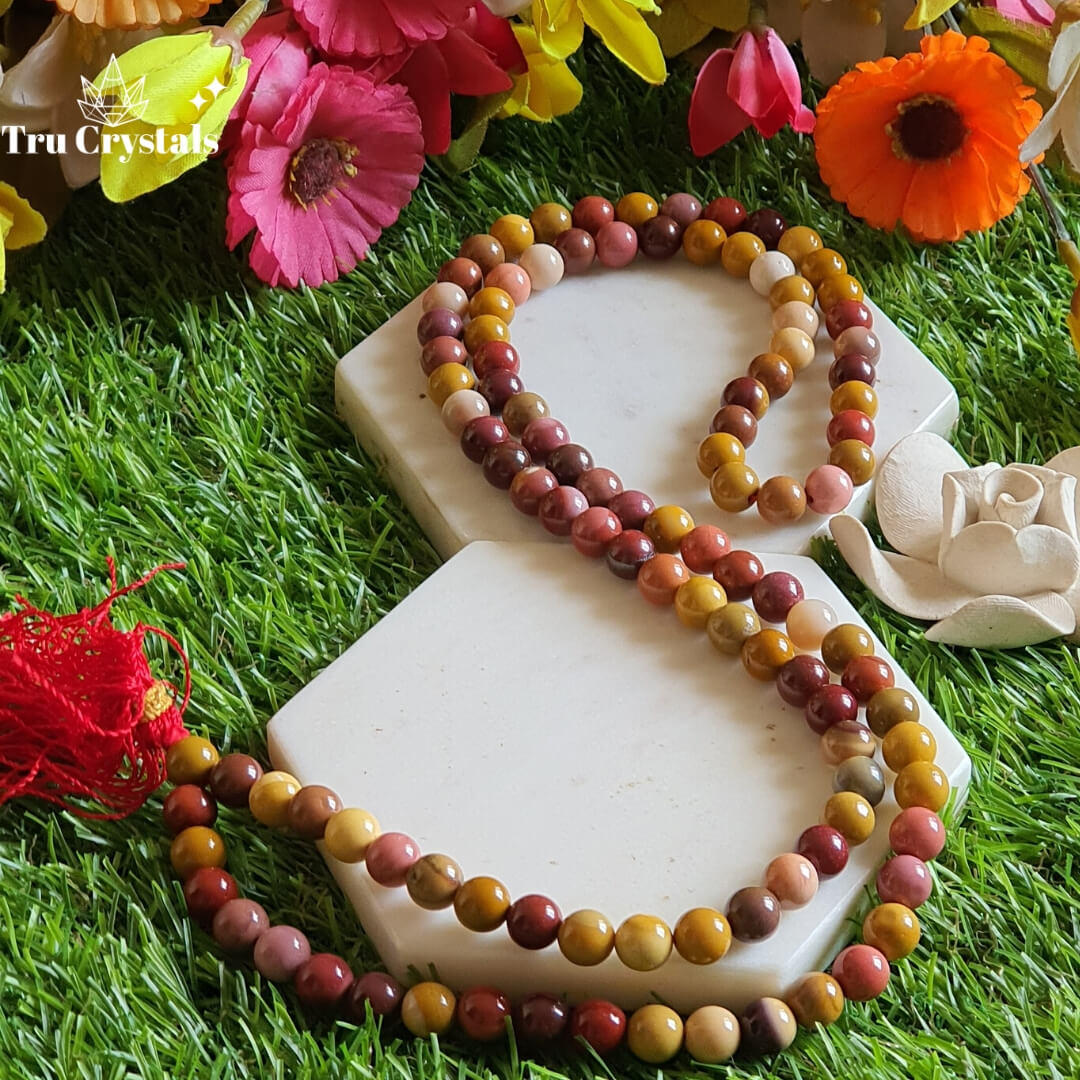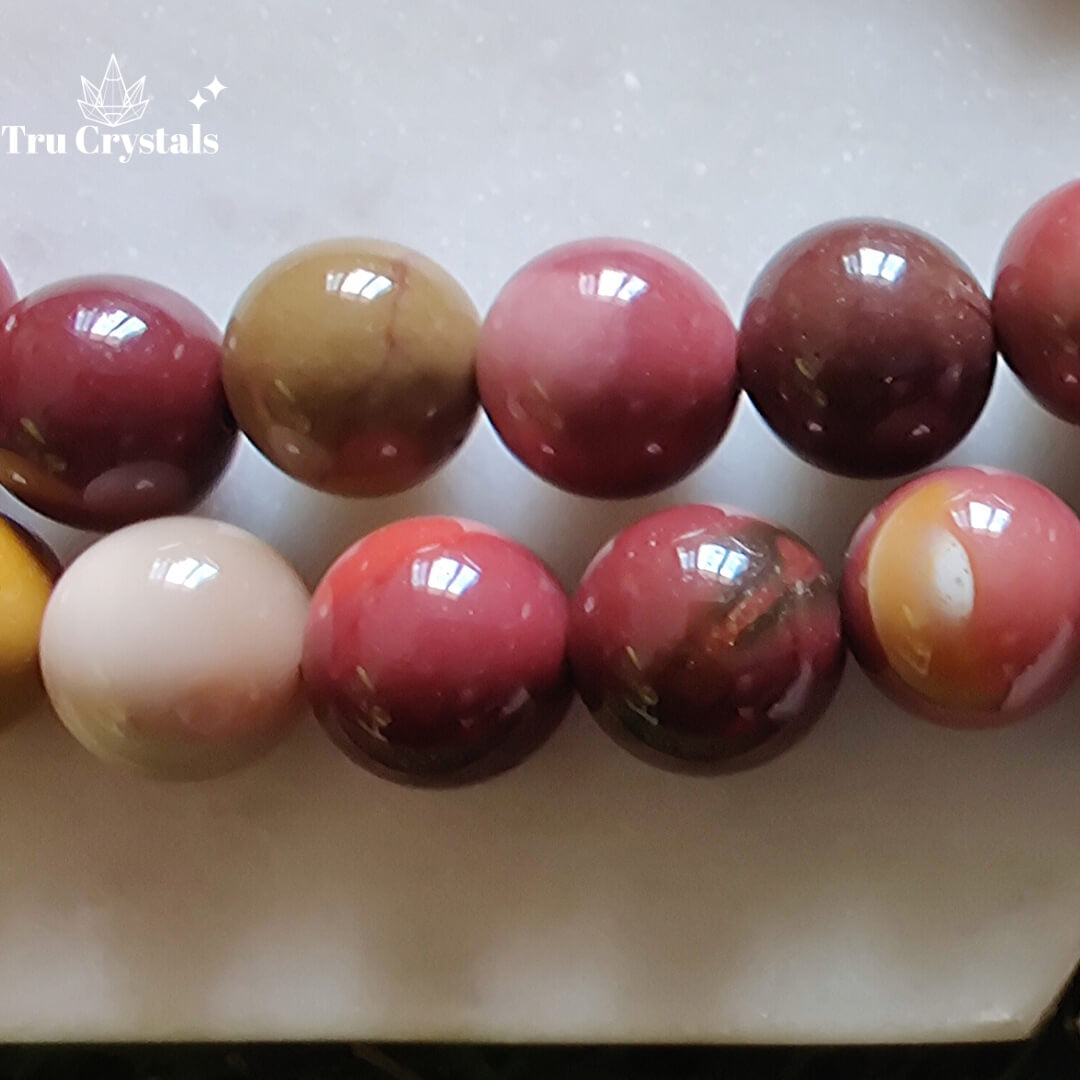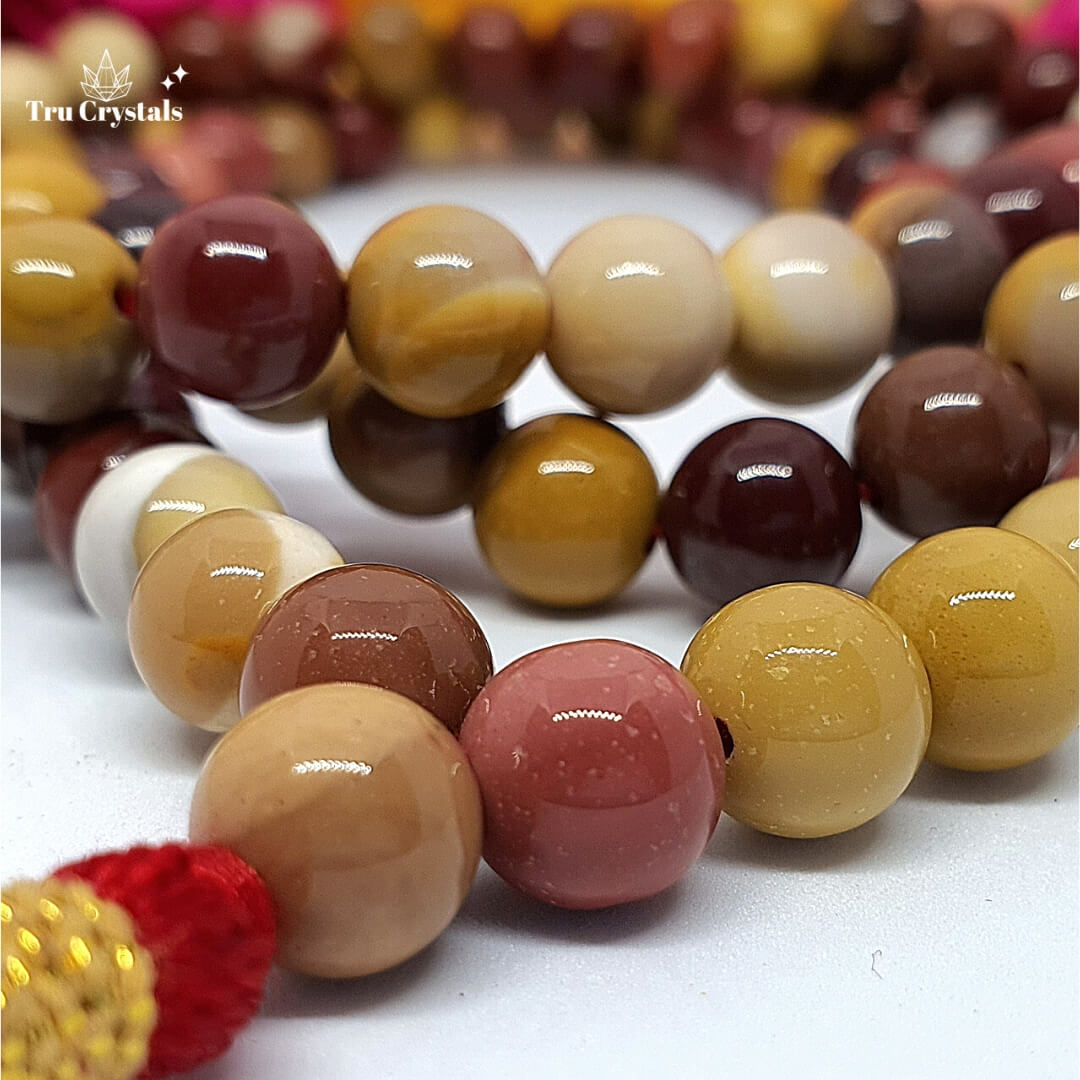 Mookaite jasper stones are also known as Mook Jasper. They encourage adventure yet at the same time aid physical protection when carried.  Mookaite Jasper crystals come in a range of beautiful earthy colors and embody a beneficial energy to slow aging. They will help you to change how you think about the whole aging process. 
Mookaite jasper can boost the immune system and lower high blood pressure. It's a highly restorative stone that can help in restoring tissues and prevent the deterioration of the internal organs. It can aid in problems related to the bladder or the kidney, and it can soothe problems related to the digestive system
It will boost your self-esteem and change the way you regard yourself in the most uplifting way possible.  It will also change your perspective and help build a deeper connection with your spirit.
Mookaite will sustain you when you're going through difficult times. It will bring you feelings of peace and comfort. It will make you feel whole so that things will not look so bad anymore.
All the crystals come with a how-to-use, charge, set intention guide, which contains all the information the individual needs to use the crystals.
 Healing crystals are energy boosters, they show you the path to achieve desired goals. An individual needs to embrace the path and work on it.
How fast the results come is dependent on an individual's hard work, efforts, and sincerity to achieve the goal.
Crystals carry universal energy in them, they help individuals to bring the needed change in their life in order to achieve their goals. Crystals are part of spiritual work, and any spiritual work will take its own time and the results are always dependent on individuals.
Energy healing
Peacefulness
Harmony In life
Happy & positive