Regular price
Sale price
Rs. 999.00
Unit price
per
Sale
Sold out
Are you looking for deep healing just like nature that helps you manifest your inner desires? Then this beautiful Malachite stone is for you.
Malachite is a stone of manifestation. It helps you manifest the desires you have been working upon.  It is a Stone of Transformation, assisting one in changing situations and providing for growth.
Malachite is believed to enhance great visionary powers and was used to ward off negative happenings.
Malachite is an effective remedy for female problems, especially in regulating the menstrual cycle and cramps, and for easing labor. 
Malachite is helpful to clear and activate chakras. Placed on the Third Eye, it activates visualization and psychic vision. Placed on the solar plexus, it facilitates deep emotional healing, releasing negative experiences and old traumas.
All the crystals come with a how-to-use, charge, set intention guide, which contains all the information the individual needs to use the crystals.
Healing crystals are energy boosters, they show you the path to achieve desired goals. An individual needs to embrace the path and work on it.
How fast the results come is dependent on an individual's hard work, efforts, and sincerity to achieve the goal.
Crystals carry universal energy in them, they help individuals to bring the needed change in their life in order to achieve their goals. Crystals are part of spiritual work, and any spiritual work will take its own time and the results are always dependent on individuals.
View full details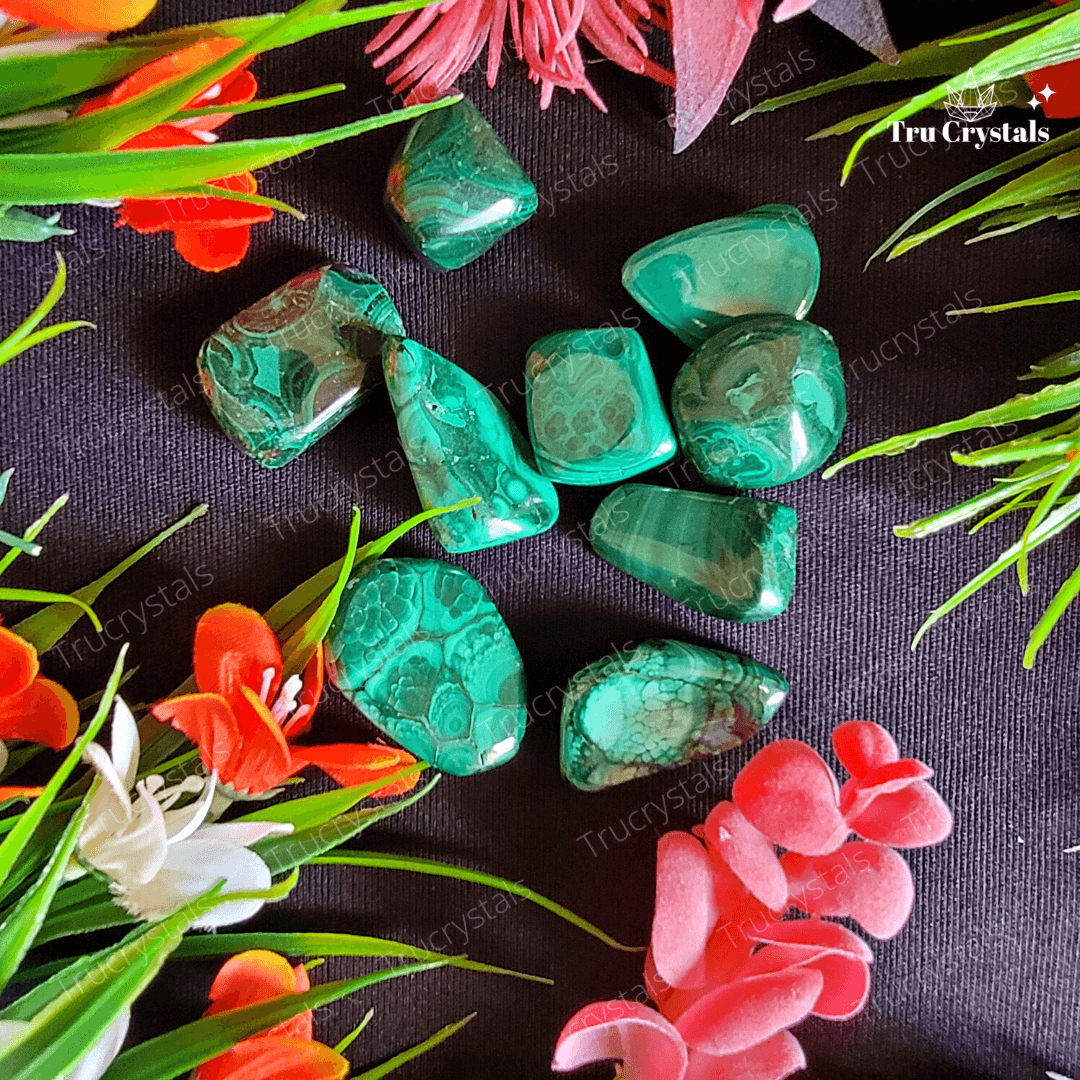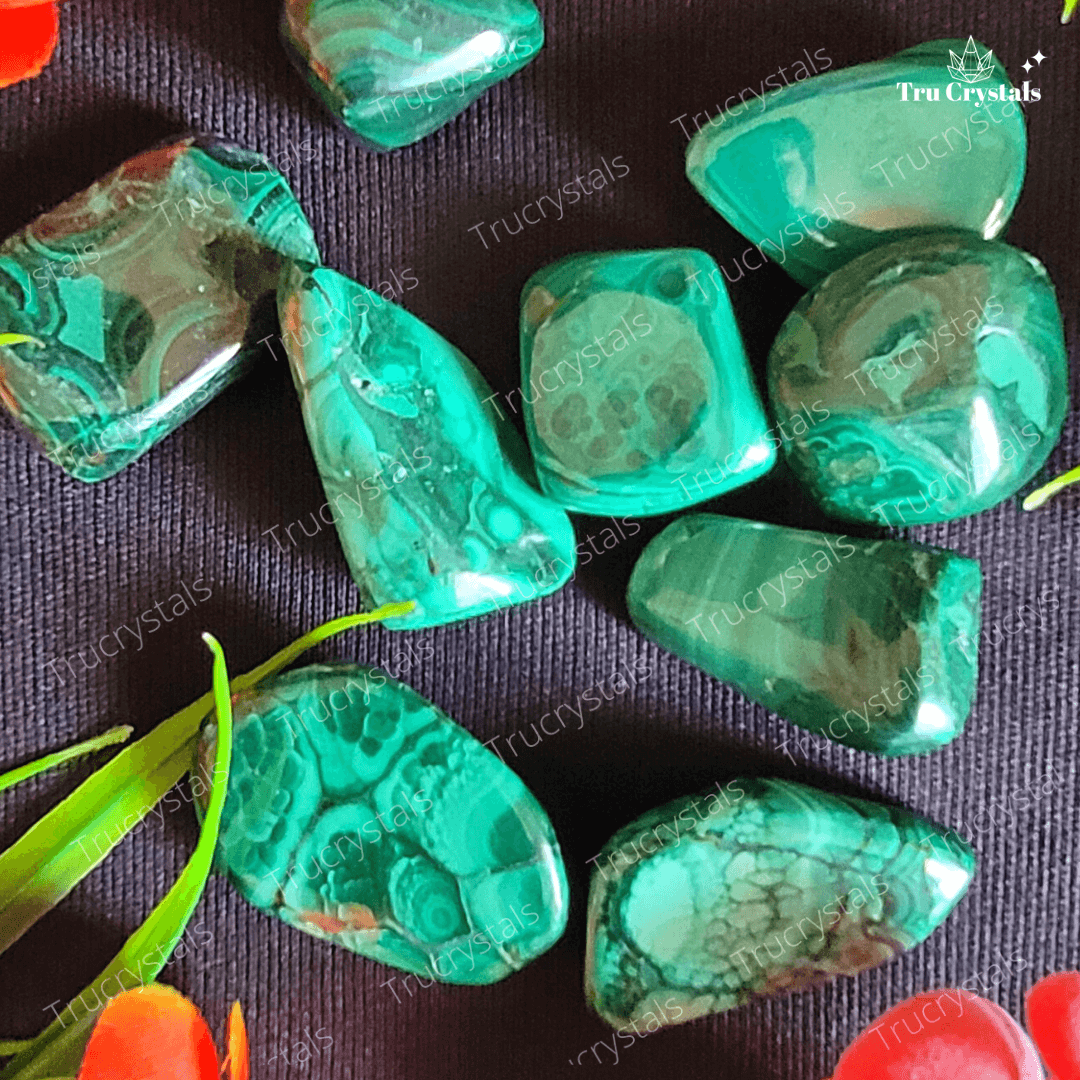 Energy healing
Peacefulness
Harmony In life
Happy & positive