Regular price
Rs. 2,349.00
Regular price
Sale price
Rs. 2,349.00
Unit price
per
Sale
Sold out
Rose Quartz is the stone of love. It reestablishes trust and affinity, empowering unrestricted love. 
Pyramid size: 3 Inches
Read More
View full details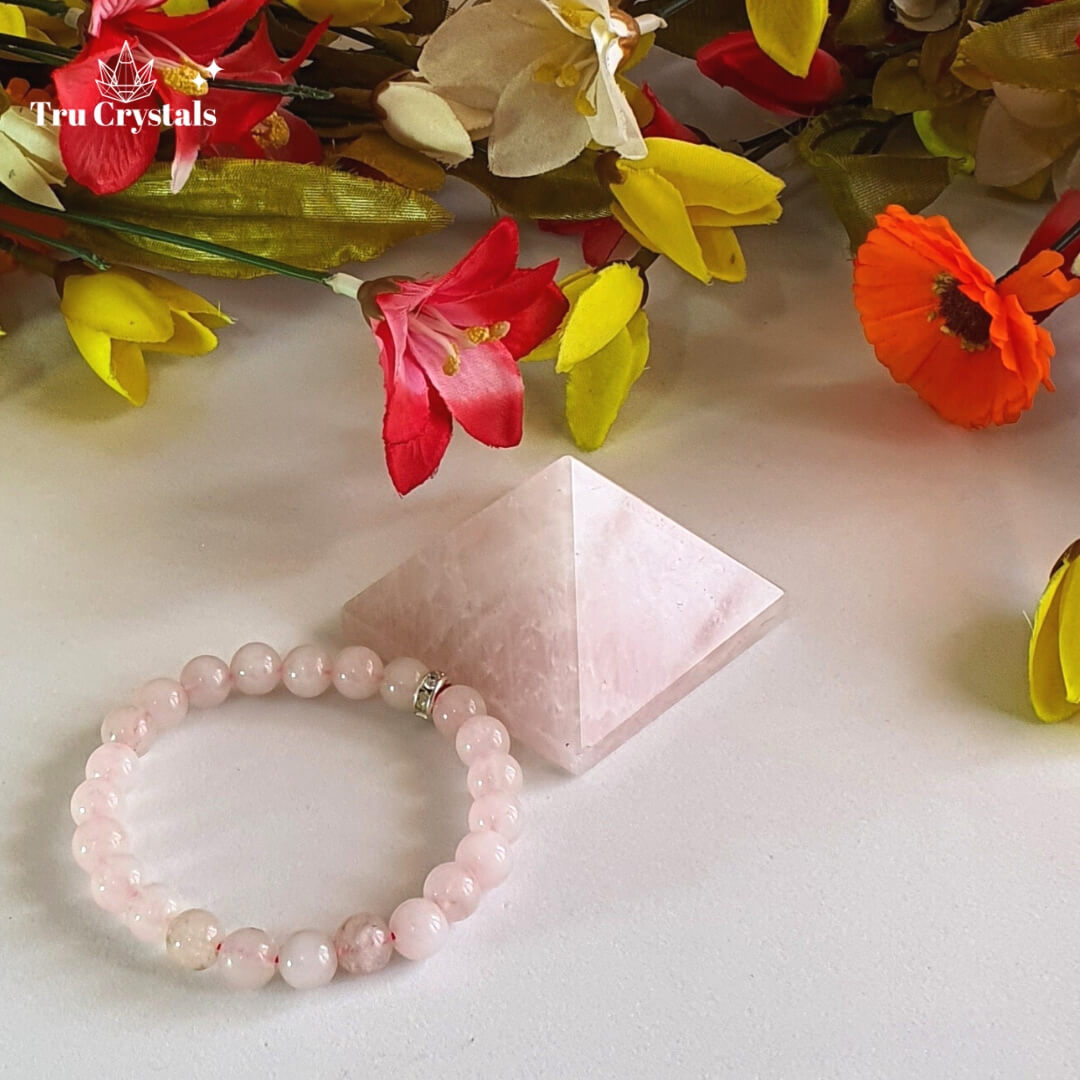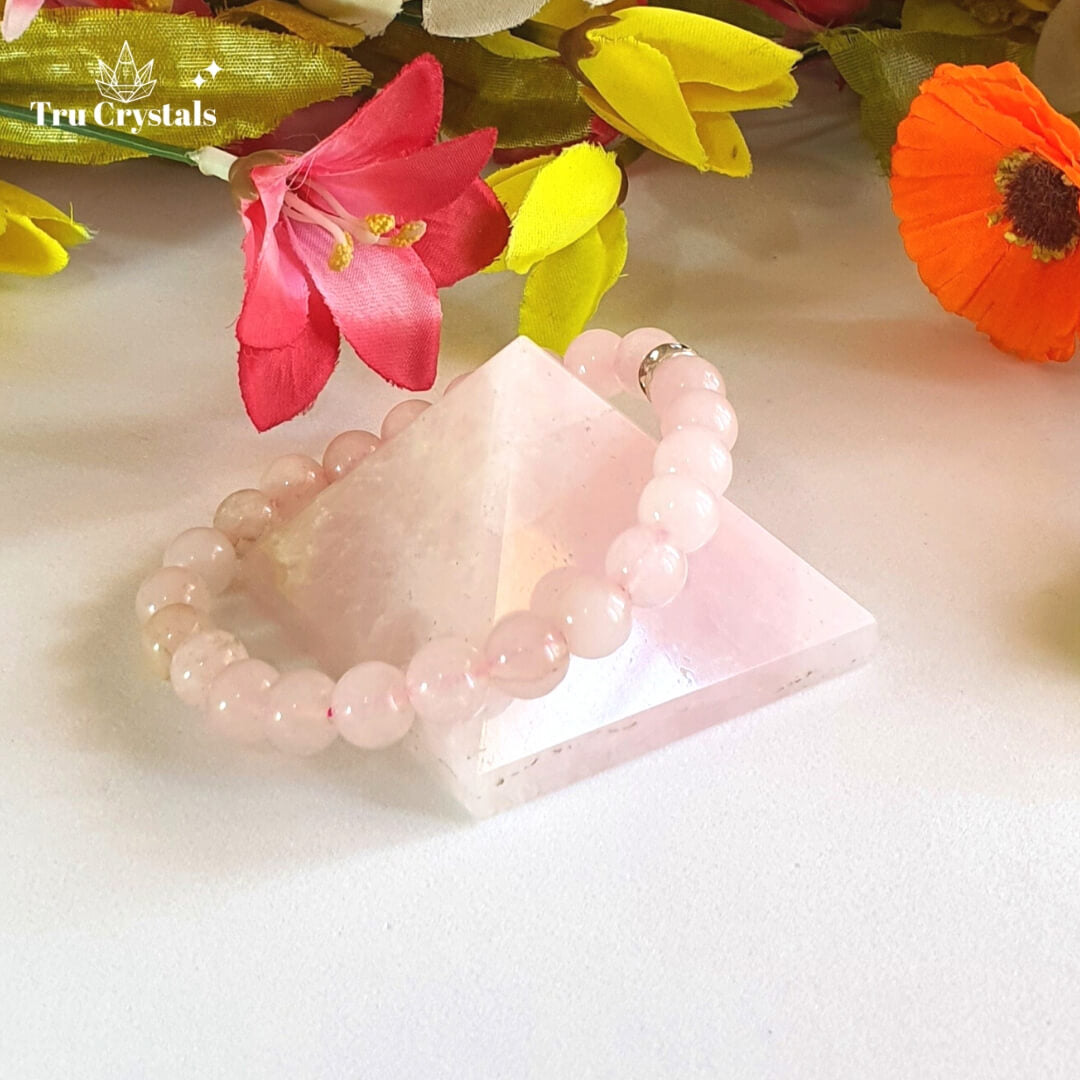 Rose Quartz pyramid refines and opens the heart at all levels to benefit love, self-esteem, kinship, profound internal harmony, and emotional balance. It assists you with immense soothing energy. Rose Quartz removes pain and protects you from negativity. 
Rose Quartz balances the heart chakra. In the crystal healing, it is used to decrease hypertension, helps heart and lung issues, mends the kidneys and adrenals, and mitigates vertigo. Rose Quartz has the ability to build richness and to shield both mother and unborn embryo from premature delivery.
This beautiful set consists of a pyramid of Rose Quartz for home or office and a bracelet to bring you Love and Harmony on the go. 
Usage guidance:
Place it in a family room for harmony and balance in the family

Place it near the pillow for enhancing the love between the couple 

Sleep near it if you're pregnant to bond well with your unborn baby

Place it in an altar or meditation area to absorb the universal love

Place it in the kitchen to attract good energy to food and balance health

Place it on your office desk to have a peaceful and harmonious relationship with your office mates. 

Rose quartz in the office helps you be more kind and nullify the thoughts of judgemental, critical, and negativity. 
All the crystals come with a how-to-use, charge, set intention guide, which contains all the information the individual needs to use the crystals.
Healing crystals are energy boosters, they show you the path to achieve desired goals. An individual needs to embrace the path and work on it.
How fast the results come is dependent on an individual's hard work, efforts, and sincerity to achieve the goal.
Crystals carry universal energy in them, they help individuals to bring the needed change in their life in order to achieve their goals. Crystals are part of spiritual work, and any spiritual work will take its own time and the results are always dependent on individuals.
Energy healing
Peacefulness
Harmony In life
Happy & positive