Regular price
Rs. 1,629.00
Regular price
Sale price
Rs. 1,629.00
Unit price
per
Sale
Sold out
Leopardskin jasper goes by many names, including leonardite, leopard stone, and jaguar stone. Used to connect with the animal kingdom, it helps Shamans discover and work with their power animals. It is a protection stone that activates the heart chakra and provides support in times of personal growth.

This one-of-a-kind leopardskin jasper is 100% natural and originated in Brazil. Leopardskin jasper contains spots of varying shades of orange, green, and pink with glassy inclusions. It has a very earthy look and is composed of silicon dioxides and other impurities, such as mineral oxides and organic material, which provide its color variations.
All the crystals come with a how-to-use, charge, set intention guide, which contains all the information the individual needs to use the crystals.
Healing crystals are energy boosters, they show you the path to achieve desired goals. An individual need to embrace the path and work on it.
How fast the results come is dependent on an individual's hard work, efforts, and sincerity to achieve the goal.
Crystals carry universal energy in them, they help individuals to bring the needed change in their life in order to achieve their goals. Crystals are part of spiritual work, and any spiritual work will take its own time and the results are always dependent on individuals. 
View full details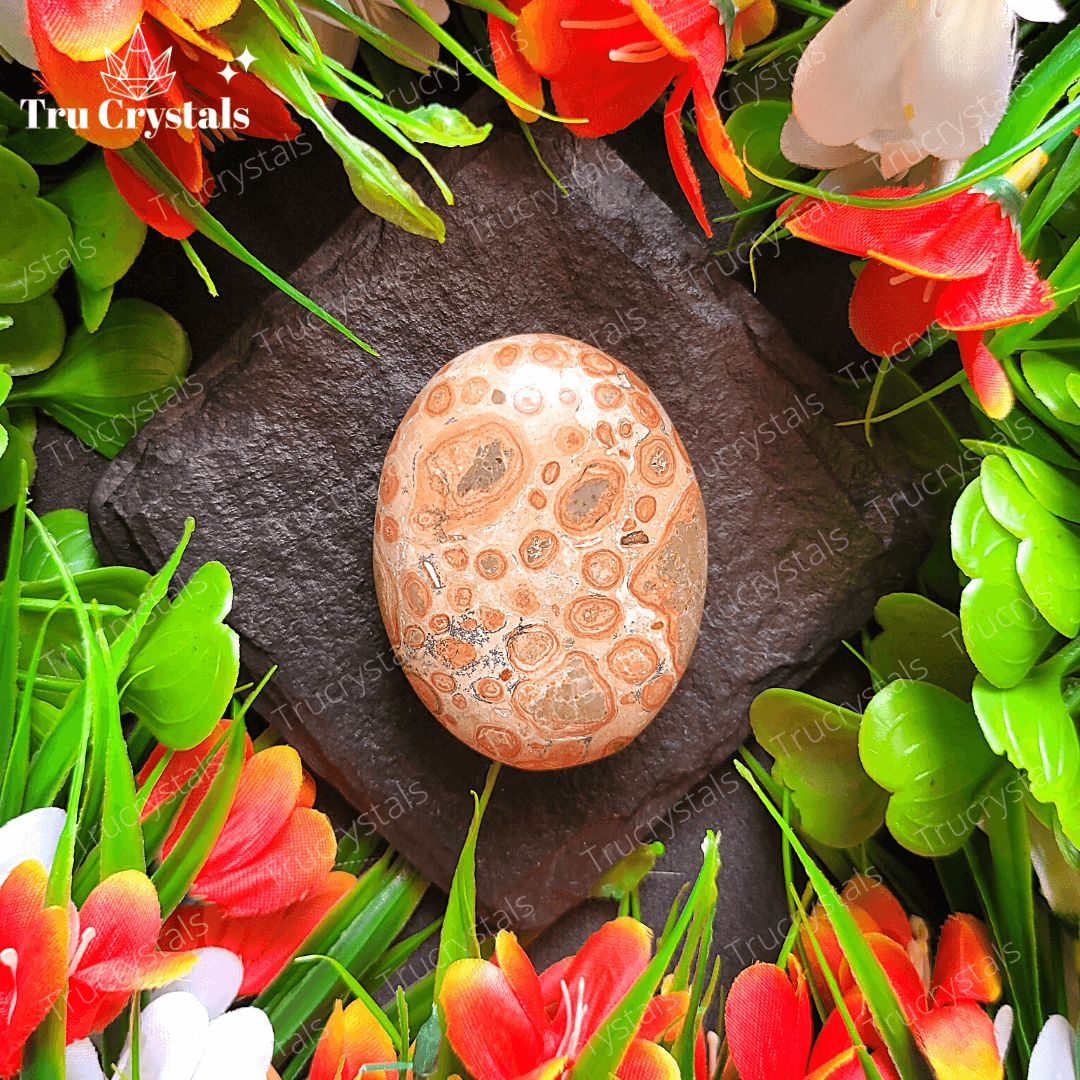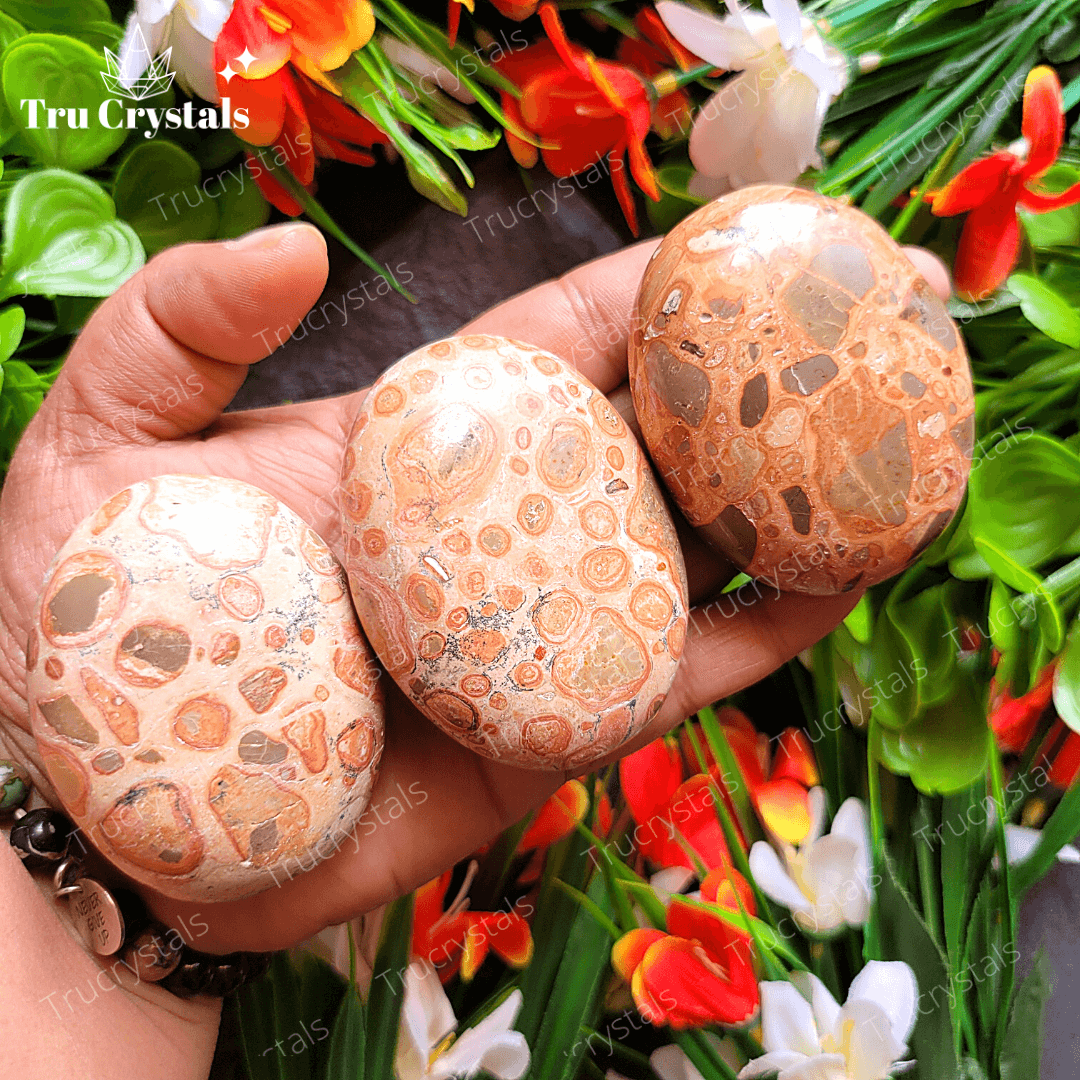 Energy healing
Peacefulness
Harmony In life
Happy & positive