Regular price
Sale price
Rs. 789.00
Unit price
per
Sale
Sold out
Introducing our captivating Larimar Tumbles – nature's beauty captured in exquisite gemstone form. These polished Larimar tumbles are a testament to the stunning colors and soothing energies found in this rare gemstone. Each piece tells a unique story of the Caribbean sea, making it a cherished addition to your crystal collection.

 Our tumbles are crafted from authentic Larimar, a gemstone found only in the Dominican Republic. Known as the "Atlantis Stone," Larimar is prized for its breathtaking shades of blue and green, reminiscent of tropical waters.

Each Larimar tumble is carefully hand-polished to reveal its natural beauty and brilliance. The smooth, rounded shape feels comfortable in your hand and showcases the gem's stunning color variations.

 Larimar is revered for its healing properties and ability to promote tranquility and communication. It is associated with the throat chakra, encouraging open and honest expression and healing from deep within.

Due to the natural variations in Larimar, every tumble is one-of-a-kind. The stone's marbled patterns and hues of blue and green create a mesmerizing display of nature's artistry.

Larimar tumbles are versatile in their application. They can be used for meditation, energy work, chakra balancing, or simply as a beautiful and soothing talisman in your living space.

These tumbles come in a charming gift box, making them a thoughtful and unique present for friends and loved ones. Whether for a birthday, anniversary, or any occasion, Larimar tumbles are a symbol of serenity and natural beauty.

Embrace the calming and rejuvenating energy of Larimar as you hold these tumbles. Let them inspire feelings of peace, clarity, and connection to the natural world.

Indulge in the serene beauty of Larimar with our Larimar Tumbles. Each piece is a work of art, capturing the essence of the Caribbean Sea and the tranquil vibes of paradise. Whether you're an avid crystal collector or seeking a meaningful gift, these tumbles are a true treasure. Bring the ocean's soothing embrace into your life today with Larimar Tumbles – a touch of the tropics in the palm of your hand.
View full details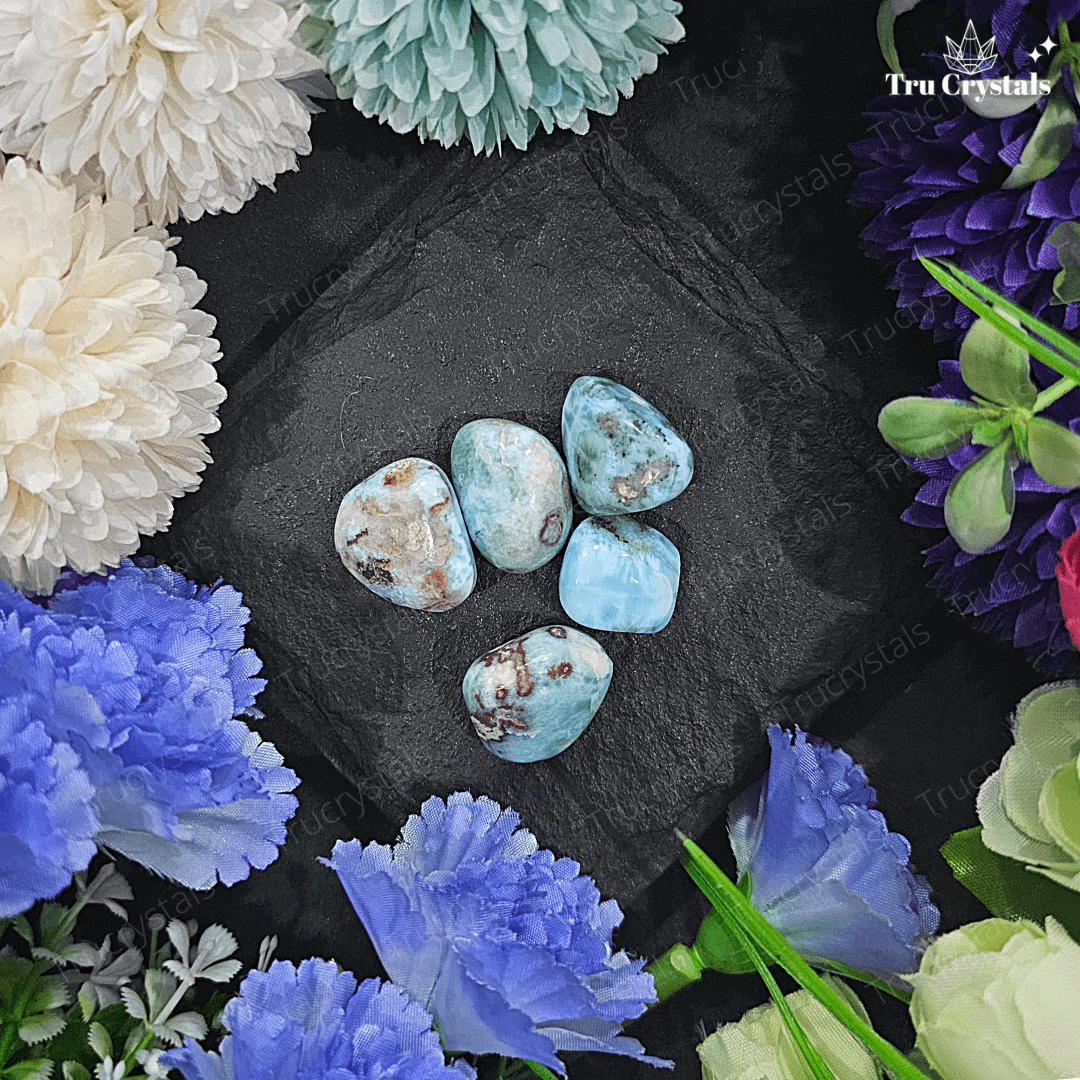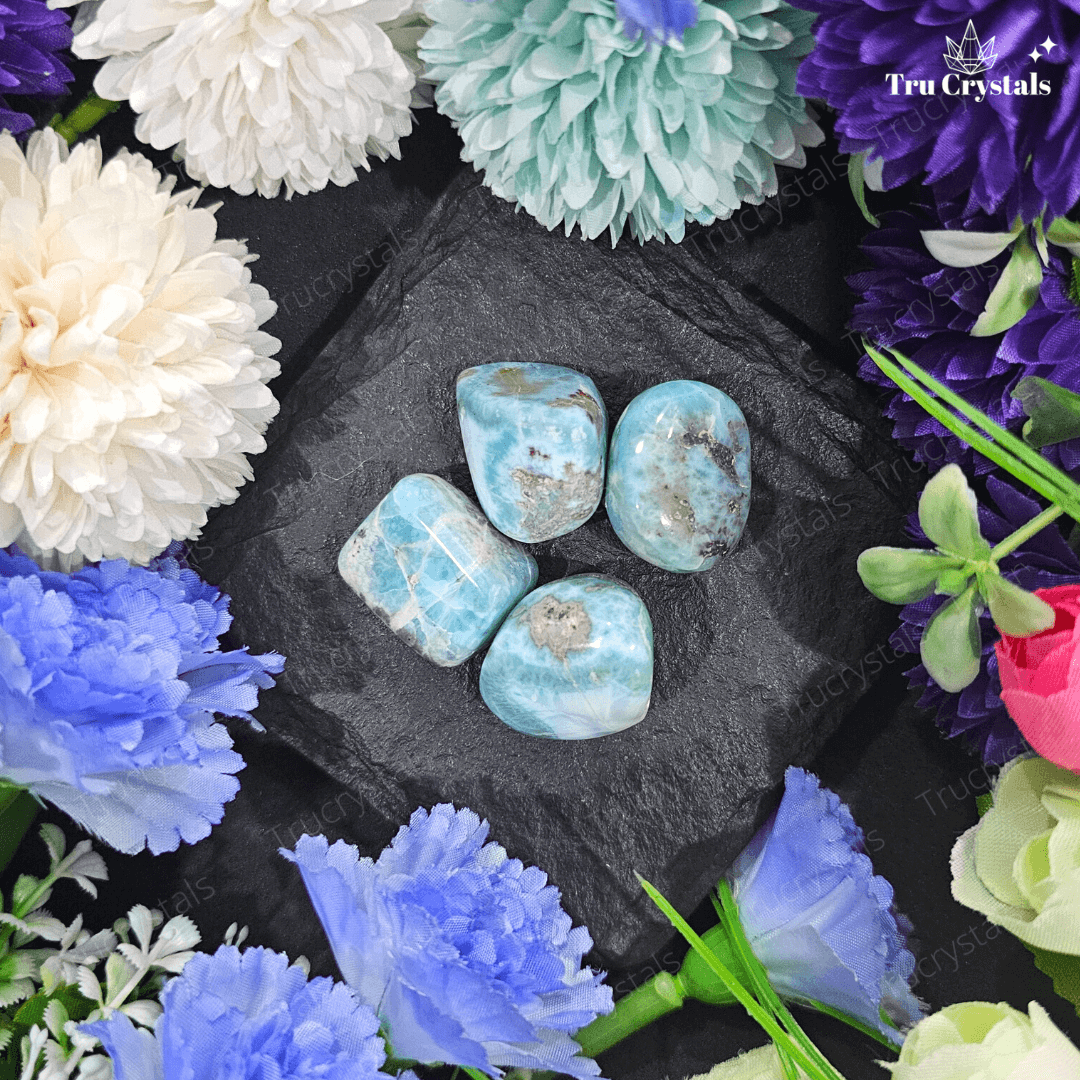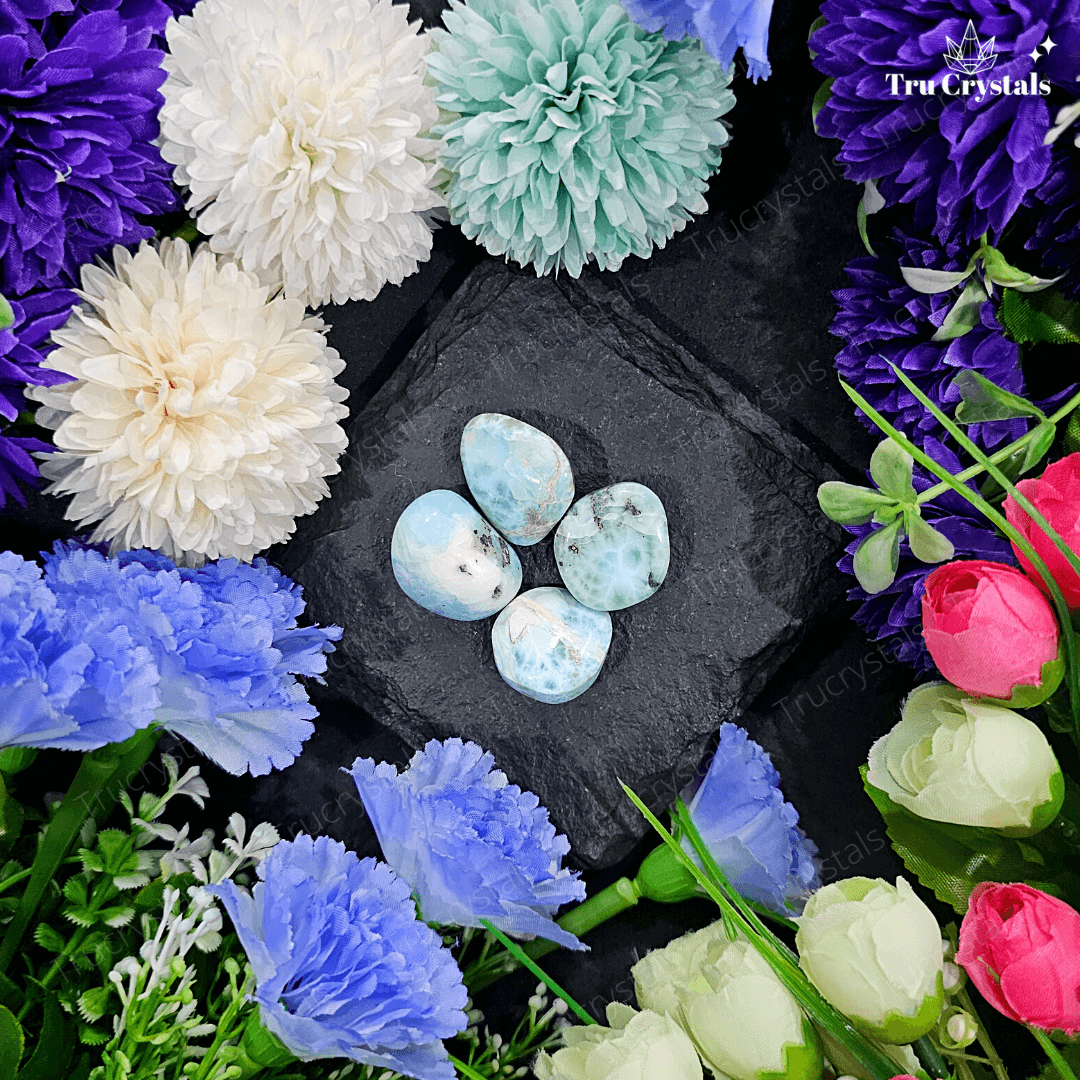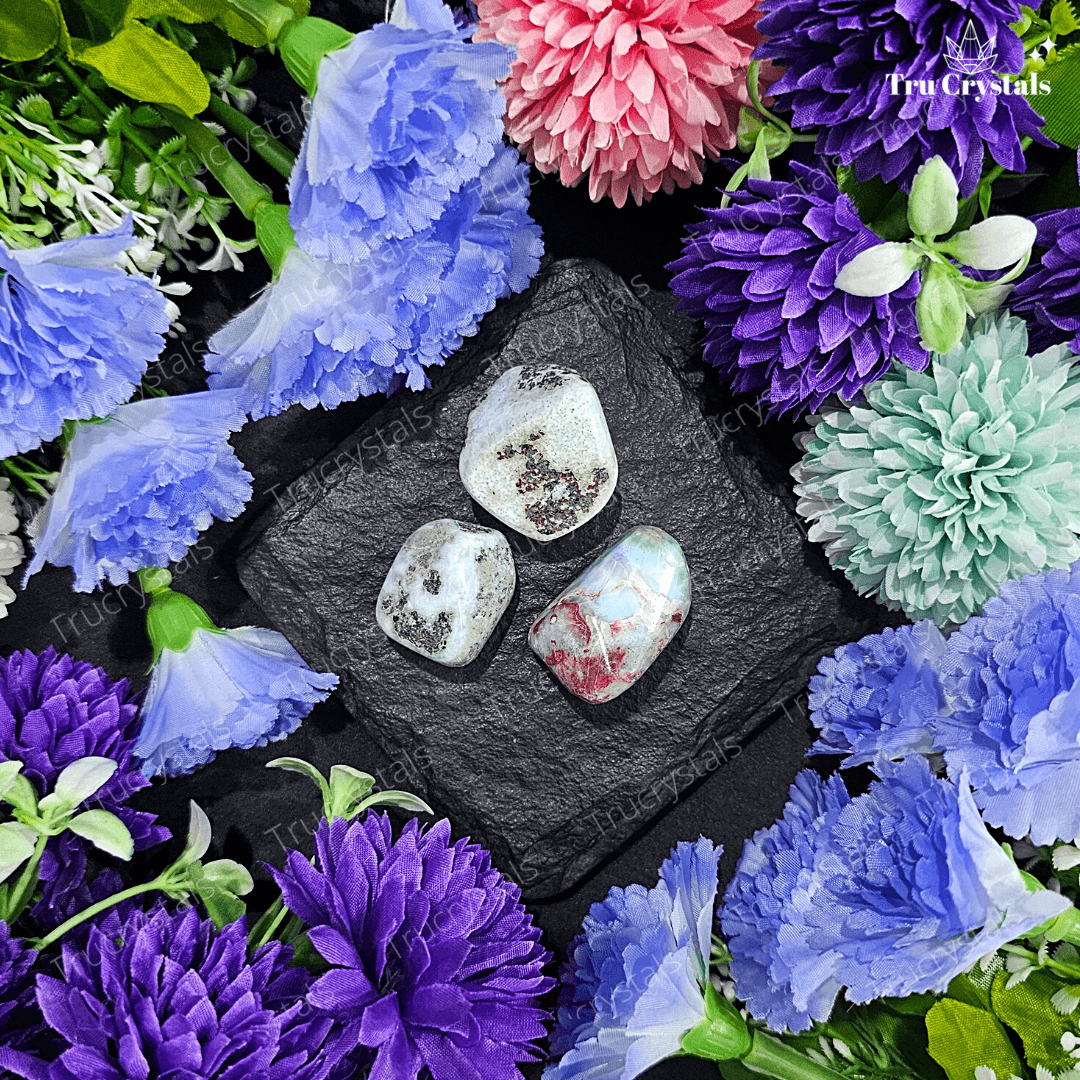 Energy healing
Peacefulness
Harmony In life
Happy & positive