Regular price
Sale price
Rs. 879.00
Unit price
per
Sale
Sold out
Are you in a journey of knowing yourself? Look no further, grab this beautiful Royal stone Lapiz lazuli bracelet. A stone of protection worn to guard against psychic attacks.
Lapis Lazuli quickly releases stress, bringing deep peace. It brings harmony and deep inner self-knowledge. Encourages self-awareness, allows self-expression, and reveals inner truth, providing qualities of honesty, compassion, and morality to the personality. Stimulates objectivity, clarity, and encourages creativity.
Lapis Lazuli assists to confront and speak one's truth and inspires confidence. It bonds relationships, aiding in the expression of feelings and emotions. Lapis Lazuli boosts the immune system, purifies blood, lowers blood pressure, cooling, and soothes areas of inflammation. It alleviates insomnia and vertigo and overcomes depression.
Lapis Lazuli benefits the respiratory and nervous systems and the throat, vocal cords, and thyroid, cleanses organs, bone marrow, and thymus.
*GST will be calculated during checkout
All the crystals come with a how-to-use, charge, set intention guide, which contains all the information the individual needs to use the crystals.
Healing crystals are energy boosters, they show you the path to achieve desired goals. An individual needs to embrace the path and work on it.
How fast the results come is dependent on an individual's hard work, efforts, and sincerity to achieve the goal.
Crystals carry universal energy in them, they help individuals to bring the needed change in their life in order to achieve their goals. Crystals are part of spiritual work, and any spiritual work will take its own time and the results are always dependent on individuals.
View full details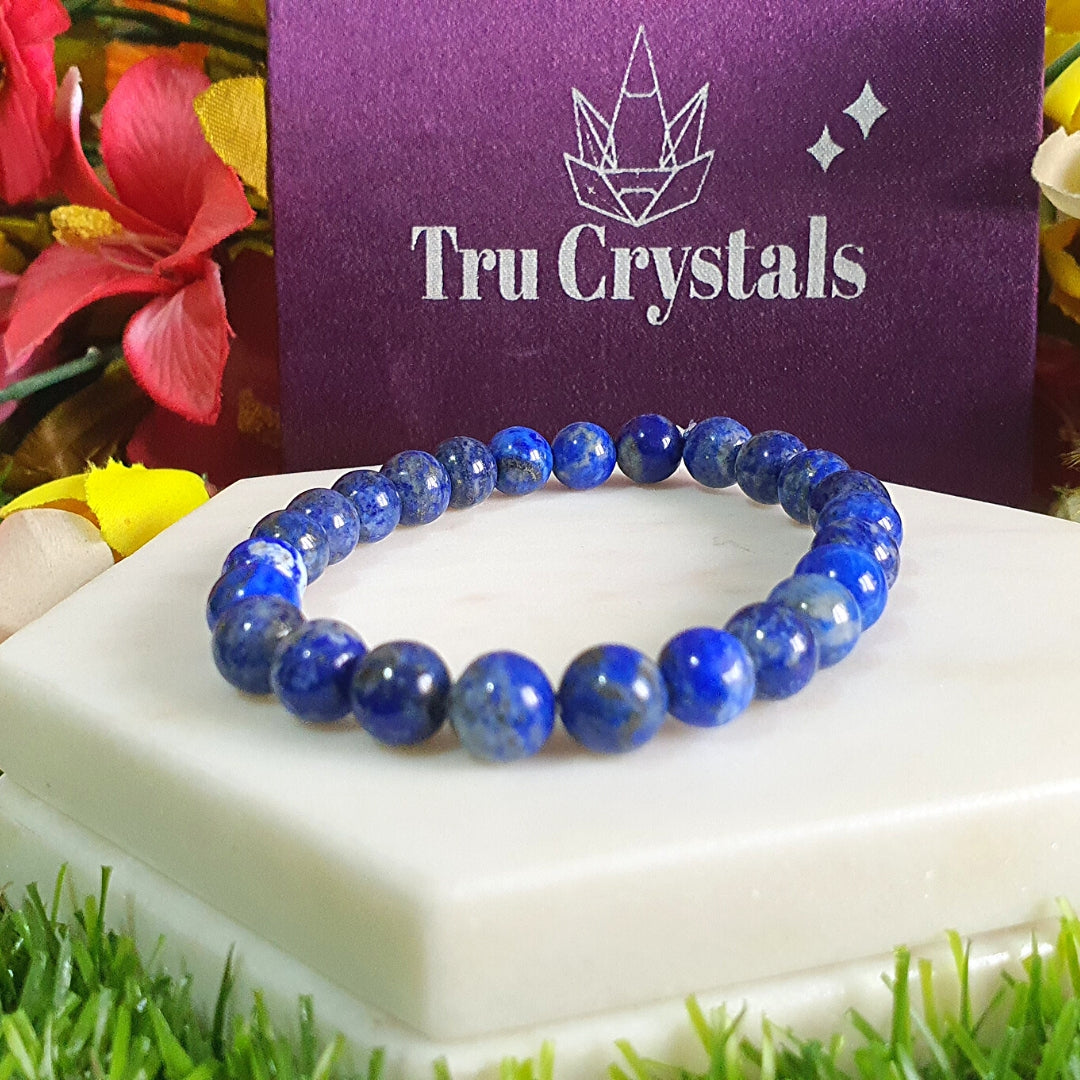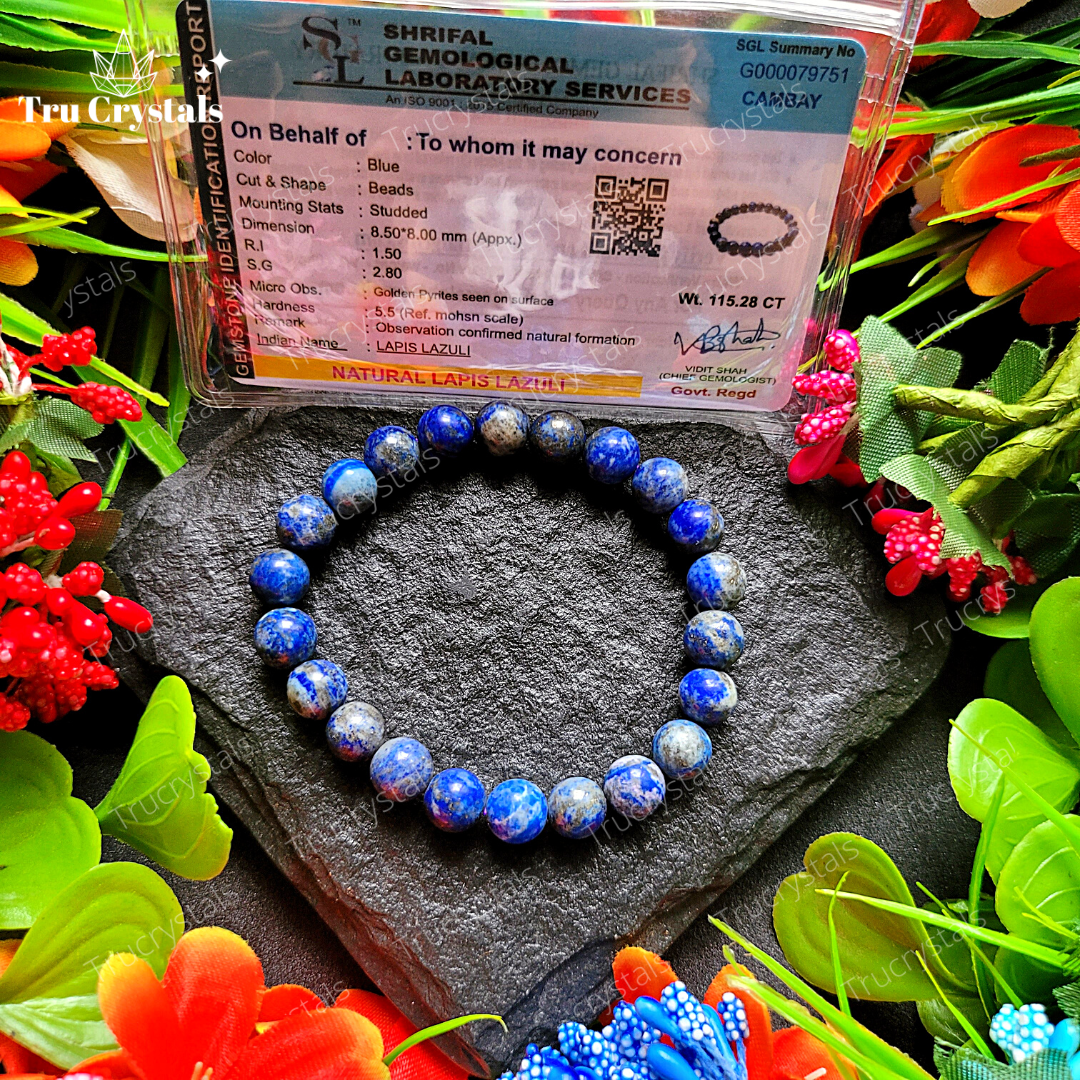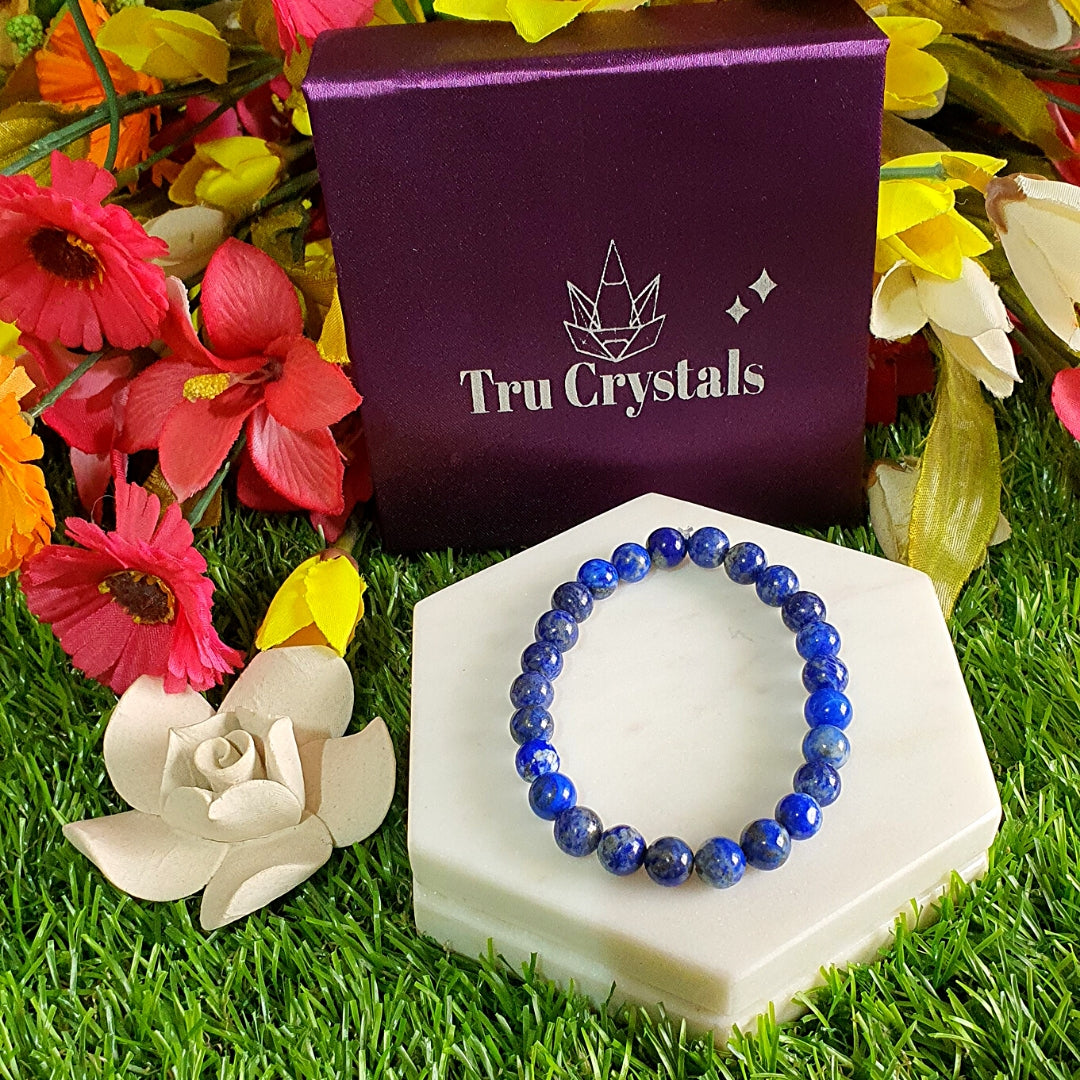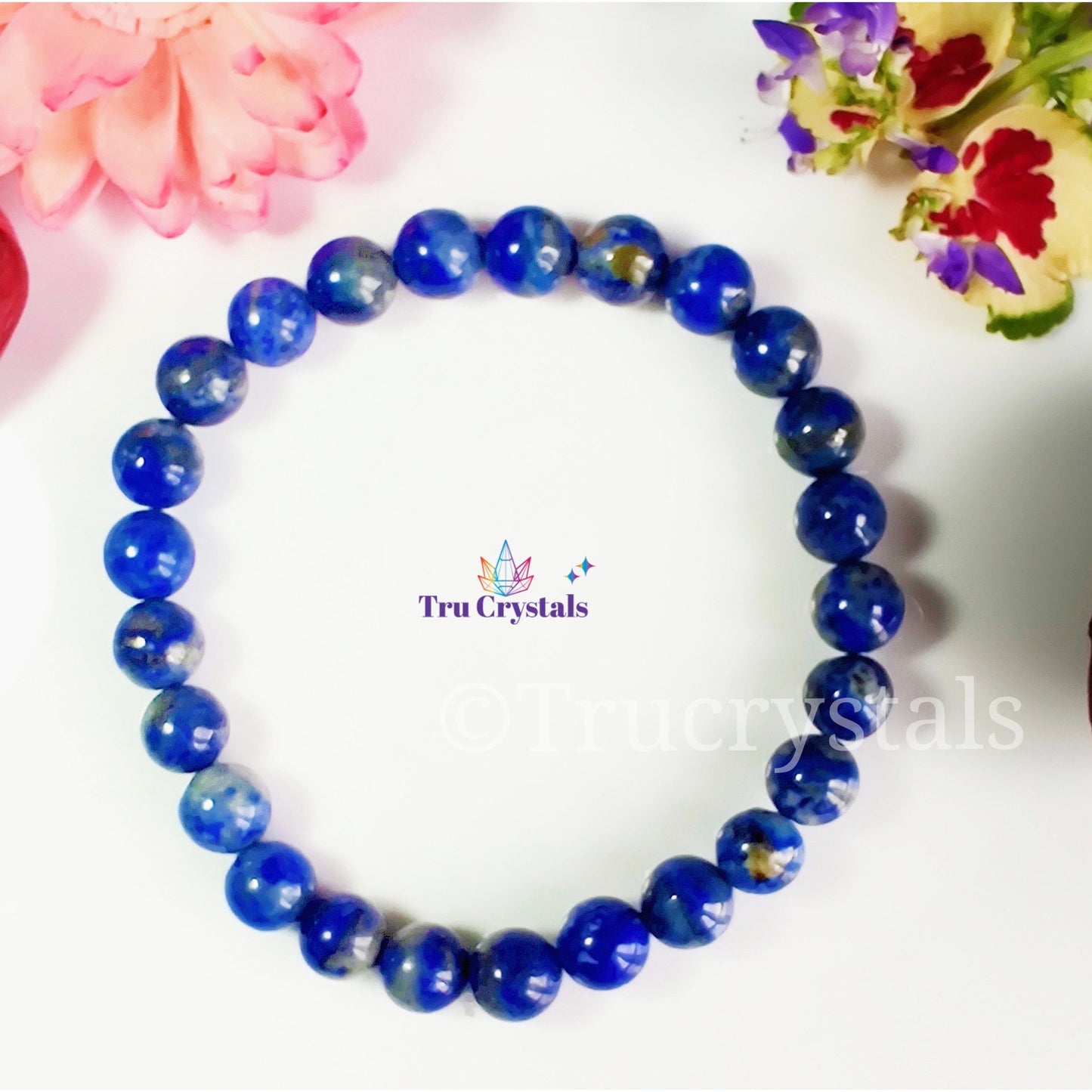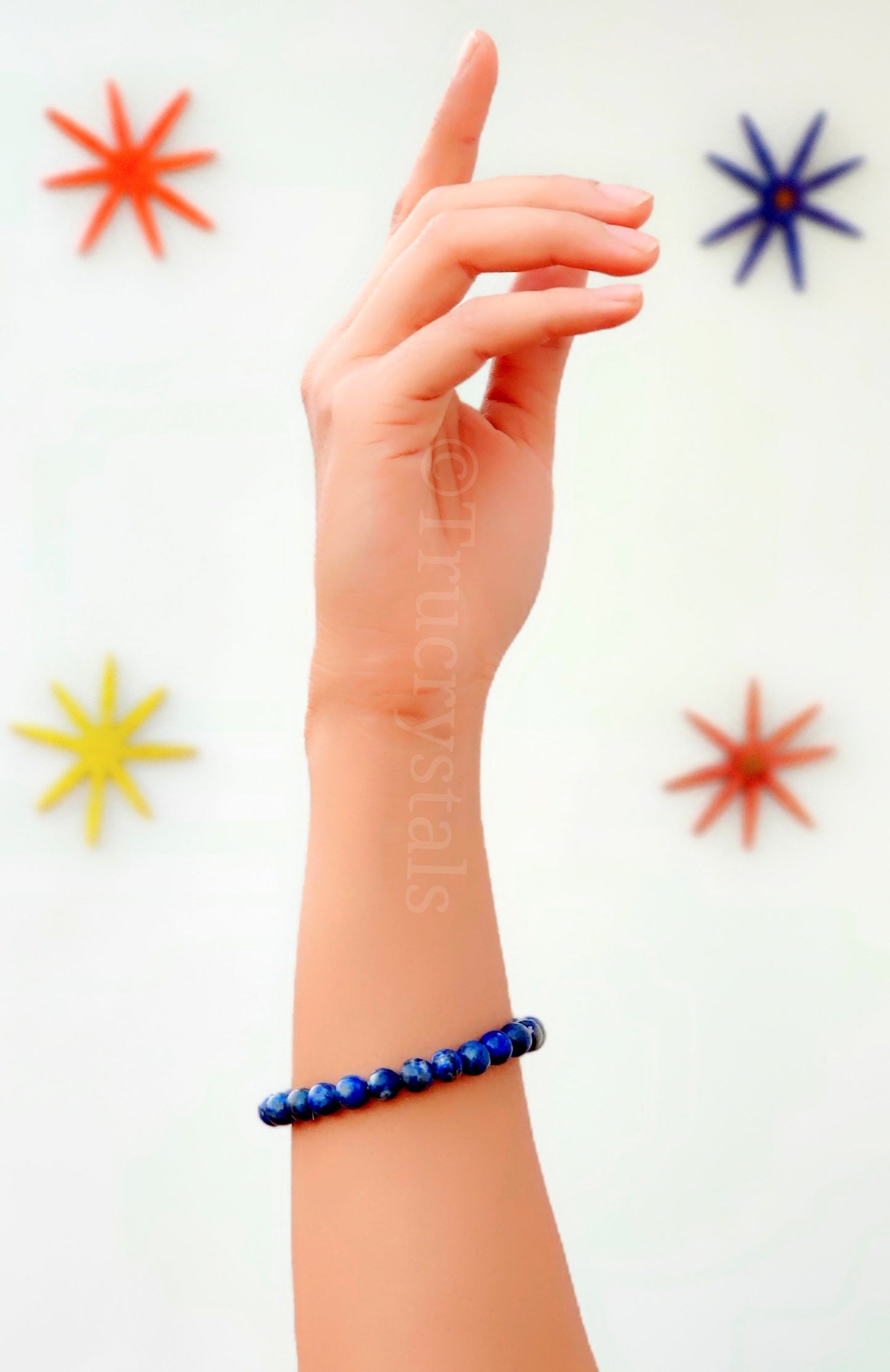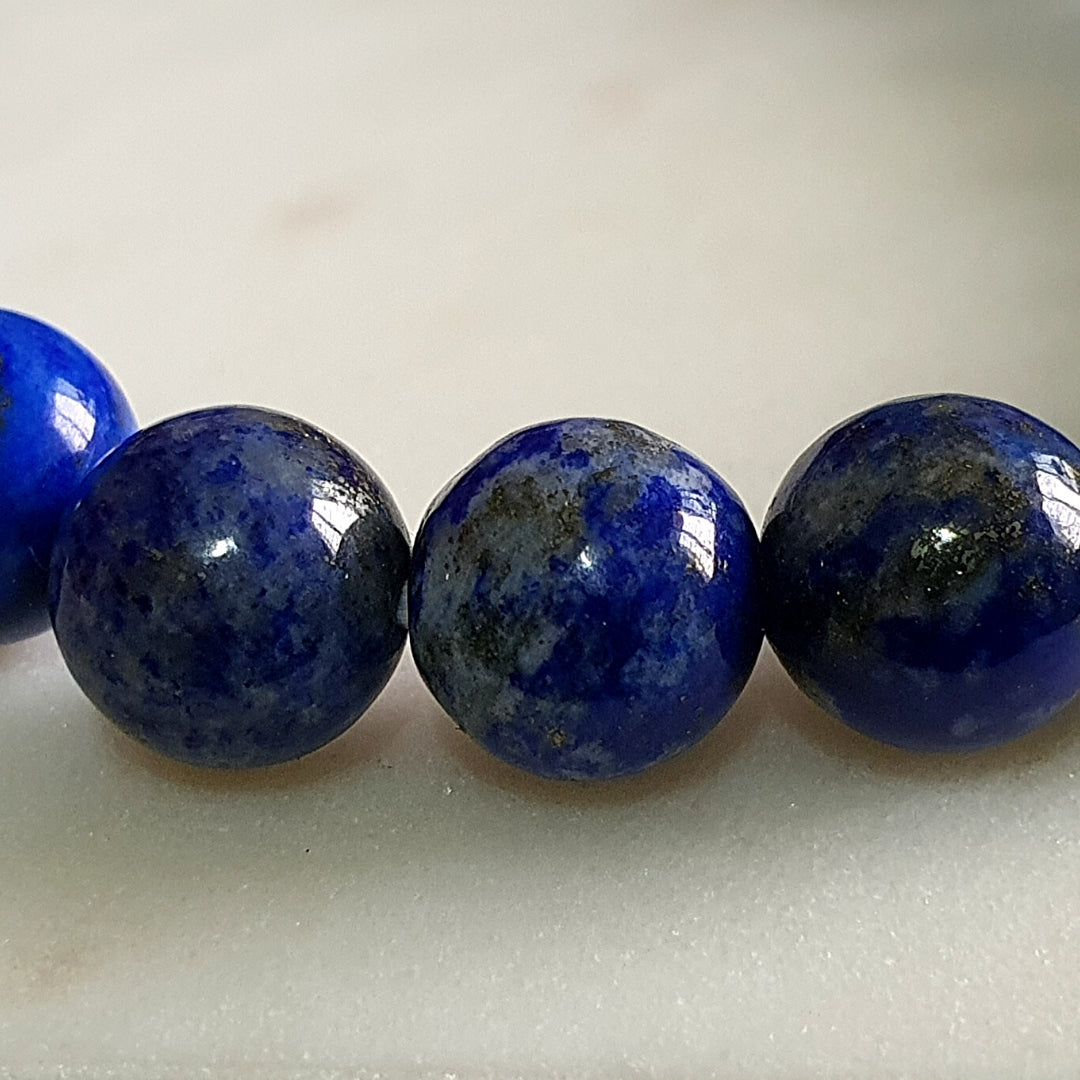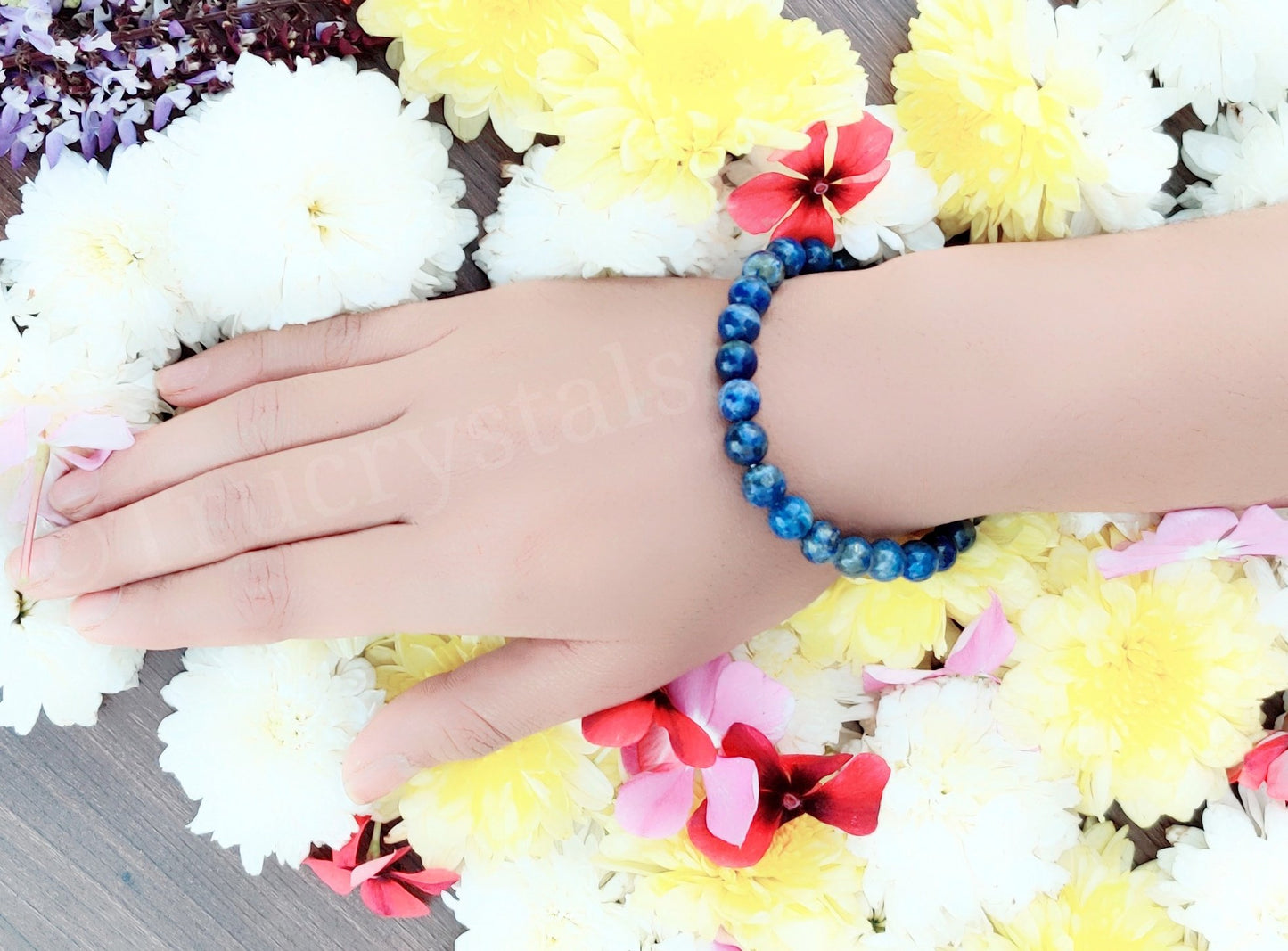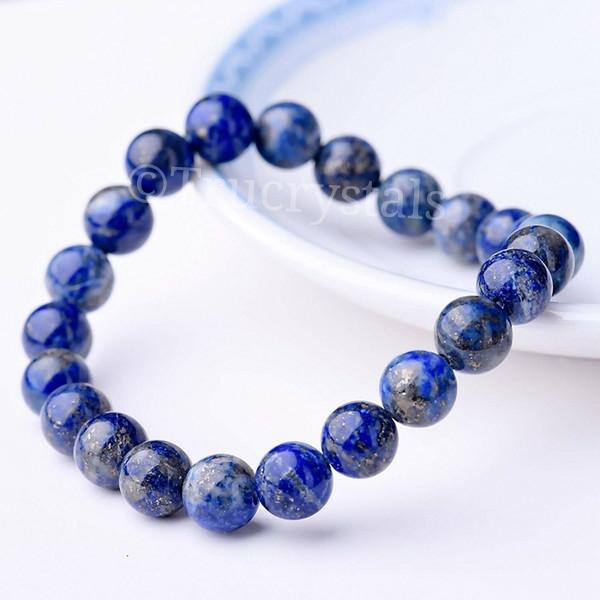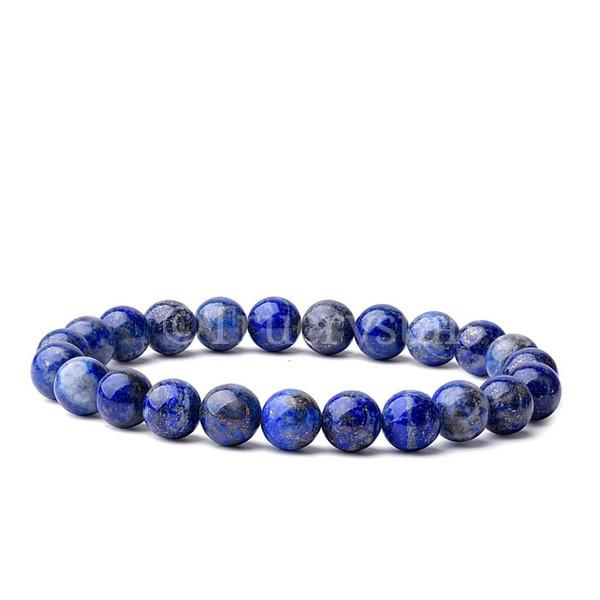 Very powerful and positive vibes felt from the bracelet. Packaging was tooo good.
Packaging was so good.... I loved it and I am gonna get more positive by wearing this beautiful lapis lazuli.... Tq❣️
Very nice bracelet
Lovely bracelet and lovely packing. Thank you Truecrystals
Fantastic engergies .
It is indeed very powerful and it will power up the confidence level a person to it's peak.
This will certainly improves communication skills, people definately will start realize it's power within a week of time .
I customised it as per my need.
It is must for all those who face difficulties to make decisions.
Energy healing
Peacefulness
Harmony In life
Happy & positive