Regular price
Sale price
Rs. 789.00
Unit price
per
Sale
Sold out
Crystals used : 6mm
A lovely combination of Amazonite and Mookite Jasper helps you to keep your kid's health strong and boost his vitality. 
If your kid is going through health issues of any kind this bracelet gives the energy that is required for them to boost their vitality.
Amazonite has healing powers to help with physical ailments, and emotional issues, Energy Healing, and chakra balancing. Amazonite crystal is known to filter out stresses, heal traumas, and soothe energies in the home and workplace. Its spiritual power is personal truth and communicating that truth to others.
Mookaite jasper is known to boost the immune system and lower high blood pressure. It's a highly restorative stone that can help in restoring tissues and prevent the deterioration of the internal organ
Want to know whether Kids can wear crystals? 
Of course Yes! 
Crystals and gemstones aren't just for adults - kids can have fun and collect them too! Crystals are especially great for children because the natural world is already so magical to them. Kids are beautifully open to natural energies and can show a lot of changes. Kids are more receptive to natural energies around and it is their second nature to respond to nature immediately than adults. 
Are these bracelets adjustable? 
Yes, these bracelets are specially made to be adjustable and can be knotted. 
All the crystals come with a how-to-use, charge, set intention guide, which contains all the information the individual needs to use the crystals.
Healing crystals are energy boosters, they show you the path to achieve desired goals. An individual needs to embrace the path and work on it.
How fast the results come is dependent on an individual's hard work, efforts, and sincerity to achieve the goal.
Crystals carry universal energy in them, they help individuals to bring the needed change in their life in order to achieve their goals. Crystals are part of spiritual work, and any spiritual work will take its own time and the results are always dependent on individuals.
View full details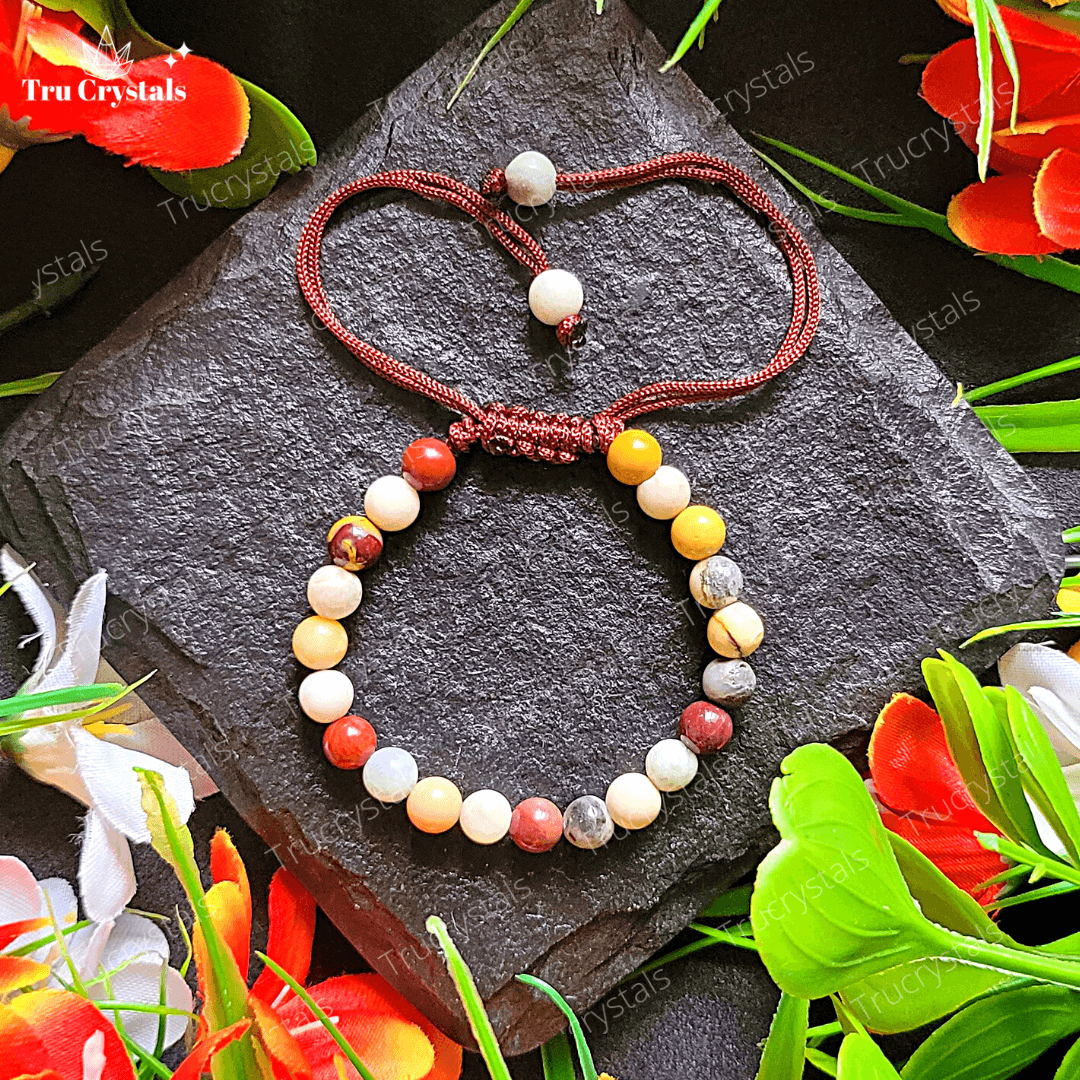 Energy healing
Peacefulness
Harmony In life
Happy & positive