Regular price
Rs. 2,619.00
Regular price
Sale price
Rs. 2,619.00
Unit price
per
Sale
Sold out
About this Mala:
108 beads Indian Bloodstone mala is a perfect partner for those who want an amulet of protection against threats or bullying, whether verbal or physical and for guidance to withdraw when appropriate and the courage to confront when needed.
This Bloodstone Mala Prayer bead is finished with a natural cotton tassel.
Bead Size: 8mm
Length of Mala: 18 inches
 *GST will be calculated during checkout
Read More
View full details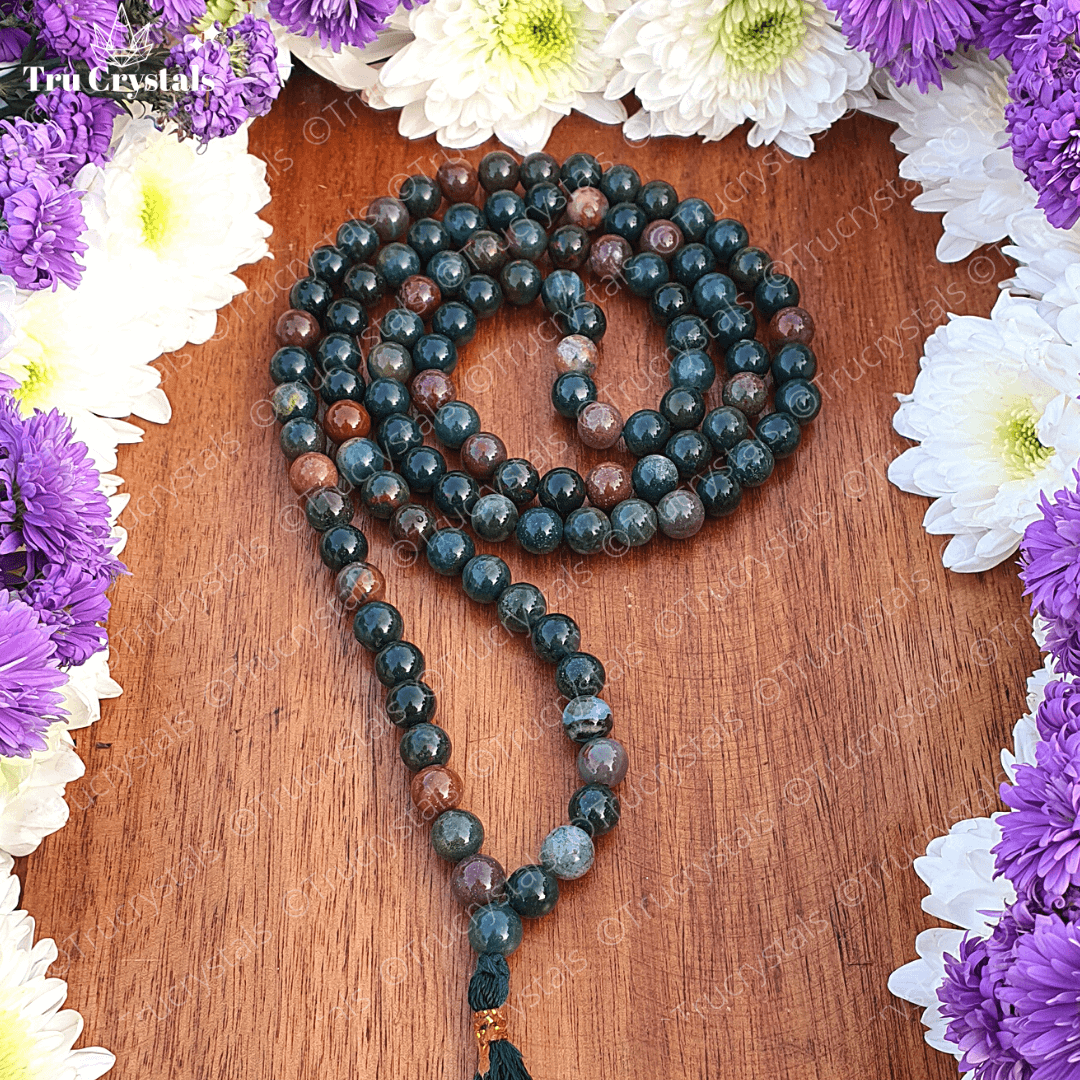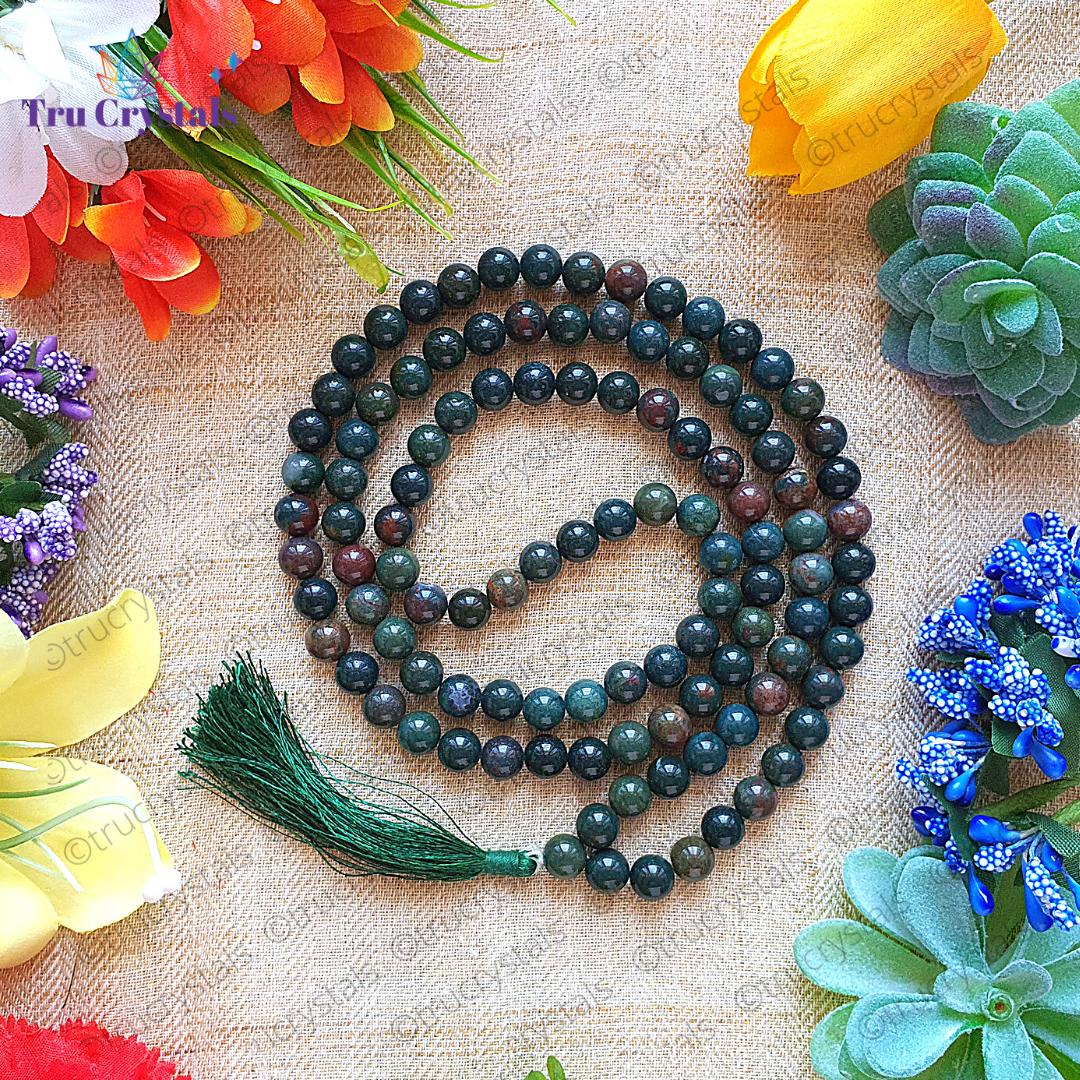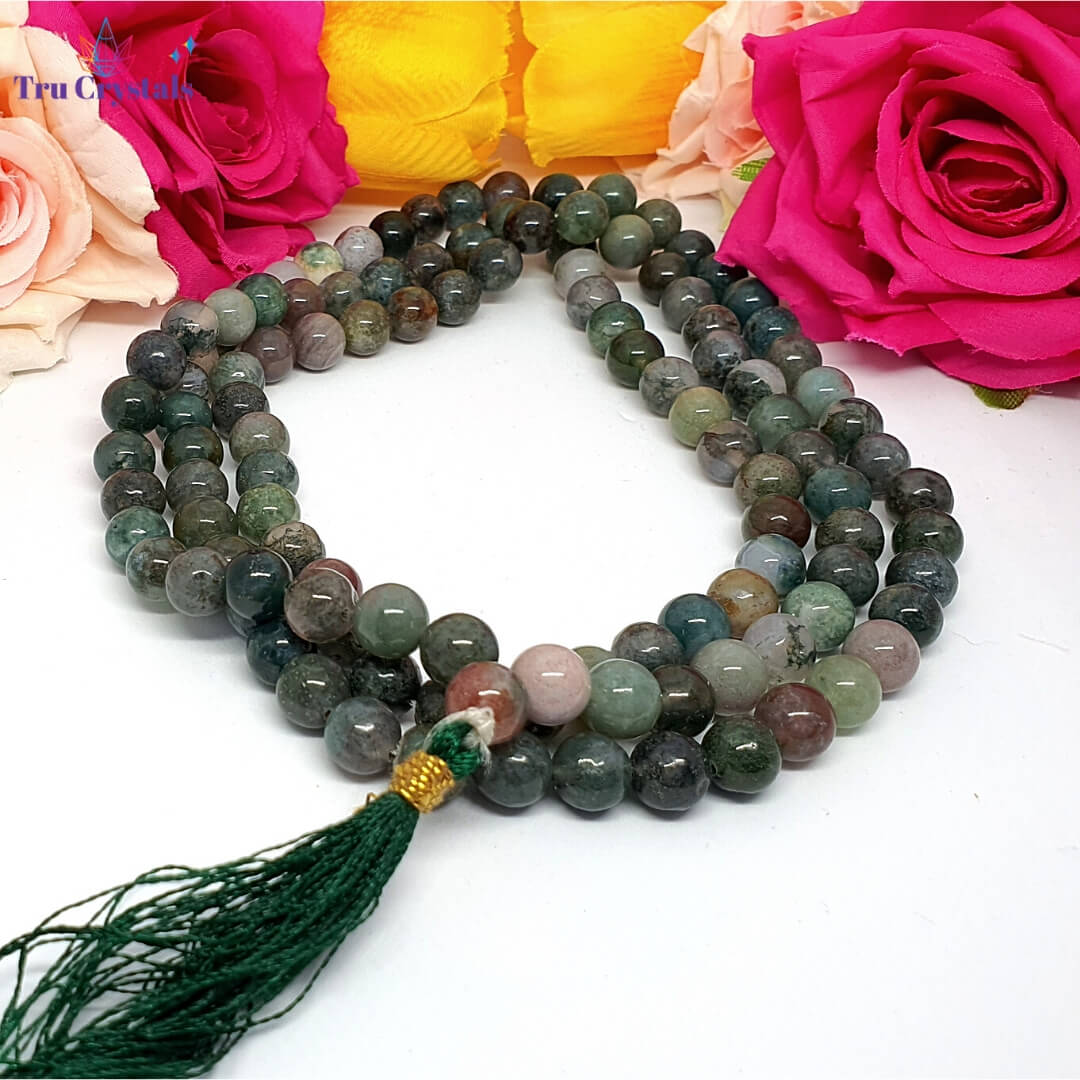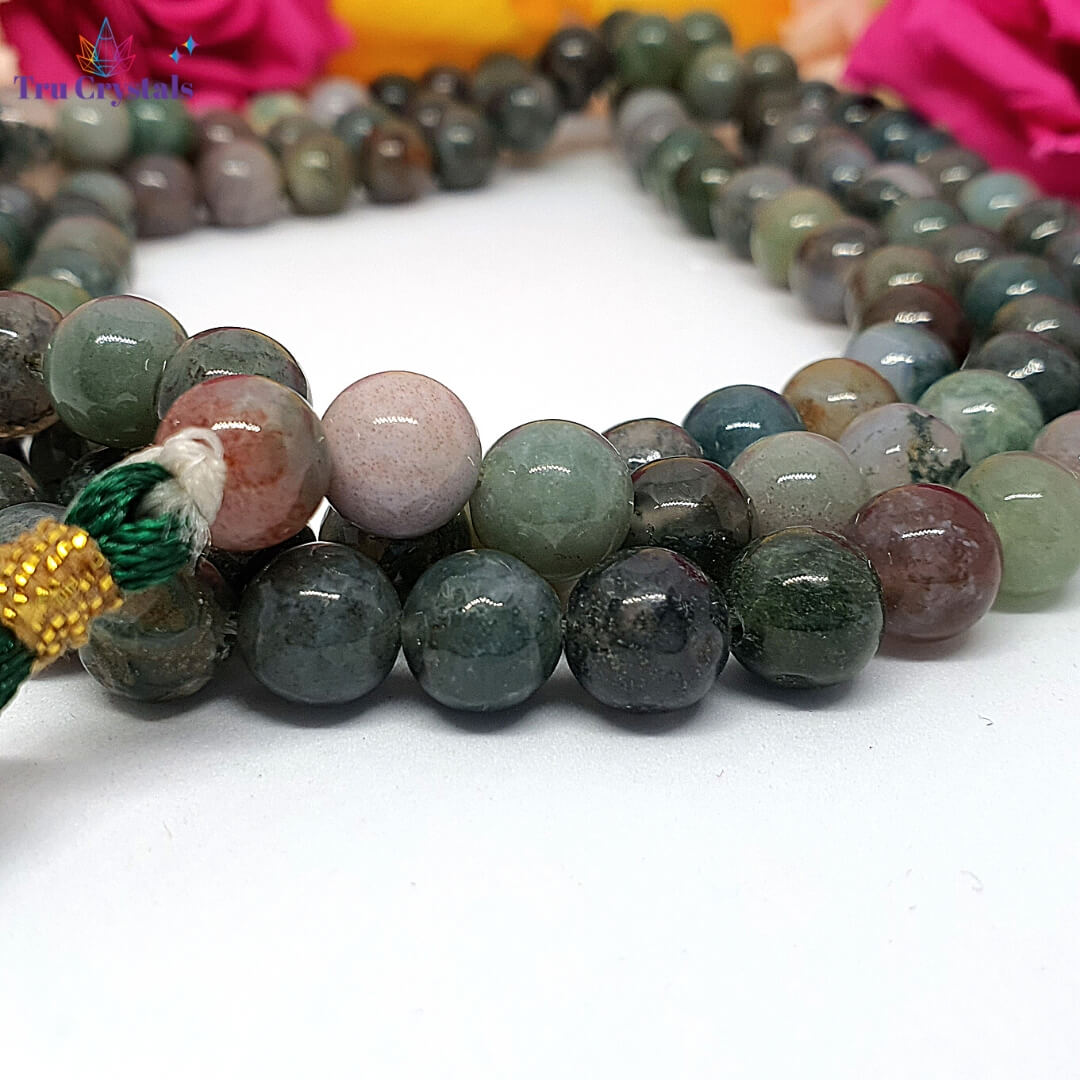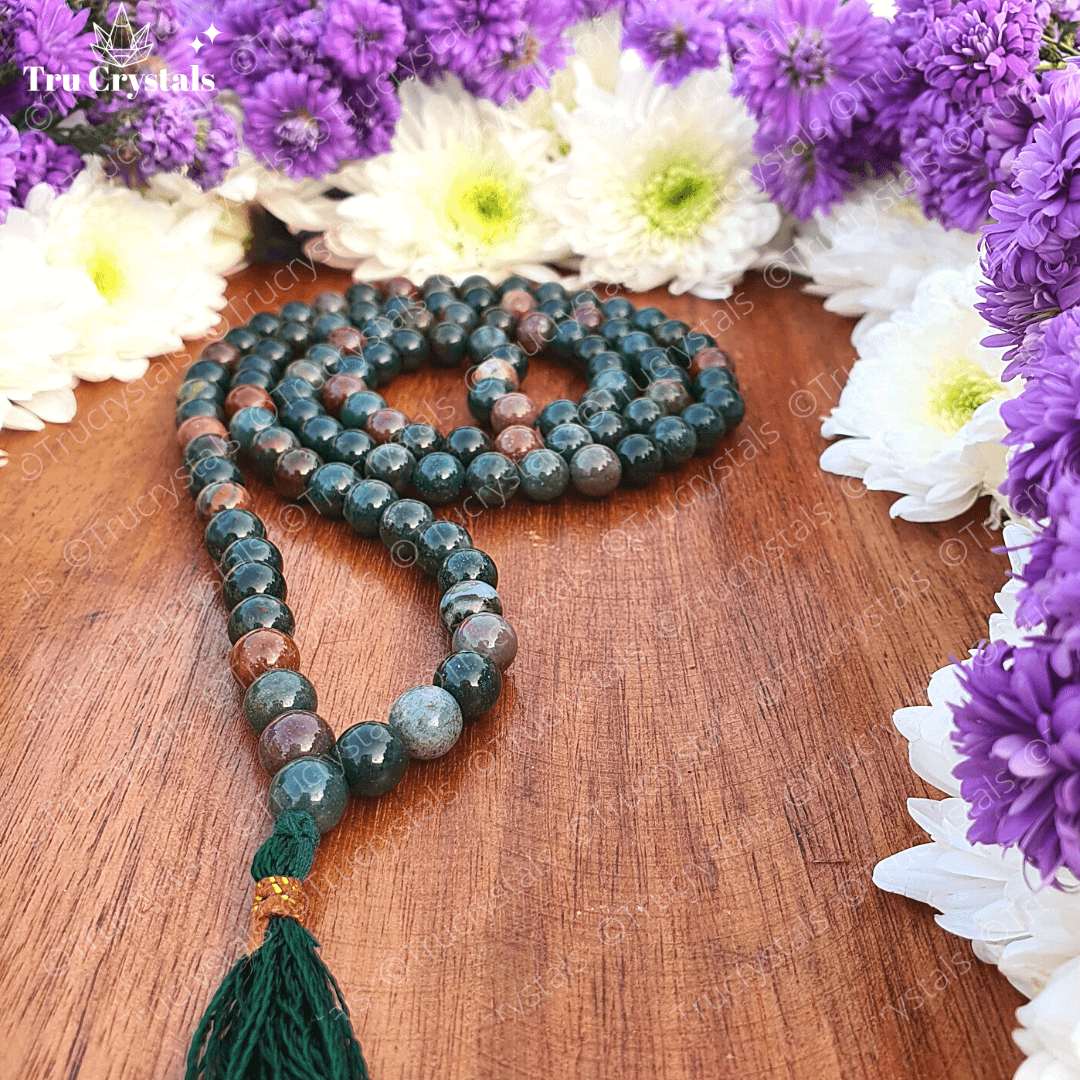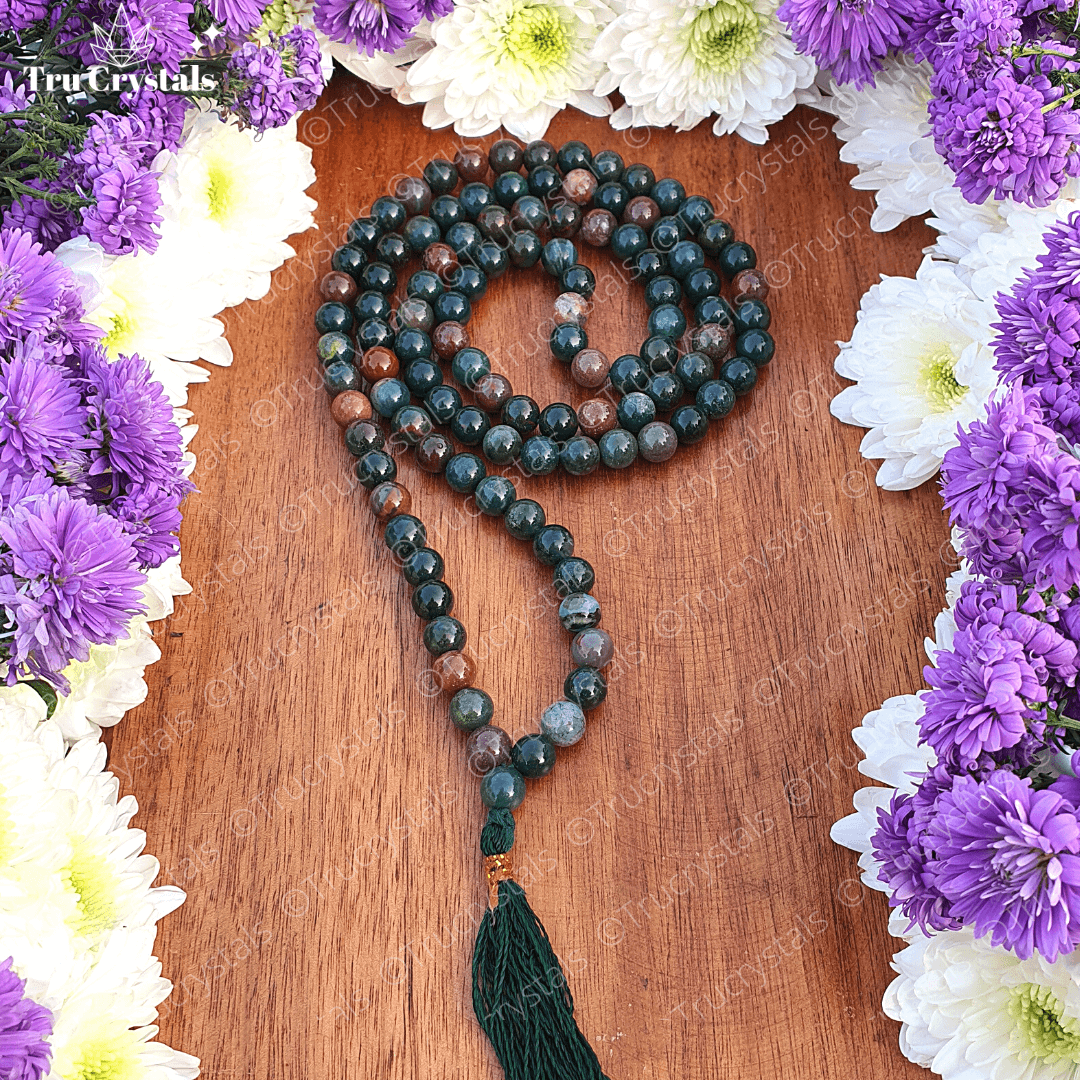 Wear or carry Bloodstone to increase mental clarity and to aid in decision-making. It provides a mental boost when motivation is lacking and can revitalize the mind and body if you are exhausted. 
Bloodstone stimulates dreaming and heightens intuition. It is marvelous for increasing creativity and cultivating a project from the idea stage through to actualization. It encourages blessings and prosperity. 
Bloodstone is a nurturing mother goddess stone, helpful in easing misunderstandings or difficulties with mothers or mothering issues. It also assists human and animal mothers in the bonding process after a traumatic birth or one where mother and baby were separated for a time. 
n excellent stimulator of the immune system, use Bloodstone to ward off colds, flu, infections, and inflammation. It is also a remarkable aid for revitalizing and re-energizing the body after illness, injury, or physical exhaustion.
All the crystals come with a how-to-use, charge, set intention guide, which contains all the information the individual needs to use the crystals.
Healing crystals are energy boosters, they show you the path to achieve desired goals. An individual needs to embrace the path and work on it.
How fast the results come is dependent on an individual's hard work, efforts, and sincerity to achieve the goal.
Crystals carry universal energy in them, they help individuals to bring the needed change in their life in order to achieve their goals. Crystals are part of spiritual work, and any spiritual work will take its own time and the results are always dependent on individuals.
Energy healing
Peacefulness
Harmony In life
Happy & positive