Regular price
Sale price
Rs. 549.00
Unit price
per
Sale
Sold out
High Vibrational artisan bath salts with all-natural ingredients to help open and heal the Heart chakra.
The Green Aventurine/ Rose Quartz crystal infused in the bath salt makes it more special along with the blend of essential oils and herbs which are known to activate the Heart chakra. 
Our artisan bath salts are a must for anyone who wants to clear their aura, get rid of negativity, and balance their energies.
Each bath salt recipe starts with a base of Himalayan pink salt, Epsom salts, Chakra-specific specialty, organic & naturally dried herbs, therapeutic grade essential oils, High-quality food color, and good intention. Base Fragrance: Ylang Ylang
Included with each bath salt is a gemstone to place in your tub during the bath to facilitate further chakra healing.
Each pack comes with 200gm of artisan bath salts, 1 crystal, and 1 pouch.
All the crystals come with a how-to-use, charge, set intention guide, which contains all the information the individual needs to use the crystals.
Healing crystals are energy boosters, they show you the path to achieve desired goals. An individual needs to embrace the path and work on it.
How fast the results come is dependent on an individual's hard work, efforts, and sincerity to achieve the goal.
Crystals carry universal energy in them, they help individuals to bring the needed change in their life in order to achieve their goals. Crystals are part of spiritual work, and any spiritual work will take its own time and the results are always dependent on individuals.
View full details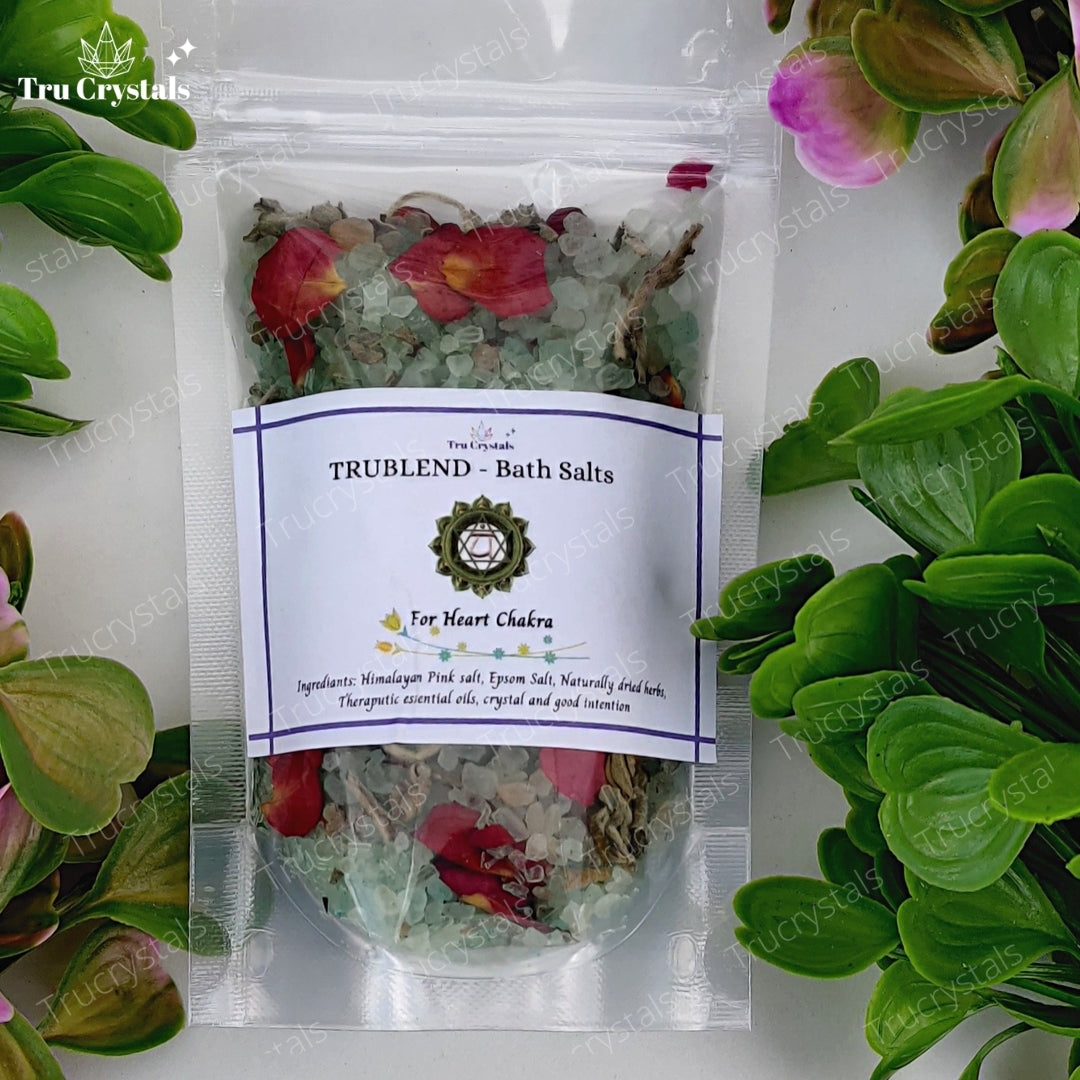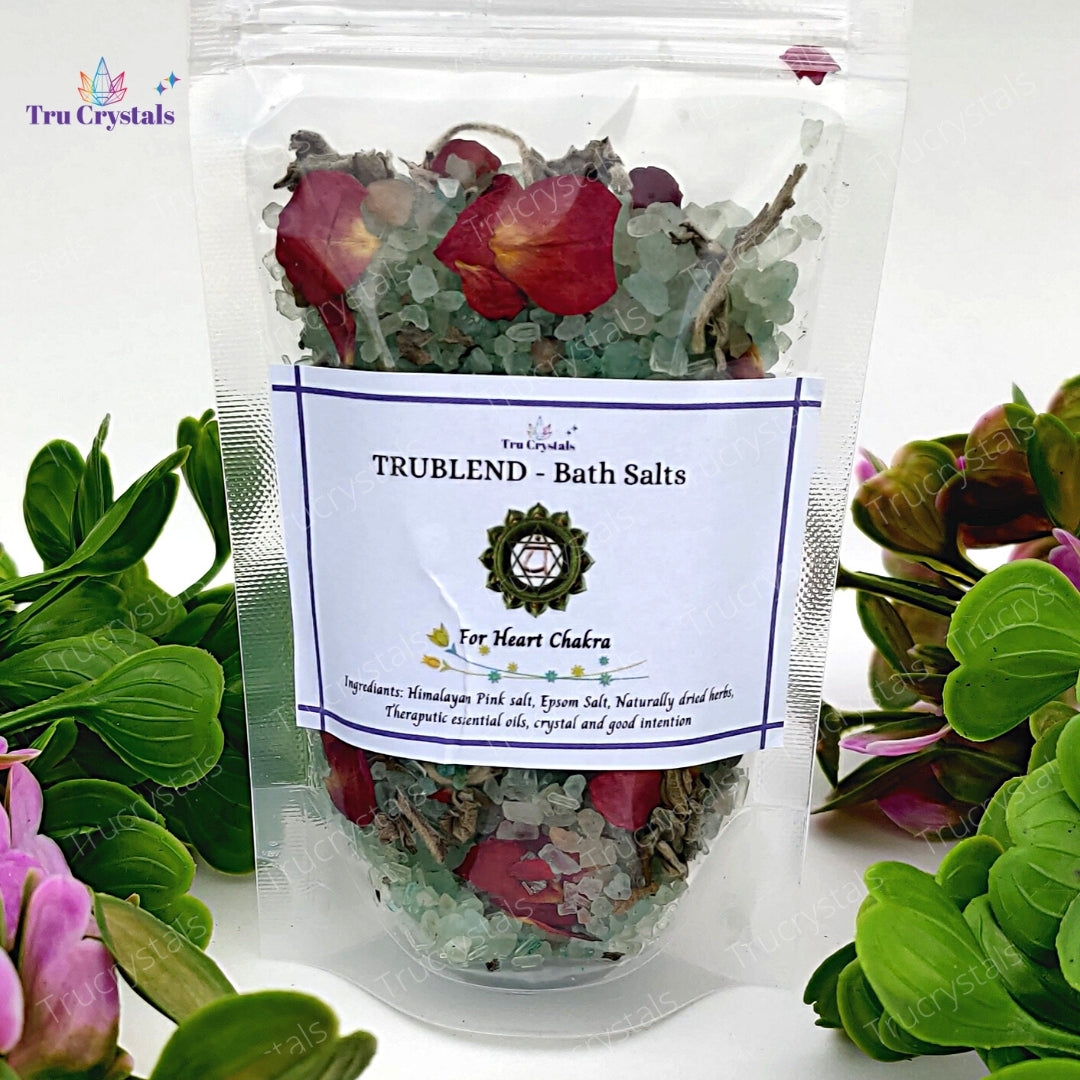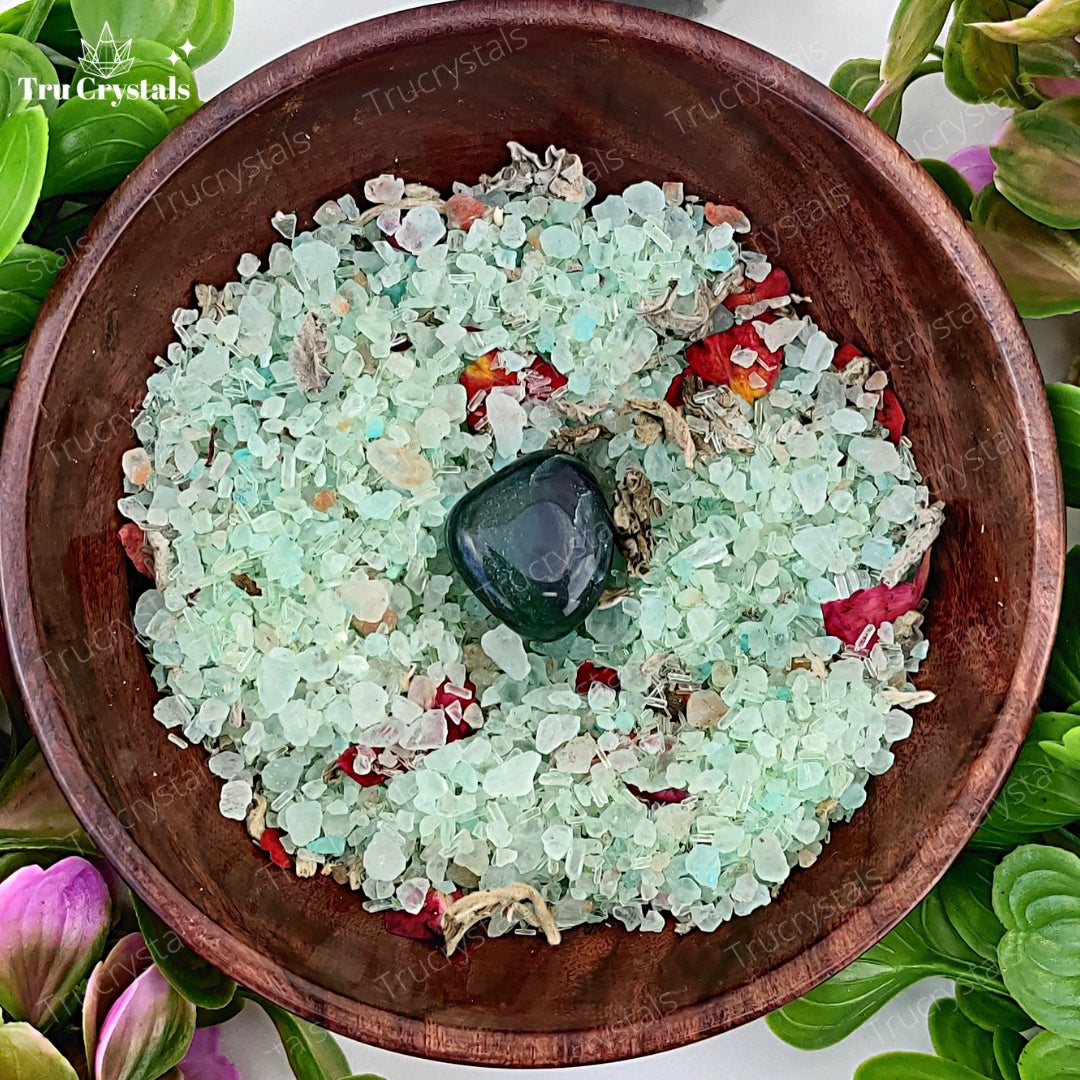 Energy healing
Peacefulness
Harmony In life
Happy & positive