Regular price
Sale price
Rs. 999.00
Unit price
per
Sale
Sold out
Green aventurine points are exquisite gemstone specimens that showcase the natural beauty and metaphysical properties of aventurine, a variety of quartz known for its soothing and revitalizing energies. These points are carefully crafted and polished to highlight the stone's unique characteristics, making them a perfect addition to any crystal collection or spiritual practice.

Green aventurine is renowned for its lovely, shimmering green color, which ranges from pale green to deep emerald. Each point showcases the stone's inherent beauty, with subtle variations that make each piece one-of-a-kind.

These aventurine points are typically carved into a pointed, tower-like shape. This shape allows for focused energy direction, making them ideal for energy healing work, meditation, or simply as decorative pieces.

Green aventurine is associated with several metaphysical benefits. It is believed to be a stone of luck and prosperity, promoting growth and opportunity. It is also known for its ability to calm and soothe emotions, making it a popular choice for stress relief and emotional healing.

Green aventurine points come in 3 inch size

6. **Spiritual and Decorative Use:** These points can be used in spiritual practices, such as meditation, chakra healing, and energy balancing. They can also serve as beautiful decorations in your home, adding a touch of natural elegance to your space.

7. **Collectible and Giftable:** Aventurine points make wonderful gifts for crystal enthusiasts, nature lovers, or anyone looking to invite positive energy into their life. They are also great additions to crystal collections and can be displayed prominently.

Whether you're seeking to enhance your energy work, connect with the soothing properties of green aventurine, or simply appreciate the natural beauty of gemstones, green aventurine points offer a delightful combination of aesthetics and metaphysical benefits. With their elegant appearance and holistic qualities, these points are sure to captivate and inspire.
View full details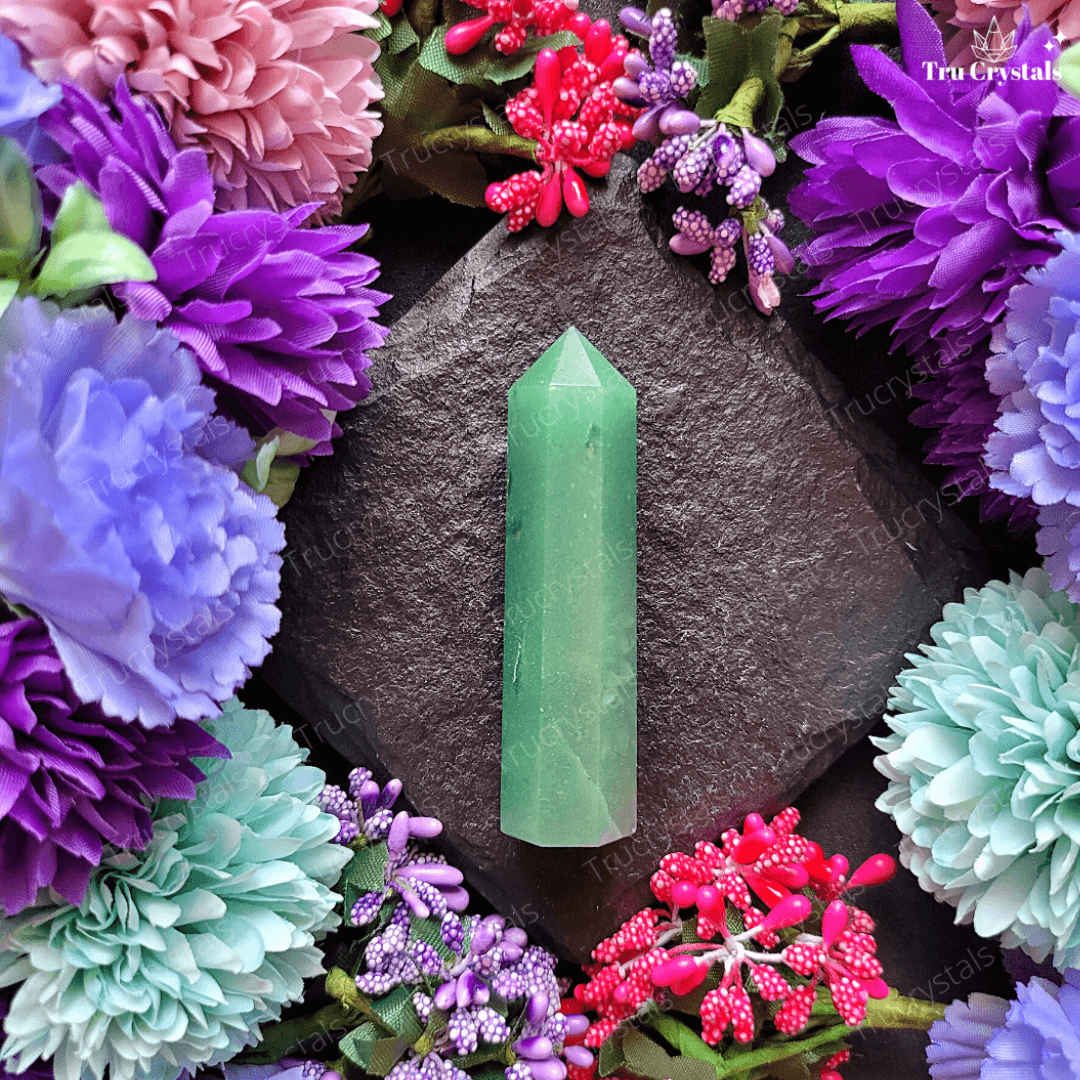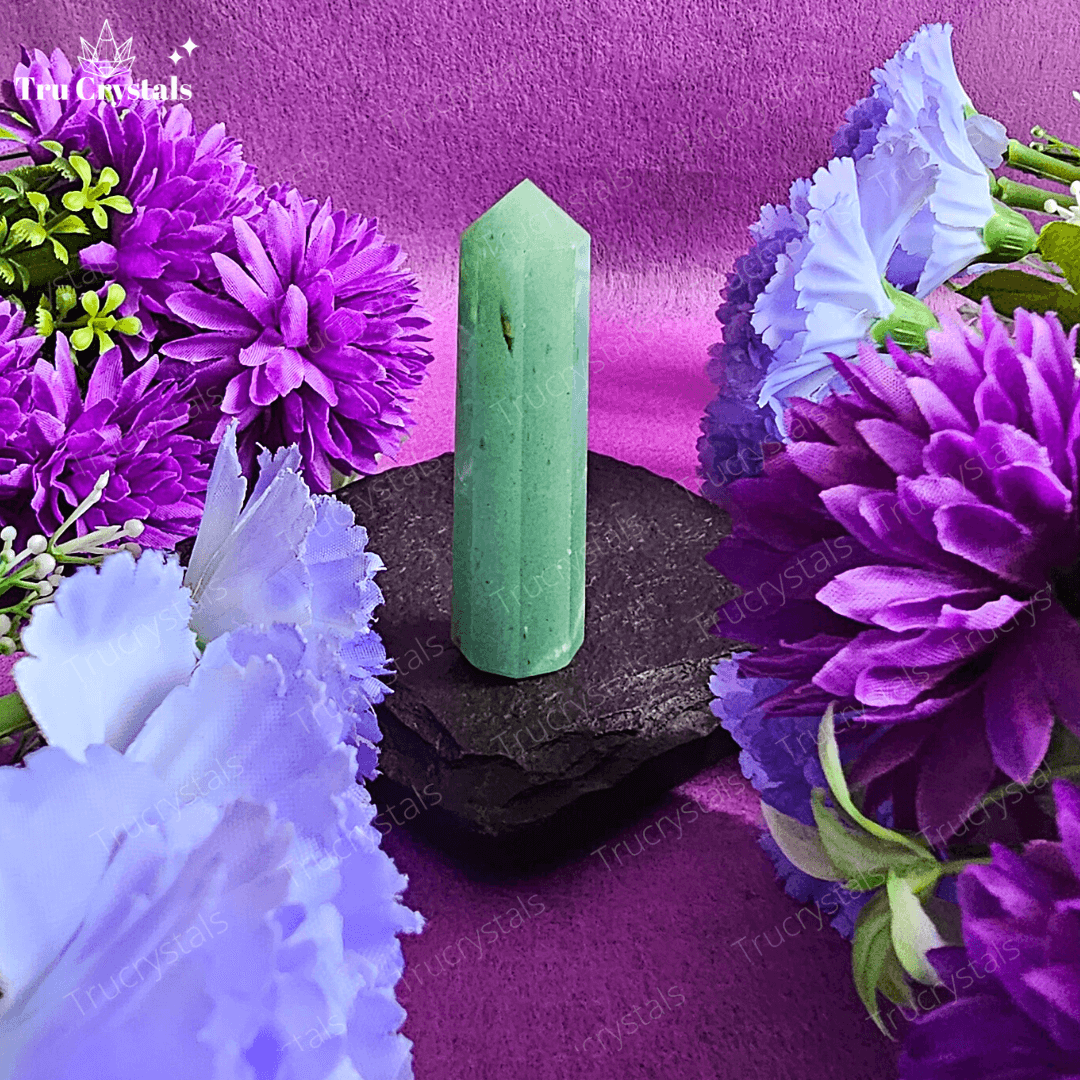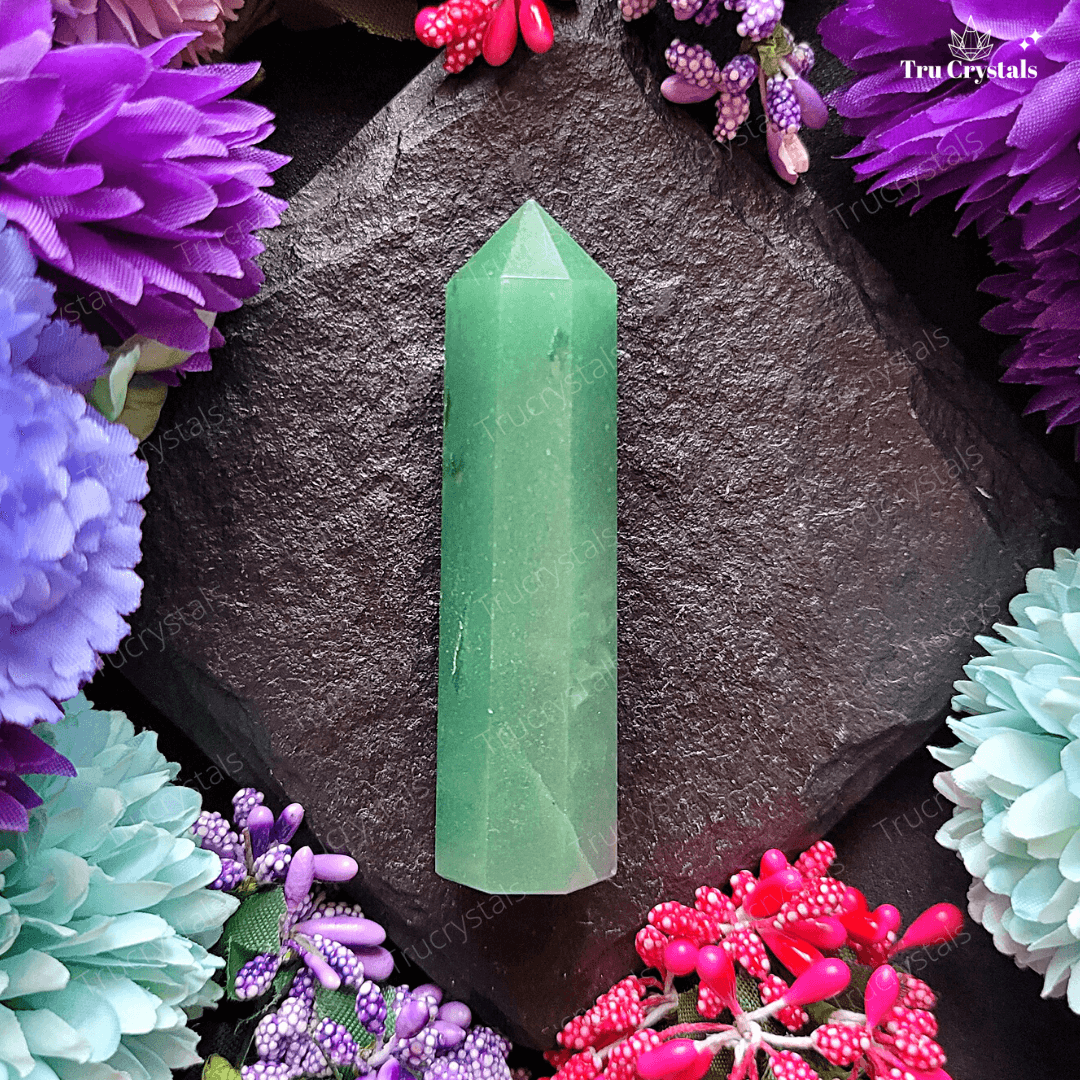 Energy healing
Peacefulness
Harmony In life
Happy & positive